LG and Google Announce the Nexus 4 Smartphone
Designed collaboratively by LG and Google, Nexus 4, the newest smartphone in the Nexus lineup from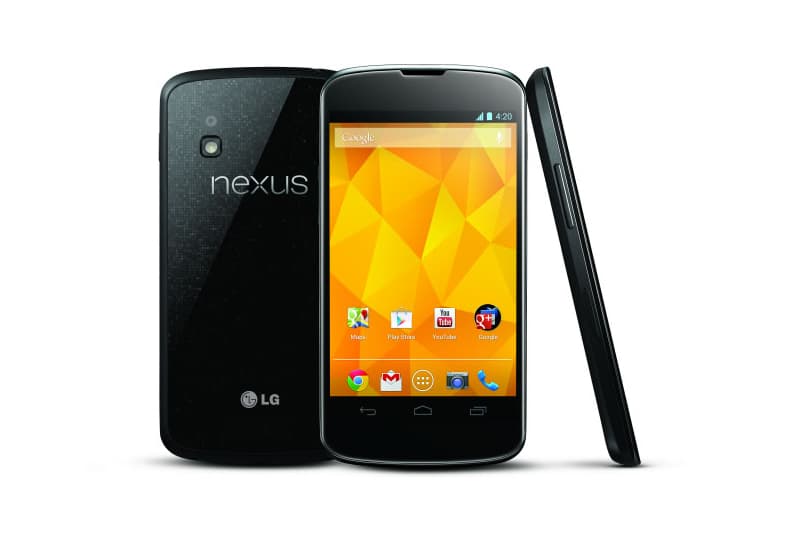 Designed collaboratively by LG and Google, Nexus 4, the newest smartphone in the Nexus lineup from Google, was announced today for availability starting next month in select markets. With a sophisticated hardware design from LG, your favorite Google Apps, and the latest version of Android, Nexus 4 puts the best of Google in the palm of your hand. Nexus 4 is sold unlocked and is GSM/HSPA+ compatible so it will operate on more than 200 network providers worldwide. Just pop in a supported SIM card and be up and running in no time. It will be available to purchase in both an 8GB version and a 16GB version on Google Play starting November 13 in the U.S., UK, Canada, Germany, France, Spain and Australia. Offline availability in Europe, Central/South Americas, Asia, CIS and the Middle East will begin from the end of November.
High Performance Camera – Nexus 4 comes with a high-performance 8MP camera and takes stunning Photo Sphere images, letting you capture every detail of the world around you. Up, down and all around you, it's like no camera you've ever seen; with Nexus 4, you can snap pictures in every direction that come together into incredible, immersive Photo Spheres that put you right inside the scene. Plus, photos upload themselves with Instant Upload so you'll never lose a shot.
Zerogap Touch Technology – Gently curved glass edges allow your finger to slide smoothly on and off the 320ppi screen, while cutting edge display technology means you feel like you're touching every pixel, protected by scratch resistant Corning Gorilla Glass 2.
Fast Processor – Nexus 4 comes with a cutting-edge Qualcomm Snapdragon S4 Pro processor, so you've got speed and power to spare. Zip around the web, experience rich 3D graphics and gameplay, and effortlessly switch between multiple apps without ever missing a beat. With 2GB of RAM and the fastest version of Android ever, Nexus 4 is the snappiest Nexus smartphone yet.
Google Maps – Get to the places you care about quickly and easily with Google Maps for Android. With turn-by-turn GPS navigation, live traffic info, and integrated driving, walking and public transit directions, getting from A to B has never been easier. 3D Maps and rich satellite imagery give you a more realistic sense of what's around you while features like Street View and Indoor Maps make sure you always know what's in front of you.