How Book Publishers Survive: Charles Miers of Rizzoli
Despite our positioning as an online website, our interest and admiration towards print is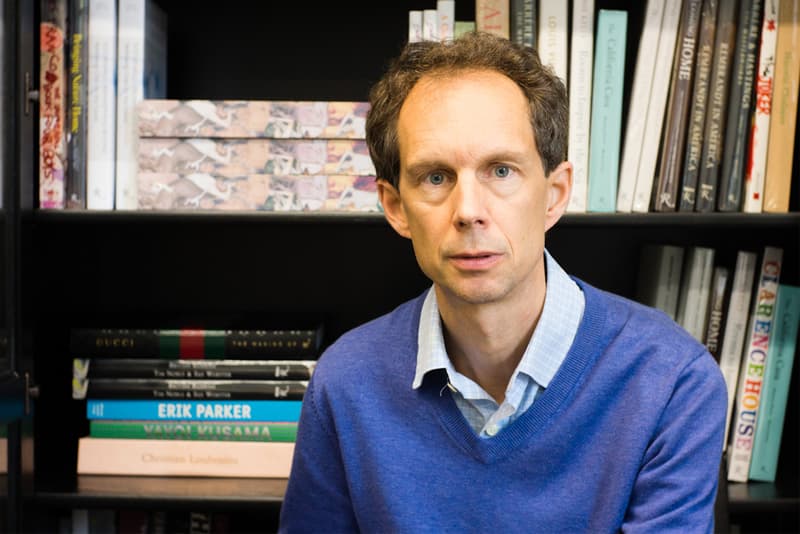 1 of 10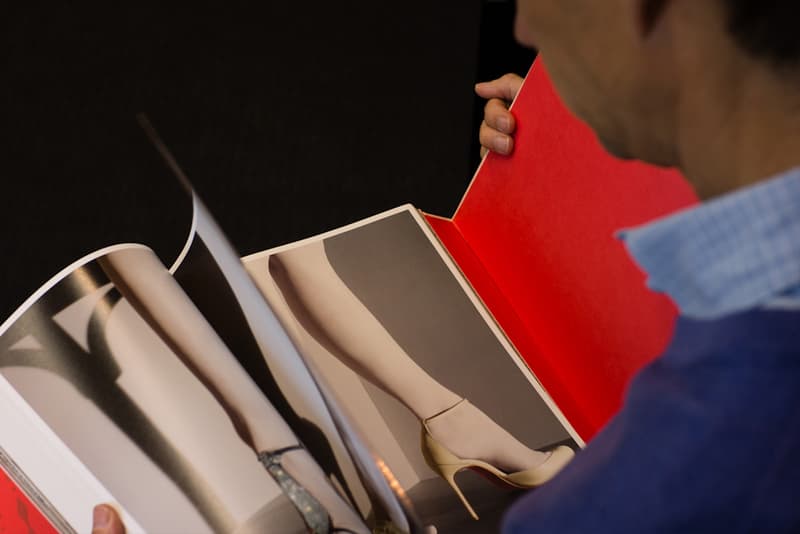 2 of 10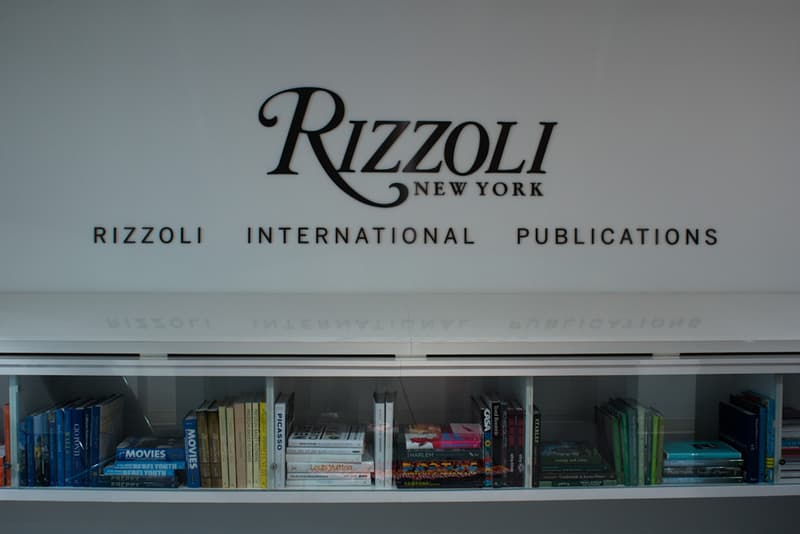 3 of 10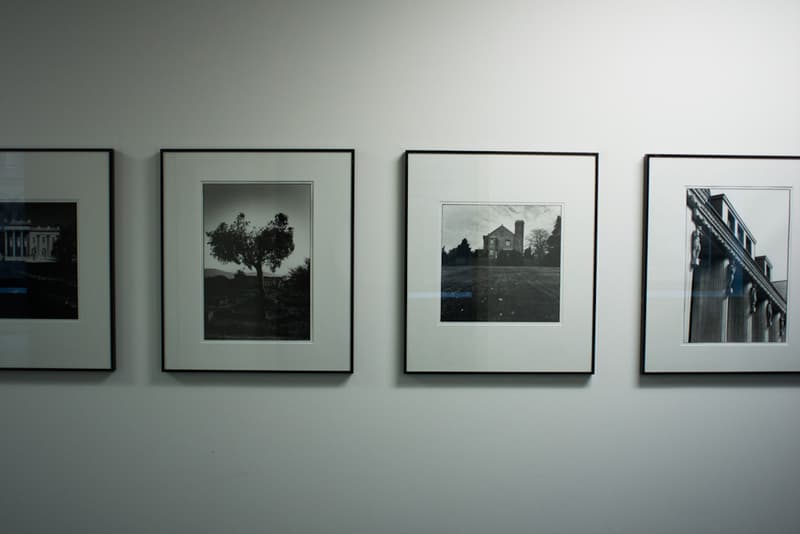 4 of 10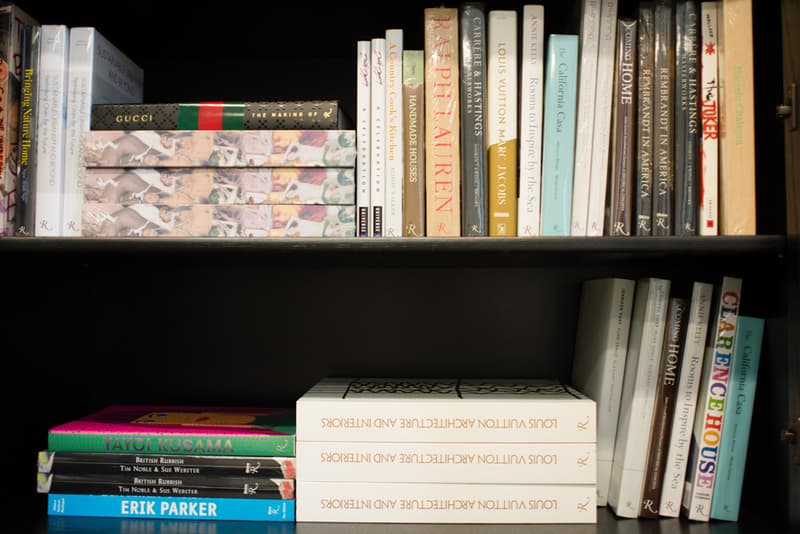 5 of 10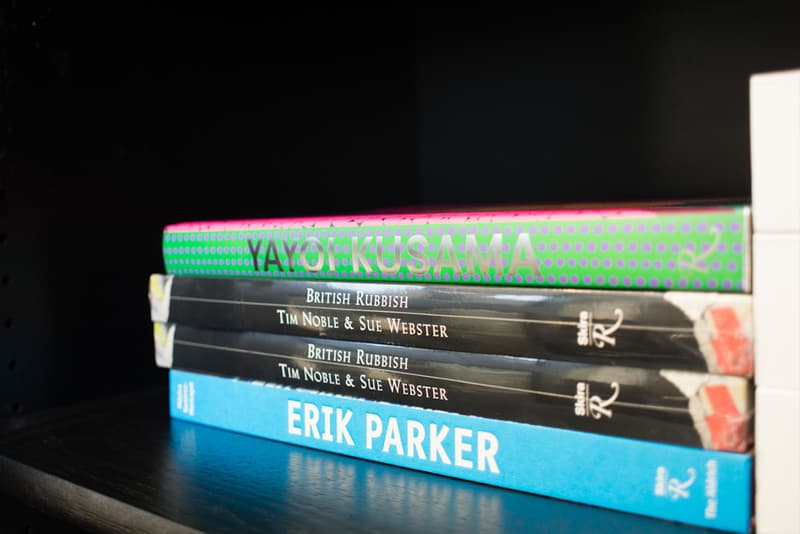 6 of 10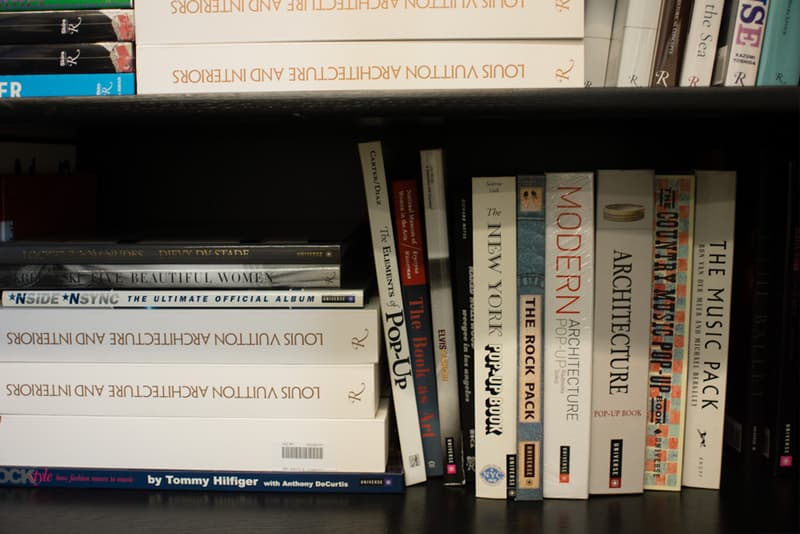 7 of 10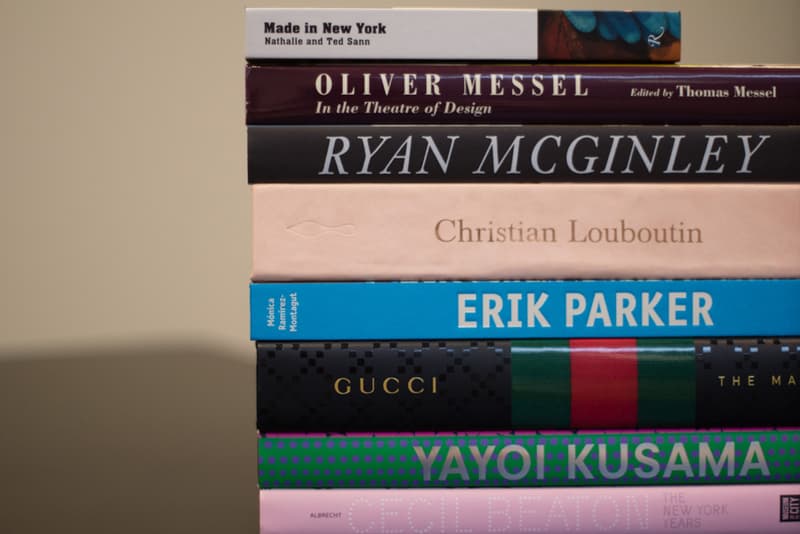 8 of 10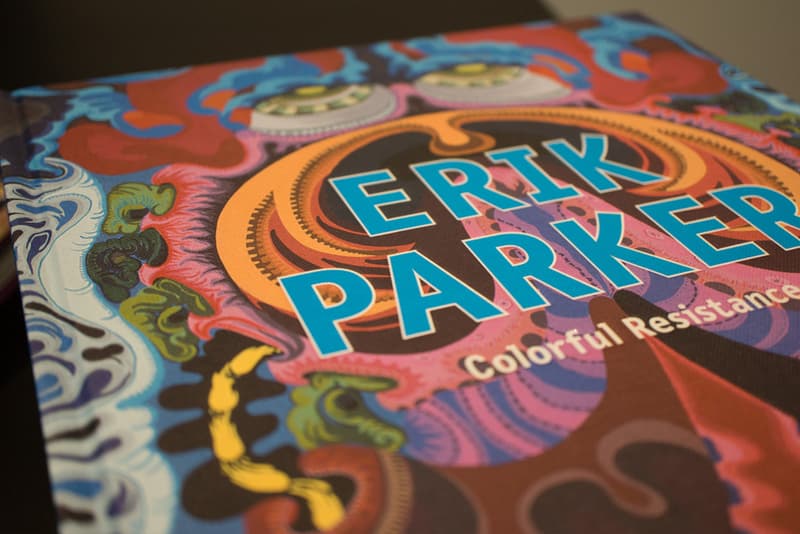 9 of 10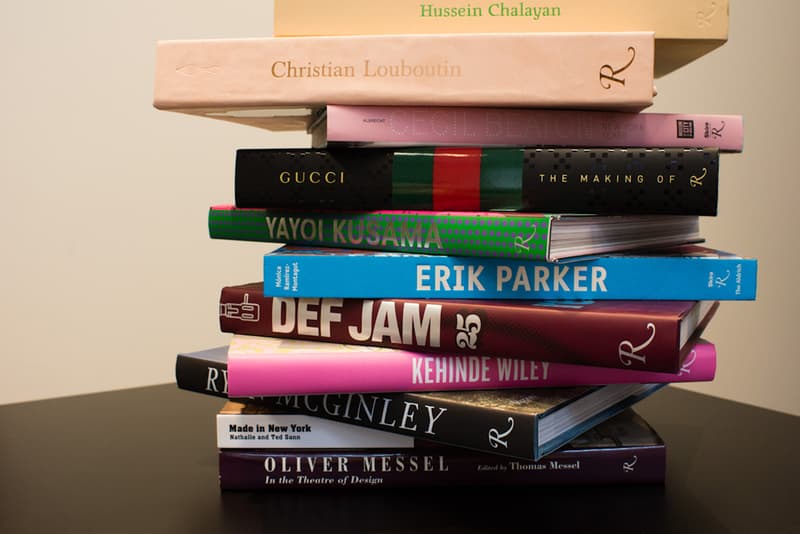 10 of 10
Despite our positioning as an online website, our interest and admiration towards print is unanimous. HYPEBEAST Magazine is a testament to our belief and understanding of print's unique disposition in media. Upon a visit to the offices of book publisher Rizzoli, we met with its publisher Charles Miers to speak about the philosophy and direction of the cultural purveyor. Books, like film, are important mediums that have enjoyed a strong renaissance. It's these very mediums that offer something that digital platforms simply cannot touch.
Could you introduce yourself and tell us a little bit about your role at Rizzoli?
I'm Charles Miers and I'm the publisher of Rizzoli. We have three imprints: Rizzoli, Skirra Rizzoli, and Universe and I am responsible for the publishing programs of all of those. It's about 130 books a year between the three imprints. We also have a calendar program through Universe that I'm also responsible for.
On a personal level, what is it that drew you to publishing books? What is your reaction upon picking up a brand new book?
There's still a magic to it for me. There's an alchemy to it that's still got an element of surprise and delight. There's a magic in the work our designers have. There's a magic in the printing. Where we are unlike fashion is you rarely get to see the finished article before it is finished. In a business like fashion, it goes to great extents to have a perfectly finished object before they manufacture it. We don't have that opportunity the way our system works. We can't make a book and then change it, once you've made it you've made it. The nice part about that is it still gives you a surprise though very occasionally the not-so-nice part also happens.
Your book covers are so beautiful in the sense they've added another communicative layer. With this aspect of bookmaking with the covers, has there been progression in terms of what you can do?
I think that we spend a lot of time thinking about the physical object and that's accentuated now because I think people love paper and tactile elements and materials. And to some degree we fetishize over the physical objects, more now than they have in a long time. People still love those books from the '40s and '50s that were the old Skirra or the old Phaidon books. There was a very physical quality to those books; they had different papers by definition. I think that the time we spend on making books and enhancing their physical feeling has grown and grown. That's partly a subliminal or intuitive reaction to the internet and digital media. People love to turn pages, to own it and hold it. We spend a lot of time thinking about how it feels in the hand, how it moves and so forth.
Do you think that with that in mind, any sort of so-called onslaught from digital media is actually not as big of an issue as some people make it out to be when it comes to book publishers?
I think in a funny way it's a perfect moment for our kind of books right now because they do stand apart, they are something very different and I think people recognize the value of them in a way that they might not have recognized 10 years ago. You are collecting something rather than it just being a book you're buying. I think fashion has embraced the book in a very supportive way. The fashion world and books in fashion stores have made books more a physical accessory – a fashion accessory. I don't mean that the books are vapid as a result of it. I mean more that fashion has embraced the physical object and the design of it and so forth. What I do think is that commercially it's a very difficult moment because we're on the cusp of seeing bookstores go the way of music stores, and if you can't showcase your books then we're in for an interesting issue of how will they be sold. Music doesn't have that problem because it can exist wherever. I mean I miss record stores and I still buy CDs but I think music was able to make that transition much more easily, with books we wouldn't be able to make that kind of transition. There will come a moment when there will be a product that in many ways replaces the book. I haven't seen it yet, when it comes that's the way people will absorb this kind of information. For the time being I think it's a wonderful moment and I think books will become more rarified and therefore better made and more interesting to have.
There's a very eclectic mix of subject matter that Rizzoli covers and publishes. Do you think there's a unifying theme behind every book you publish?
What we publish is all very visually driven, so there's a unity there for a start. It's all driven by a certain aesthetic standard so I think there's a unity there. You might be a little surprised but in my view the customer for Italian architecture is not that different than the customer for Kusama necessarily. I mean I'm interested in all of it and I think I'm not unusual for having that interest. Certainly some of what we do is more niche than other things but I would say that our goal is to try to publish things that are of interest to people like ourselves in a way and there seems to be enough of those people.
What's the process of working with subjects generally like?
I think every romance starts a little differently. There's no rule by any means. I've never sat down and counted proportionately how much is a result of us wanting to publish someone and how much is the result of someone wanting us to publish them but it has to dovetail very neatly anyways. Often it's sort of a community and we're publishing within that community so it sort of all makes sense together.
Generally when creating a book, how long does it take from start to finish?
You know again it's a very difficult question to answer. It's case by case. A year and a half would be about the minimum. It's still a slow-moving process compared to magazines and digital publications. I think that the germination process is really important and I think that the end result people invest in a book much more so than anything else in the media world. If you make a mistake in a book it's very painful and people treat it very painfully. A mistake in a book is something people take very seriously, therefore you move more slowly. People are really aware of the need to try and perfect it. I think one of the things I try to say to people who come to us to be their publisher is "you really are only going to do this once, let's do it as well as we can" and a book is never well-done rushed. That said inevitably we have books that are on very short schedules, but books usually do better when they can grow and spread out and have a little bit of a life before they're created.
How do you think Rizzoli as a publisher has changed? With regards to the publishing industry how has it needed to adapt in 2012 versus say 5, 10, 20 years ago?
I've been here since 1990 and I've been doing books since 1981. I think in a funny way very little has changed. We still concentrate on making really good books and the same values of design and bookmaking qualities are still what drive us. I think the real change is the speed at which things move. We're able to do so much more than we used to be able to do and sometimes it's hard to remember how you actually got it done when it was all being done by telex and not by email. There are parts I miss, you know that you used to send a manuscript off to the typesetter and there was a wonderful moment when it came back from the typesetter in beautiful galleys and there was a whole process to the galleys, and that was very physical and intellectual and sort of aesthetic and interesting. There was a time when you just stepped away and waited for the typesetter to do their thing and the typesetters were great craftsmen themselves. So that has changed, now it's kind of DIY almost on a computer. I think in terms of commercially, it goes back to what we were talking about. I think the more we're true to our values the more we stand as something different from what you can get on the internet; something more permanent, something more physically beautiful, something more collectible.
Does that aspect need to be sold to people? Or do you think there exists people who understand the power of print and you're content with that?
Can we increase that market? Fashion has helped us a lot there because I think that really moved it forward. Even when you get stores like Dover Street Market, or Fred Segal, or colette selling vintage books that sort of moves that all forward. Can we turn it into a bigger group of people and push it harder than we do? Probably. It would be a really great challenge though. There have been great milestones though. When I think of Helmut Newton's Sumo book, that was a moment everyone sort of went my god the book is much more than just a portfolio of pictures. Maybe we're ready for another milestone, maybe we should be thinking about doing that.
Do you think that the way each culture embraces and interacts with print is different?
You know for us a very considerable part of our sales is overseas. I think that for a long time Western Europe was willing to pay quite a lot more money for a book than you could get an American customer to pay. Now I think that's evening out more but I think that was an indication of how much they valued these kinds of books. For China and Japan the activity we see is trying to make our books affordable and accessible, often in very creative ways. So when we're licensing to Chinese publishers or Japanese publishers, they're reproducing the material in smaller formats and in very clever packages that are different from what we've done; same material, same text and so forth but done differently. So left to their own devices I think they're doing something that's more popular and more creative.
These books are relatively big and one of the big issues in Hong Kong and China when it came to art was that you had these massive pieces, but no one had a home big enough to house them.
Yea space is an issue. I mean for a real book collector and I sort of put myself in that category, space is a massive issue. Space is a disastrous issue and the worst thing for someone who has a lot of books is the oversized books because we can't shelve them.
How many books do you think you have in your collection?
In the thousands; I mean I've published alone at least 130 books a year over many years so I think that gives a sense of how many I have.
Thanks for your time.
Photography: HYPEBEAST