CLOT for Converse First String Pro Leather
CLOT is an urban lifestyle brand and champion of Asian youth style, one of the seminal influencers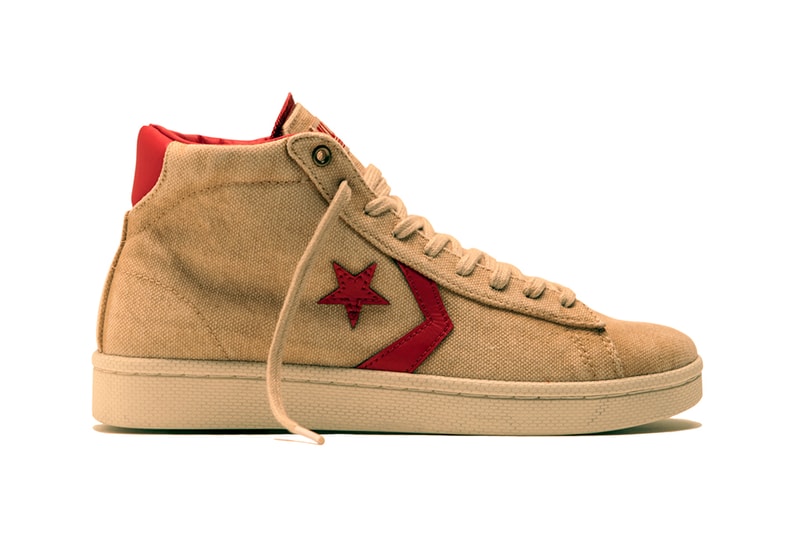 1 of 5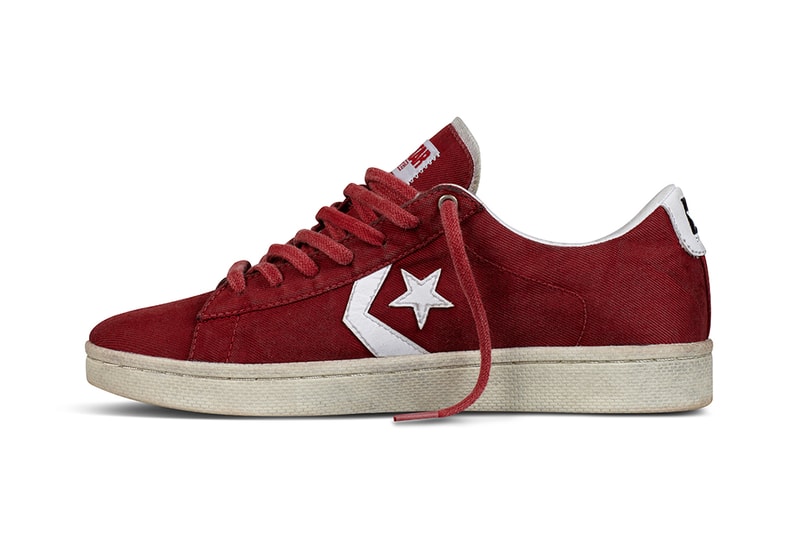 2 of 5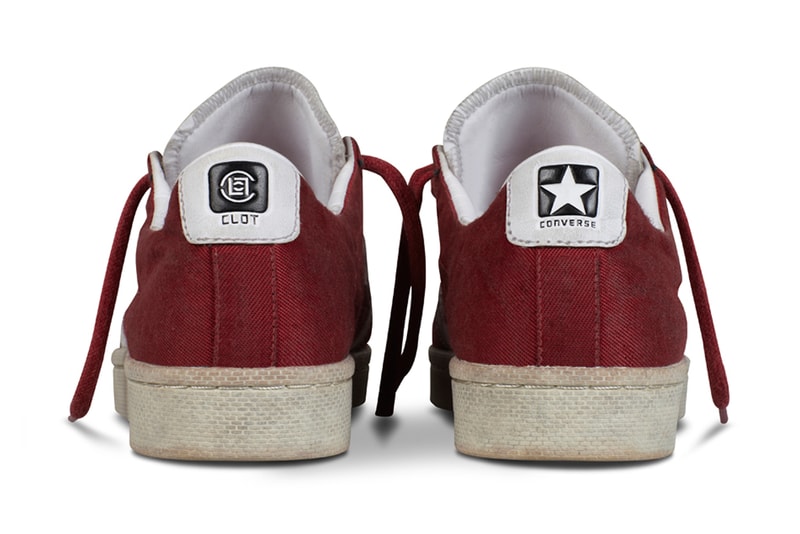 3 of 5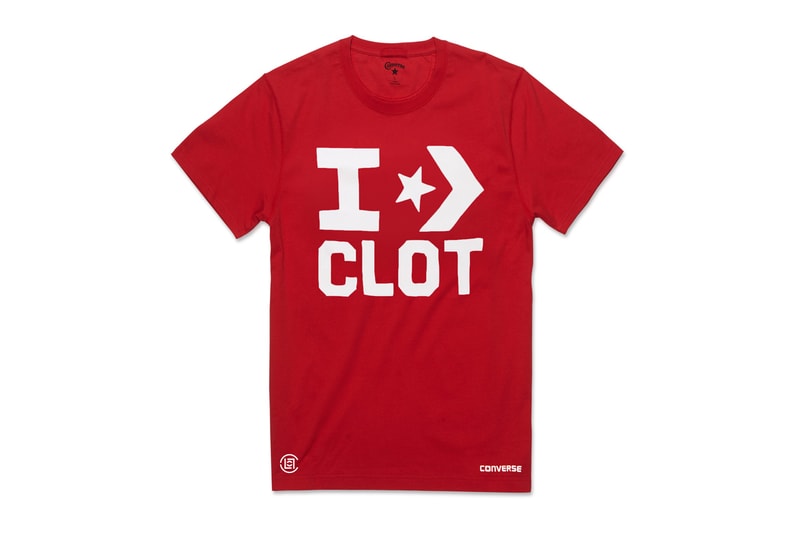 4 of 5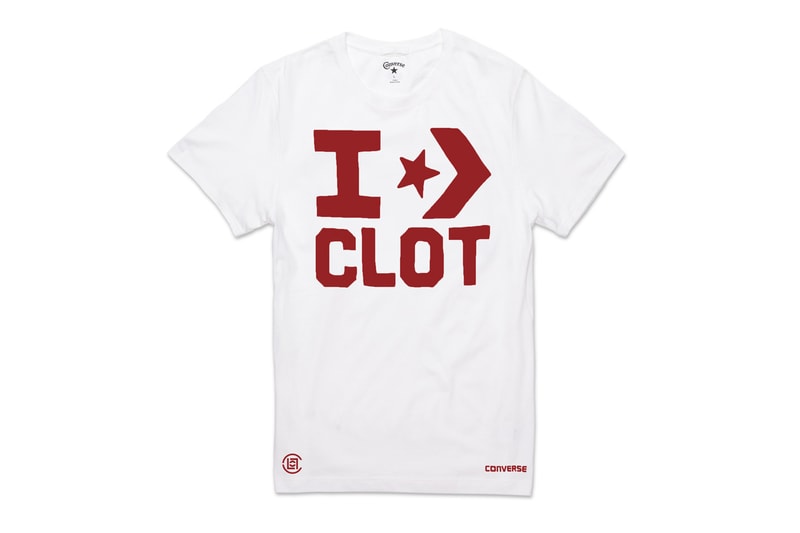 5 of 5
CLOT is an urban lifestyle brand and champion of Asian youth style, one of the seminal influencers of Hong Kong's early streetwear scene. New for Fall/Winter 2012, the label's partnership with Converse First String on a duo of Pro Leather models manages to reference both the ethnic influences of CLOT's current collection and the legendary American heritage of Converse. Fresh takes on one of the most iconic silhouettes in Converse's archives, the high- and low-top sneakers both showcase vintage treatments as nods to the shoe's history, as well as First String's top-notch materials and construction. The high-top model features stonewashed white canvas uppers and red star chevron logos, while its low-cut counterpart takes an inverse approach with red canvas and white branding. Read our brief interview with CLOT's founders below for further insight into the collaboration which will kick off with a launch party on November 1. The shoes will be available the next day on Friday, November 2 alongside a collaborative T-shirt.
Can you introduce yourself and role at CLOT?
Kevin Poon: I am the Business Director of CLOT.
Edison Chen: I am the Creative Director at CLOT. I handle a lot of the inspiration and lead the team with the designs, themes and styling.
What is it about the Pro Leather that you respect?
KP: I like Pro Leather's great history.
EC: I like the heritage and seemingly timeless design of the shoe. It is a classic that will be remembered forever.
The vintage theme seen on some of your previous releases comes through once again, what is it about vintage that keeps reappearing in your design?
KP: We love vintage and one of a kind things, and they usually go hand in hand. These shoes have the old-school white and red colorway that Dr. J wore and the feeling as if they could be from that era. However, to give them our touch, we used a special premium canvas material instead of the traditional leather.
EC: Our fall/winter season was based on tribal ethnic Chinese culture and the styles that they wore were very hobo and rag-like. Therefore, working with the development team at Converse, we were able to deliver our concept fully for this shoe.
What was it like working with Converse First String?
KP: It was great. Converse First String is an amazing program and the people running the program are great to work with.
EC: Working with Converse has always been good, in every sense. The Converse First String team is a pleasure to work with and I think you will see more to come soon.