Yasiin Bey: The Year of the Underdog
After almost two decades in the game Yasiin Bey, formerly known as Mos Def, has seen many ups and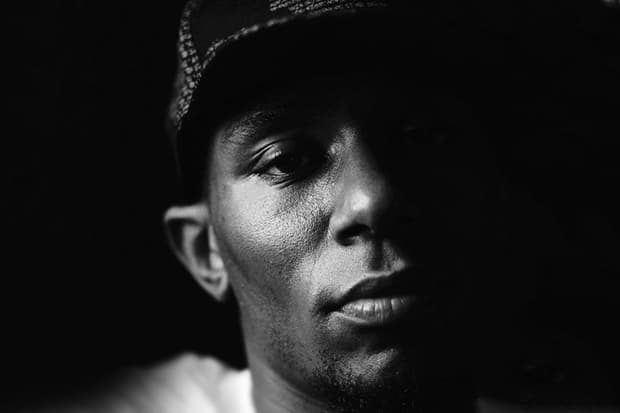 After almost two decades in the game Yasiin Bey, formerly known as Mos Def, has seen many ups and downs in the ever demanding music industry without compromising his art. Due to his thought-provoking rhymes in regards to social and political issues, the Brooklyn native belongs to hip-hop's elite rhymesayers. Having recently rejoined with his frequent partner in rhyme Talib Kweli to resurrect Black Star and a new series called Top 40 is officially making its mark on the music game. We caught up with Yasiin and conversed about his latest music endeavors.
What can we expect from your new series Top 40 Underdogs and what inspired it?
I am doing this for the culture. The tradition, taking someone's song and making your version out of it, is not new to hip-hop. It is similar to dancehall music, where there is one rhythm and many artists offer their interpretation of it. Covering songs is certainly in the DNA of the culture. 50 Cent, as a matter of fact, built his name in New York for awhile doing just that. I also like the community mind aspect of it that it belongs to all of us. It basically gives and extends the life of our culture, our rhythm. Thus, this series is something that comes quite natural for me to do. I've done it before. Just look at "Children's Story," or even my version of Jay-Z's "Takeover" in 2004. It is something that is really fun to do, you know, giving different perspectives on a familiar piece. There are a lot of songs on Top 40 Radio, not just in current day charts, that I have been a fan of and obviously my content is a lot different from what people would hear on Top 40 Radio to say the least. That being said, I am a fan of music and I seek for just another opportunity to express myself and give my point of view on certain things.
Can you open up on the content of the series? Is it under one common theme or just a compilation of distinct songs?
Regarding the content on the Top 40 Underdog, I cannot open up too much on it, but let's say it will not be just about reinterpreting or even reappropriating modern day hits. It will deal with a range of various subjects, covering socially conscious and political themes since it is a staple in my life and an expression of who I am. I am observing and experiencing life and I express it in this form. Hip-hop to me is just one medium of expression for me. Although I am an artist and I work in various disciplines, I am enthusiastic about my culture, which is hip-hop. It is very dear to me since it started out local.
How do you feel about the global takeover?
It is great, especially since there was no intention or ambition like this from the core group. They started it, enjoyed it, cultivated it with no ambition to dominate the world. It was an expression for us by us. And now everybody is doing it. However, growth has positives but it also has its challenges. Growth has to be managed. Like any other resource it can also be mismanaged or it can manage the people that have it. The better it gets, the better it needs to be. It is good to grow but you have to be mindful. Don't just grow for the growth's sake.
You have been linking back up with Talib Kweli lately and have started to put out songs as Black Star once again. How did you get back together with him?
Talib and I have always worked on a project or song here and there ever since we started as Black Star. We always did shows together and whatnot. We have been close friends for at least 15 years now. There is no pressure whatsoever. We didn't form our identities as solo artists to start the group. Kweli was a solo artist, I was a solo artist and we came together and produced Black Star much in the same tradition that you have seen with jazz collaborations. John Coltrane and Don Cherry teamed up with a group of artists to do one specific project. And that was the real intention behind Black Star. I like what this guy is doing. I have always liked his approach – his skill – and I like what he's doing and what he has to say. But now it feels like the right time for Black Star to come back. My sentiment was always like Black Star has always been a special time and space for both of us as men and artists. If we want to do it, then we have to do it for the right reasons. We don't want to come back solely on the basis that people wanted it or a big check. In our professional and personal space we are very open and clear. Kweli is completely independent, no label, no obligation and it is good to have this full circle, having even more control to do what we actually want to do. I am excited.
What is the status of the album?
We are in the studio all the time and we will continue putting out songs on a regular basis. I appreciate the anticipation. Making an album is very time-consuming and requires lots of energy. Even recording one single song demands inner vision and takes up two or three sessions for one cut. Then comes the mixing and sound engineering process on top of that. Just keep in mind that both of us, we have a perfectionist streak. So yea, we are on the road and in the studio and we hope to get it out as soon as possible. It is also great to witness all the people with us in the studio being enthusiastic about it. I think it is one of the great things about Black Star because we never did Black Star because we wanted to as opposed as we needed to. Me and Kweli have one of the best working relationships I ever had with another artist. Kweli has such a tremendous amount of energy and we are getting better with what we do.
What is your working chemistry with Talib Kweli?
What Kweli and I do, we basically just hang out, taking the same space, listen to music and express enthusiasm on music, picking instrumentals. Hence, the process is pretty organic. My man and I are getting together and having a good time. Then we get into work mode which is really exciting and I think that we push each other in positive ways. Kweli is pretty much a self starter and then I get on it. I have a lot of fun working with him and I'm always surprised how it is always going better. There is never any rap star beef. Things are genuine and pleasant between us, even after a decade in the game together.