Pinterest's Social Aesthetic
Something is changing in social media. A very noticeable shift is taking place from the data-heavy,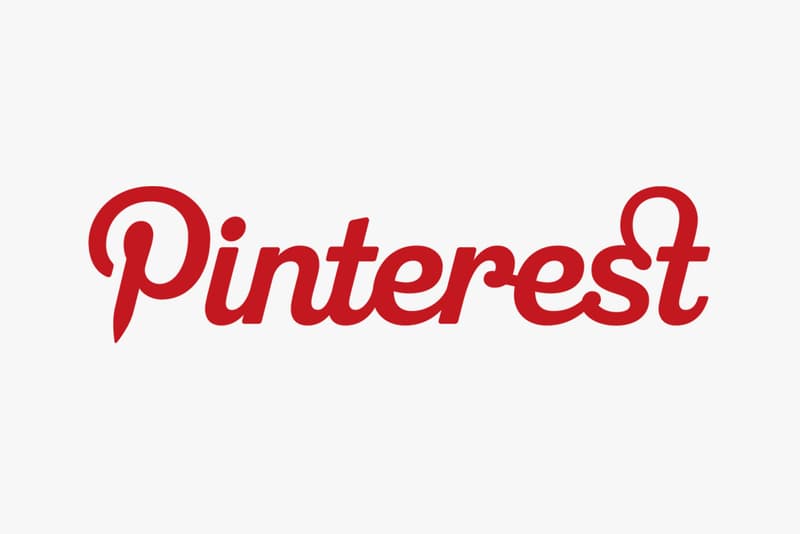 Something is changing in social media. A very noticeable shift is taking place from the data-heavy, status update-laden burden of platforms such as Facebook and Twitter to something lighter, more versatile and highly visual. As I covered in my last piece for HYPEBEAST, Tumblr seems to have blazed the path for this alternative philosophy of sharing over the web – one catered more towards interior designers and fashion journalists than tech geeks and pundits.
The true black horse of "Instablogging," a term used to describe the immediate point-and-shoot nature of allocating content across networks like Tumblr and Instagram, is without a doubt Pinterest. From what seems like out of nowhere, the platform has been written up as a branding tool on Mashable, cited as a secret weapon for fashion PR and even made it onto the list of the top ten most-trafficked social networks at the end of 2011, beating out sites like Google+ in the process. Pinterest has accomplished this all while remaining a technically "invitation-only" website, a formidable feat despite the fact that requests to join are rewarded fairly quickly with a membership.
For those in need of a quick education, Pinterest is essentially a digital inspiration panel upon which browsers can create myriad "boards," titled anything their heart desires. Each of these boards then contains a host of "pins" – images that the user finds enticing. The social aspects of the site come in the form of "follows," which can be applied to a whole user or just one of his or her boards, as well as "repins," which are akin to reblogs on Tumblr.
So, why is this important? Especially for the young and urban demographic, Pinterest offers a fascinating form of self-expression that is truly shareable, yet almost solely visual. Much how the old adage goes, this site is truly "worth a thousand words" in its capacity for unique storytelling. Brands like L.L. Bean, Whole Foods and Nordstrom are counted among the early adopters on Pinterest, although none seem quite sure how to leverage their engagement on the site yet. In a way, this is a good thing. Social media platforms these days have lost their original verve for the unadulterated sharing of inspiration. Advertisements and socially savvy companies bombard users on every channel possible with messages crafted carefully to seem genuine. Pinterest, much like Tumblr and Instagram, cannot be exploited so easily. To take place in the conversation, companies and celebrities alike must tap into their creative sides and produce content that is legitimately worth sharing. Furthermore, they must tie this information to stunning, quirky or interesting graphics.
I believe that the Instablogging trend is not only here to stay, but also heralding in a powerful niche genre of the social aesthetic. This is a realm for the artist in all of us. Although our Instagram photos may never be professional caliber and our Pinterest boards might not rival those of magazine editors or interior decorators – platforms such as these allow dormant talents to be discovered and nurtured.
In the modern metropolitan environment, consumers are overwhelmed with data coming at them from all sides of the physical and online worlds. TV and computer screens have become almost unavoidable, popping everywhere from elevators to bathrooms, blasting a cornucopia of ugly, unhappy information. The Internet can be a beautiful place, but users had to look fairly hard for a style of artistic engagement online before the Instablogging trend took off. Sites like Pinterest bring creativity and storytelling to the web in, for the first time, highly social incredibly easy to use interfaces. Furthermore, they not only challenge users to think more aesthetically, veering away from the anxious over-sharing of Facebook and often dour real-time updates of Twitter, but they also force advertisers and editorial entities to embrace this style of pure self-expression.
In a way, Pinterest and the social aesthetic represent a little slice of digital serenity – and that's addicting.
Douglas Brundage is a born-and-bred New Yorker and aesthete who has been writing and editing in one form or another for most of his life. Douglas' interests in food, travel, hip-hop, fashion and marketing have allowed him to garner the unique ability to discuss everything from Woody Allen to Kanye West. If you liked his piece, make sure to follow him on Twitter, Tumblr and (of course) Pinterest. Douglas currently works in social media at Team Epiphany in Manhattan.