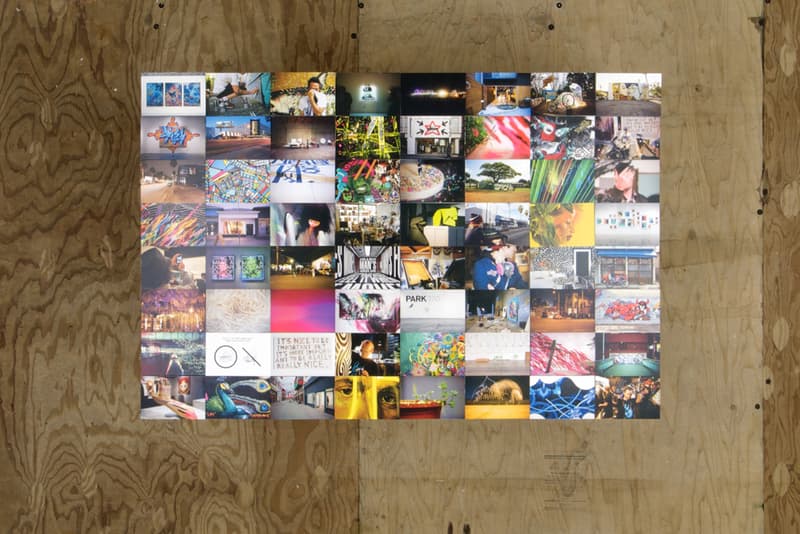 1 of 6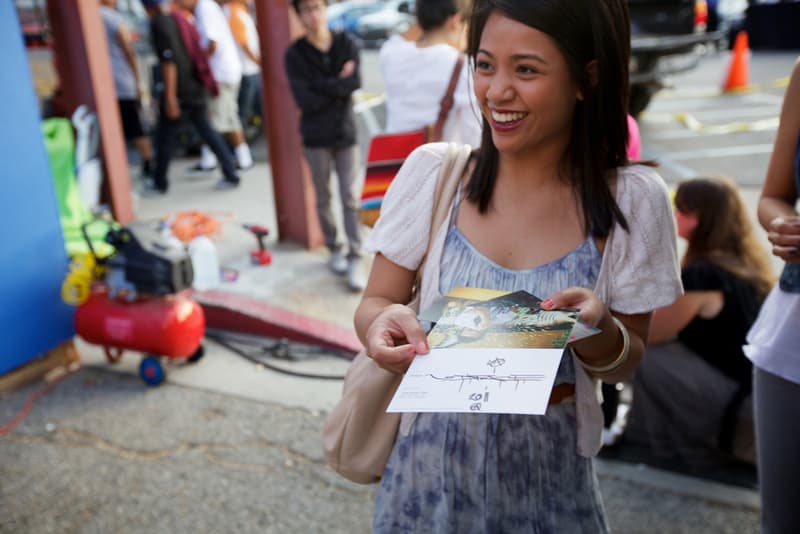 2 of 6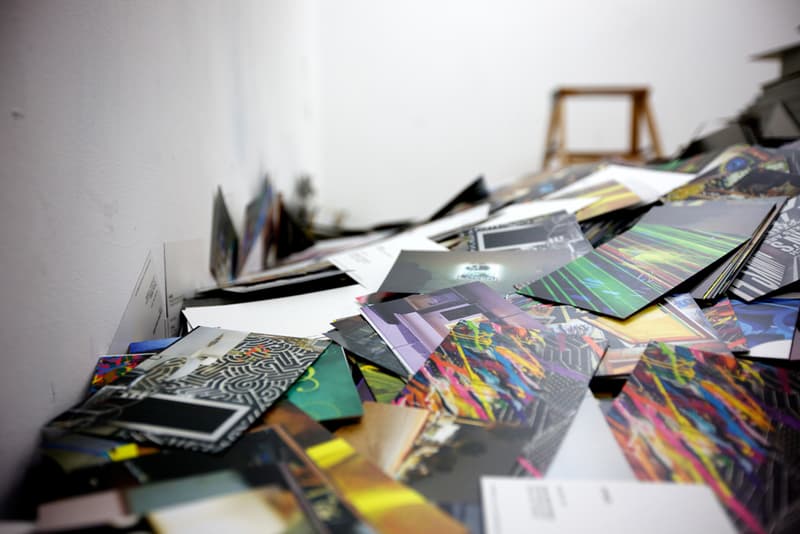 3 of 6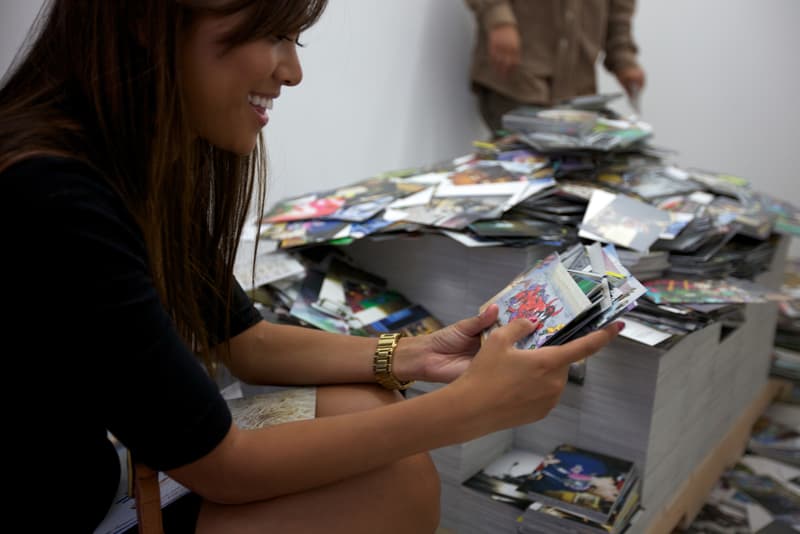 4 of 6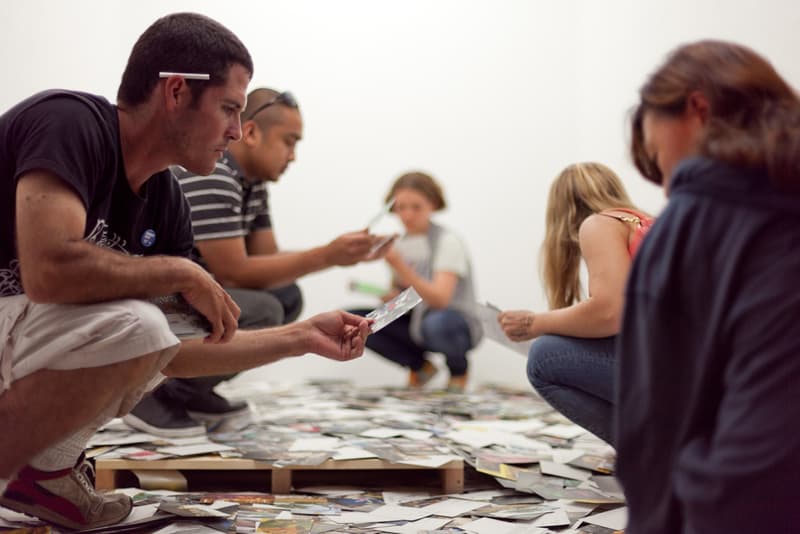 5 of 6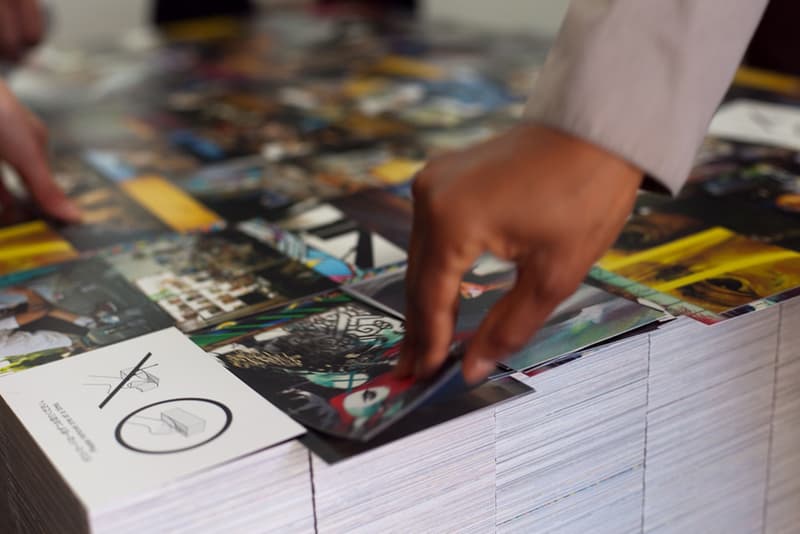 6 of 6
Brandon Shigeta "ARTCUBE" Exhibition Recap and Interview
Despite a background in architecture, Brandon Shigeta has seen himself branch out admirably in
---
Despite a background in architecture, Brandon Shigeta has seen himself branch out admirably in recent times. His experiences in photographic documentation was the catalyst for an installation at the 2011 Little Tokyo Design Week in LA. "ARTCUBE" was a simple, low-tech and interactive display in which stacks of approximately 80 different photographs were aligned, comprising of over about 65,000 total pieces. From there, visitors were given the ability manipulate and take home post cards as they saw fit, demonstrated through a time-lapse video. "ARTCUBE" was further awarded the Golden Astro Boy prize for the event's best showing, drawing high marks and praise from the likes of Jeffrey Deitch. We caught up with Brandon Shigeta to get a better understanding of his background and how it all came together through "ARTCUBE."
Could you introduce yourself and what you do?
I'm Brandon Shigeta, a designer based in Los Angeles. Since obtaining a master's degree in architecture at the Harvard Graduate School of Design a few years ago, I've been increasingly exploring other creative mediums, most recently photography.
You're a seasoned traveler; creatively, how has this affected your work? What do you usually look for in a new city?
Traveling is a great source of inspiration as it forces me to encounter new things and situations. It keeps me out of my comfort zone and away from the pitfalls of routines where I might lose sight of what would otherwise be culturally fresh, new and relevant.
While traveling to and from new cities, I tend to map out local variations of familiar items and stumble upon whatever completely unfamiliar things I find in between. Fortunately, through this combination of the planned and unplanned I somehow tend to find myself in the right place at the right time. In a sense my exhibition was a concentrated collection of these specific moments.
By education, you're from an architecture background, but what is it about the other art and creative fields such as photography and fashion that appeal to you?
Realizing a building can be a lengthy process weighted down with complex contingencies like strict code requirements and tight budgets. In other creative fields, whether it be fashion or photography, I can quickly realize a stream of ideas that over time develop a progression of thought towards more and more creative material.
How do you define your relationship with architecture and photography?
In terms of my professional experience of unbuilt work, the goals of each have pretty much been the same. Basically, the job is to produce captivating imagery. Whether it's a computer rendering to sell a project to a client or photography at an art event, both reveal an idealized perspective of the world that was altered in Photoshop (C).
How do you see yourself progressing between the two?
As I look forward I tend to see photography not as a separate field, but as another medium for spatial experimentation. "ARTCUBE" was the first such exploration and was a reflection of both my architecture and photography interests.
How did the project present itself?
I was recommended by Mohamed Sharif and Taiyo Watanabe, two buddies of mine involved with the design week. They were looking for someone to curate the art side of the event and for presenters for the event's Pecha Kucha night. Knowing that I'd already captured a large source of art-related photography, and that I'd presented at a Pecha Kucha night in Tokyo while working for its founders Klein-Dytham Architecture, my buddies thought I'd be a great fit.
I'm happy that many years worth of creative output, a myriad of recorded moments, and experiences were coalesced into a single exhibition.
Could you describe what you were trying to achieve? It seems as though it's a readily consumable art form where people can come away with a piece of the exhibition. Can you talk about that?
The concept was to change the condition of a planar photography exhibition of images on walls to a participatory and spatial experience. This was accomplished by using the unit of a physical photograph as a building block, or a mass, based on the parameters of the budget and space provided. The mass was made up of approximately 65,000 postcards of 74 different images that I had taken through my travels on the Rotch Traveling Scholarship and from various art event coverage. The postcards measured a standard 4"X6", resulting in a rectangular cube of 48"X32"X20" and weighing just under half a ton. Conceptually the idea is scalable to any size, restricted primarily by space and budget.
Engagement with visitors was predicated on the notion of consumption and distribution. Each visitor's direct tactile experience with the postcards meant that they were constantly transforming the mass, making it a kind of no-tech kinetic sculpture. By allowing people to take home a piece of free art – and in doing so freeing it – "ARTCUBE" allowed the audience unfettered access and participation, which are two attributes that are not so common in the art world. What made the manipulation and consequent disintegration and dispersal of the sculpture compelling to the visitors were the hidden signed and embellished cards by the artists I had captured in the photographs.
As part of Japanese Design Week in Los Angeles, does your heritage play a part in your creative output?
I think that the experiences I've accrued from living in various cities around the world over heritage plays a significant role in my creative output as part of a global culture. Being of Japanese descent might have triggered my interest in Japan, but my view and obsessions with its contemporary culture operates from a foreigner's perspective. In terms of creative output, being bi-cultural brings a distinct in-between awareness of life and provides an alternative view of our surroundings to interrupt or develop upon.
Photography: Victor Leung, Taiyo Watanabe