A Conversation with Adam Kimmel
American designer Adam Kimmel has had the uncanny ability to carefully manipulate the most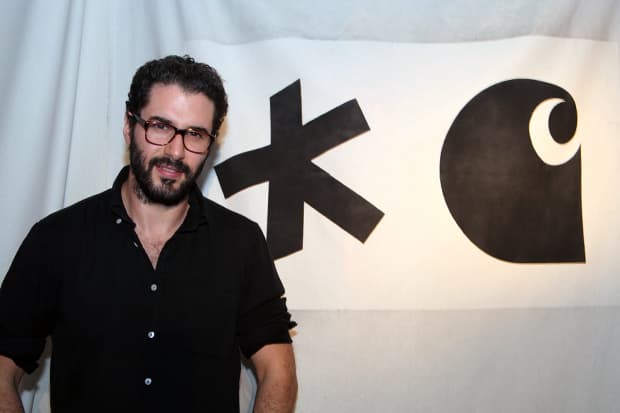 1 of 4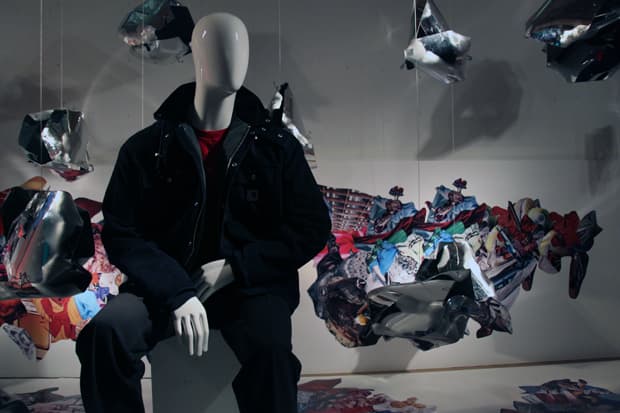 2 of 4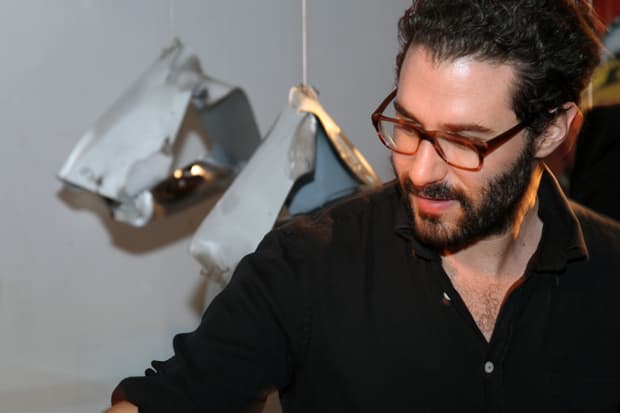 3 of 4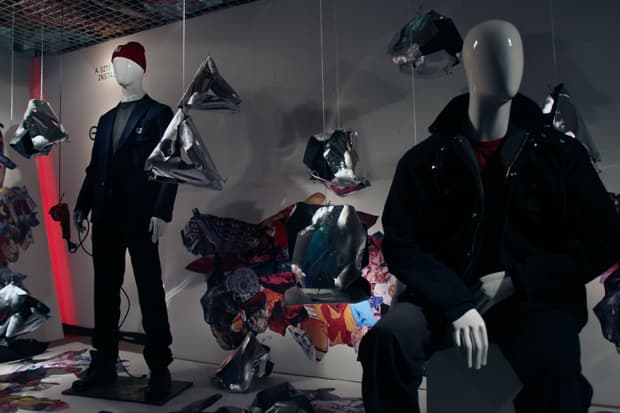 4 of 4
American designer Adam Kimmel has had the uncanny ability to carefully manipulate the most unorthodox of inspirations into one of America's leading menswear labels. Whether it be the backcountry of the Pacific Northwest or the ongoing efforts of one Snoop Dogg, Kimmel consistently merges lowbrow with contemporary refinement. We spoke with the designer recently to gather some of his thoughts behind his upcoming work.
Adam, congratulations on your very first runway presentation in Paris this season! I think it's safe to say it was an enormous success. What was your specific inspiration behind the collection for Spring/Summer 2012?
I've always looked at surf wear and wanted to do it in my own way. But I didn't want it to be too much of the fashion version—the kind that surfers might see and say, you gotta be kidding me. That's why, for me it was the kind of challenge I always welcome: on one hand, I'm using luxurious fabrics for garments all hand-tailored in Italy, while on the other, I'm trying to maintain a natural look. I studied the lifestyle of San Diego/LA surfer/artist Taylor Dunfee when I began researching the collection. I think he gave me the confidence to know that this collection could have a real purpose and place.
What was it that motivated you to change your presentation style from a traditional format to a runway show?
I first imagined the models all on a giant wall of water surfing one of those indoor water park waves while wearing the clothes. In fact, there is a guy in England who just built a traveling wave like this but the dates didn't work for my show. I was left with the idea of doing a traditional straightforward runway. I did it because I wanted to try a format that did not take away from the clothes (also, admittedly, the space we were able to secure in Paris was old and there were many restrictions on what you could do with it). I learned a lot from doing a runway show, and next year I'll hopefully shake things up a bit more.
 
One particular aspect of your shows that's always of interest is the unique selection of models. In a period where thin, boyish waifs are considered au courant, what impacts your casting decisions?
For me the models have to look masculine. I want to look at them and think they might sell me the clothes. For my Paris show this season I used the outdoor-shower fight scene in the film Point Break for the hair inspiration. Since the models are working models, they wouldn't let us carve up their heads for the full-on Anthony Kiedis hairstyle because they needed their hair for the rest of fashion week. Still we were able to do the war child look on one fine gentleman and a few Bunker Weiss dos on the others
You currently live in New York with your wife and daughter. As a family man, when do you find the time to manage your design business? Are you one of those designers who sets aside a specific block of time (say, two or three months at a cabin in the woods), or are you constantly designing and sketching at home?
The idea of taking off for a block of time sounds amazing but is impossible. I need to be in New York most of the time. I'm constantly dreaming of moving to the country though. Like most, I want what I can't have.
You've recently collaborated with two of the most iconic American lifestyle brands of our time: Supreme and Carhartt. What was it about each of those brands that you felt made them a good fit for Adam Kimmel?
They both, in their own separate respect, are brands with a lot of soul and integrity. We sell different products but our values converge on many essential levels.
 
In terms of the collaboration with Carhartt, did you find it a challenge to balance the label's heavy-duty workwear aesthetic with that of your own?   
The challenge was designing heavy-duty workwear that would justify a higher price point. I wanted to make these clothes for Barneys and yet I didn't want to lose the rugged aesthetic. It was important to me that customers walk up to these garments and know they are getting something of the highest quality and comfort.
It's no secret that art is one of your passions. In the past you've worked with a number of artists including Ari Marcopoulos, Dan Colen, Jim Krantz, Ryan McGinley and George Condo. In what ways do you feel that these partnerships have enriched your collections?
If I get lucky, I get to work with the people I love and admire. When I'm designing a collection and expressing it with that love, it just comes out better.
Now that the Spring/Summer 2012 collection is a wrap, what are your plans for the next few months?
I've begun working on my next collection and I'll be in NYC for August.
Photography: David Bowles