GQ Personal Style: Andrew Bunney
GQ's ongoing "Personal Style" feature highlights a familiar personality in seminal British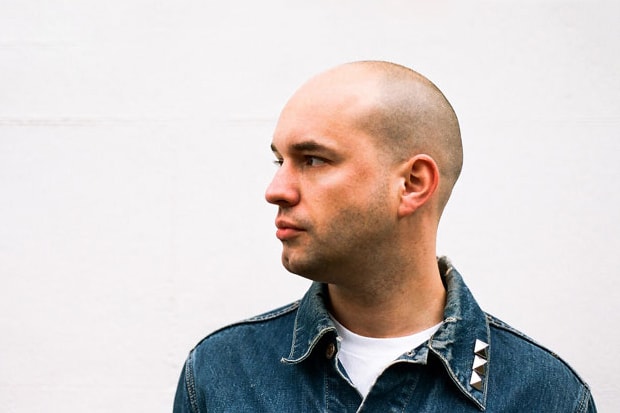 GQ's ongoing "Personal Style" feature highlights a familiar personality in seminal British street fashion Andrew Bunney. He discusses some of his sartorial influences as well as his own personal approach. Several bits of the feature are seen below with a further look seen over at GQ.
Helmut Lang was the most important designer when I was growing up. Those old ads made me really understand that I liked fashion and his clothing was intelligent and simple. I feel there was a certain unisex spirit to it; there was a very strong thread that ran between the male/female lines.

A really exciting shop in London is Lewis Leathers, an old motorbike jacket company. You can see classic photos of Sid Vicious and other classic musicians in leather. When you make a jacket there, you can choose the style, colour, leather, zips, pockets and then have it made to your size.

Growing up watching Grange Hill, where people wore a school blazer with badges on the lapel always stayed with me. The first product I started with was large studs and the idea is that people use them in their own way. I really like that kind of modular way of thinking.

In the late Eighties, there was a skateboarder called Matt Hensley who was really stylish. He was very different as he was really into mod revival. He was into scooters and he'd wear an MA-1 jacket with an insert on the sleeve and a crew cut and a chain wallet attached to his East German army shorts. I guess he just looked really different from the pack and then Wild Bunch just had a really cool UK looking hip hop style mixed with Westwood and that kind of thing.

This watch I'm wearing is a Rolex GMT but it's a slightly unusual one because if you look on the dial, it's double branded with a Tiffany logo, as it was sold in their stores around 1979. I'm really into watches: vintage Rolexes and sports ones, and more traditional styles like the Jaeger-LeCoultre Reverso watches are really beautiful. If I was a bit older and really rich, maybe I'd be interested in a Patek Philippe, but for now, I know my ceiling.