Art Hong Kong 2011 – Takashi Murakami @ Gagosian Gallery
Iconic Japanese superflat artist Takashi Murakami presented three new works at Art Hong Kong
---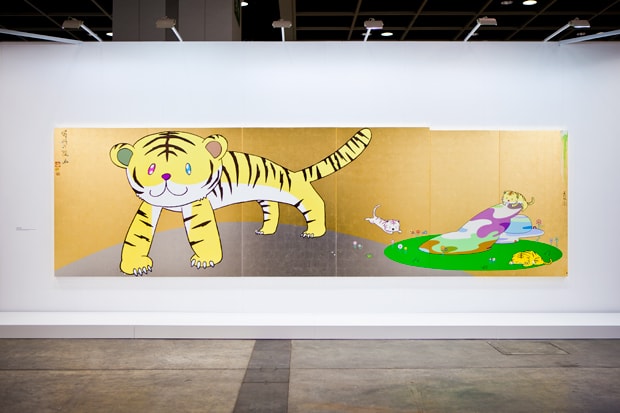 Iconic Japanese superflat artist Takashi Murakami presented three new works at Art Hong Kong 2011: Tiger Club, The Heian Period and The Kamakura Period. Displayed within the Gagosian Gallery booth, each was a larger scale piece created with acrylic and gold leaf. For those interested in seeing them in person, the showcase will be on display through May 29, 2011.
Hong Kong International Art Fair 2011
Hong Kong Convention and Exhibition Centre
Wanchai
Hong Kong
Photography: HYPEBEAST
Artwork (C)Takashi Murakami/Kaikai Kiki Co., Ltd. All Rights Reserved.