A-Trak: Visual Music
He was the first ever to conquer three of the top DJ competition titles and also made sure to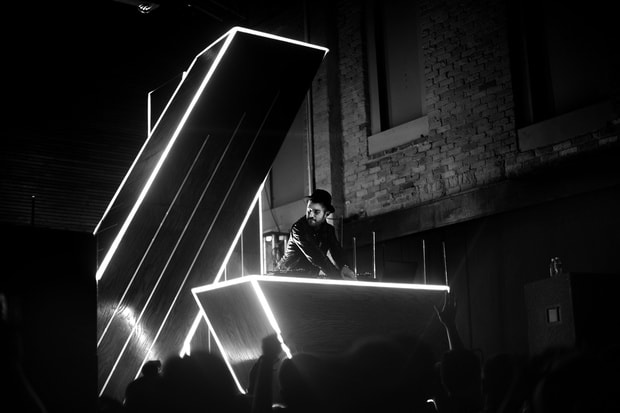 He was the first ever to conquer three of the top DJ competition titles and also made sure to take home the most coveted DMC championship in the world while in the process at the age of 15. Since then, the renowned DJ has seemingly raised the bar with each new endeavor by not only aligning himself side-by-side with arguably the biggest icon in the modern era of hip-hop, but also establishing his renowned Fool's Gold record label and of course the bread and butter, his work behind the wheels of steel. A-Trak took a moment to share with us his new personalized live setup conceptualized by himself and Kanye with the help of Canadian design company Moment Factory. A-Trak worked closely with them during the whole development and he shares with us his vision.
I was actually working with Kanye in the studio, and I just so happened to show him some of the stuff real quick. I asked him to take a look at this stuff and let me know what he thinks, because he's been behind all the stage productions you see for his shows. This is definitely something he likes to do, just as much as he likes to make videos and music. It's like one of his passions.
So we teamed up and finally came up with this idea. Kanye suggested, why don't I make this big "A," and he started pulling out a sharpie and began drawing stuff.
Read the full excerpt over on Hypetrak.