AIAIAI: Reductive Headphone Design
At a time when the convergence of lifestyle and head and earphones are at a pinnacle, Danish outfit AIAIAI has worked admirably to offer a quality product beyond just aesthetics. Taking immense pride in their design ethos and the total package, the brand's roots in Scandinavia have perhaps given the design-centric brand a leg-up on the competition. An apparent yet uncontrived minimalism flows throughout the brand's offerings. Among their most recent marquee products was the creation of the TMA-1, a series of cans that together with professional help have firmly cemented their vision of function and form.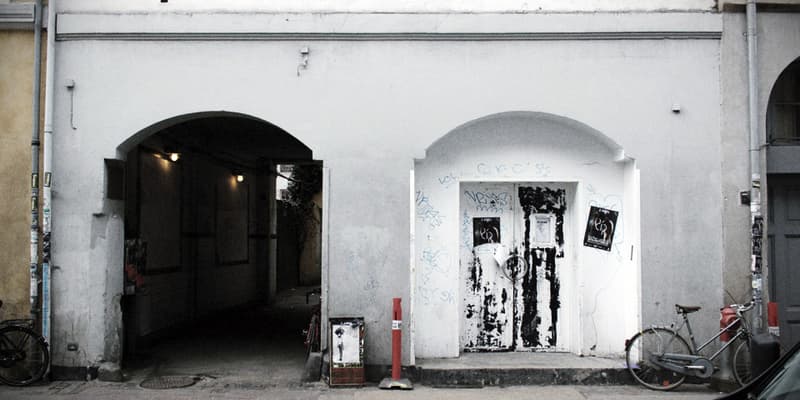 1 of 8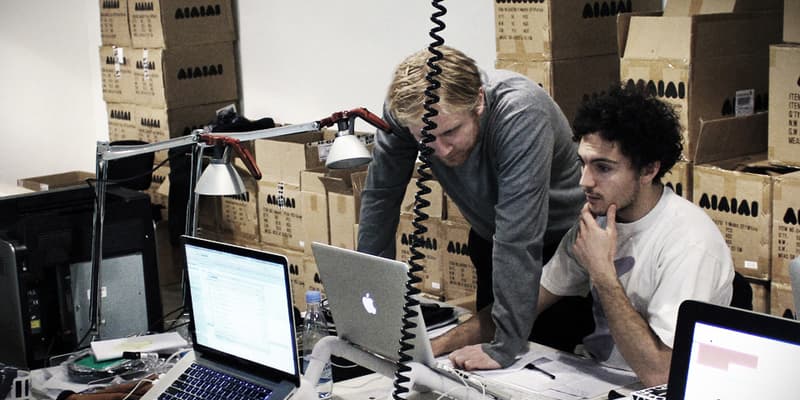 2 of 8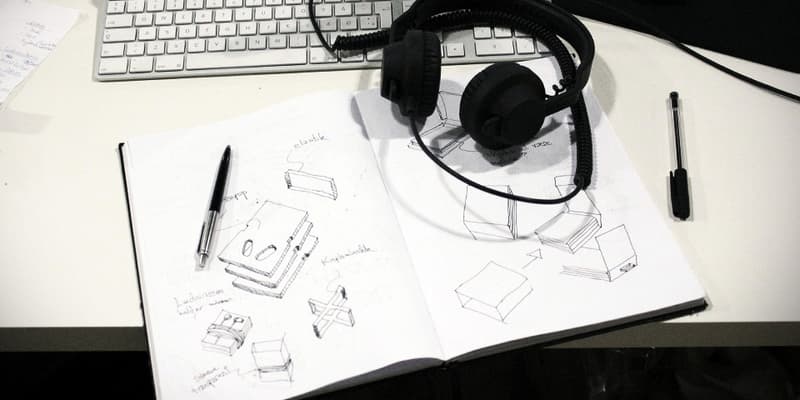 3 of 8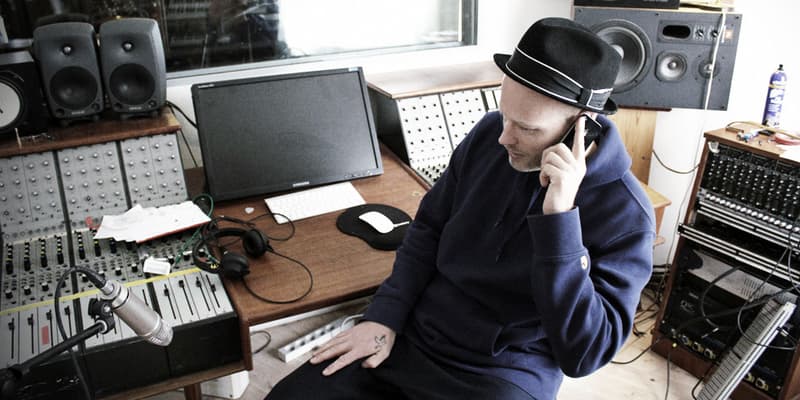 4 of 8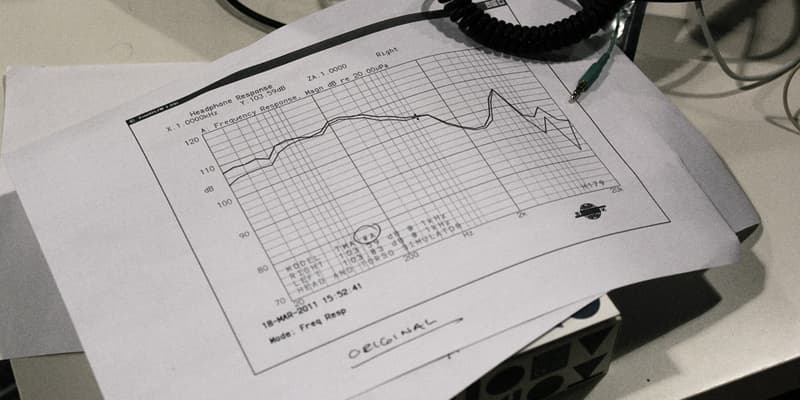 5 of 8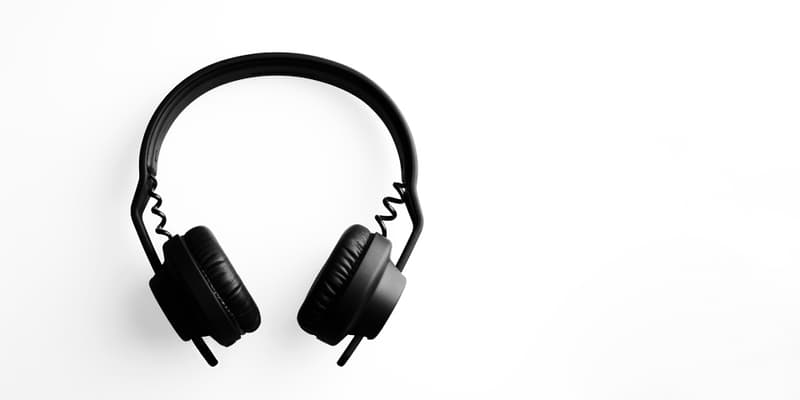 6 of 8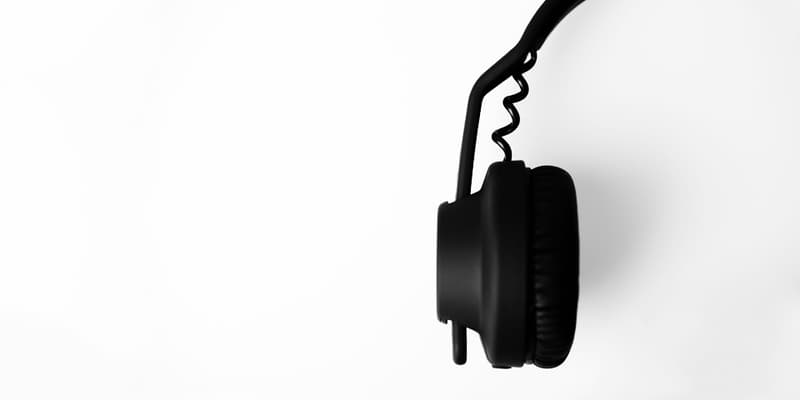 7 of 8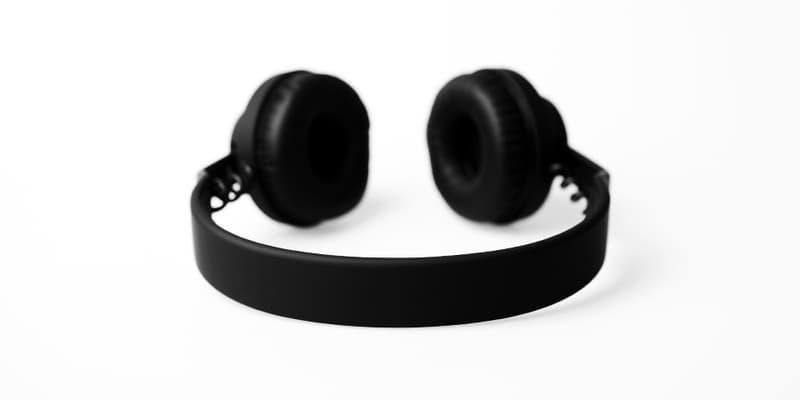 8 of 8
At a time when the convergence of lifestyle and head and earphones are at a pinnacle, Danish outfit AIAIAI has worked admirably to offer a quality product beyond just aesthetics. Taking immense pride in their design ethos and the total package, the brand's roots in Scandinavia have perhaps given the design-centric brand a leg-up on the competition. An apparent yet uncontrived minimalism flows throughout the brand's offerings. Among their most recent marquee products was the creation of the TMA-1, a series of cans that together with professional help have firmly cemented their vision of function and form.
Having recently made the jump in becoming one of brands supported by Apple, we interviewed AIAIAI's Jacob Moesgaard. The brand's cultural roots and its influence on design is a topic we explored as well as some of their own insights into design and the headphone scene. The imagery seen above is a mix of AIAIAI's atelier as well as some shots of their flagship headphones, the TMA-1. AIAIAI is available now at select stockists as well as Apple Europe Stores.
The start of AIAIAI seemed not necessarily to be rooted in headphones but rather more of a creative outlet in general. Can you describe what AIAIAI encompasses?
You're right, we started out with a few different ideas spurred from the creative setting we had been part of during the days of the A house. It was an old abandoned warehouse on the outskirts of central Copenhagen, where we threw parties and which for a number of years housed artists, musicians, designers and other like-minded individuals. Here we also formed a lot of the different relations that have later been very helpful in getting AIAIAI to where it is today. At this 25000-square-meter cross-section of creativity, there was room for all kinds of artistic, cultural and entrepreneurial ideas. This 'spirit' is hopefully somewhat encompassed today in the AIAIAI brand, even though our main focus has since shifted from pulling draft-beer and playing rock music to making audio design products.
What has been the focal point of your design? How closely related is it with a certain minimalism that people often associate with Scandinavian design?
For us 'minimalism' can be a somewhat trite word, because these things go in circles and minimalism seems to be back en vogue like it's been so many times before. Being informed by and brought up in a Danish and Scandinavian design tradition, words like democratic and affordable are equally important. It's about stripping away unnecessary ornament and focusing on the important parts: a form of "no bullshit" approach to design. So it's not a search for the next trend or what's hot right now, but a 'philosophy' more focused on functionality and making the form follows the function to whatever end that might be… even if it's over the edge. That, anyway, is our take on the Scandinavian minimalism.
How has the notion of headphones and earphones changed within the last few years as not only a piece of utilitarian function to something that is fashionable as well?
Headphones have always been an obvious part of your style, but we must say that the whole game has changed since we started. Back then we looked at all the classic black headphones without much of a design profile and our vision was to create something that looked good and at the same time kicked ass in terms of sound quality.
In the early days we were mainly focusing on design, as that was where we were able to make a visible difference – this has almost changed 180 degrees today.
We now see 10 new brands every week with colorful "design/lifestyle" headphones, which have to some extent resulted in a reversed correlation between design and quality for many consumers.
So our challenge today is to demonstrate that headphones can look cool and still be of a high quality – in other words our outwards communication today is more focused on the actual quality of our products and less on the design, than it was in the beginning. But in a market with a lot of not-always-great stuff, a well-functioning product can become fashionable for just being good quality and not necessarily anything more, no matter what the product is… Of course, looking good at the same time never hurts.
Aside from head and earphones, you've dabbled a bit into items such as T-shirts, but ultimately how far can your design philosophy go?
No one knows. There is no doubt that our focus is on headphones, but at the same time we simply can't help doing a lot of other projects. The S-shirts are a small, small part of the whole AIAIAI project, even though it was originally one of the first things we set out to make and they were actually meant to coexist with the headphones. Having said that, now they are meant to be merchandise serving the purpose of playing along with our brand philosophy. They are either fun statements, reflections on sound, popular culture and design history. We just like doing them – and wearing them. On a slightly bigger scale we try to keep within the boundaries of audio at the moment, but if we see a good idea we follow it wherever it takes us – we feel this is important in order to stay creative and dynamic and perhaps come up with unconventional solutions. So there is no saying where we might end up…
Generally what's your process to designing headphones? How about testing?
Our design process, and actually the way we work in general, is very open to just about anything. We always try to involve external partners (KiBiSi, Mannhandle, Teenage Engineering, etc.) and experts in various fields in order get the best possible insights and practice, and also to learn something new along the way. We like to do it this way opposed to do everything in-house, as we get a much more dynamic process and get to work with people who are the best at what they do and this hopefully also translates into the different projects. In a near future you'll see some new interesting partnerships we're venturing into – primarily in the more technical sphere.
What are the major limiting factors when it comes to headphone/earphone design?
The production is definitely a limiting factor. It can be quite the challenge to inform our production facilities about new ideas and products, especially when you don't want to base it on already existing solutions. Another limiting factor is the fact that you cannot design to meet everyone's needs. Flying Lotus was a good example of this. While testing we found out his head was simply too big… But we might actually have a solution to that in the near future (2012) as we are now working on a modular concept within the TMA-1 universe (note that Steven).
You've recently made the jump into Apple Europe Stores, is this viewed as an ultimate achievement for brands to be associated with Apple?
From a commercial perspective Apple is the biggest brand today so it is, of course, something we are proud of and something we've been striving for. But the ultimate achievement for us lies elsewhere, hopefully many years down the road. Apple is without a doubt leading in both design and electronics, so for them to recognize us is a great nod, a pat on the shoulder and something we are immensely appreciative of. That being said, it is not what drives us – we want to create genuine products of high quality and cool looks. Hopefully then, we can find someone, somewhere who wants to work with us in exploring new, untrodden terrain within the jungle, that is consumer electronics (smiles).
What's your general perception regarding Apple and its subsequent design and approach to catering their experience for consumers?
Apple leads in most ways; ideation, technology, manufacturing, online, in-store, so we don't necessarily see Apple as catering to consumers in meeting pre-existing needs. From our perspective they are creating needs and that's exactly what most designers want to say they do – and most often don't. It's an interesting shift in paradigm (back to producer innovation) that not a lot of designers or manufacturers have been able to follow. At AIAIAI we don't mean to follow Apple in that sense, we just intend to get inspired by what they do and see if we can create something for the same audience and their new needs created with an open collaborative approach. Regarding Apple design, certainly there are plenty of things we appreciate. From an industrial design perspective, we're big fans of reductive design – that is removing anything that doesn't enhance the experience. Jonathan Ive we've heard is heavily influenced by Dieter Rams so guess we have that in common. Really what's most compelling about Apple is their unceasing ability to change the way people interact with technology.
Throughout the life of AIAIAI, what was your approach to the brand and developing it on a global level? And was this a critical part to your sustained growth?
Denmark is too small a market. So the whole world in all its glory has always been the focal point of what we do. Being brought up in a globalized age, we find it natural to develop collaborations and projects, and connect with people from all over the globe. We might bring a Scandinavian mindset to the table, but working internationally and with all kinds of people from different places is inspiring, humbling and rewarding. There are so many immensely talented people out there, so being able to work with some of them from the initial development, right along to the production phase and eventually in retail has been a great adventure so far. Hopefully there is more room to grow, more people to meet, more places to go to, and many more new types of headphones to develop. 
How long did it take to develop the TMA-1?
We've always wanted to make a proper headphone for DJ's, but just wanted to get the right people involved, and as such the TMA-1 project was initiated with our friends and partners from Tartelet Records back in the summer of 2008. Together with Tartelet we formed a group of external partners on the technical side as well as a group of DJs that wanted to be involved in the development as testers. Involving all these people does not shorten the development process, but it assures that we come up with something special and well-thought through. All in all, it took over two years for us to get it right. And sure, we are delighted that people actually like what we've done, even though there's always room for improvement.
Danish design firm KiBiSi had a role in the design of the headphones, but how did your relationship come about? Why the decision to have them design them relative to anybody else?
We've known Lars from the very beginning of forming AIAIAI. We met during our days at the A House. Lars has been key to most of what we've created so far and as such, he was an obvious fit for this project. But that's not the only reason. It takes a special designer to work in a setup like the one we created on the TMA-1. The user-driven approach with its iterative process and having to listen to so many different partners does not necessarily create a smooth design process, it requires a very open-minded and patient designer. That is Lars and his team at KiBiSi.
You mentioned the development of a modular TMA-1. Without giving too many details, what exactly will this entail?
Well… A modular design is something that we've wanted to do for a while, but we just haven't had the right technical capabilities accessible. But now we've come up with a pretty unique mix of state-of-the-art technology combined with a modular physic design that will create quite a monster, we think. It's obviously going to be active, which is new to us. On that note we've hooked up with some of the most skilled Danish engineers through a partnership with an old heritage pro audio company. It looks promising so far. On the physical design it's KiBiSi again. It will for sure be a bit bigger in the cup, making it a closed cup over-ear design. We expect it to launch in the first quarter of 2012. Stay tuned!    
Interview: Eugene Kan
For more information on AIAIAI, please visit: http://www.aiaiai.dk/