Damian Van Zyll De Jong: Native Shoes
Based out of Vancouver, Canada, Native Shoes has made massive inroads in a short period of time. With their injection molded EVA shoes, the brand kicked off with several styles based on some iconic profiles.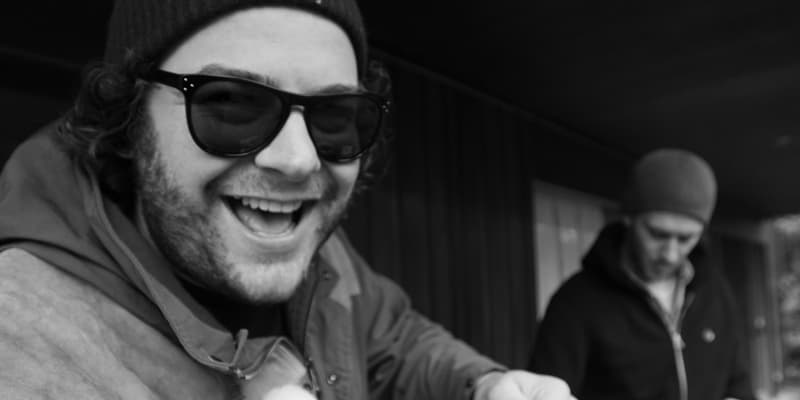 1 of 6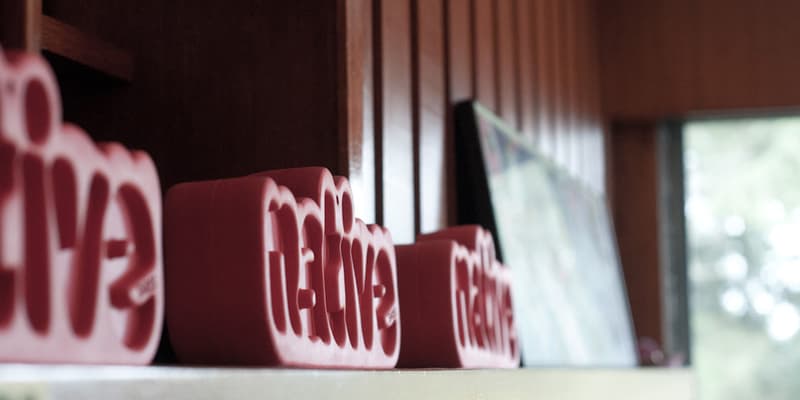 2 of 6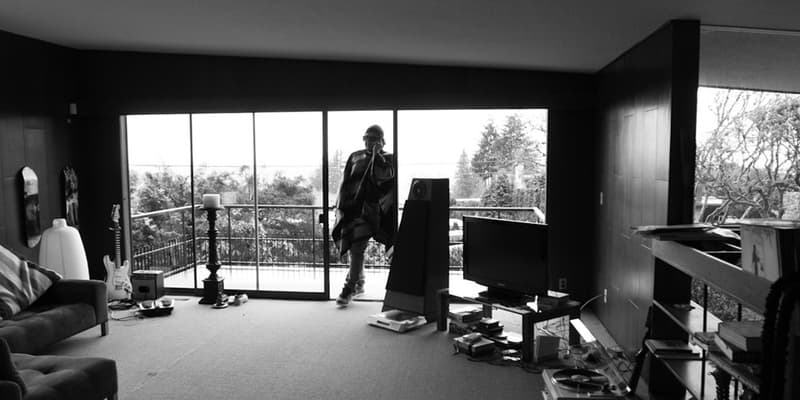 3 of 6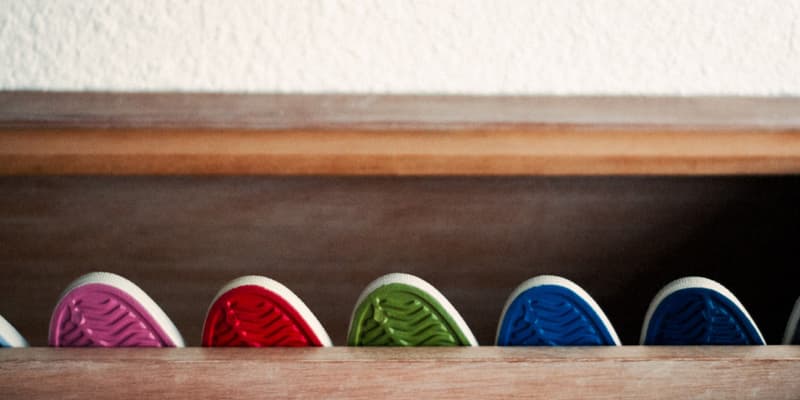 4 of 6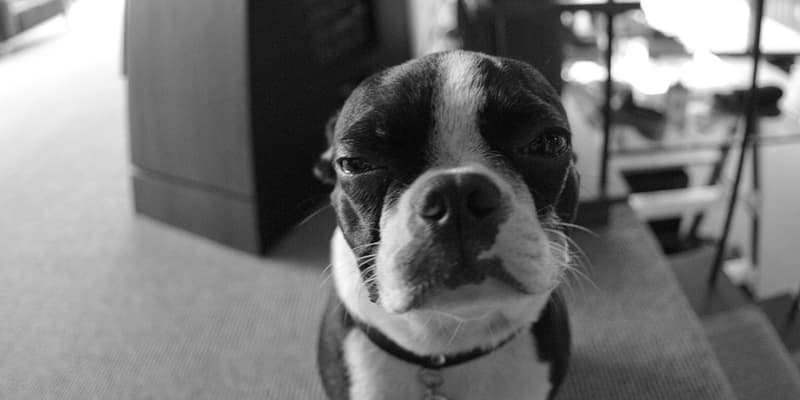 5 of 6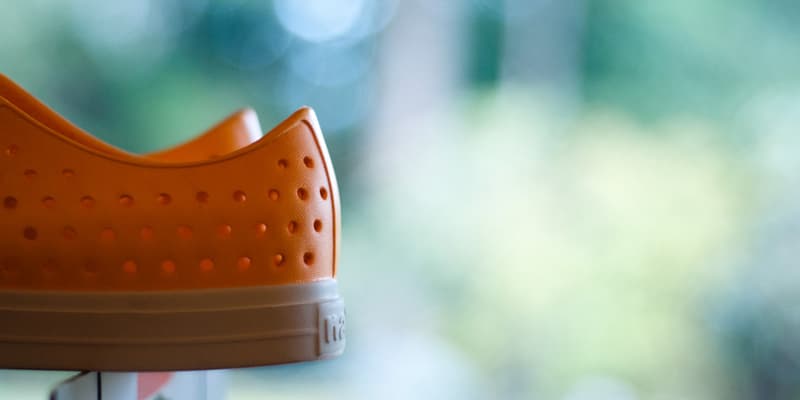 6 of 6
Based out of Vancouver, Canada, Native Shoes has made massive inroads in a short period of time. With their injection-molded EVA shoes, the brand kicked off with several styles based on some iconic profiles. The brand subsequently gained large amounts of traction based on both colorful and unorthodox color combinations coupled with affordable prices. In anticipation of an upcoming HYPEBEAST-exclusive Native Fitzsimmons boot, we took the opportunity to speak with Native founder and head Damian Van Zyll De Jong. From here, we looked to gain a better insight into the brand and some of his thoughts and positioning on the brand itself. Stay tuned for more details including release information regarding the HYPEBEAST Exclusive Native Fitzsimmons.
Could you please introduce yourself and your role at Native?
Damian Van Zyll De Jong, I came up with the idea and founded Native shoes. Now I steer the ship.
When did the concept for Native develop?
To be honest I just love shoes. I was in a place where I wanted to get my own thing going when the concept came to me. In the beginning I just knew I wanted to make non-conventional shoes for the masses.
The inspirations from Crocs are probably hard to dismiss?
I understand that when people see the shoes for the first time they might make that association. There is nothing else out there like our shoes so it's an easy way for people to place something that is different. Based on philosophy, branding and design we come from completely different places.
During the start, what sort of designs were you striving for?
For the first collection I wanted to take some of the best elements of my favorite shoes and bring them back to life in a different form. I knew the look I wanted was going to be clean and fresh. During the process I started looking at the shoes in their most simplistic form and rethinking them beyond the boundaries of typical footwear design.
How has Native matured in terms of design?
In the next year our biggest development in terms of design is going to be in construction. In retrospect, our first three silhouettes used very basic construction techniques in comparison to what we are working on now. I believe that superior construction and style need to coexist. This is where I see the future of Native.
The release of the Fitzsimmons was probably one of your breakout models. Why do you think it was so well-received?
For me personally the breakout was the first three shoes, because they opened the door to what we could actually do with EVA. I had the idea of the Fitzsimmons in my head from day one. I knew the silhouette was perfect for the material. It was a joy to design because it's where we first got to experiment with the details of what was possible. Everything from the two-piece construction, custom neoprene sock and outer abrasion finish is what took to the next level. If the Fitzsimmons is our most well-received model to date then I can't wait for people's reaction to our upcoming collections.
Do you think a lot of its success has to do with the current popularity of mountaineering / outdoor-inspired fashion?
I won't deny that it may have helped it along, but I think the majority of people are gravitating towards the Fitzsimmons because it's totally different than anything else on the market right now. I'm Canadian so the mountaineering/outdoor thing is always going to be cool EH!
What did you envision doing with the brand?
I envisioned it to be global! But I wanted it to be creative and fun.
What is it relatively easy to get into?
It's not really about easy or hard. It's more about commitment. Once you commit you just have to go for it.
The concept incorporates well-known silhouettes. Going forward, what can we expect for the subsequent collections?
There are slimmer versions of the Miller, like a traditional tennis shoe with vulcanized look. The Howard is our boat shoe which is dual density (two-piece mold) with no paint, which allows us to change the colors easily from season to season.
How easy is it to truly customize the colors when working with EVA?
Ya it's easy, basically you pick a basic color and then you add other colors til you get the one you want. There's a little bit of trial and error, but it's fairly simple.
Awhile ago, you created a video posting about the factory used to produce Native shoes. Was it a contentious subject to capture the production process given how touchy of a subject production in overseas factories has garnered?
They were really welcoming and warm, they wanted to be involved and see the finished product. Our team has spent so much time in our factories and mold shop over the last couple of years, they are like a second family.
Despite the fact some, if not a great majority of our products emanate from overseas, do you think this overseas factory stigma will be done away any time soon?
Almost everything is made in China. We just don't always think about it. I feel like soon enough there will be a seal of approval that gives China a better image, it's just a matter of time.
How can Native become a lasting brand?
First and foremost the team and the people involved in the brand make it. Construction of the shoe and fashion are also things not to be overlooked. You have to have forward-thinking in order to have longevity of the brand. Also offering full aesthetics that are affordable is key too.
Thoughts on the Fitzsimmons model?
When I conceived it, it was in my head and I just had to get it out. It was a little bit of trial and error to get it right but I had the image in my mind and just had to do it. I've always loved the hiker boot and wore it all my life and I wanted to make it with the Native materials I thought it would really work well. Then there it was… the Fitzsimmons, there we go. It's named after one of my favorite runs on Whistler mountain.
Thoughts on HYPEBEAST's participation with Native and the colors chosen?
Honored and stoked! I think it's great, I really like it and you guys were really creative with the color choices. It's such a logical fit for the silhouette.
Photography: David Lang