Hypetrak Feature: Pusha T - Coming of Age
Hypetrak recently sat down with G.O.O.D. Music recording artist Pusha T and discussed his solo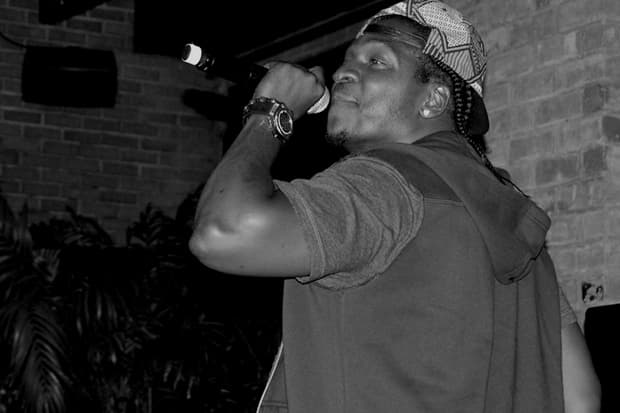 Hypetrak recently sat down with G.O.O.D. Music recording artist Pusha T and discussed his solo music path. Having recently released his Fear Of God II: Let Us Pray project, the Virginia native delved into subjects ranging his from his album, the G.O.O.D. Music album, the recent fall of Jive Records, to his Play Cloths clothing line and much more. Read some excerpts below and find the conversation in its entirety here.
What can the world expect from the announced G.O.O.D. Music album?
Ahhh man, it's crazy because I still get excited from working with the whole G.O.O.D Music gang. People are going to hear all of the best raps they've heard all year. We are really having fun with this, but everything's not finished yet. I've done four records thus far, hoping to do more. But as of now, it's still early, so i'm not sure of what's being kept to be honest. Everyone from CyHi to 'Ye to Sean to Cudi to Common and so forth, we're all just focused on bringing our "A" game to the table and really constructing a collaborative masterpiece.
Any words/thoughts for your former label Jive that has been shit down recently? And how would you comment their development?
Me and Malice's situation with Jive was a definite low point in my career. However, I think people get it a little confused and they take it a little over board. In regards to them closing, well, just because they shut down doesn't mean it's the end of it all. These label closings/mergers happen all the time and then they're appear. Looking at that particular aspect, it's really not a big deal nowadays, not to me. But these are still people's jobs, people's lives that are affected. It's really nothing for me to smile about. Realistically, any label can succumb to such circumstances. We watch it happen all the time.
Could you give us an update on the current status of your fashion brand Play Cloths? It has seemed that it enjoyed a fair amount of love among fans and critics likewise. Any hints of what we can expect from the upcoming collection?
Yeah, Play Cloths is in its 3rd year. Our third anniversary is this December so everything is going great! You have to remember, this is a brand that started from just an idea, brainstorming with my partner Doug and just so happened that a local fashion house allowed us to build with their designer(s). Now we're three years in, and looking to be around for 30 more, becoming a household name.