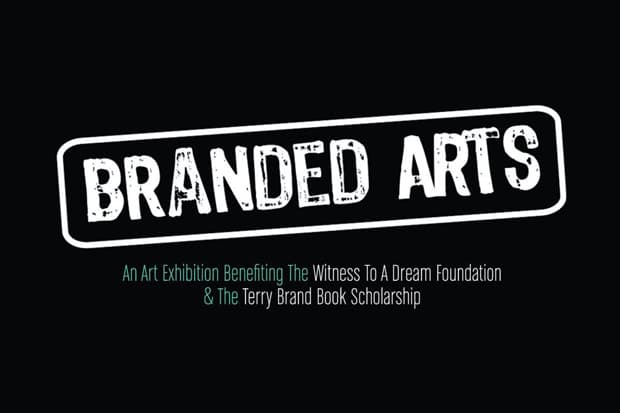 Branded Arts Exhibition @ Smashbox Studios
Branded Arts is an organization that curates art exhibition openings by showcasing a wide variety
---
Branded Arts is an organization that curates art exhibition openings by showcasing a wide variety of emerging artists from the growing Los Angeles art scene alongside other reputable artists. On November 5, 2011, Branded Arts is organizing an exhibition that will benefit The Witness To A Dream Foundation at Smashbox Studios.
The WTAD Foundation enables inner city, at-risk, public school children to meet adult mentors willing to give time and effort to inspire them to greatness. These children are provided with all the reasons, tools and skills that they will ever require to remain in school. In addition, it spurs them on to discover their dreams, identify career paths and graduate from high school. At the same time, it also hopes to inspire these children to stay away from teen pregnancy amongst other vices.
This special event will feature DJ Samantha Ronson and artists like Robert Standish, Mear One, David Paul Flores, Keegan Gibbs, Retna, Estevan Oriol, Risk, Luke Chueh, Jaime Becker, Cyrcle, Shark Toof, Bumblebee, Greg "Craola" Simkins, Dabs Myla, Edwin Ushiro, Michael Pukac, David Cooley, Andrew Hem, Julian Obledo, Tracy Tubera, Cesario "Block" Montano, Room 13 LA, Dan Quintana, Steven Daily and others. Private collection works by Banksy, Josh Keyes, KAWS, Nick Walker, Shepard Fairey, David Choe, Audrey Kawasaki, Mark Ryden, Jeremy Geddes, Faile and many more. Starting at 5 p.m., a $20 donation will entitle you to live music and the bar.
Smashbox Studios
1011 N. Fuller Ave.
West Hollywood, CA
USA