Acquired Taste Magazine: Seoul Sausage Interview
Loved by many, Korean BBQ has long been a favorite of restaurant goers and food connoisseurs alike.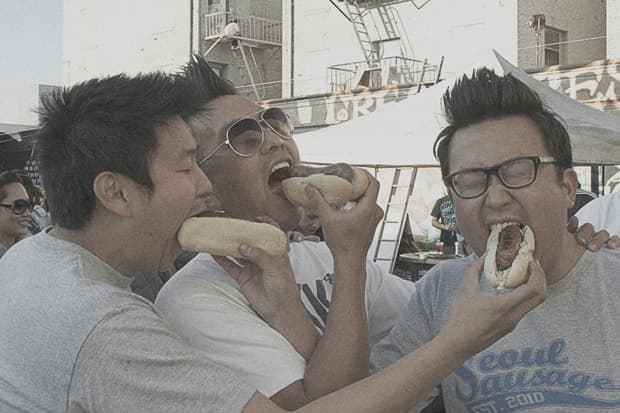 1 of 8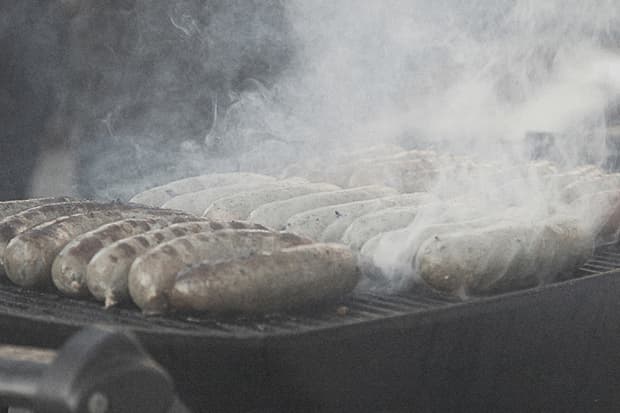 2 of 8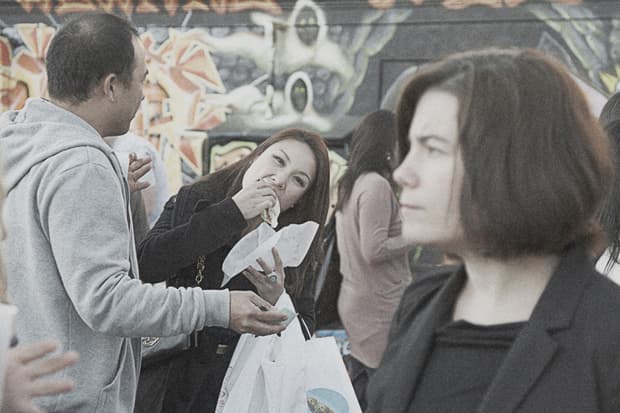 3 of 8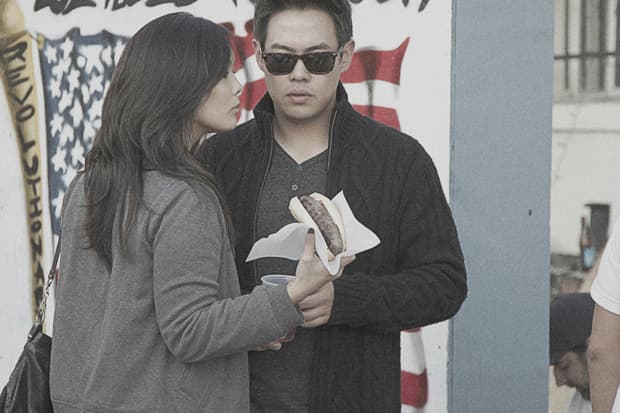 4 of 8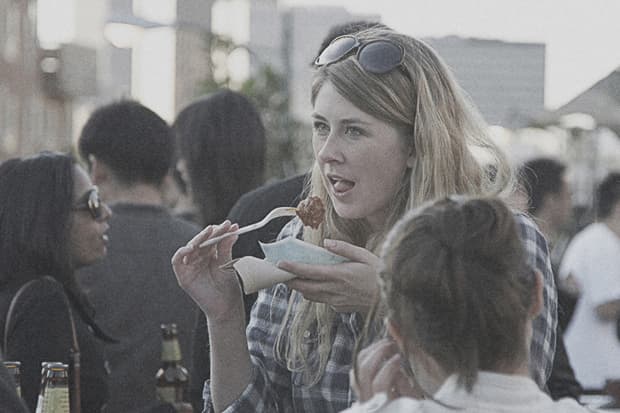 5 of 8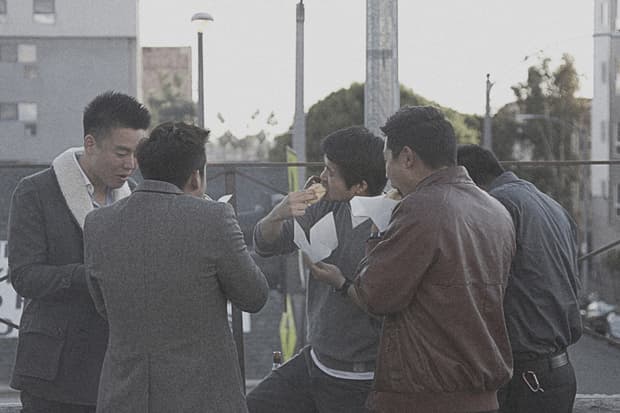 6 of 8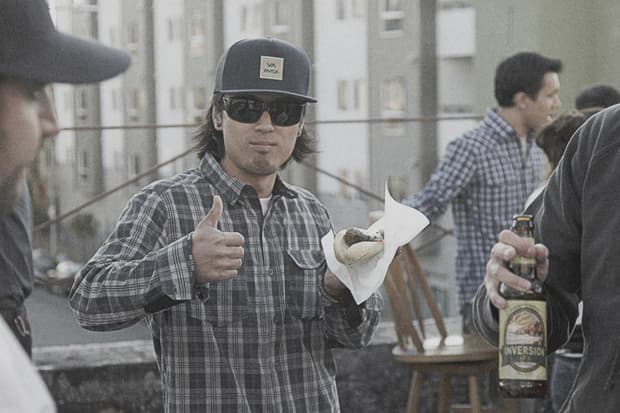 7 of 8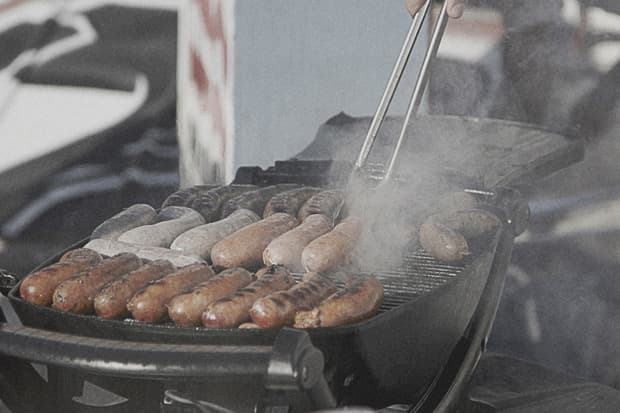 8 of 8
Loved by many, Korean BBQ has long been a favorite of restaurant goers and food connoisseurs alike. Its ever-increasing popularity recently prompted three Los Angeles-based foodies and entrepreneurs to link up and create an unconventional upstart selling an amalgam of food types under the name Seoul Sausage. The trio recently sat down with Acquired Taste Magazine to discuss the original idea to turn Korean BBQ into a sausage, the concept's growing success, as well as an upcoming brick and mortar build out. A perfect transition for the on-the-go food lover of Los Angeles, Seoul Sausage seems to have found a niche and is building quite a loyal following. Check out a portion of the interview below:
Where did you get the idea to turn Korean BBQ into a sausage?
CHRIS: I was watching a show on Food Network on Kogi tacos and saw how well they were doing and thought to myself, "DAMN! Why didn't I think of that?!" So I just sat there afterwards and thought about how else I could incorporate Korean flavours in a familiar form. Then boom! It came to me. Everyone loves Korean BBQ and everyone loves sausages, so why not put the two together?
When did you decide to start the Seoul Sausage Company? What made you want to?
CHRIS: It was when I moved to L.A. in summer of 2010. I decided to make a batch of the sausages I had been working on for Ted (one of co-founders) and he thought it was amazing. He suggested we debut it at the L.A. Street Food Festival (a sampling event held at the Rose Bowl) to let the L.A. foodie community decide for itself. Within a matter of a few weeks, Seoul Sausage went from feeding a couple friends to over 1000 people trying our sausages. The reception was overwhelmingly positive and we had this really crazy line going. Longer than most of the highly anticipated vendors at the event! We knew we had something special brewing that day.
How did you learn to make sausage?
CHRIS: YouTube and patience.
On your website, you guys put it out there that you have a bunch of friends and family over to help make the sausages on the weekends. Would you say that is part of what Seoul Sausage is all about?
TED: We are so lucky to have such good friends and family supporting us since day one. We wouldn't be anywhere without them lending a hand at these events, which is the reason why we recently threw the fan appreciation event – a day to thank everyone that supported us this past year by doing what we love doing: cooking, eating, having a drink, and just having a good ole time with everyone there together.
YONG: Yeah…Early on we realized that Seoul Sausage had to be a reflection of our people and culture. Our product is a sausage, but it's the people that make it a real celebration.
Did you come up with most of the recipes that Seoul Sausage uses on your own or are they based on family recipes?
CHRIS: It's a combination of both. I grew up watching my mom making traditional kalbi and spicy pork and the recipe had always been stuck in my head. I suppose my personal touch comes with the condiments and bread that I pair them with.
How do you attempt to meld an entire Korean BBQ meal into one sausage?
YONG: Eating Seoul Sausage is a different experience than dining at a Korean BBQ restaurant but I think we did a good job of capturing all the essential elements that constitute that perfect Korean BBQ bite. For the Kalbi sausage, we pair it with a kimchi relish and garlic jalapeño aioli. This is as traditional as Korean BBQ gets and will take you back to the day you tried Korean BBQ for the first time. For the Spicy Pork sausage, we pair it with an apple slaw to capture a nice spicy, then cool balance. The taste you get to experience with Seoul Sausage are all familiar flavours to any Korean BBQ connoisseur but it makes it that much more awesome that it all comes wrapped within a nice baguette bun.
CHRIS: The one thing, however, that we couldn't fit into our sausages was the Soju…
How would you describe the Seoul Sausage Company in three words?
YONG: Korean BBQ flavour explosion.
TED: Big Asian sausage.
CHRIS: Love in a bun.
What is it like to serve your sausages to massive line ups of people at festivals and events?
TED: A big motivating factor for us is the diversity of our customers. We knew that the people that already enjoy Korean BBQ would love it, but we are absolutely blown away by the response we've received. For those that have never tried Korean BBQ, it's definitely less intimidating when you're trying something that looks like a traditional hot dog. And these were the people that loved our sausages the most.
YONG: It's great. We get non-Koreans asking for more kimchi with their sausages. That usually puts a big smile on my face and I always do a double take. "Wait… did you ask for more kimchi?" Sure!