End Clothing: UNDERCOVER x Nike GYAKUSOU - Fraser Cooke Interview
This Saturday marks the release of the highly-anticipated third installment of the Nike GYAKUSOU x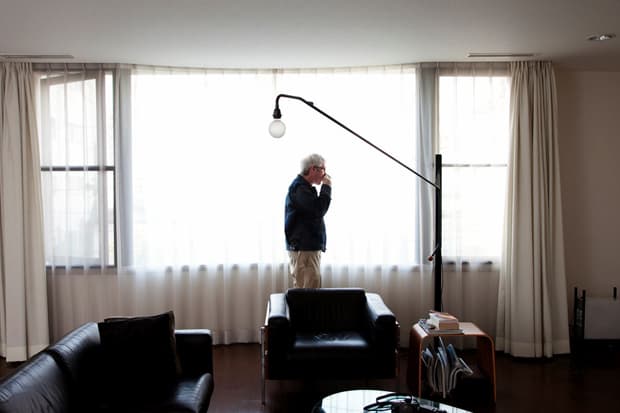 This Saturday marks the release of the highly-anticipated third installment of the Nike GYAKUSOU x UNDERCOVER collection. For the launch, End Clothing had an opportunity to sit down and talk with influential Nike creative, Fraser Cooke, to chat about the vision and authenticity that went into crafting the line. He, along with Jun Takahashi, are two of streetwear's most important figures. Read some of the choice excerpts below and head over to End Clothing to read the piece in its entirety.
First of all, what would you say is the vision behind the range?
The vision behind the range is Jun himself, he is a really avid runner – he did the Honolulu marathon at the end of last year, in a really good time – he just wanted to create a really stylish, performance running line with himself and his friends in mind. He knows there are people who want to look stylish in all aspects of their life but perhaps traditional running wear, although functional, doesn't always have that certain style.
Jun likes working with Nike, he knows we're right at the forefront of running and that we understand his unique insight into how the stuff should look aesthetically.
Functionally, Nike already had a lot of the bases covered, what did Jun bring to the project in terms of new ideas?
Functionally, Jun added some interesting detail. In the first season he used a sweat fabric on the cuff of the arm so you could wipe off sweat, that wassn't something we'd done before, although it was quite a simple idea. Another thing was key pockets; you can separate out your keys and coins because when you go running you will have some stuff with you. So this was where he was drawing from his own experiences, bringing ideas that weren't included in our product at the time. Our running team wouldn't normally look at things from that perspective. This shows it's definitely a true collaboration
Jun is quite a distinctive designer, very different. For example, the Undercover store in Japan is very different from any other, more of a conceptual space than a retail space. How did that transpose onto the collection?
He's an artist, I knew he'd gotten into running, and he was getting really into it, so I asked Jun, how do you feel about doing something for Nike? He actually said to me 'As long as it's not fashion, I'm up for it, because I already do that.' That was the conversation and that's how it started.
Did you work on the project personally, as you have done with past projects such as Boneyards, and if you did, what was it like working with Jun Takahashi?
My role within the GYAKUSOU collection doesn't have anything to do with the creative, that's what Jun does, with the running team. I work for [Nike] global, I try to take it international. This is a design for Japan first, in Japan, to be exported, my role is that I understand where it should be sold, how to market it, how to PR it. I'm one of the critics, making sure it can work all over the world, sort of like an air traffic controller, the middle man, close to Nike global but also close to Jun.
Boneyards, or something like that is not as complex in design, it's a much smaller group of people, a very simple collaboration. Jun's an old friend; but we're trying to do something more design orientated here. We also worked hard making sure communication was good as well.
Will the product continue, and if so, what is in the pipeline and in what areas would you like to see the range develop?
We plan to continue with the collection, but I don't know what next season is going to be about. It will just continue to be about running, how Jun expresses that will change depending on him. The ethos, the vision, is the same, it hasn't changed at all – we just want to carry on.
People will say 'Why are you making these?' If he did stuff that we didn't think relevant or appropriate, we'd let each other know, so we keep each other on track.
Photography: The Selby