Apple iOS 5
Although the company was recently dealt a tough blow, Apple carries on with Steve Jobs's brilliant,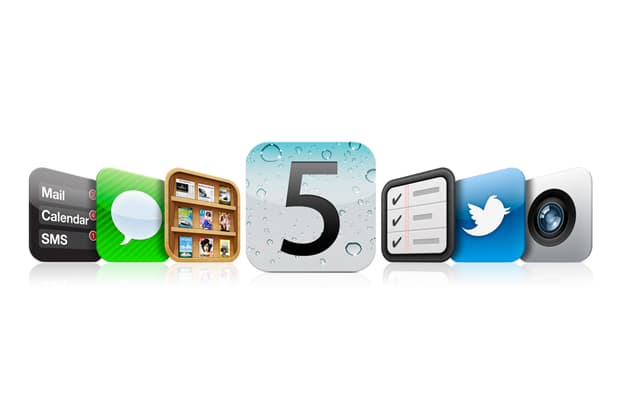 Although the company was recently dealt a tough blow, Apple carries on with Steve Jobs's brilliant, innovative vision. The latest news from Cupertino comes in the form of iOS 5. With its easy-to-use interface, amazing features and rock-solid stability, iOS is the foundation of the iPhone. And even as others try to catch up, the technologies and features built into iOS keep your device years ahead. Offered below are some of the key features in iOS 5, with further information available now through the official Apple website here.
Notification Center – You get all kinds of notifications on your iOS device: new email, texts, friend requests, and more. With Notification Center, you can keep track of them all in one convenient location. Just swipe down from the top of any screen to enter Notification Center. Choose which notifications you want to see. Even see a stock ticker and the current weather. New notifications appear briefly at the top of your screen, without interrupting what you're doing. And the Lock screen displays notifications so you can act on them with just a swipe. Notification Center is the best way to stay on top of your life's breaking news.
Newsstand – Read all about it. All in one place. iOS 5 organizes your magazine and newspaper app subscriptions in Newsstand: a folder that lets you access your favorite publications quickly and easily. There's also a new place on the App Store just for newspaper and magazine subscriptions. And you can get to it straight from Newsstand. New purchases go directly to your Newsstand folder. Then, as new issues become available, Newsstand automatically updates them in the background — complete with the latest covers. It's kind of like having the paper delivered to your front door. Only better.
Twitter – iOS 5 makes it even easier to tweet from your iPhone, iPad, or iPod touch. Sign in once in Settings, and suddenly you can tweet directly from Safari, Photos, Camera, YouTube, or Maps. Want to mention or @reply to a friend? Contacts applies your friends' Twitter usernames and profile pictures. So you can start typing a name and iOS 5 does the rest. You can even add a location to any tweet, no matter which app you're tweeting from.
Camera – Since your iPhone is always with you, it's often the best way to capture those unexpected moments. That's why you'll love the new camera features in iOS 5. You can open the Camera app right from the Lock screen. Use grid lines, pinch-to-zoom gestures, and single-tap focus and exposure locks to compose a picture on the fly. Then press the volume-up button to snap your photo in the nick of time. If you have Photo Stream enabled in iCloud, your photos automatically download to all your other devices.
Photos – Turn your snapshots into frame-worthy photos in just a few taps. Crop, rotate, enhance, and remove red-eye without leaving the Photos app. Even organize your photos in albums — right on your device. With iCloud, you can push new photos to all your iOS devices. So if you're taking photos on your iPhone, iCloud automatically sends copies to your iPad, where you can quickly touch them up before showing them off.
PC Free – With iOS 5, you no longer need a computer to own an iPad, iPhone, or iPod touch. Activate and set up your device wirelessly, right out of the box. Download free iOS software updates directly on your device. Do more with your apps — like editing your photos or adding new email folders — on your device, without the need for a Mac or PC. And back up and restore your device automatically using iCloud.