Alex Dymond: All the Little Things
The guy that swings a strong, silent bat is how I would best describe Alex Dymond. The designer and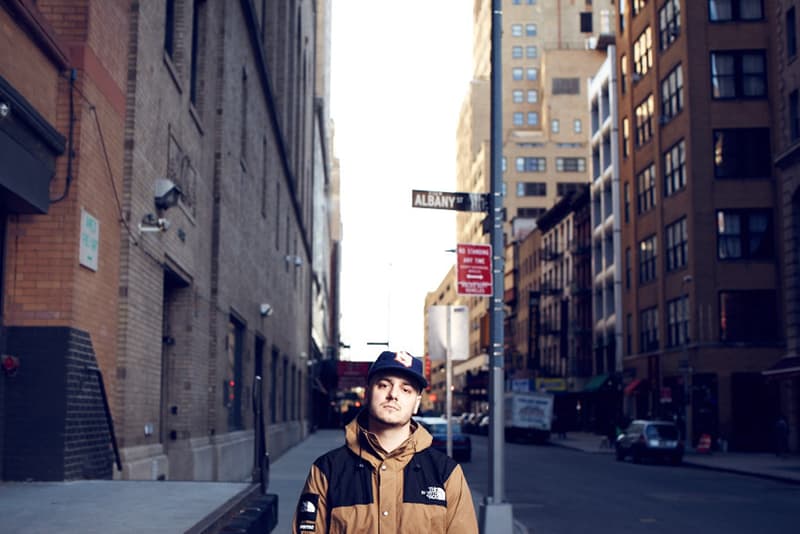 1 of 7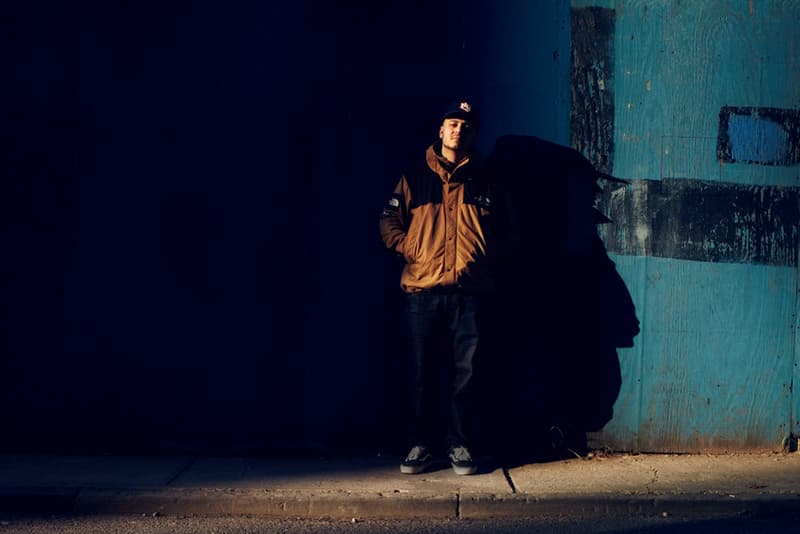 2 of 7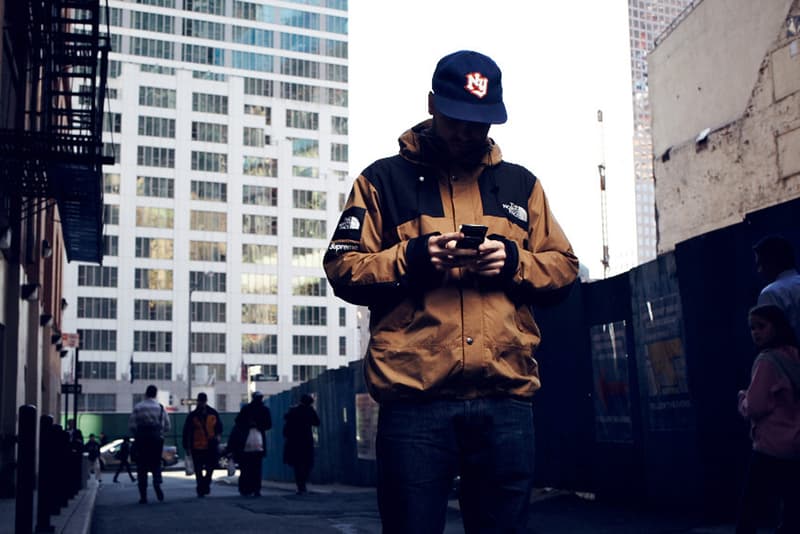 3 of 7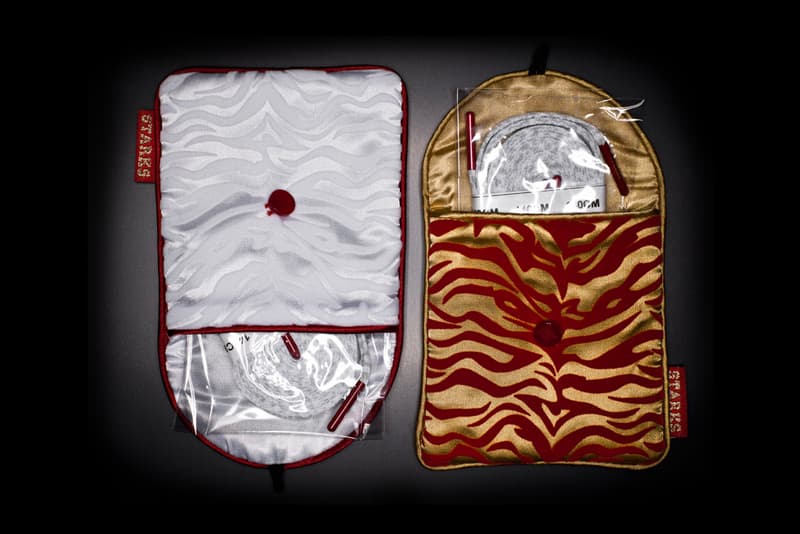 4 of 7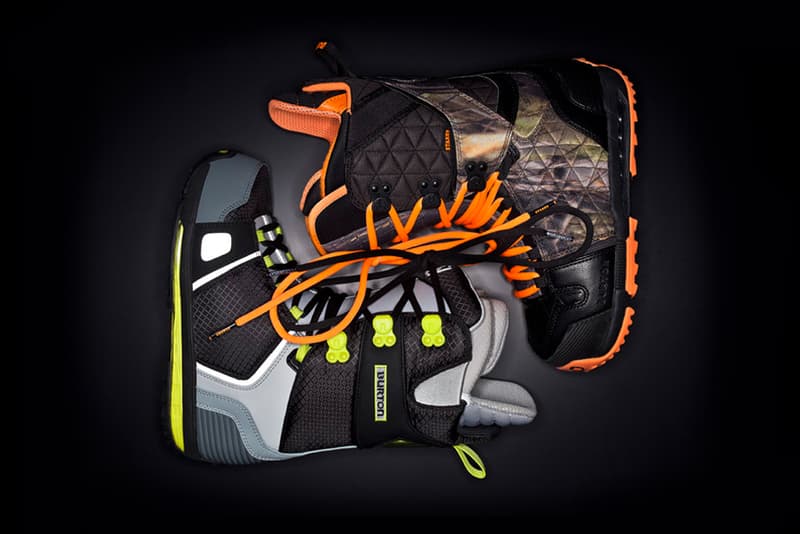 5 of 7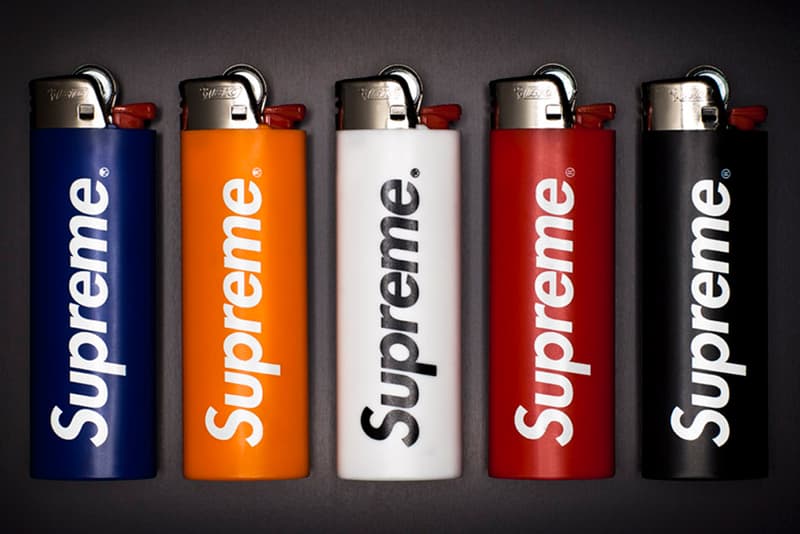 6 of 7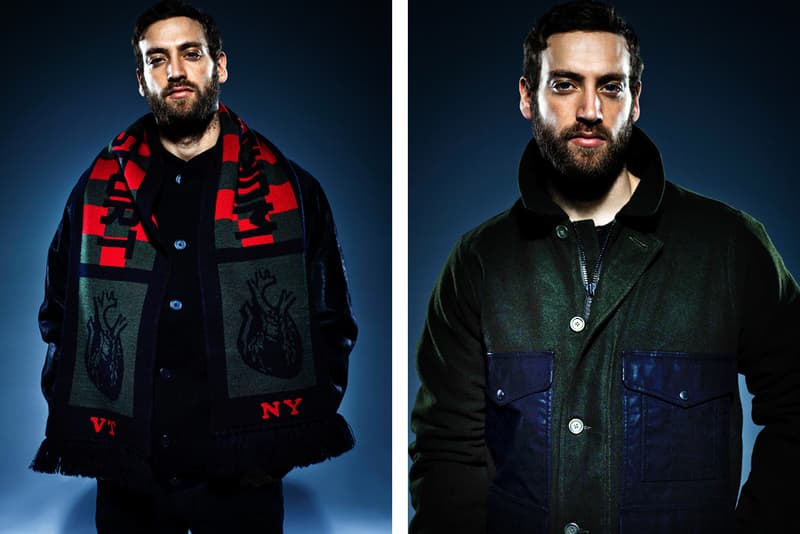 7 of 7
The guy that swings a strong, silent bat is how I would best describe Alex Dymond. The designer and cultural architect has been a prominent fixture among several of your favorite brands, yet his humble nature has all too often let the product do the talking. People like this usually garner the most respect. They are the ones that need not highlight their work through incessant social media chatter or by jumping to the front of the interview queue. As the founder of sneaker accessory brand Starks, a designer of a line for Burton and several years behind-the-scenes with Supreme under his belt, he knows a thing or two about what's going on through several facets of our culture. We got the rare opportunity to speak with the New York native as we discussed several topics ranging from his beginnings at Supreme, his love of New York and several design-related insights.
Hey what up Alex, how's it going? To kick things off could you offer a bit of background into what it is exactly you do?
Hi Eugene, I've been good. At the root, I'm a designer who continually seeks out work I can be passionate about and that I find progressive. I co-founded the footwear accessories label Starks and I'm also a buyer at Supreme New York.
How did you end up involved with Supreme?
A while back, I was working for Stash and Futura; I was fresh out of school and needed a job. Later, a good friend (and OG Supreme crew) Pooky had suggested me for a position that opened up. I interviewed with James [Jebbia, founder of Supreme], things worked out, and I have been with Supreme ever since. Thanks Pooky!
I'm under the assumption the respectability and visibility of Supreme has enabled you to link up with many interesting characters and personalities, as well as mold your perspective on various levels including design and inspiration?
I became interested with skateboarding, art and fashion at a young age in the late 80s. Thanks in part to my older brother Ara and my surroundings. My area of interest was only in the NY skate world and when Supreme opened, it was of course on my radar. Supreme was something I identified with back then and still do today on many levels. Working there for years has surely molded me and been an influence.
Given its visibility and popularity, I'm sure you've come across quite a few interesting individuals?
I have met tons of interesting people through Supreme, and just being in New York and where I grew up in general… I like to observe people and I find there is a language that exists without words, narrated through observation. I'm a sponge and have learned much even by watching customers there.
I can relate to you on this, there are a lot of unsaid methods of communication…
Yeah, there are many forms of communication for sure… I think part of it is the location in downtown Manhattan – Supreme is unique because it attracts people from all different walks of life. As a collective they all want to occupy and use up this small plot of land, be a part of it, leave their mark, or whatever the reason they moved here for be. Downtown Manhattan is a revolving door, so many people come and go, but the change is always constant so it's perfect grounds to learn from those in transit… Funny one, an older guy who used to hang out at the shop years ago was trying to snap on me when I first started at Supreme, telling me I wasn't really down, that I "played the sidelines." I remember laughing and thinking, well that's true. I do play the sidelines, watch and learn – it's something that has done quite well for me over the years. As Mark Twain said, "If we were supposed to talk more then listen we would have been given two mouths and one ear."
Moving on to your own gigs aside from Supreme, what was the reasoning behind launching Starks?
When I graduated from F.I.T I was really discouraged by the menswear program I had completed. The head of the program ran a dated and a vanity-based curriculum that was inadequate for the modern day of fashion. We weren't even taught Adobe Illustrator, which is one of the main things you need to know to work in the industry. We were mostly taught skills that are interesting and impressive such as pattern-making and tailoring, but they more or less take years to a lifetime to really master and was not of my interest at the age of eighteen or so.
So what made you continue onwards despite your contempt for the education you were paying for?
I stuck it out despite half of my class dropping out, due to such a rigorous and uninspiring program… I went on a job interview after graduating and when they found out I didn't know Illustrator; I was not qualified for the position. That was amazing to find out after everything I had been through with school.
So I went back to working retail, something I knew, since I had always worked in skate shops growing up. I needed some time to adjust and find a different route; I wanted to start my own creative outlet. Accessories were refreshing after my grueling introduction to menswear. Plus they are unique because they don't have any sort of particular demographic or season.
It certainty took a long time before anybody made the plunge in creating sneaker-centric accessories.
I remember learning that Ralph Lauren had started out with just neckties, this stuck with me as unique. I always thought it was a good angle to start small and different, not to bite off more than you can chew. I would have loved to do something like footwear, but with the funds, knowledge and resources my partner, Leo Gamboa and I had back then, it wouldn't have been a reality. I didn't want to do something predictable and overdone at the time like another T-shirt line. So I challenged myself with something as limiting and random as a shoelace. I learned it's not easy working with just 8mm of space.
Thanks to my partner Leo and his wife Amy Gamboa for everything over the years, and of course Gavin Motnyk who I work with on all creative projects.
I do see some design limitations when working with such a small platform for sure. But in regards to T-shirts, it still represents this universal medium that people from all parts of life seem to involve themselves in…
Yeah, I quickly realized why everyone did tees! Out of convenience. You learn about opening molds, production minimums for laces that are in the thousands per size and style, and how hard it is finding and dealing with international factories. It makes getting some tee blanks and screens done a walk in the park… Factories are used to getting huge orders of let's say something like a simple red lace. The stuff I was trying to do was mostly unheard of for them.
As it stands, that area of sneaker-related products is pretty sparse. Any insight as to why and how it works towards Starks' advantage?
I mean to a degree it was an asinine thing to do, however if I had done another T-shirt line like everyone else around me at the time, I would never had the chance to collaborate with all the great companies and artists I've worked with like Jacobs by Marc Jacobs, KAWS, Nike, Vans, Timberland, etc. I have a unique product that is difficult to produce, that most companies wouldn't bother to create on their own.
So have laces been an oversight for many for all these years, yet found a wear to angle it differently?
It was interesting to me just how overlooked laces were, especially since it's sort of the keystone of footwear. Sneakers, original produced for use as "athletic footwear" in the early 1900's have made so many advancements especially over the past fifty years or so, but such little attention paid to the laces. Laces to sneakers are the teeth to a face. They are a very important aspect of the footwear; imagine what a slip-on sneaker looks likes in contrast to one with laces.
I'm sure with all your time dealing with product on a consistent, seasonal basis you have seen lots of…
I mean there is a proper way to recycle or be "inspired," in more blunt terms, copy. I suppose as Picasso said, "Bad artist copy, good artist steal." However, you always need to keep integrity when appropriating work. I come from a rebellious punk period, that was defined by knock offs and flipping everything from luxury goods to candy bar logos. If you look at old skate ads and logos from the '90s, everything was a bite back then. However, it's how the reference is interpreted, and how it influences you and your design. If there is integrity to it, then you execute something fresh and new.
Moving on, outside of Starks, you've also been quite active with Burton including a previous Starks collaboration. What have you been working on with Burton?
What I designed for them, they dubbed Burton Heritage, inspired by the golden, underground years of snowboarding. In that era there was so much creativity in snowboarding. It was like skateboarding in the winter – even skate legends John Cardiel and Danny Way, were pro snowboarder for a while back then. It also happens to be a time when I was really into snowboarding. Riders back then for Burton like Jeff Brushie, Bryan Iguchi, and Terje Haakonsen had so much character and style were also an influence.
It has been a great experience. This past fall/winter was the first season it launched and made its debut, which was well-received. 2012 is now up on their site at www.burton.com and I'm almost done with 2013. I love working with Burton. They are a progressive company that has worked with many great artists and designers over the years including Hiroshi Fujiwara who did Idiom, and Hiroki Nakamura who went on to do visvim.
At the root of all your work is obviously design, but what fuels your design?
The goal is to try and remain progressive through concept, aesthetic and what's relevant to contemporary culture. The difficulty lies in juxtaposing it all in a way that will hopefully last beyond the present. I like to build on favorites from the past. I try to reinterpret something I view as a classic. I'm very nostalgic, which works well with fashion because you are often dealing with the past, but looking towards the future. The overlooked and minute details are important aspects of my design as well. I love attention to details.
Who are some of your favorite creatives in both the art and design world? How did they influence your current design language?
As common of an answer this will be, I would have to say Andy Warhol. It's cliché like saying Bob Marley is your favorite reggae musician, but no other creative force has lasted longer in my timeline of influences. One of my close childhood friends, Austin Fremont, happened to be Andy Warhol's goddaughter. Hanging out at her parent's place over the years, I remember the art in their home to always be so special. I was like Eli Cash from the Royal Tenenbaums going over their apartment; I loved being in such a unique environment (even Shawn Stussy lived in their building at the time). I would just stare at these paintings and think about them when I wasn't around, picturing them in my head.
Anyway, over the years that early introduction to Warhol's work had a lasting impact on me. I became obsessed with Warhol's work, much like I was with clothing, sneakers, music, skate/snowboarding and surfing at the time.
What's your philosophy on design then?
Design and a lot of art forms are normally about creating that emotional connection with your audience, like how Warhol's work did with me. The colors, content and execution, it was exactly what I was looking for at the time and has remained pretty timeless for me over so many years. I am rooted with OCD tendencies and a need for symmetry, and ever burdening and unachievable "perfection." Warhol's silkscreen, which took away having a human hand involved in the work and brought out the machine made aspect of flawless lines and images, was so amazing to me and formed a strong root for my own foundation. I feel his work and vision birthed a lot of what's been going on for decades now: with design, reality television, blogs, internet celebrity and especially the screen print T-shirt phenomenon.
Portrait Photography: Adam Krause
Product Photography: Henry Leutwyler