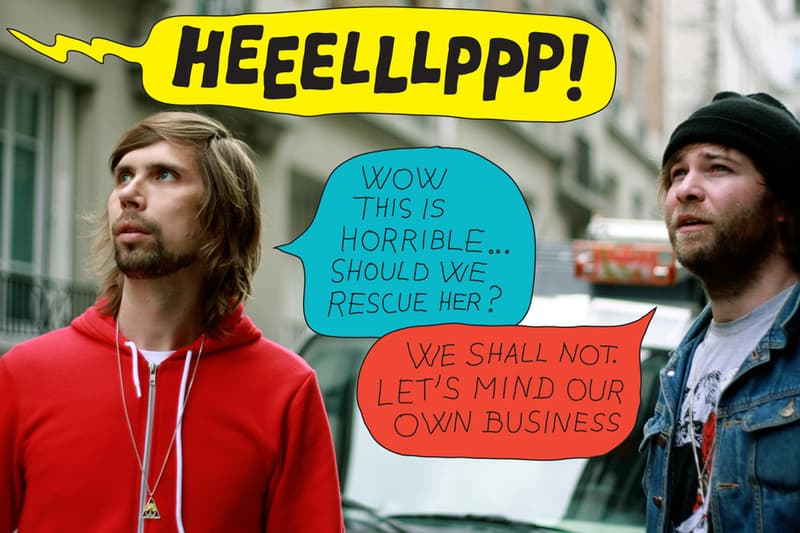 1 of 6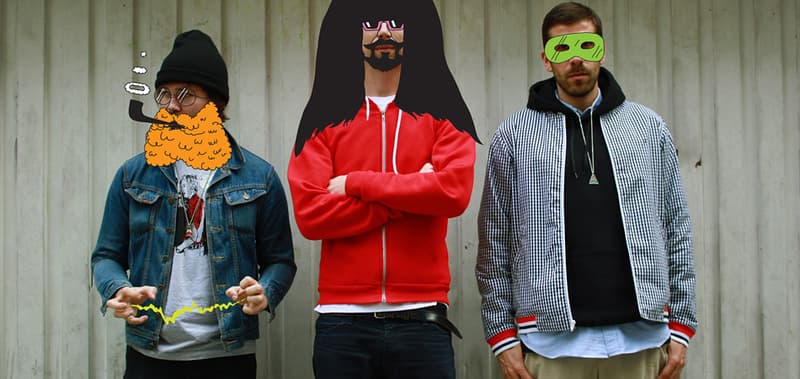 2 of 6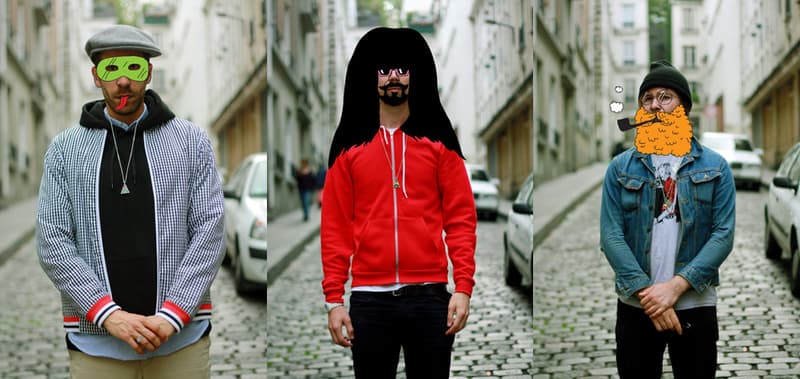 3 of 6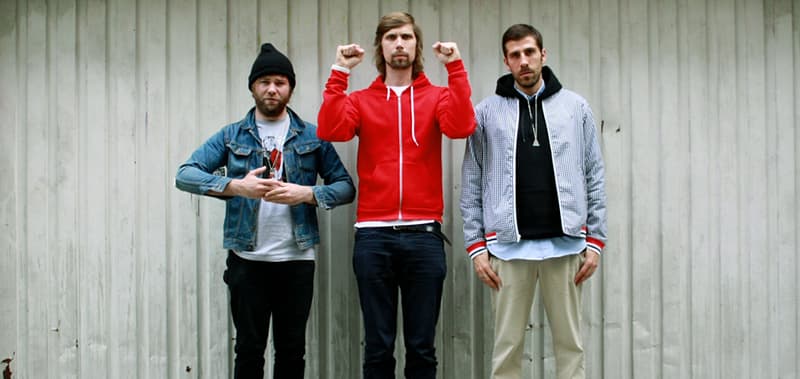 4 of 6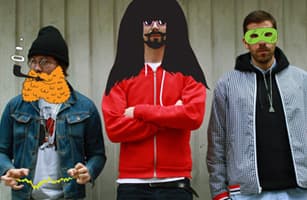 5 of 6

6 of 6
Pedro Winter, Michael Dupouy & So-Me: The Cool Cats
HYPEBEAST tracks down two integral members of The Cool Cats to chow down on some Whiskas and found out more about these busy cats!
---
Ed Banger Records has steadily grown a tremendous worldwide following since their inception in 2002. Aside from showcasing a distinct emergence in the electronic music scene, founder Pedro Winter aka Busy P has also found himself venturing into an endless array of music, art, and fashion projects as of late. His most recent cultural concoction has him paired with some of the industries most well-respected creatives and fellow Parisians, including the likes of So-Me, Fafi, DJ Mehdi, and La MJC founder Michael Dupouy, who most recently launched the 2008 edition of his book series, All Gone. I recently caught up with both Busy P and Michael to chat about various topics, including a more comprehensive look into the Cool Cats, what common philosophy they share with The AristoCats, and their unlikely meeting in an equally unlikely place.
Interview: L. Ruano
Photography: NBP
Artwork: So-Me


An Interview with Pedro Winter & Michael Dupouy
Who are the Cool Cats?
Pedro: This is the thing, anyone is a Cool Cat. Me and So-Me are the tag team behind this new mob, but we share lots of interest with a bunch of people from all around the world. So you're welcome to join the MVMT!
Michael: Like the AristoCats said, "Everybody wants to be a cat, because a cat's the only cat who knows where its at!"
With so many projects on your plates, how did the concept for the Cool Cats campaign come about?
Pedro: When I launched Ed Banger Records, I did it for fun and without any plans. The label is now 6 years old and it seems like we arrived at a good time, kids were looking for a new label with a different vision of music and a new business model. For Cool Cats, it's exactly the same, we don't plan, we do. I feel very lucky to be able to start this new project with my own money and be free. We have no pressure and we'll take the time we need to make Cool Cats a brand which is not just another brand. I've kept saying this since day one, Ed Banger Records is not only a label. I hope we manage to prove it.
Michael: When I was doing the Sold Out website with colette, Ed Banger Records products were always among the biggest hits. I was convinced that Pedro and So-Me could do something stronger, focusing and dedicating quality time to it. We talked about it and decided to team up and join forces, expertise and creativity.
What were your initial expectations for the site?
Pedro: Expectations? All I was asking was for the site to be online and work! If your talking about numbers, I had no idea, but I can tell you we were surprised, in a good way. We asked our good friend, Michael from La MJC, to be the adviser, he knows his business and got that extra thing that marketing nerds don't have, he is passionate. With him on board, I am confident, so I leave expectations to the bank people, me again, I do stuff.
Michael: I'm ambitious. I want Cool Cats to be on the cover of Time Magazine!
How did you guys meet?
Pedro: So-Me came up to me in a club, to sign his NY Yankees cap, so cute. Michael and I shared the same prison after the famous hooligan riot in 1975, when Paris Saint Germain lost the World Cup.
Michael: I just want to be precise by stating that Pedro was the one to pick up the soap.
The name Cool Cats, what does it mean to each of you?
Pedro: It's a name that So-Me used in 2007 when we toured the U.S with the Ed Banger crew. When journalists keep telling you, "You're the coolest label", or whatever.. it's funny at the beginning but quickly gets boring. Being the Cool Cats is a way of taking it less seriously, its a way of saying "OK, OK, we know we're cool, but don't worry, we don't bite!". Cool people are often assholes, you know? I prefer just to be a Cool Cat then.
How can I become a Cool Cat instead of just being Cool?
Pedro: Come on Luis, if you start like that it's not good! Don't ask, just be. Don't wait for us to tell you.
Michael: Eating Whiskas and drinking milk is also a good beginning.
Aside from your current roster, will there be any more additions to the Cool Cats lineup?
Pedro: I keep telling So-Me that we need more girls in the crew! But So-Me is shy. Luckily we have Fafi, and she's got some crazy hot friends.
How do you view the concept of blogging?
Pedro: It took us 15 years to prepare the blog, as you can see, everything was thought out and targeted to please the world. No, again, come on! We just opened the Blog section because we were thinking that we had to share our funny lives with people and it's another way to communicate with our friends all around the world. I read HYPEBEAST like I read my newspaper you know, I hope kids will read the Cool Cats Blog like they used to watch MTV news or something like that.
Michael: Thanks to Sarah from colette, we started blogging on honeyee and even if it was strange at the beginning, I have to admit that you become addicted very quickly. I'm not on Facebook, I never had a MySpace account, so for me, having my own blog is the best way to share moments, vibes, and experiences with friends and people you will probably never meet.
Any favorite sites? or sites that catch your attention?
Pedro: I really like Yahoo.com.
Michael: I think I add bookmarks to Safari everyday! I have so many favorite websites, I can't mention just a few. This week, the Cuchini caught my attention and I think I can't live without reading Le Parisien and L'equipe Online everyday.
With the site already implementing your personal blogs, what sort of plans do you have for the recently launched retail store?
Pedro: Again, we have a team of 300 people working on it since 2001. The plan is a revolution, no one did it before. We are pioneers! Internet campaigns, press ads, yes yes you read it here first! We are going to launch it ONLINE, via internet, the web!
Will further brands be added into the mix?
Pedro: Hell yes, we have a "friends" section open to the brands we like. Revolver and ERS are the first ones to be invited. Our house is open.
What are some of your personal favorite brands?
Pedro: Supreme is the master in this game. I respect them very much. They manage to make kids like us feel like part of something. There is no way to compare but I hope we'll federate a strong mob like that of Supreme's one day.
Michael: I think we share the same respect for Supreme. But I still think Polo Ralph Lauren inspired the whole streetwear scene from the beginning. Now, a lot of brands are turning more and more "casual-fashion", and for me the masters of this exercise are Comme des Garçons and Junya Watanabe.
Seeing as fashion and art go hand-in-hand, what are some of your favorite artists?
Pedro: Neckface, Jim Phillips, Warhol and Spike Jonze. Why? I don't know.
Michael: Barry McGee, Guy Bourdin, KAWS, William Eggleston, Aurel Schmidt, Todd James, The Alchemist, Phil Frost, Prince, Christopher Nolan, John Carpenter, Cam'ron, and Lionel Messi (Yes, he's an artist).
Speaking of brands/artists, how did the Nike Air Force 1 project come about?
Pedro: It's just came from the smoky mind of Julien Cahn from Nike. He was smart enough to approach us a couple of years ago, (before everybody did) and propose this funny project. I loved it and I'm happy that we Touchdowned! This adventure was such a success that we are now part of the Lance Armstrong campaign "Stages".
Much like the sneaker, do the ideas for the site involve a collaborative effort?
Pedro: It's all about it. Working as a team is the key. We are all different and it makes us move forward.
The store carries some interesting items, including a Feadz Happy Meal, who came up with that clever idea?
Pedro: So-Me is the mastermind. It was the sleeve of Feadz last 12". We should have done a real Happy Meal box and sell it at McDonalds with a CD! Ronald if you read this, call me!
Music definitely plays a huge role in your initiative, aside from music by Ed Banger what are some of your guys' favorite musical genres?
Pedro: I like all kind of music, I'm even into Reggae you know, so I think I'm what they call, "Open Minded". But more seriously, I have a big brother, and he taught me music. He made me discover Pink Floyd, Led Zep and Metallica. This, as a start in life, was a good way to discover more music. Run DMC and Dinosaur Jr were my teenage highlights. Then of course, early 90's, the electronic scene invaded my brain.
Michael: I'm the black sheep. I listen to Rap music only.
What can we expect from the Cool Cats for 2009?
Pedro: Lots of HYPEBEAST topics and some funny collaborations. Or maybe the super party to celebrate the end of Cool Cats, I should think about that too. Will you come?
Michael: Many collaborations with brands we like. Exclusive So-Me artworks. Pop-up store openings all around the world.
Any closing words?
Pedro: Close that door now! or Go to bed!
Michael: Miaou, Miaou! Watch out dogs, the cats are taking over!
- The Cool Cats Website
- Ed Banger Records Website
- La MJC Website