Crazy Pig x Chapel of Dawn Rings
Crazy Pig based out of London is well known for its hand crafted silver jewelry. They have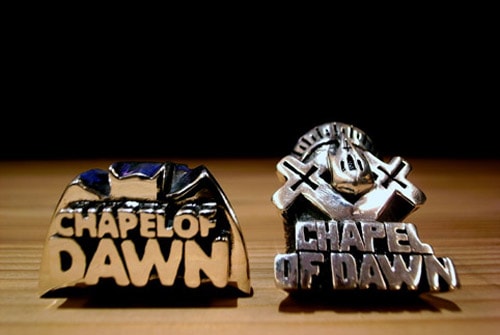 Crazy Pig based out of London is well known for its hand crafted silver jewelry. They have recently teamed up with Juno Mak's brand, Chapel of Dawn, for some custom Chapel of Dawn silver rings. These will be produced in limited quantities but the release dates has not been established.
And for those who are interested, the SiLLY THiNG Production & Animation Team has produced a pretty amazing music video for Juno's new single featuring Softhard "Lam Man Lung". Check it out after the jump.
Source: Juno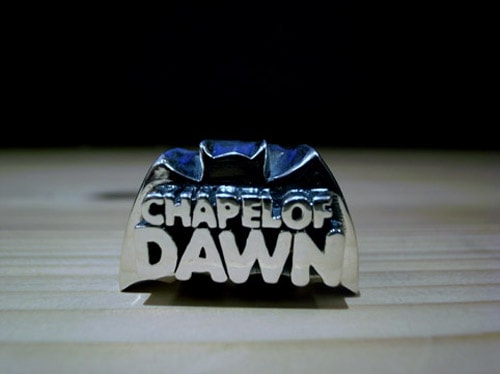 What to Read Next
Its extremely detailed build features 6,167 pieces and 15 minifigures.
---
"Multiple" Middle-Earth films are on the horizon.
---
The One Ring, Gandalf and a map of Middle Earth come to the world of 'Magic.'
---
The second season is currently in production in the U.K.
---
Celebrating Hip-Hop's colorful history, the adidas Originals store in Berkeley held an event
---
What do you get when you mix an open bar, Kid Cudi and a surprise guest by the Louis Vuitton
---
Supra's non-skate orientated NS collection has recently been previewed by the skate brand.
---
As part of Medicom Toy Life Entertainment's lifestyle initiative, the traditionally known
---
As Parisian boutique colette undergoes major renovations, a small temporary pop-up shop has
---
Referencing one of pop-cultures most iconic super villains, The Vader Project recruits the
---
Few cultural documenters can hold a candle to legendary photographer Ricky Powell. Commonly
---
Monsieur T.'s skateboard inspirations has led to this upcoming collaboration with world famous
---
Fresh off an update of their hats for the 2008 summer season, low and behold HUF's series of
---
Among the few boutiques out there that cater explicitly to the hat-wearing crowd, Hall of Fame
---
More ▾