Nike+ Human Race
On August 31st, Nike is hosting the Nike+ Human Race, the world's largest one-day running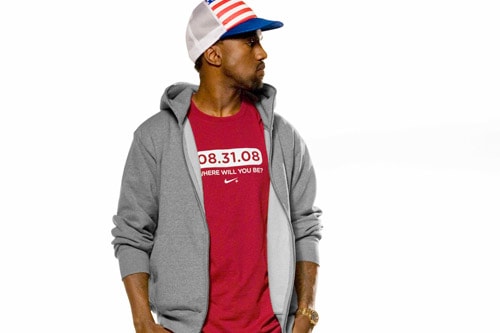 On August 31st, Nike is hosting the Nike+ Human Race, the world's largest one-day running event, to celebrate the power of sport and music and to give back to society. The race is being held in 25 cities around the world starting in Taipei and ending in Los Angeles. For all the lucky participants in L.A., Kanye West is set to perform in the post race concert as part of the grand finale performance.
"I'm hitting the stage in Los Angeles for the Nike+ Human Race, Nike's dopest 10k run ever. This race is bringing together hundreds of thousands of people from all over the world to run and listen to some great music while serving a higher cause, and I'm excited to perform in L.A. as part of the grand finale," said West.
Other great artists and musicians are also joining the cause in other cities such as Moby in London, All-American Rejects in New York, Fall Out Boy in Chicago, Kelly Rowland in Paris, The Pinker Tones in Madrid, Turkish pop sensation Kenan Dogulu in Istanbul, the Fantastic Four in Munich, Beijing-based singing duo Yu Quan in Shanghai, and American rock band Boys Like Girls in Singapore.
All the people will be running for a worthy cause and support Nike+ Human Race's charitable partners including the Lance Armstrong Foundation, the WWF, and the UN Refugee agency's ninemillion.org campaign. Together, Nike and the runners will raise at least $3 million USD for its charities, including $1 million from Nike itself. For more information, visit nikeplus.com.