Mishka 2007 Holiday Collection
Since its inception, much of Mishka's success was derived from their off-base designs which inevitably filled a big void in the market. While many brands share similar inspirations, the inspirations of Mishka to create their very own look and feel ultimately created a large following. Continually pushing the envelope comes their 2007 Holiday Collection. Some of the pieces here include the Whorde shirt, Alexei Raw Black Selvage denim, M.U.S.C.L.E. hoodie and Gristle windbreaker. Two New Era Fitted Caps are also part of the Holiday drop. An official list of stores stocking Mishka can be seen here. If you're in the New York area, check out the Mishka Pop-Up Shop. The Mishka Pop-Up Shop 218 Bedford Avenue (entrance on N. 5 th) Williamsburg, Brooklyn. Open daily from noon to 8 PM. Image: HYPEBEAST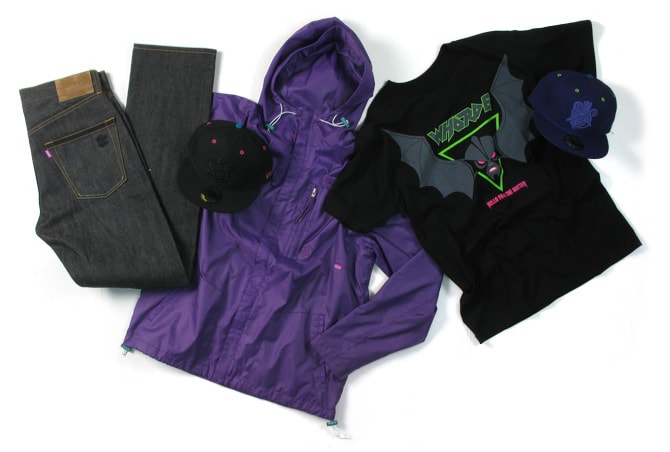 Since its inception, much of Mishka's success was derived from their off-base designs which inevitably filled a big void in the market. While many brands share similar inspirations, the inspirations of Mishka to create their very own look and feel ultimately created a large following. Continually pushing the envelope comes their 2007 Holiday Collection. Some of the pieces here include the Whorde shirt, Alexei Raw Black Selvage denim, M.U.S.C.L.E. hoodie and Gristle windbreaker. Two New Era Fitted Caps are also part of the Holiday drop. An official list of stores stocking Mishka can be seen here. If you're in the New York area, check out the Mishka Pop-Up Shop.
The Mishka Pop-Up Shop
218 Bedford Avenue (entrance on N. 5 th)
Williamsburg, Brooklyn.
Open daily from noon to 8 PM.
Image: HYPEBEAST