Samsung Rolls Out $20k USD Outdoor Terrace TV
The 85-inch TV is supposedly built to withstand the sun's rays.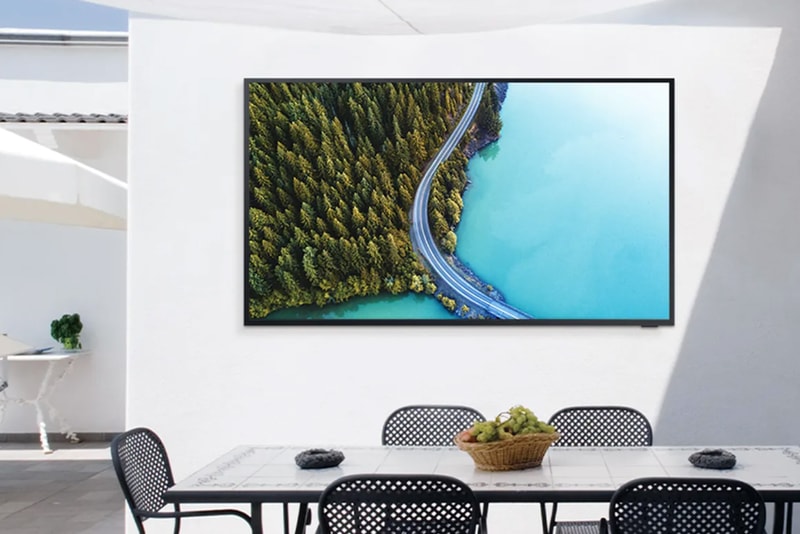 Samsung has created an outdoor TV built to actually withstand the sun. The company launched an outdoor terrace TV line in 2020 and has been gradually adding to it over the years, but has now surpassed expectations with one of its most ambitious outdoor units to date.
The Terrace Full Sun features an 85-inch (2,159 mm) Neo QLED screen. As opposed to the standard OLED, a QLED (Quantum Dot LED) comes with an extra layer of crystals between the LED lights and the viewing screen, helping to saturate color and increase brightness. In this case, Samsung opted for QLED because it's likely viewers will be screening their shows and movies in the sun.
While TVs – even ones designed for the outdoors – generally tend to suffer in the sun, Samsung lauds the Terrace Full Sun as a particularly durable unit. The company says the TV offers "Direct Sun Protection" and can withstand 700 watts of sunlight and a temperature of 104°F (40°C) for six hours. This means that for especially hot or sunny areas, the TV can't stay outside full-time and will have to be kept in a cool, shady spot when not in use.
Aside from its ability to take in the sun for a few hours at a time, Samsung boasts that the TV has an IP56 rating, making it durable against both water and dust. The TV wasn't described as necessarily being waterproof, so it should still be kept away from the pool to avoid damage.
Available now on Samsung's website, the Terrace Full Sun doesn't come cheap, with a price tag of $20,000 USD.
In other tech news, Snapchat launched an immersive generative AI feature, Dreams.