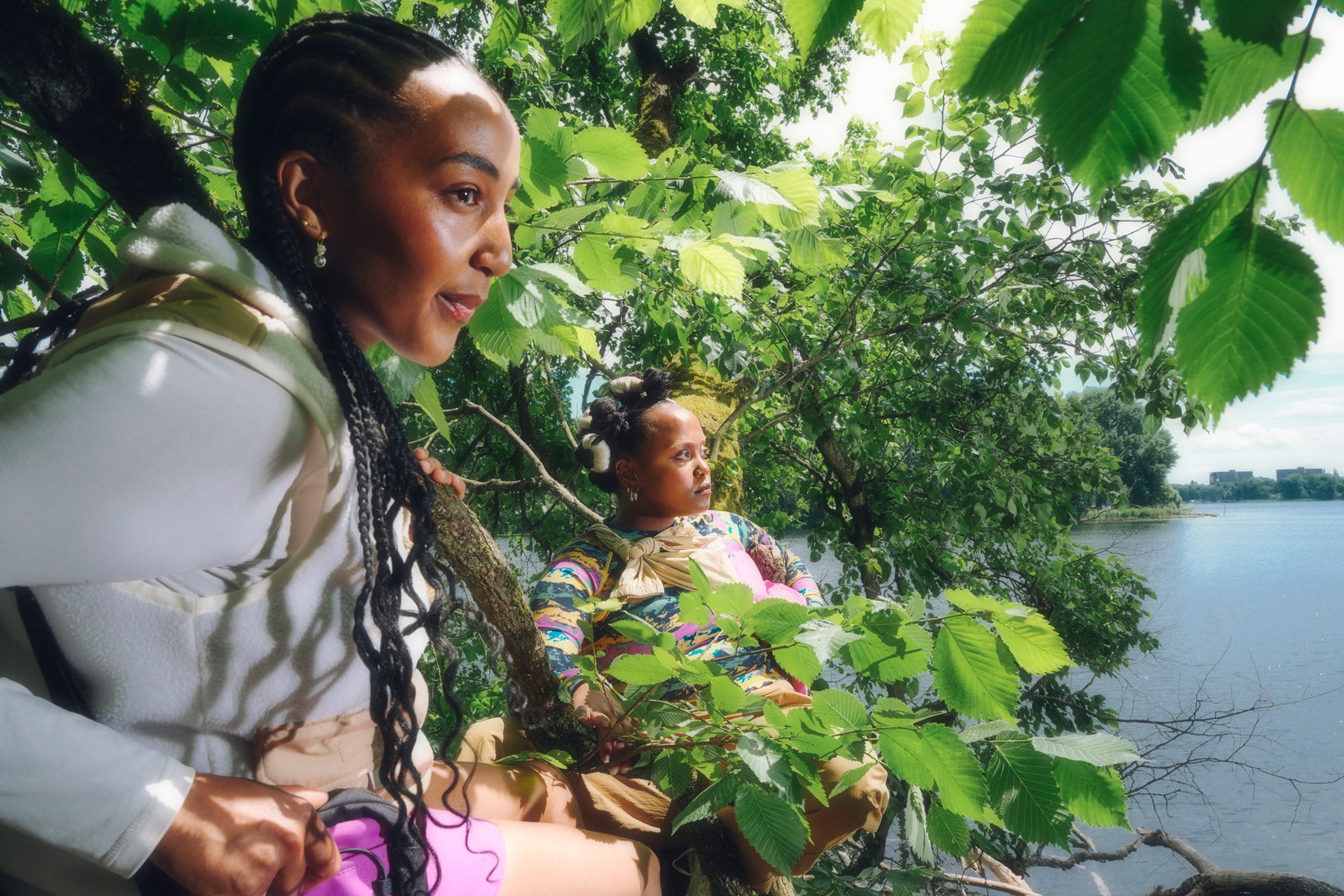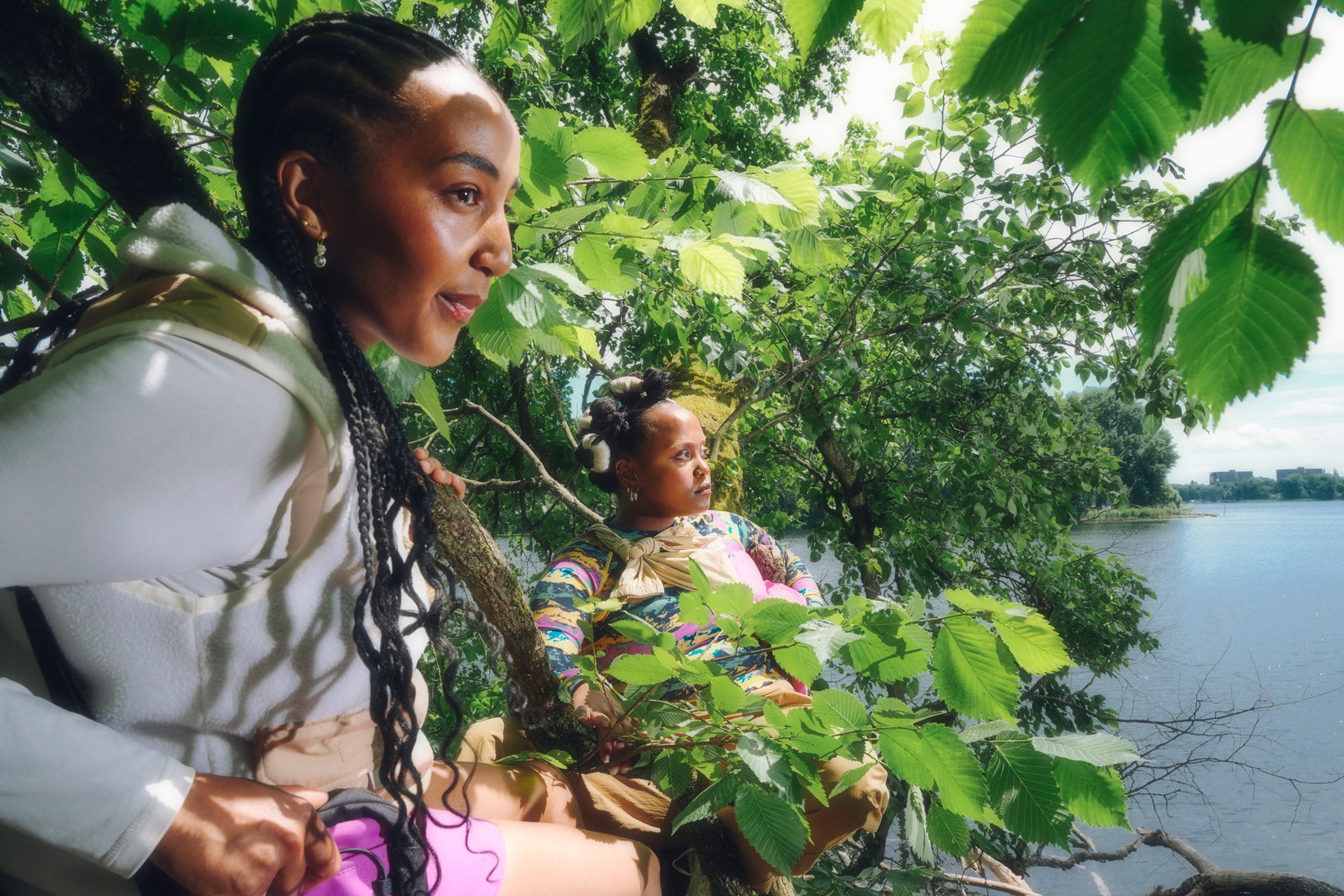 How Black Canary 030 is Reclaiming Nature, One Trail at a Time
Read their beginners guide to navigating the outdoors in the final installment of "Summer Exploration."
Presented by The North Face
If you find yourself wandering across the natural landscapes bordering Berlin in the height of summer – whether it's a forest, hill or lakeside – then the chances of coming across the outdoors collective Black Canary 030 are more than likely. Heading out every few weeks, the growing group of black FLINTA explorers can often be spotted singing and chatting on an easy-going hike. Their care-free attitude is what makes the collective so approachable for the newbie hiker, curious nature-lover or simply those looking to escape the city.
Sharing the experience of exploring the outdoors with others was precisely the impetus behind founder Tsellot Melesse starting Black Canary 030. Following the homebound lockdowns of COVID-19, the film director was inspired by new hiking communities – of which she notes were "fuelled by the rise of gorpcore" – and the ways they were opening up the space for a new and more diverse generation of explorers. In a bid to create something similar for Berlin's POC community, Black Canary 030 was born and Melesse hasn't looked back since.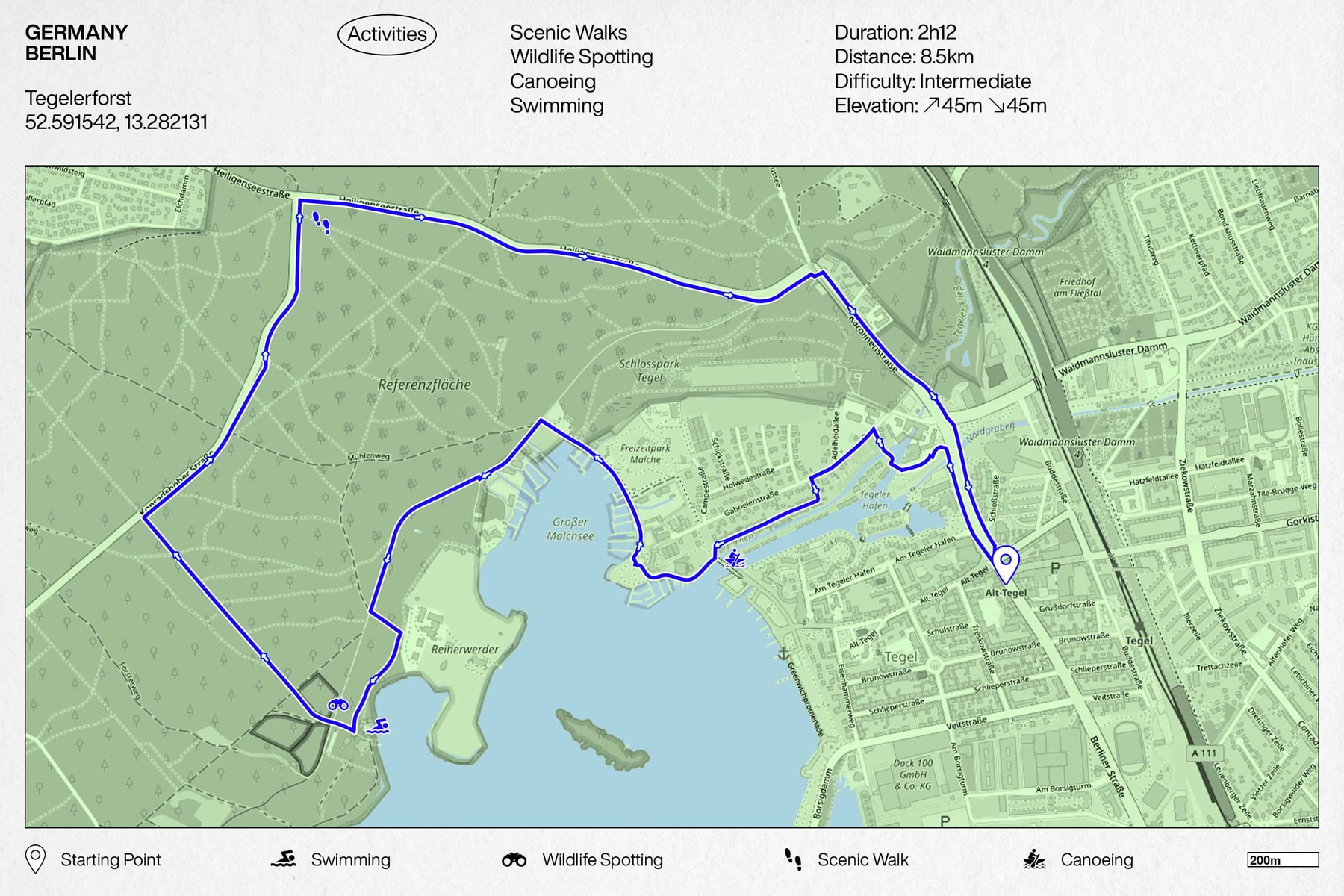 In the new "Summer Exploration" series produced by Hypebeast, The North Face follows the adventures of the German collective as well as three others across Europe, documenting their inspiring missions through their favorite expeditions. For the final installment, Black Canary 030 shares a look into their trip through Tegelerforst, a nature reserve just west of Berlin which offers explorers the chance to canoe, swim, hike and even berry pick. For Melesse, it's this perfect mix that "makes for a whole day of unmatched adventure."
Selecting the right location for their hikes is perhaps the most important factor when Melesse plans a trip. With a group made up solely of black women and non-binary people, she shares how safe spaces determine the success and empowering nature of any given hike. "The reason I love Tegelerforst is because it's really accessible and in a liberal area of Berlin, if you don't feel safe enough to do something by yourself, take a friend," she advises. As well as safe spaces, the founder likes to hunt for areas that have striking views and pockets of beauty. "A lot of people in our group are expats, so some of them didn't even know that Germany has an amazing coastline or mountains. I like to take them to these new places."
With a short but loose plan of the day ahead, the collective set off into the nature reserve dressed in their typical choice of bright yet functional garments, each styled in their own way. "You wouldn't think that this is an outdoors club because people wear their full face of makeup and braids done. We just do whatever feels right." It's this 'look good, feel good' approach that guides their exploration.
Leading the collective through the wilderness, Melesse shares, "We begin by becoming aware of our surroundings, by observing, inhaling and taking it in. We have to respect nature." Like herself, a number of the Black Canary 030 members have high-pressure jobs in the creative industry and often take to nature as a pause from their everyday life. "It's about the benefits that the outdoors has to offer. The way it makes you feel, boosting your mental health and using what you've learnt in the stressful situations that life throws at you"
What's more, Melesse says, "For many, this is the starting point to their journey of self-discovery. The starting point of new friendships and community but also the start for entering the outdoor space." She understands that most POC have little to no experience of being within nature, due to its white-washed representation and poor accessibility, and understands her responsibility in making the entire group feel comfortable yet educated. "The community is about trying something together for the first time and actually focusing on black joy" she reflects.
After the thrills and excitement of the day, the collective finds a quiet spot to regroup. "Sometimes we will hike up a hill, sit down and tell stories or even learn how to braid our hair," says Melesse, laughing. Although there is more work to be done on reclaiming the space for her community, she feels proud of making what felt like a foreign space more familiar to her members. Melesse concludes, "It's nothing to be scared of because it's part of you. You just have to really connect with it again and there's no wrong way to embrace nature."
Discover the Tegelerforst natural reserve with Black Canary 030 in the campaign above.
To shop The North Face's "Summer Exploration" collection, head to its website now.