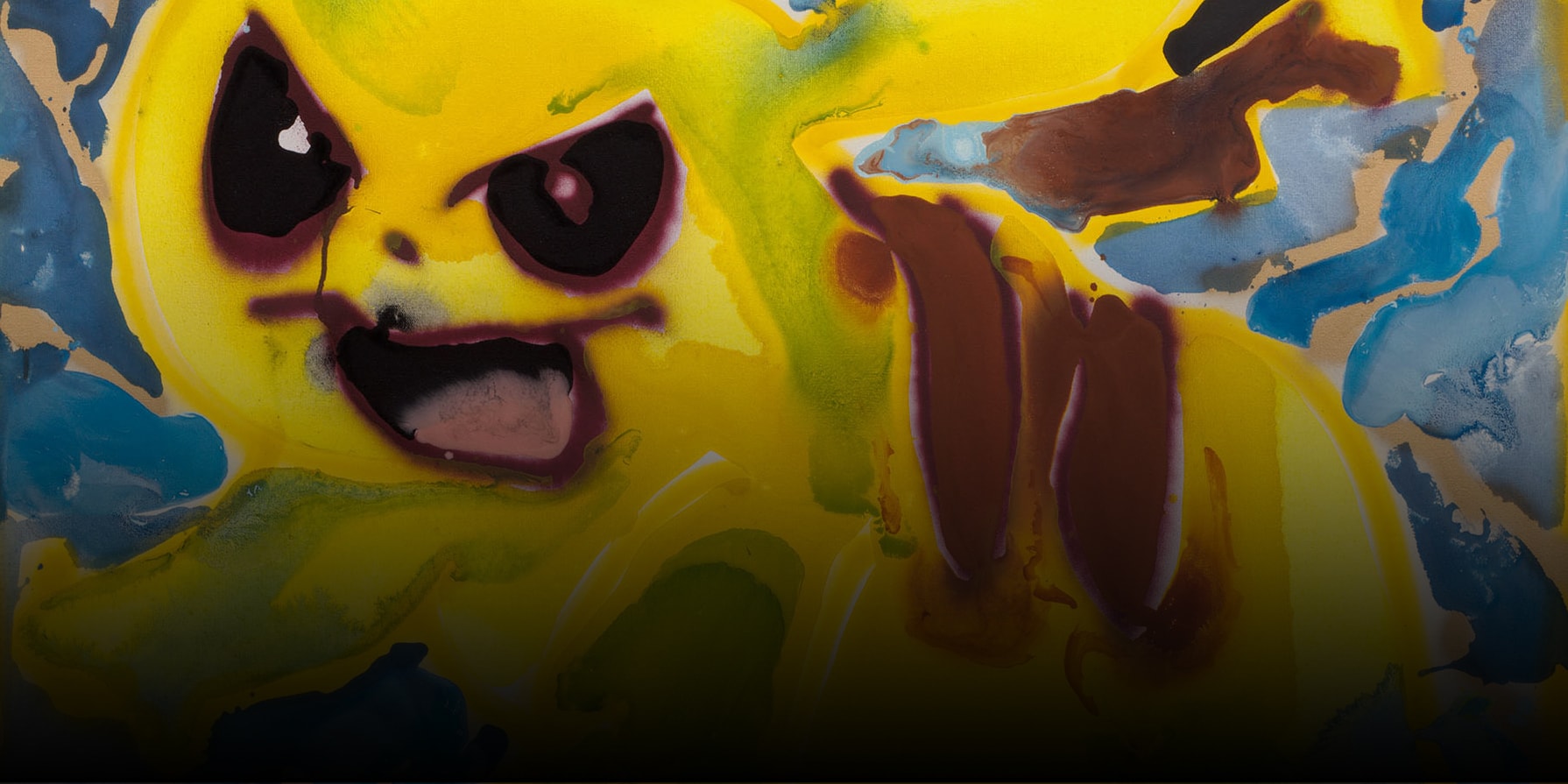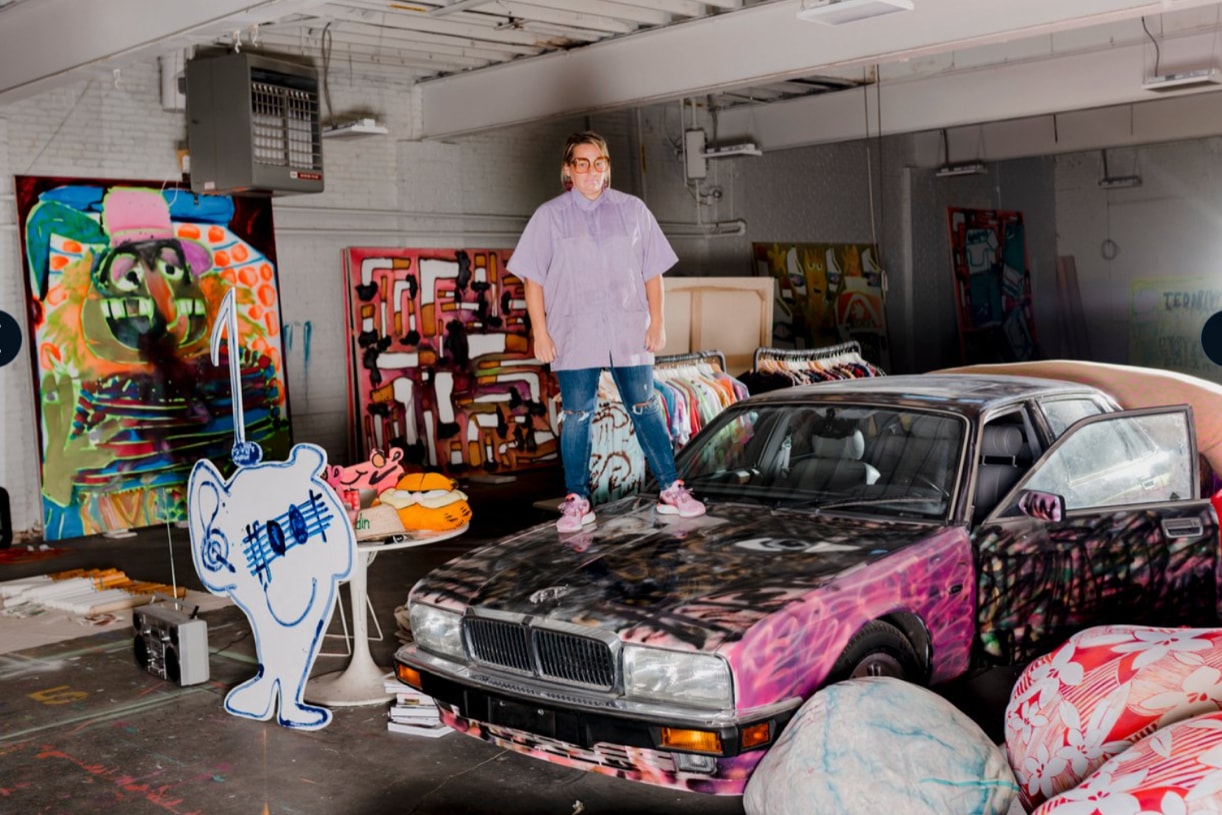 Hypeart Visits: Katherine Bernhardt
The iconic American artist who blends vibrant colors and pop culture references with bold strokes.
Katherine Bernhardt, the renowned American painter, has captivated both critics and artists with her dynamic and expressive paintings. Her artistic journey has taken her from depicting fashion models to exploring textile-based abstractions and, most recently, delving into patterned pop imagery.
Bernhardt's insatiable visual appetite has solidified her reputation as one of the most vibrant and energetic painters of our time. Her early works featured supermodels sourced from fashion magazines, instantly catching the attention of art enthusiasts. As the years passed, she transitioned to creating pattern paintings that encompass a wide range of everyday objects. Tacos, coffee makers, toilet paper, cigarettes, iconic characters like E.T., Garfield, Darth Vader, and the Pink Panther find themselves combined in unexpected ways, all within expansive fields of exuberant color. Bernhardt fearlessly explores her various obsessions, giving each subject thorough examination before moving on to the next. She embraces the essence of painting, allowing herself the freedom to depict whatever she desires, employing canvases that lack illusions, perspective or atmospheric effects. Through her blunt yet poetic approach, each painting feels like a complete thought, engaging viewers with her riotous stream of consciousness.
Bernhardt's artwork is a visual chronicle of her own life experiences and the broader cultural landscape. She effortlessly synthesizes a wide range of visual material, from childhood sticker books to chance encounters with everyday objects during her travels. Her influences span across art history, drawing inspiration from the likes of Henri Matisse and the Pattern and Decoration movement, as well as contemporary artists such as Peter Doig and Chris Ofili. Bernhardt's unique voice in painting has earned her the admiration of fellow artists, establishing her as an artist's artist.
Her vibrant palette ranges from restrained tones to vivid Day-Glo colors. Bernhardt paints her canvases face up on the floor of her studio, employing techniques such as spray paint, thinned-out acrylic puddles, and utilitarian brushwork to highlight the distinct qualities of her chosen motifs. Her process is improvisational and free, allowing for moments of chance and serendipity, while also emphasizing the equal relationship between the artist and the materials she works with.
Currently, David Zwirner Gallery in Hong Kong presents a solo exhibition of Katherine Bernhardt's new paintings. Running until August 5, the show, titled "Dummy doll jealous eyes ditto pikachu beefy mimikyu rough play Galarian rapid dash libra horn HP 270 Vmax full art," showcases Bernhardt's playful interpretation of characters from the immensely popular Pokémon franchise. This exhibition marks her debut solo presentation in Hong Kong and her second collaboration with David Zwirner.
In lieu of her latest show, we connected with Katherine Bernhardt to spotlight her in our ongoing 'Hypeart Visits' series where we discussed the playfulness in her work, significant chapters in her prolific career and why she's often been described as a "painter's painter." Read our exclusive interview below.
1 of 3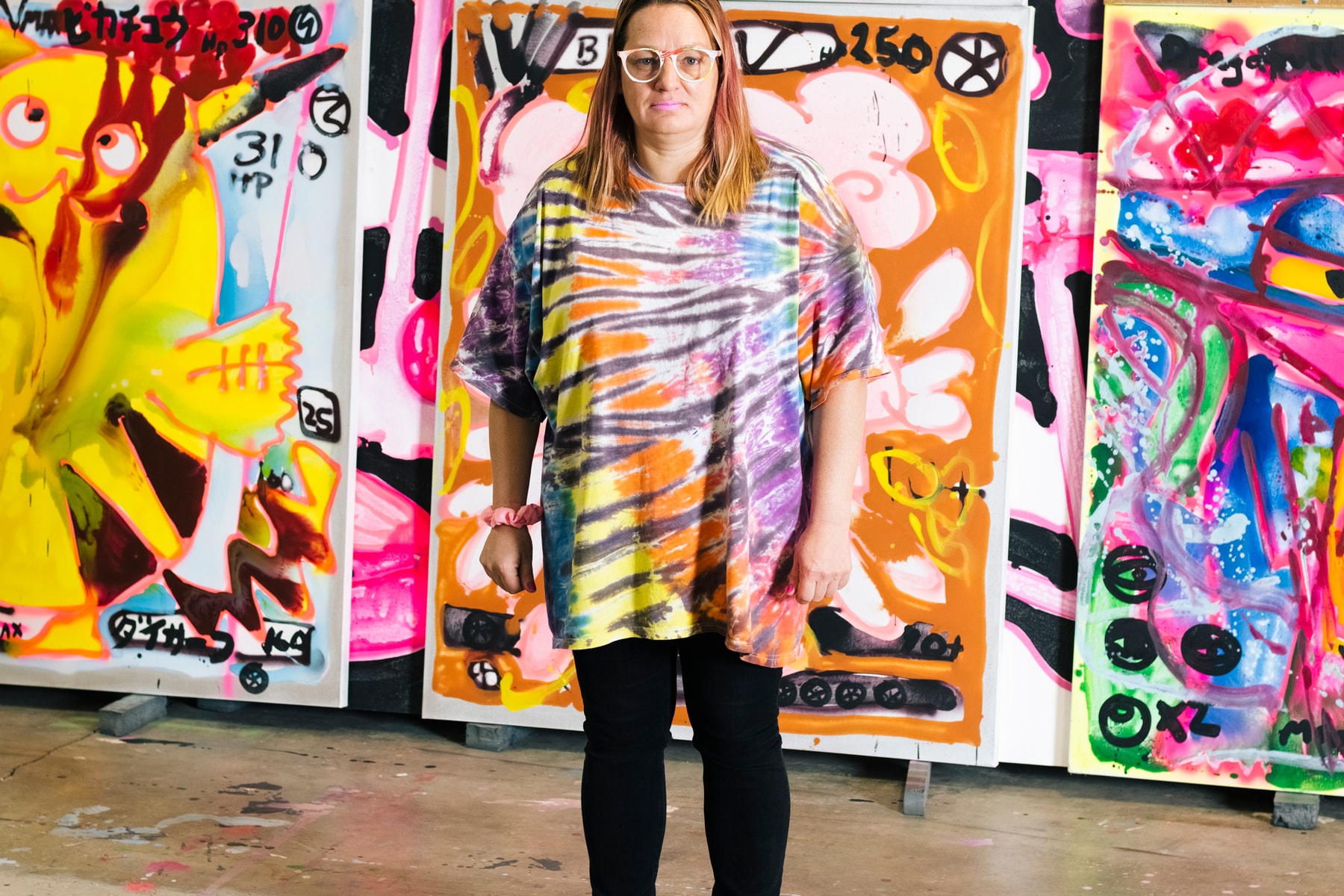 2 of 3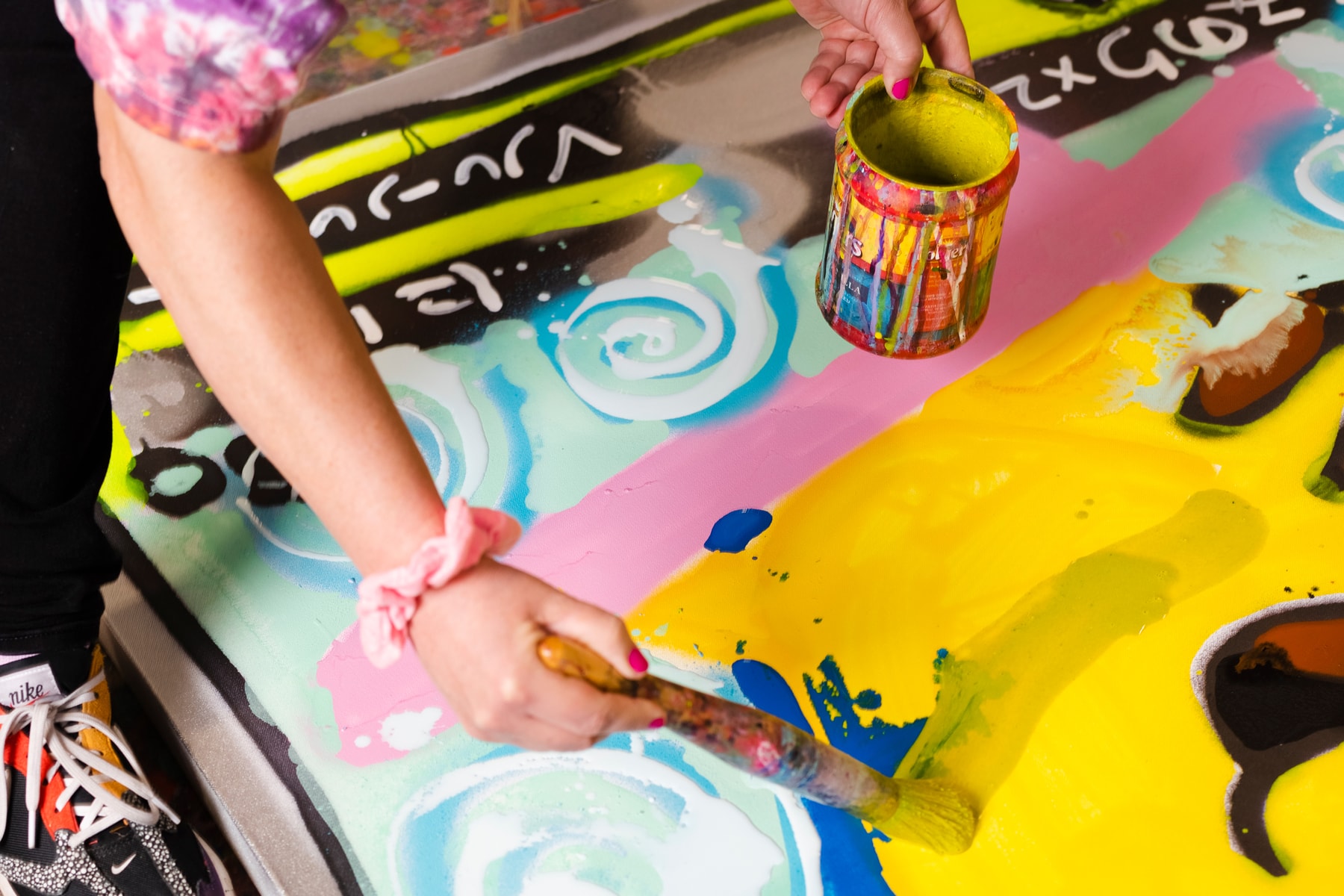 3 of 3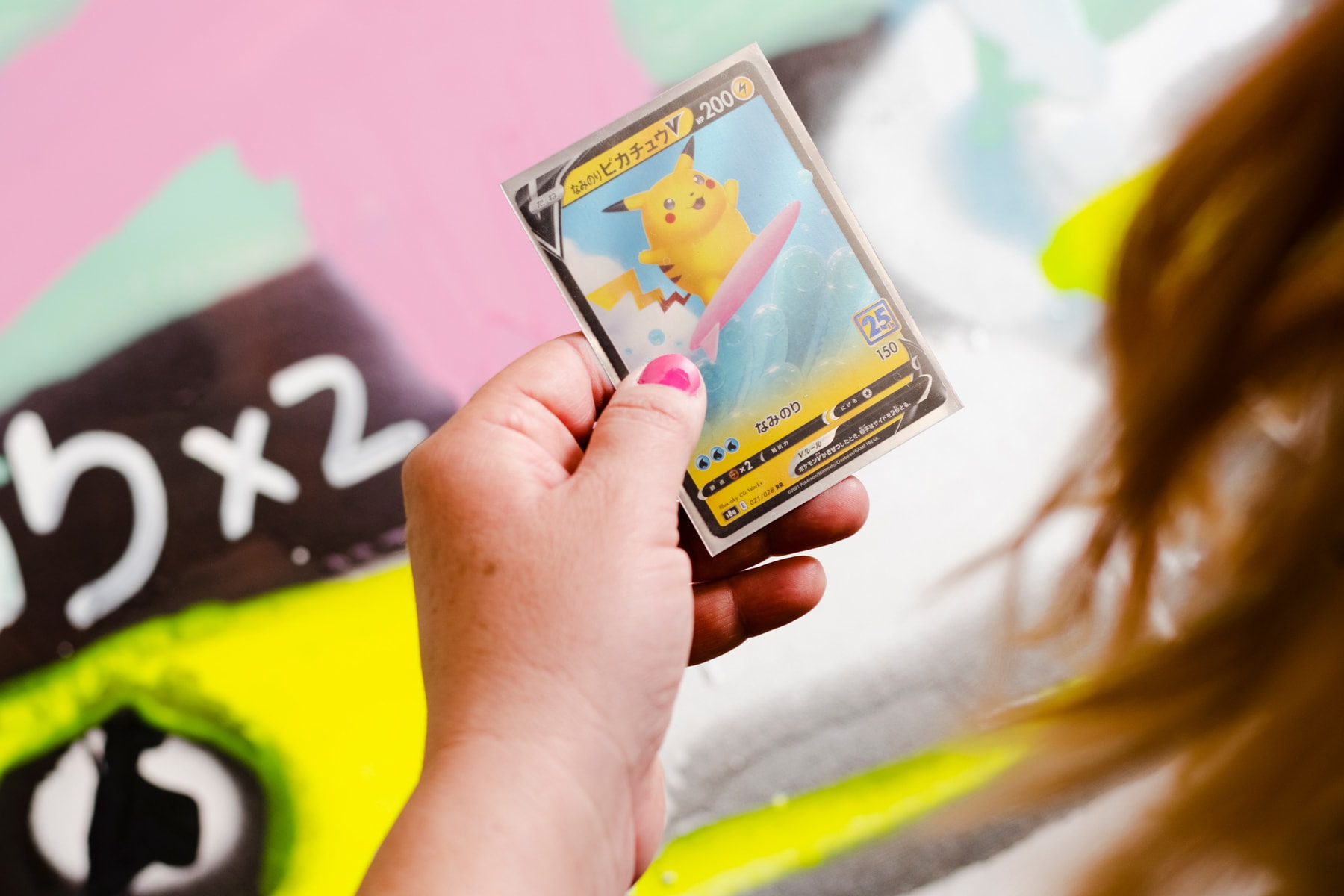 "I am attracted to consumer culture based on its shapes and colors mostly."
What inspired you to become an artist, and how did you get started in your career?
I started young by making art as a child at Craft Alliance in the Loop, by painting in my childhood bedroom, by taking Saturday morning art classes at the Saint Louis Art Museum, by looking at art while travelling around the country and abroad with my family and by being raised in an aesthetically and materially interesting home environment.  Later on I attended the School of the Art Institute of Chicago for my BFA and then the School of Visual Arts in NYC for my MFA.  One of my teachers in New York, Michael St. John, organized an internship for me at TEAM gallery.  As an artist I also sent slides to TEAM for them to review for a potential upcoming show, and they liked my work and were interested in showing it.  So I had a show as soon as I finished the program at SVA.  That is how my career began. 
How would you describe your artistic style, and what themes or subjects do you typically explore in your work?
I am an artist so I react to things and make things. It's my job to paint and focus on colors and forms, not to make commentary. I am attracted to consumer culture based on its shapes and colors mostly.
Your use of vibrant colors and bold patterns is a hallmark of your work. What draws you to these aesthetic elements, and how do you approach color and composition in your pieces?
I grew up in a beautiful home from the 1920s, and the house and the whole neighborhood is listed on the National Register of Historic Places. My mom also painted the kitchen walls in a bright shade of turquoise so I was brought up to enjoy color, to live with color, and not to fear color.  Growing up around interesting collections of objects and colors and in an amazing space influenced me deeply.
Every color recalls a stream of feelings and associations for every individual person based on our own individual life levels; so color is something that goes way beyond generic color theories that affect our moods and feelings.  I tend to like pink, and shades of pinks and lavenders are some of my favorite colors.  I painted the back of my new house in a couple of different shades of pink, I wear a lot of pink t-shirts, I planted a lot of cherry blossoms in my backyard that are currently pink, I always wear the same shade of matte pink lipstick, I am drawn to the Pink Panther probably because of its pinkness, and I like to paint the Pokémon Ditto because Ditto is a pink slob who morphs into different pink shapes.  Pink is a warm and fun color for me.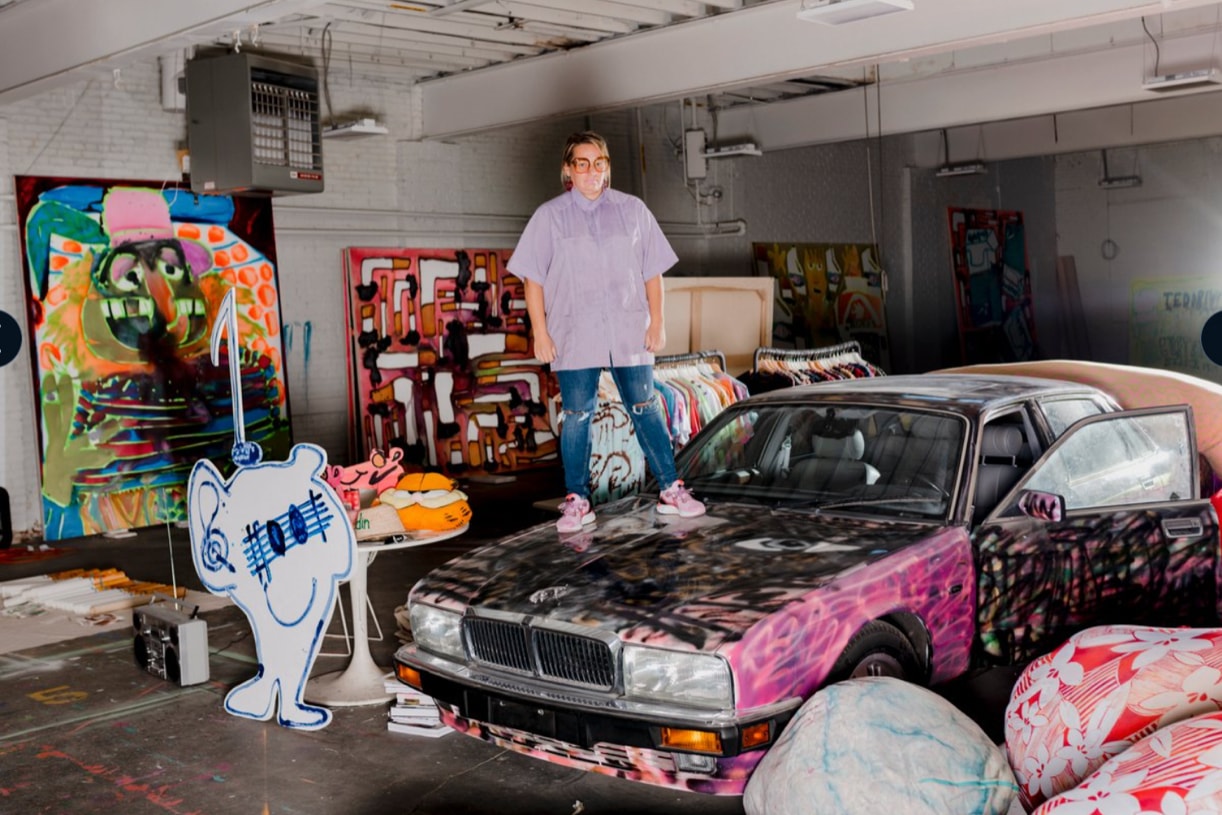 "Art isn't about balance; and none of my work is serious."
Many of your pieces have a sense of playfulness and humor to them. How important is humor in your work, and how do you balance it with more serious or contemplative elements?
Art isn't about balance; and none of my work is serious.
Your work has been described as both contemporary and timeless. How do you balance these two elements in your pieces, and what do you hope viewers take away from your work?
I've never thought of my work as both contemporary and timeless. All work comes out of a particular time and place.  I don't consciously try to balance anything in my work.  I do hope that viewers take away a few things from my work: an enjoyment of color—or even a love of color; the idea that colors are extremely interesting in and of themselves; a love of painting; an idea that painting doesn't have to be a serious thing to do: a painting can be fun!
Your work has been exhibited in galleries and museums around the world. What has been your most memorable experience as an artist, and what have been some of the challenges you have faced in your career?
So far my most memorable experience as an artist was when David Zwirner pulled up to my front door in St. Louis, arriving for a visit at my childhood home.  Regarding challenges, there's lots to say, and in a way, everything and nothing has been a challenge.  And at the beginning of my career, my life was filled with more challenges.  But then as time passed and as I kept making work and kept having shows, things became much better.  It's been awesome working with them, and I've also been lucky to have good assistants along the way.  Speaking about art itself though, on a daily basis there are challenges that I face, which are the same challenges that all artists face: an ongoing and never-ending exciting quest to find the right subject matter plus as a painter there's a continual pursuit of the ideal shades of certain colors and forms. 
1 of 5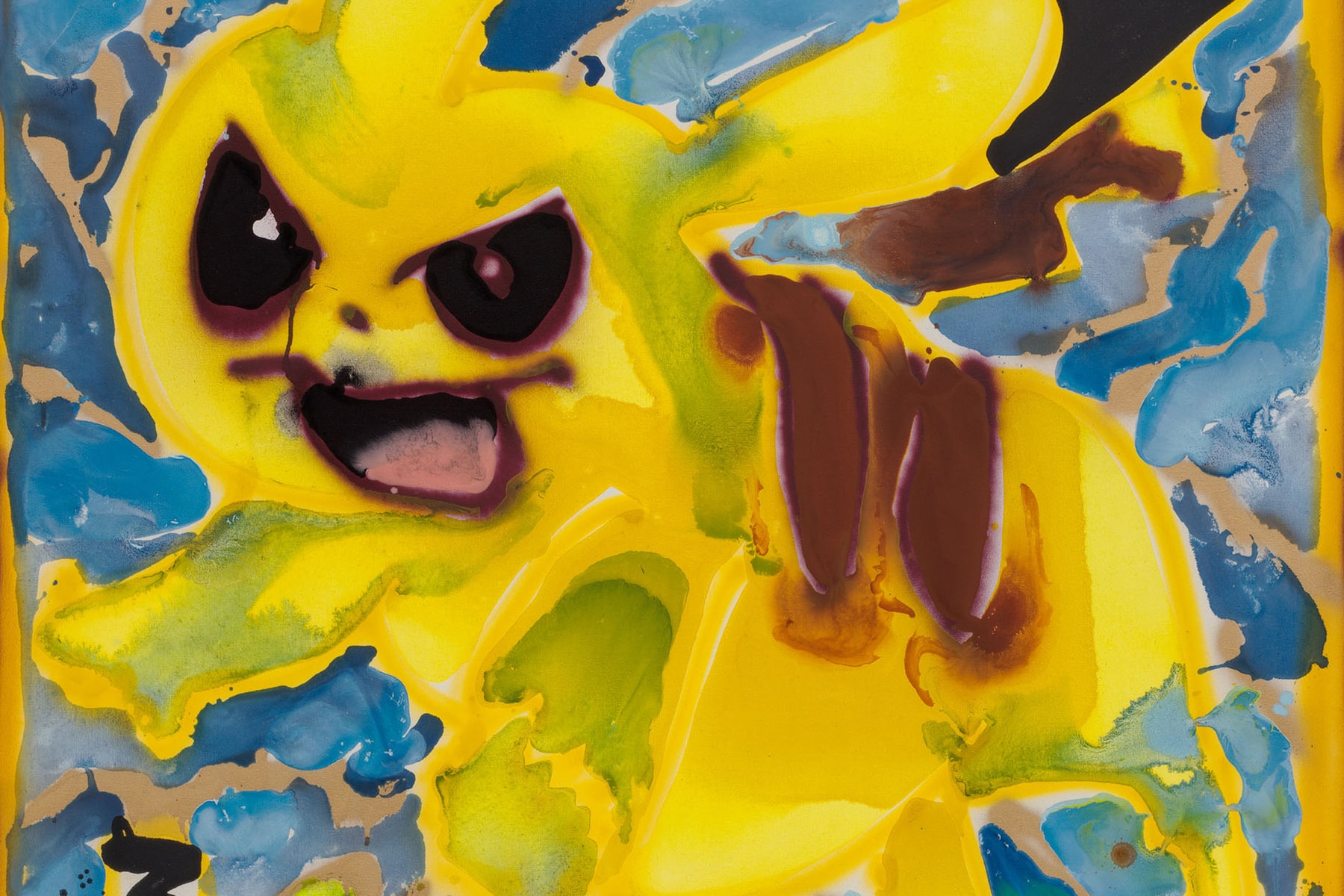 2 of 5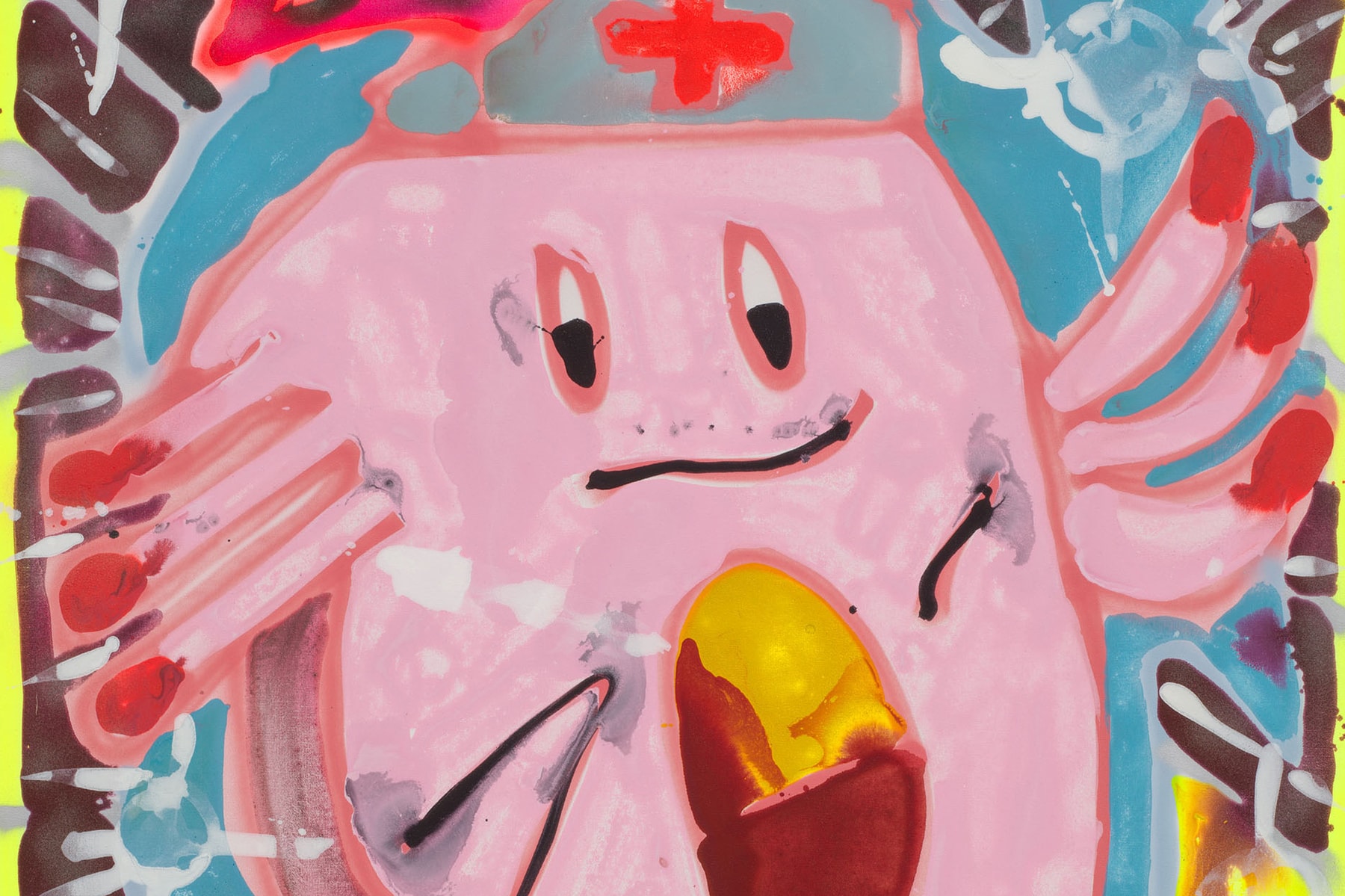 3 of 5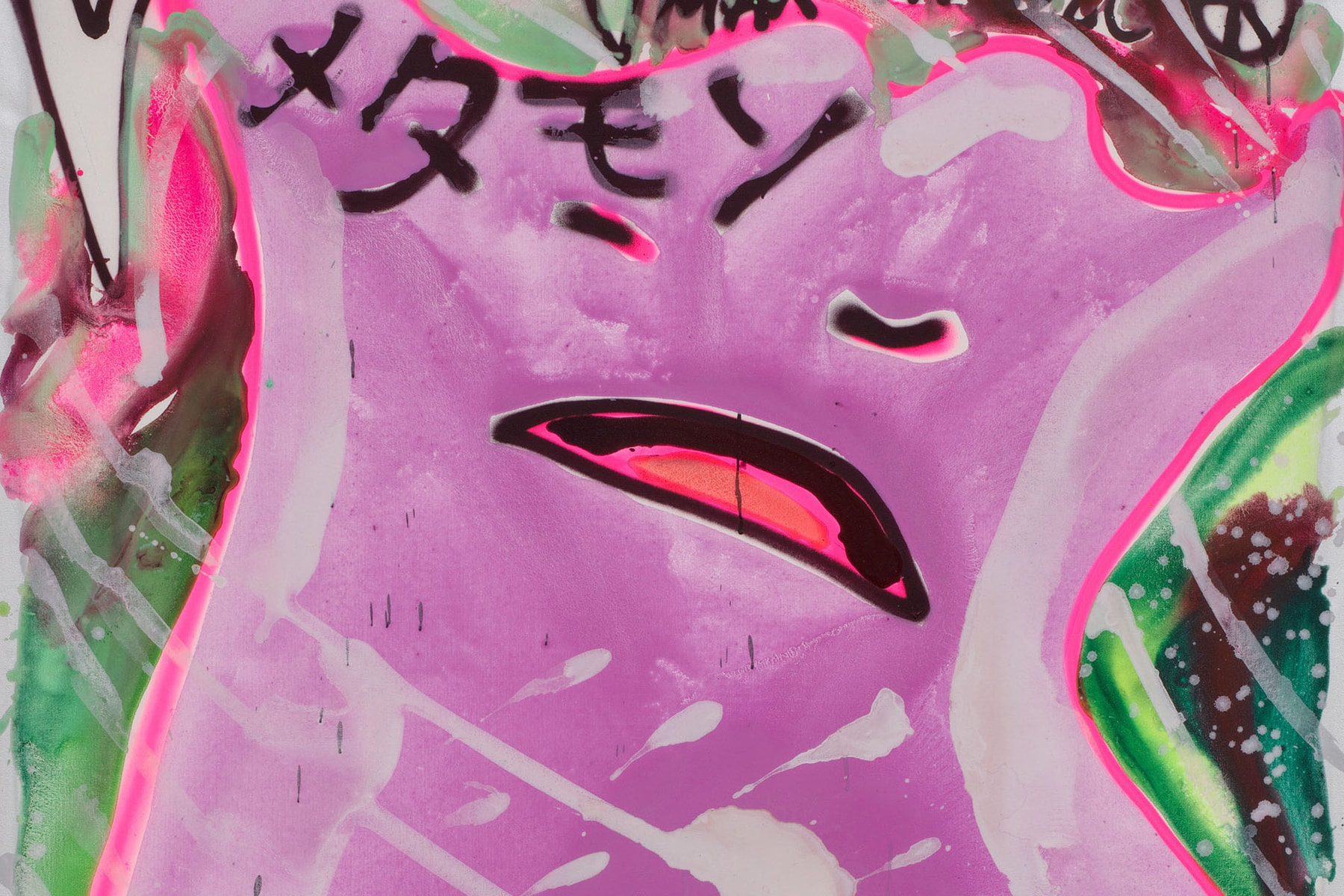 4 of 5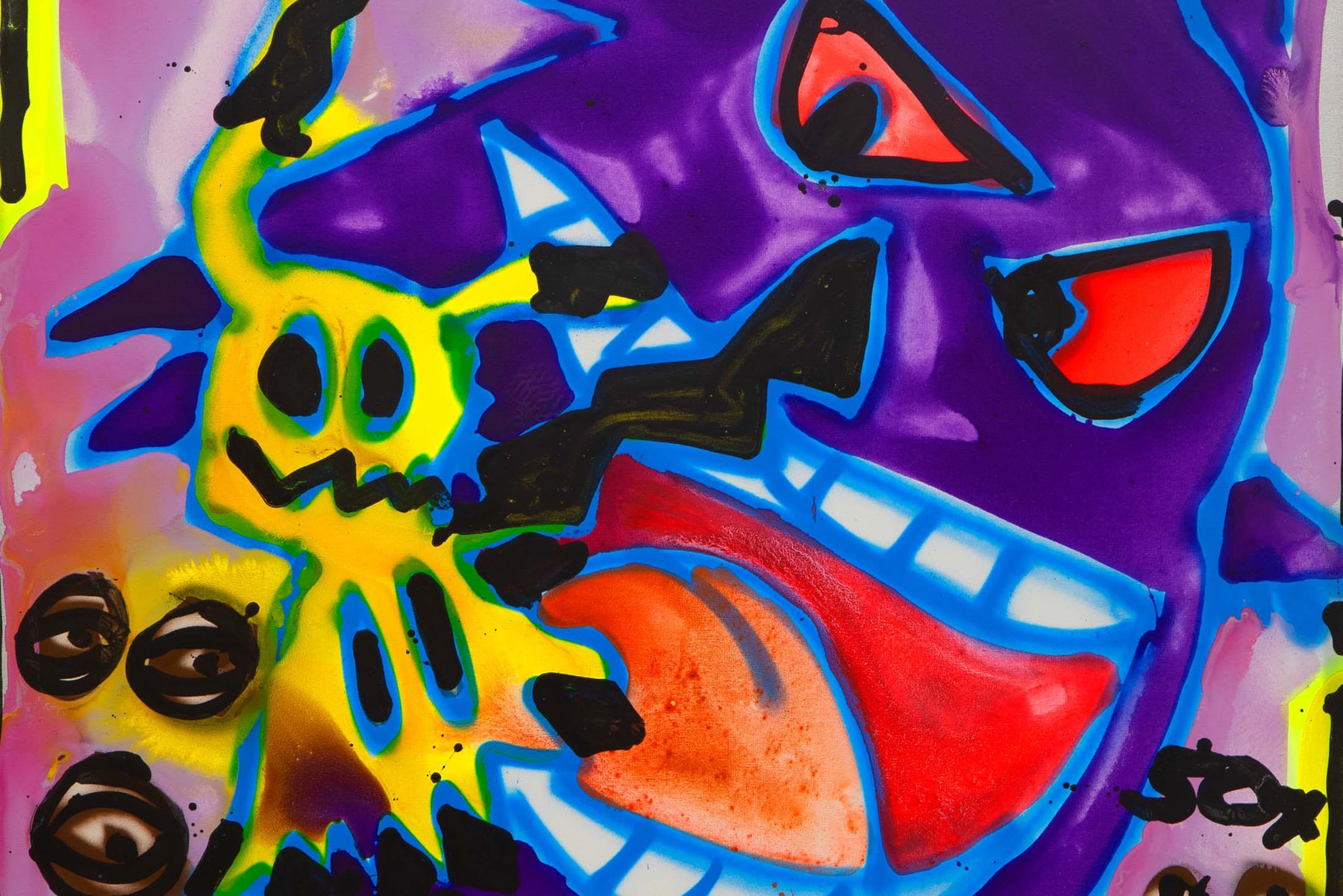 5 of 5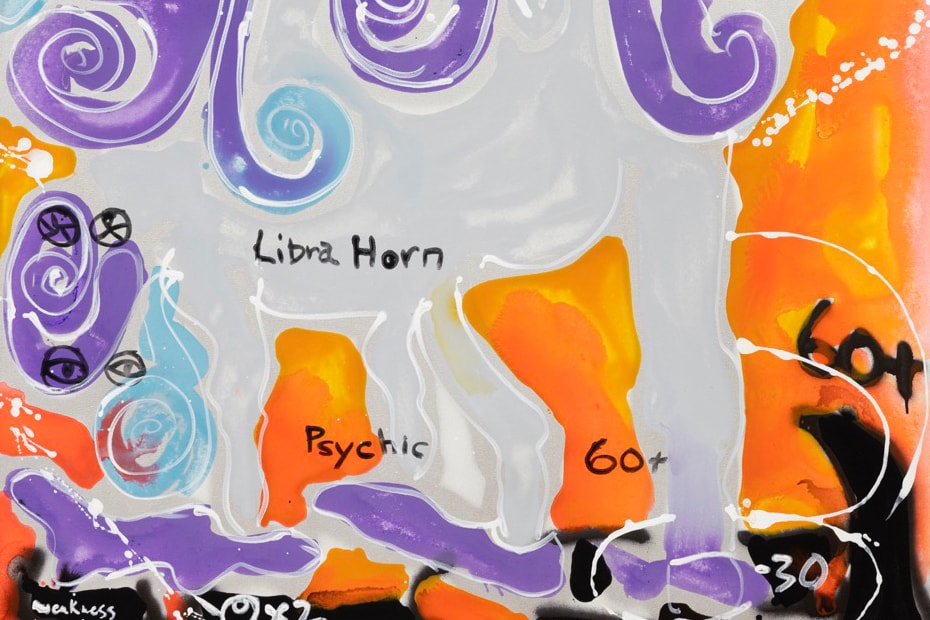 "You can't give advice to artists."
What advice would you give to aspiring artists who are looking to develop their own unique style and voice in the art world?
You can't give advice to artists. I believe that some people are born to be artists, if it's in them to create things, the inspiration is in them somewhere at their human core; and their uniqueness comes out in different ways that cannot be predicted or explained…    
Many of your pieces feature iconic brands and logos, such as Nike, Coca-Cola, and Chanel. What draws you to these symbols of consumer culture, and how do you use them to comment on contemporary society?
I am not consciously trying to comment on contemporary society in my work—that's something for philosophers, scholars or academic art historians.  It's my job to paint and focus on colors and forms, not to make commentary.  I am attracted to consumer culture based on its shapes and colors mostly.  Also, painting Nike paraphernalia (something that interested me years ago) reminded me of life in NYC: Washington Square Park, the rap scene, going out at night in my neighborhood, etc.  I put Chanel in to my work because of some commissions I was working on for them.  I made a Coca-Cola mural in Peru since that drink was huge there when I visited.  A lot of contemporary cultural icons have good marketing campaigns: some of them attract me and draw me into their aesthetic worlds, and I can then get stuck on them as a painter. 
1 of 5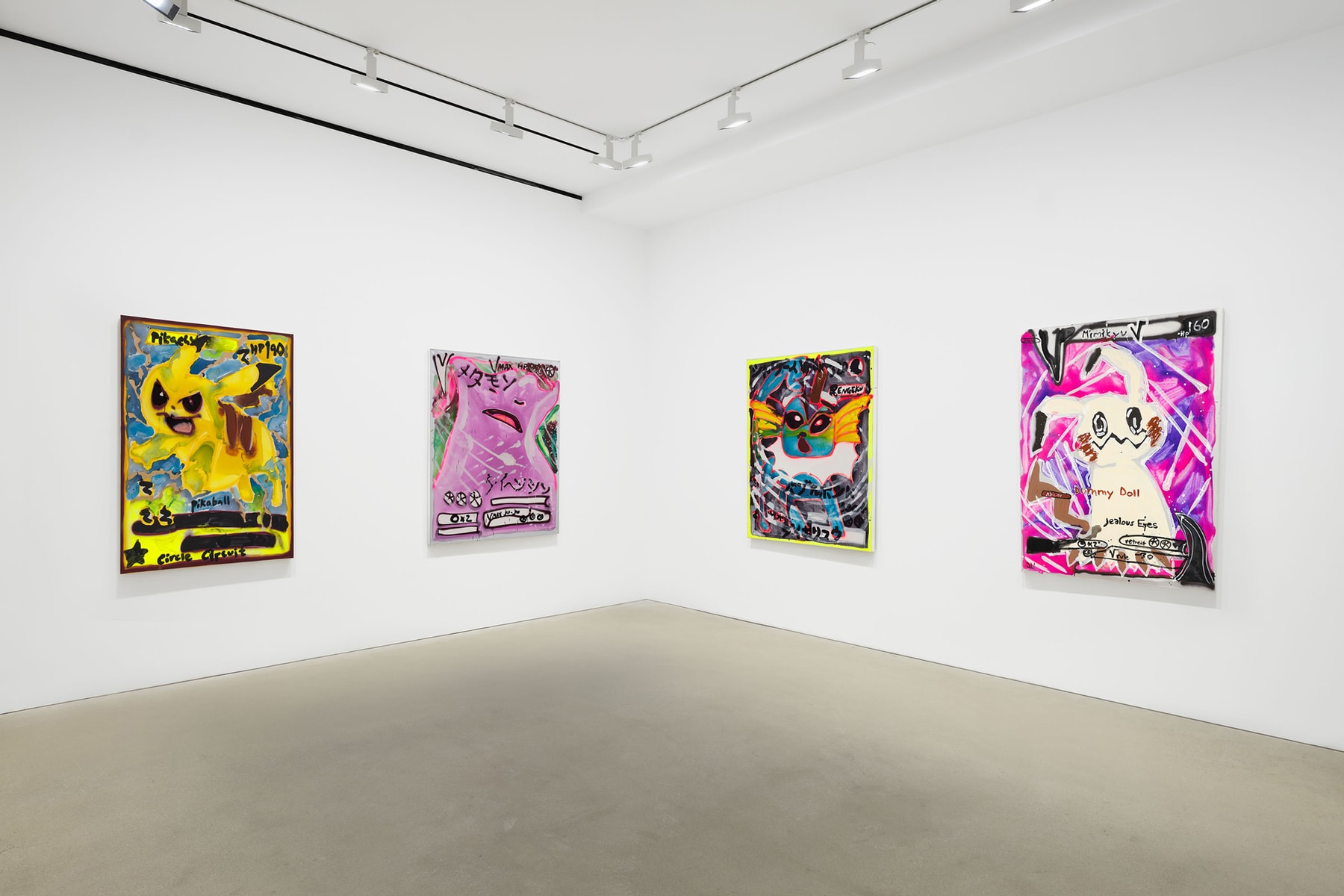 2 of 5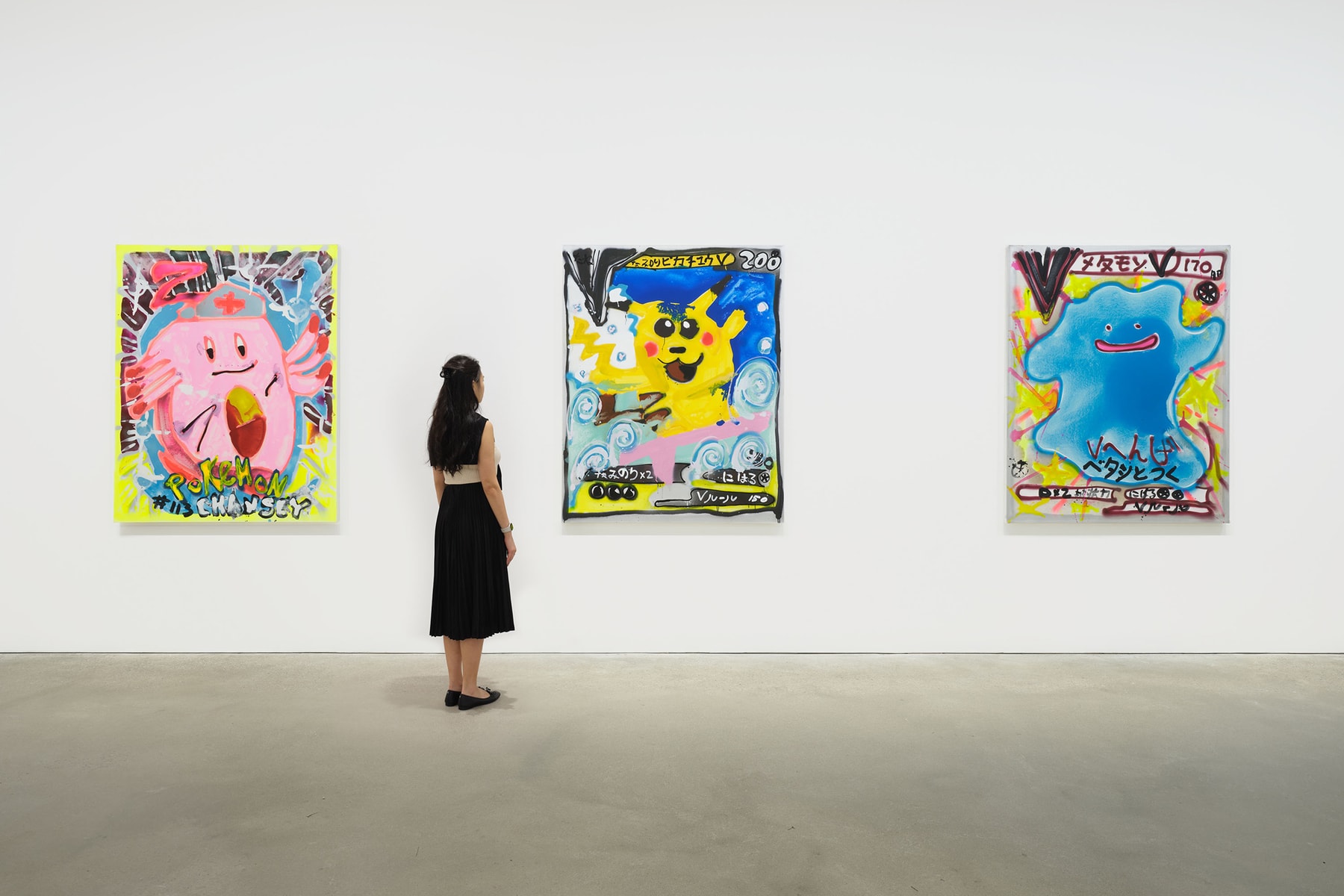 3 of 5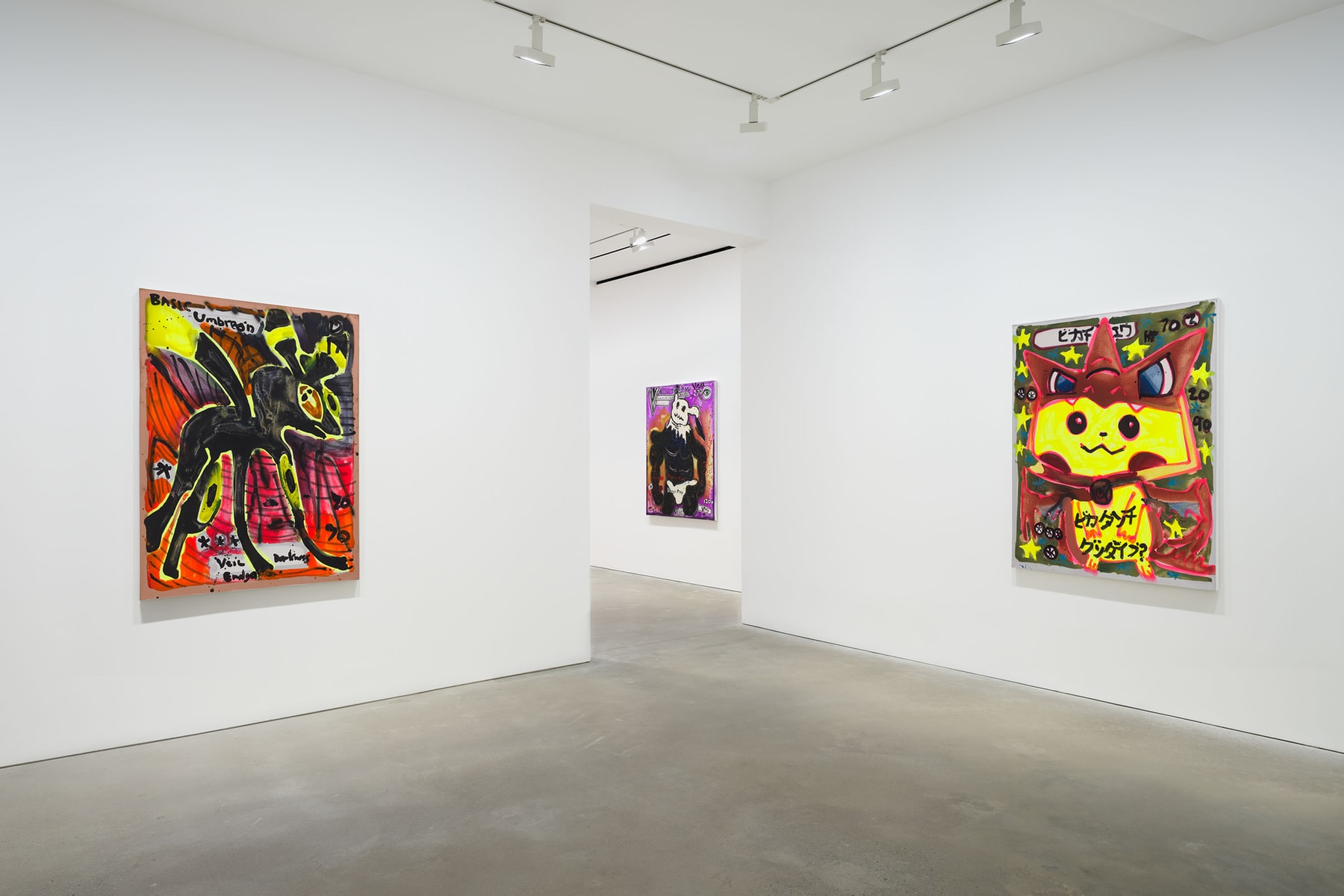 4 of 5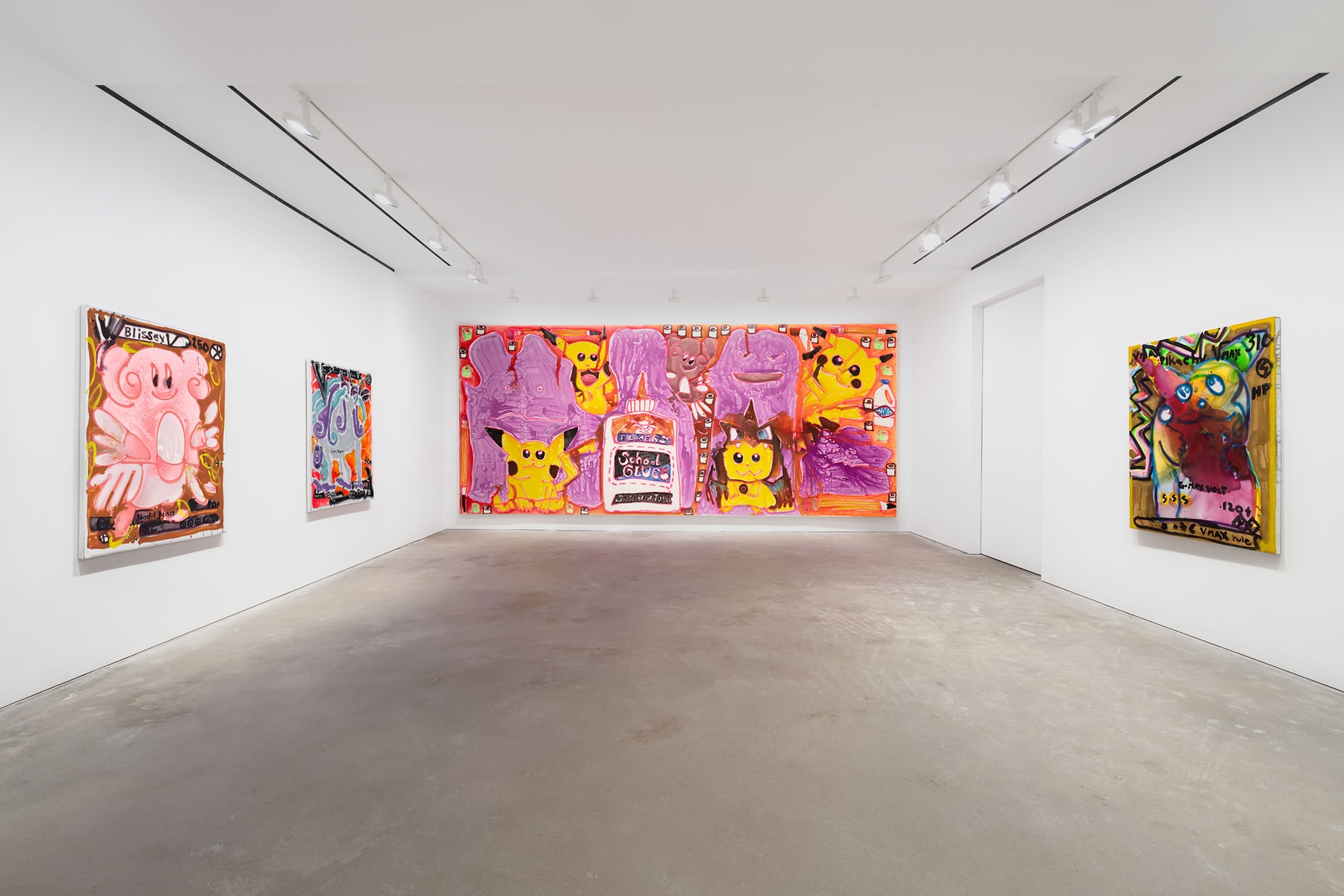 5 of 5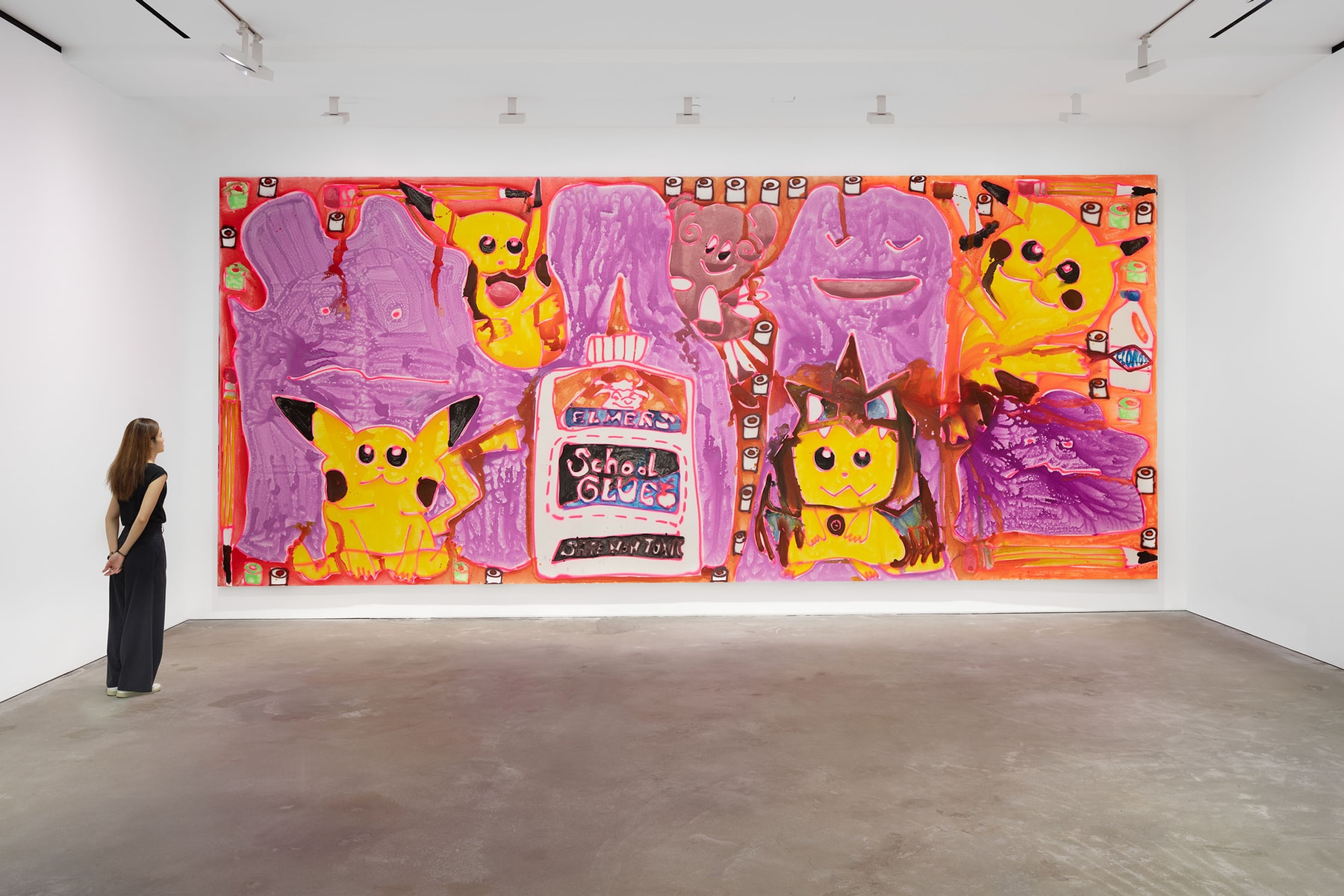 "The only constants in a true painting practice are evolution and change."
Your work often features repetition and pattern, which creates a sense of visual rhythm and energy. How do you approach repetition and pattern in your work, and what role do these elements play in the overall composition of your pieces?
Visual motifs pop into my mind for different reasons. I look at and consider a variety of material things all day long: magazines, Instagram, real life, books, store fronts, exhibits, advertisements, signage, nature, landscapes, people's faces, other people's art in galleries and museums, etc. Some things attract me because they are funny. Other things attract me due to their colors or shapes and forms. And some things attract me because they remind me of my childhood and of my early life back in the 1980s. So in my mind there is a repertoire of icons that usually form the core of my work.
You have collaborated with a variety of brands and fashion designers, including Uniqlo and J Crew. How do you approach collaborations with other artists and brands, and what do you hope to achieve through these partnerships?
The best collaboration I have done so far was with Marc Jacob's Heaven collection.  He used two of my E.T. images and made amazing products with them: coats, sweaters, sweatshirts, a purse, etc.  Collabs are fun to develop something neat together with someone else.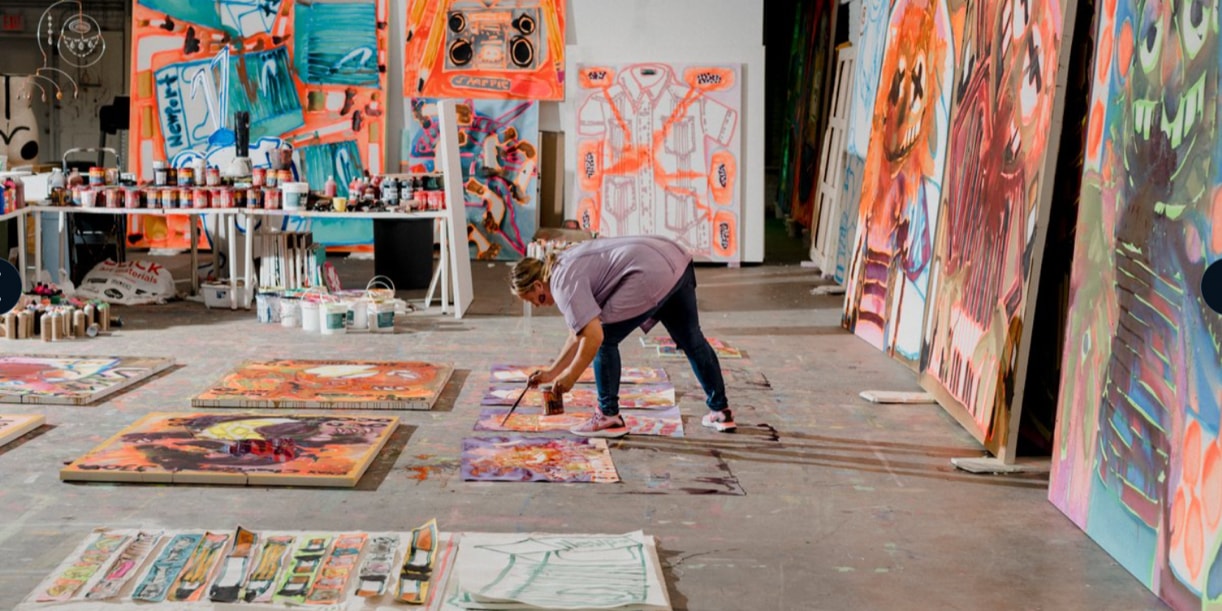 You have been described as a "painter's painter," with a deep understanding and appreciation for the medium of paint. How do you approach the act of painting, and what techniques or methods do you use to create your signature style?
Painting is a practice that I follow; and it chooses its own way. It is impossible to predict where it will go, just as it is impossible to predict what kinds of pop culture will emerge in the future or which colors will naturally pool together on a flat canvas on my studio floor. The only constants in a true painting practice are evolution and change.
What projects are you currently working on, and what can we expect to see from you in the future?
I just made some monotypes at Two Palms, a wonderful press in New York.  I am also completing a restoration of my 1980s dream house, which is nearly finished.
All photos courtesy of the artist and David Zwirner. Studio portraits courtesy of Whitten Sabbatini and Lyndon French, 2023
---