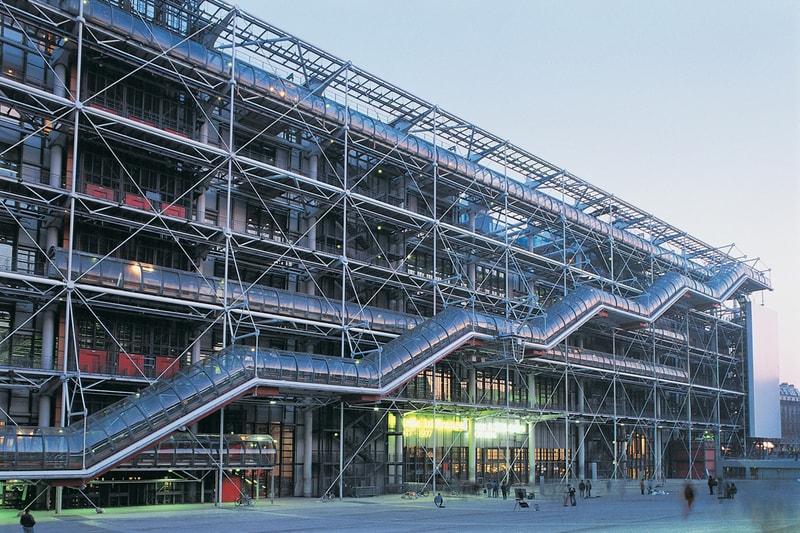 Centre Pompidou Will Close for Five Years to Undergo Major Renovations
Including new exhibition spaces, cinemas and a terrace offering unrivaled views of Paris.
---
In 2025, the Centre Pompidou will temporarily open a new satellite branch in Seoul. Perhaps that's due to a larger plan in which its Paris flagship will close for five years to undergo major renovations until 2030, according to a new announcement by the museum's president, Laurent Le Bon.
As Europe's biggest museum for modern and contemporary art, Centre Pompidou looks to expand its once detested, but now globally cherished building with over 21,000 square feet of space that will house two cinemas and room for multidisciplinary exhibitions. Additional changes include a new restaurant on the museum's south side, renovations to the Musée national d'art moderne on levels four and five and a new terrace on level seven that will offer "one of the most beautiful views of western Paris", per Le Bon.
Tomorrow, May 12, Centre Pompidou will launch an architectural competition that will determine the look and feel of this expansion. Six entries will be shortlisted at the end of this year, with a winner chosen in 2024. Meanwhile, Centre Pompidou will work with a number of institutions to host satellite exhibitions and projects during its absence, including partnerships with the Louvre and Grand Palais, amongst others. Centre Pompidou is expected to begin renovations starting in fall of 2024.
For more on art, the Van Gogh Museum and Musée d'Orsay retrace the artist's final days in Auvers.