Christopher Robin Goes Through His Quarter-Life Crisis in Upcoming R-Rated Series
The hybrid live-action/animated series is currently in development.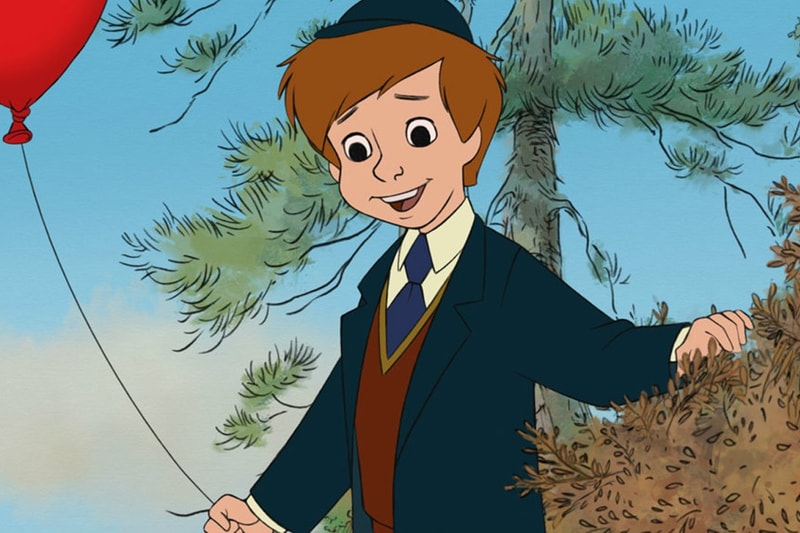 Winnie the Pooh character Christopher Robin will be the focus of an upcoming R-rated series.
According to reports, the hybrid live-action/animated series is in development over at Boat Rocker Studios and Bay Mills Studios and currently has the working title Christopher Robin. The official logline reads, "Christopher Robin is a disillusioned New Yorker navigating his quarter-life crisis with the help of the weird talking animals who live beyond a drug-induced portal outside his derelict apartment complex, the Hundred Acres."
Conrad Vernon of Shrek 2 and Sausage Party will direct the pilot episode and executive produce while Charlie Kesslering penned the script and also executive produce. Nick Nantell, Shamier Anderson and Stephan James also serve as executive producers.
"There are few characters more iconic and known the world over for their adventures together than Christopher Robin and Winnie-the-Pooh," Nantell, executive vice president of creative affairs for Boat Rocker Studios, Scripted, said in statement. "We're grateful to be working with the Bay Mills team, Charlie Kesslering, and Conrad Vernon on a project that takes these characters to new, unexpected, and really funny places."
"This project takes everything you think you know about Christopher Robin and Winnie-the-Pooh and creates something completely fresh and undeniably funny," added Anderson and James. "We're excited to partner with Boat Rocker, Charlie, and Conrad on this journey to a truly creative space where anything is possible for these characters."
Elsewhere in entertainment, check out the teaser trailer for Black Mirror season six.