Zachary Levi Responds to Reports of Dwayne Johnson Blocking Shazam Cameo in 'Black Adam'
Also reportedly blocking any appearances in 'Shazam! Fury of the Gods.'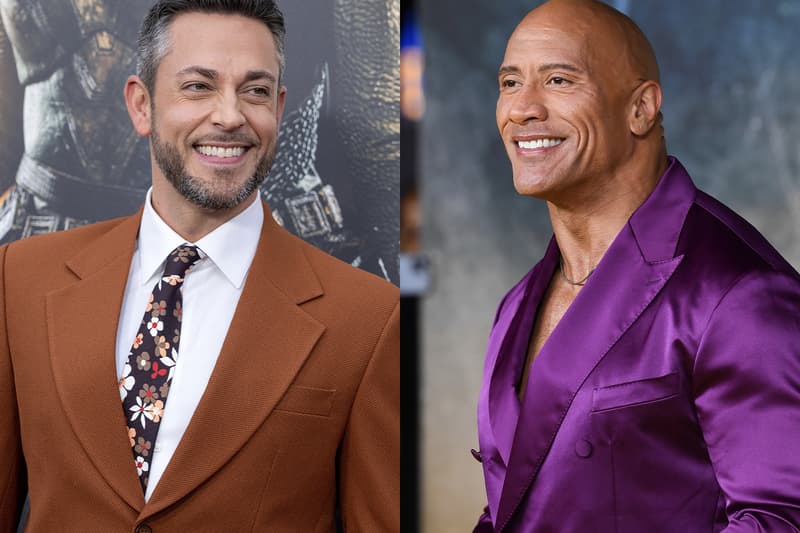 Amidst news of failing box office numbers for Shazam! Fury of the Gods, reports are noting production drama within DC Studios that kept a major fan moment from happening. According to reports, Black Adam was originally set to feature a post-credits cameo from Shazam played by Zachary Levi but star Dwayne Johnson is said to have blocked the scene. Along with blocking the scene where Shazam would be recruited by the Justice Society, Johnson reportedly blocked all Black Adam actors from appearing in Shazam! Fury of the Gods.
Ultimately, Henry Cavill's Superman appeared in a post-credits scene showing a meeting between The Man of Steel and Black Adam, offering fans a moment of chatter regarding a comeback of Cavill.
Following the publishing of the report, Zachary Levi took to Instagram to reshare a post sharing the reported blocking by Dwayne Johnson, adding "The truth shall set you free" accompanied by a series of emojis. Levi has also been vocal about the performance of Shazam! Fury of the Gods, sharing his thoughts about the marketing that was behind the film.
Shazam! Fury of the Gods starring Zachary Levi is in theaters now.
Hmmm. Where did you get the idea that I'm blaming the Snyder fans? ? https://t.co/o2MuGVLuV6

— Zachary Levi (@ZacharyLevi) March 21, 2023
This is also true. Sad, but true. How much that actually affects the box office is anyone's guess. But I think the biggest issue we're having is marketing. This is a perfect family movie, and yet a lot of families aren't aware of that. Which is just a shame. ?‍♂️ https://t.co/Fpw6Ja384F

— Zachary Levi (@ZacharyLevi) March 21, 2023
For more entertainment news, new Daredevil: Born Again set photos show flashback scenes.