'Physical 100' Creators Deny Claims of Manipulated Ending
Following allegations of a rigged finale.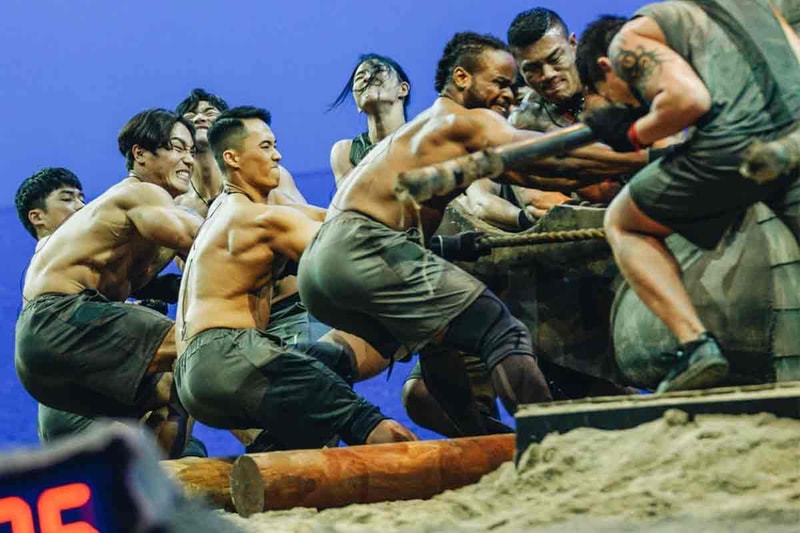 Following the reports of Netflix's popular South Korean reality TV series, Physical 100 included a rigged finale and contestant controversies, the producers of the show have come out to refute the claims.
The Korea Times reported that the show's production team recently held a press conference to discuss the matters of the show's finale being manipulated. The incident occurred in the finale where Jung Hae-Min faced off against Woo Jin-Yong in a rope-pulling challenge. Jung claimed that the finale rope-pulling challenge was repeated three times due to interruptions from Woo, who raised his hand to stop the game. However, producer Jang Ho-Gi refuted Jung's claims saying that Woo did not raise his hand to stop the game. He did however say that the production team did interrupt the challenge twice due to safety concerns with the rope-pulling machines. He said, "The first interruption was caused by a loud noise from the pulley. It made recording impossible to use. We were also worried about the safety of the players. As soon as both machines were lubricated and checked, the game continued."
Jang also revealed that the second interruption was due to "the ropes around Woo's machine being tangled." He also explained that at the time of these events, he did give both contestants the option to restart the game on another day, but both ""agreed on having the rematch the same day." At the press conference, Jang reportedly apologized to the show's contestants and viewers for the controversy, "However, we never attempted to manipulate the result or advantage a particular player." He added, "I understand that the production team should have informed viewers about the reason the final match was stopped twice. However, our decision was not to mention the matter since explaining it would be difficult." Jung has not yet responded to Jang's defense.
In other entertainment news, here is what Hugh Jackman eats in a day to become Wolverine.