Under Luigi Bucci, Baracuta is Bringing Back British Heritage With a Bang
Hypebeast sits down with Baracuta's Global Brand Manager, Luigi Bucci, to chat about the brand's contemporary development, its extensive collaborative strategy, and what the future holds for Baracuta.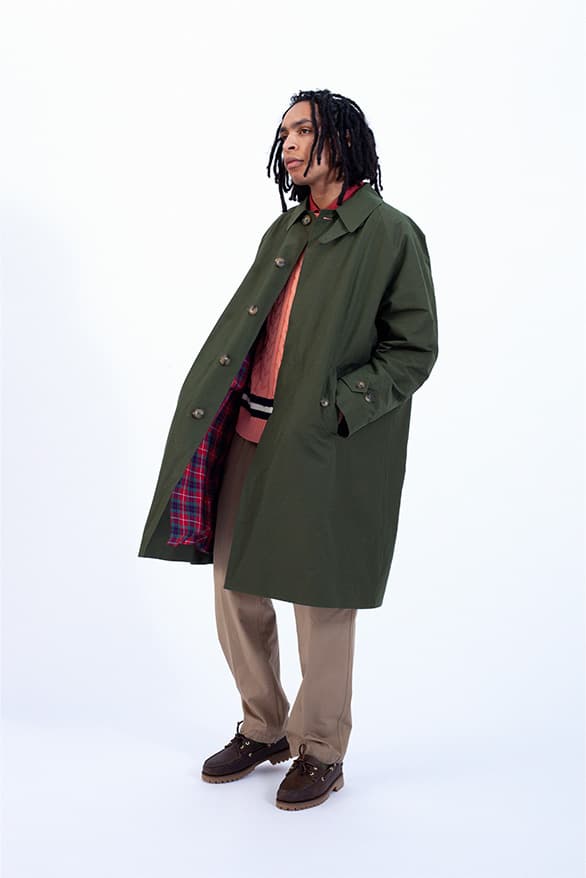 1 of 20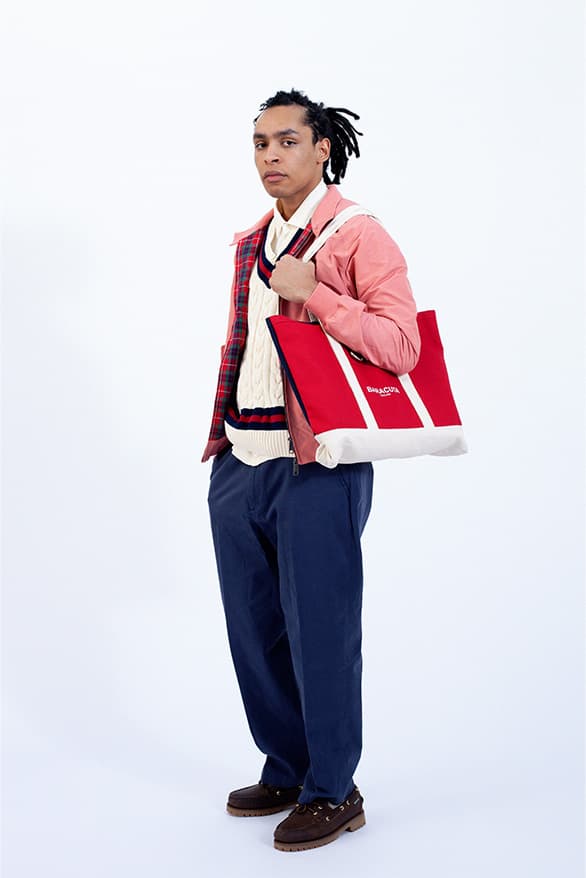 2 of 20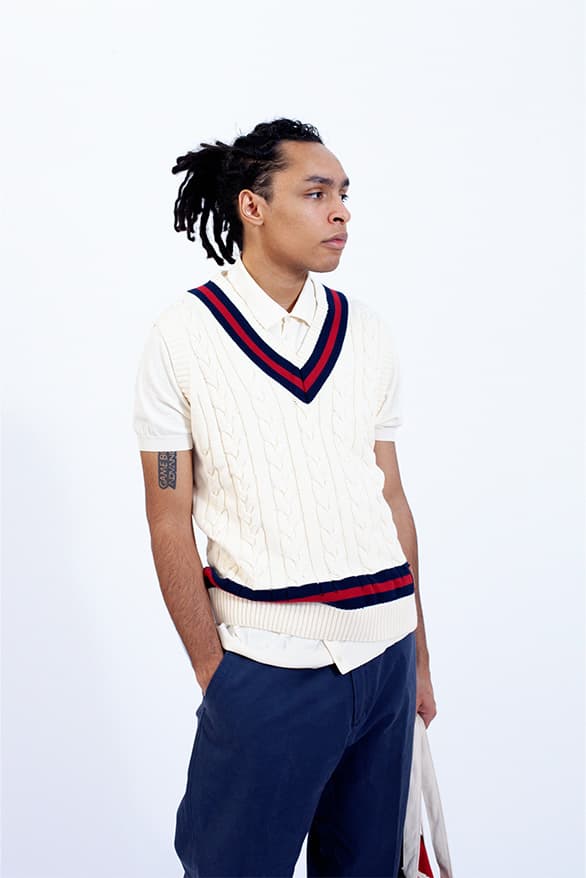 3 of 20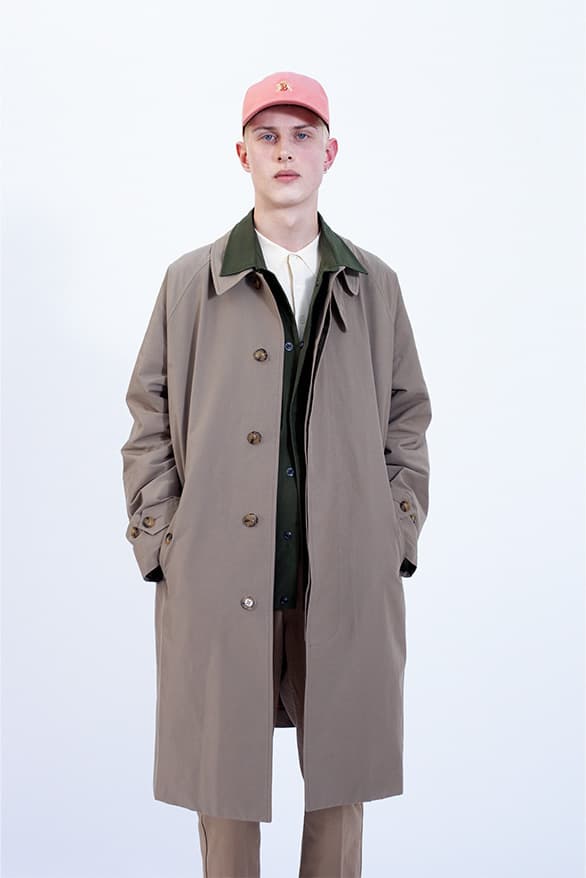 4 of 20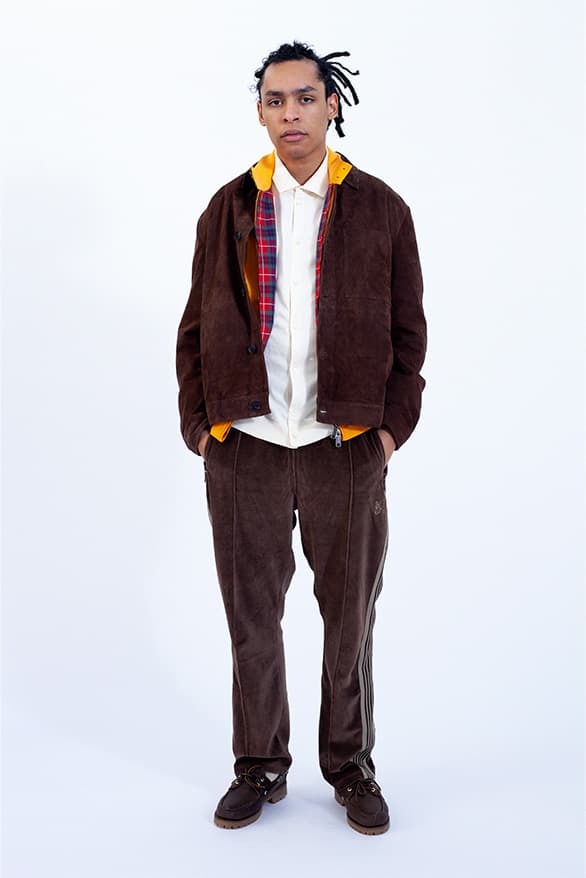 5 of 20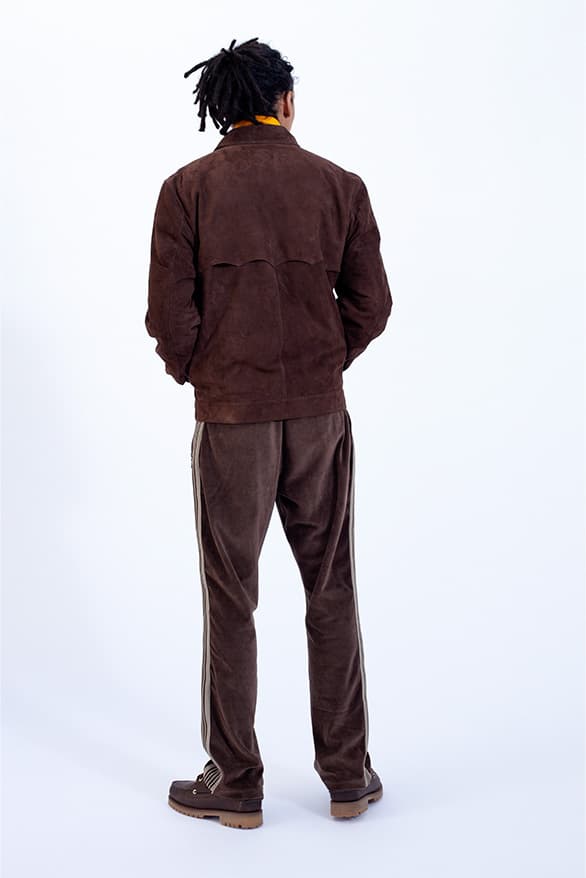 6 of 20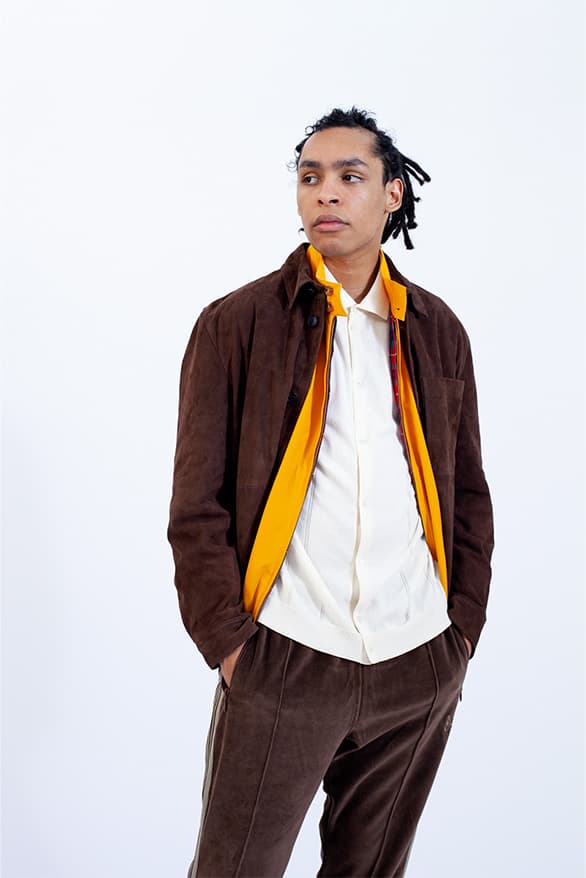 7 of 20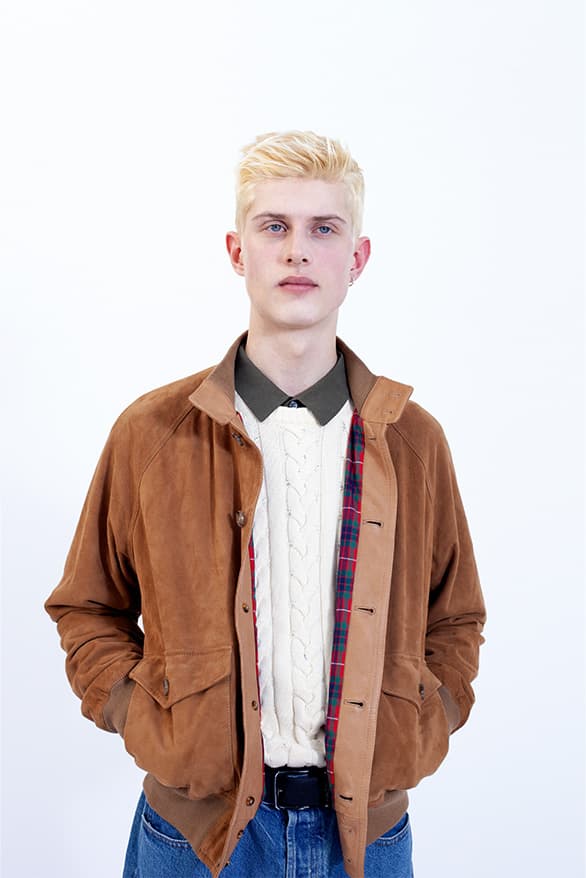 8 of 20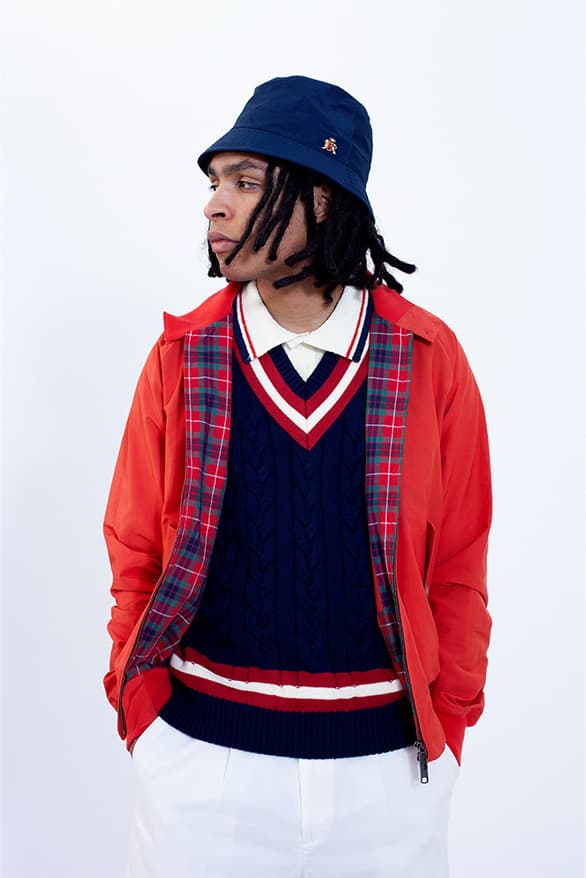 9 of 20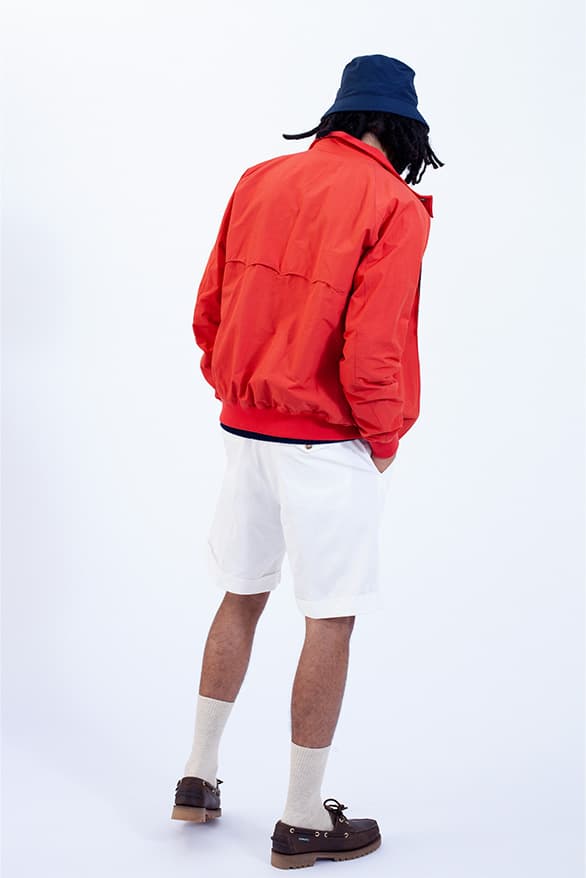 10 of 20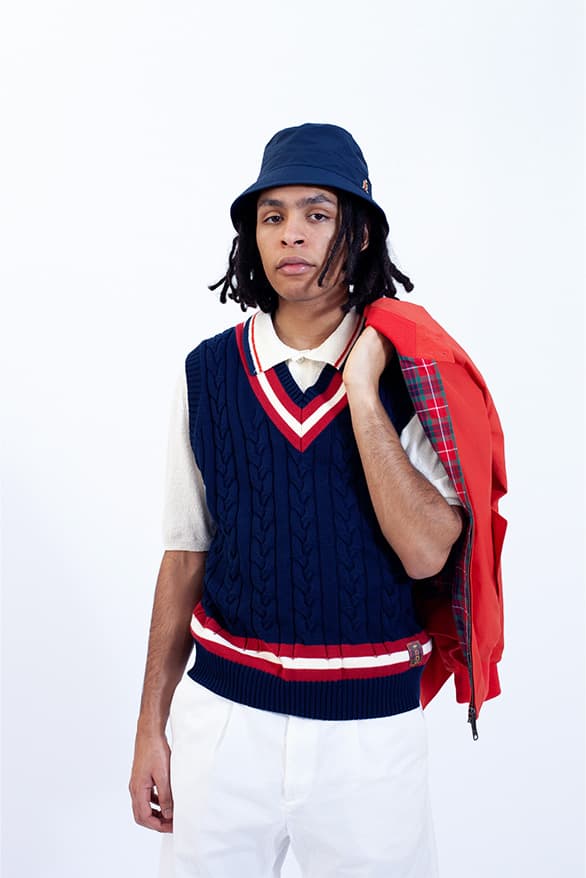 11 of 20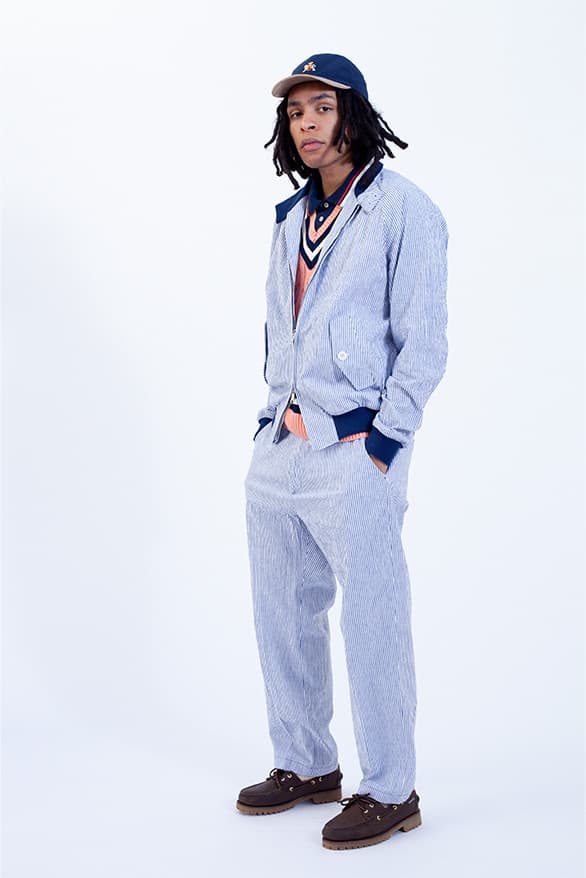 12 of 20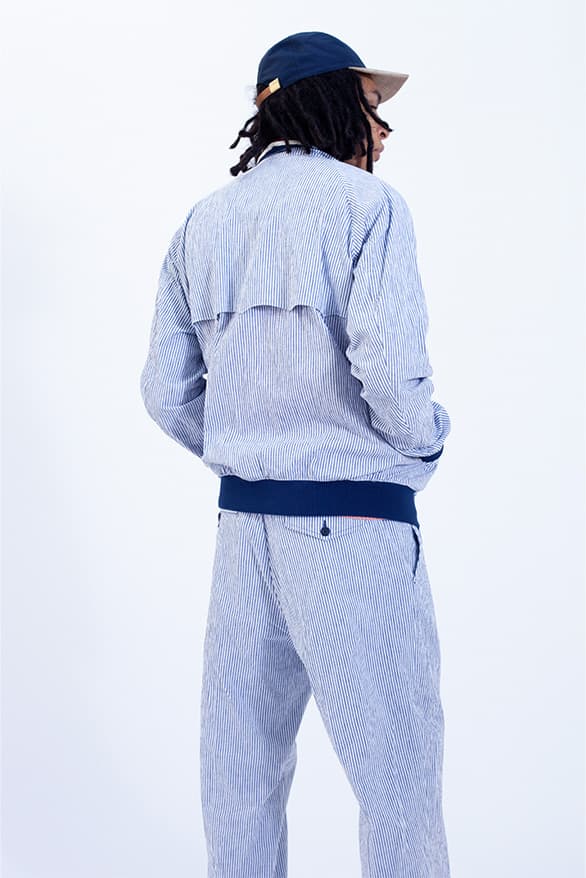 13 of 20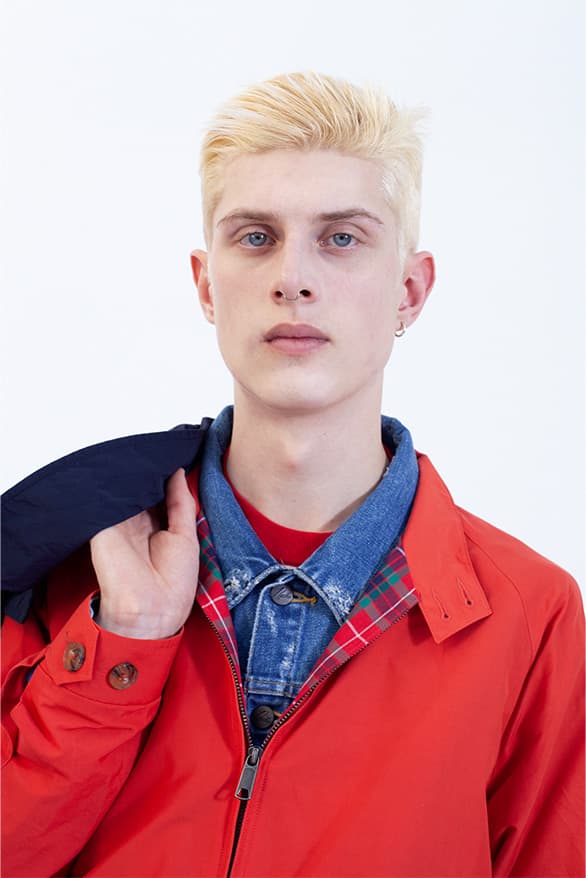 14 of 20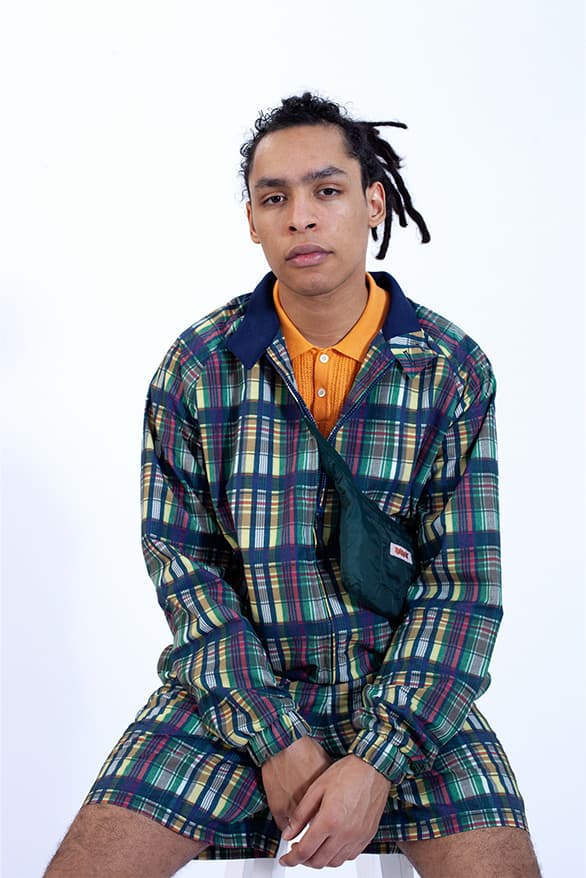 15 of 20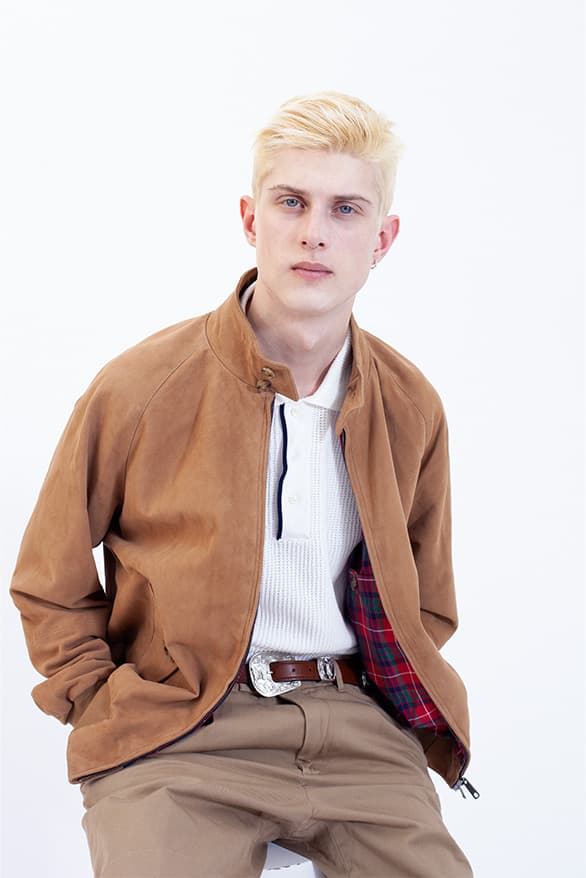 16 of 20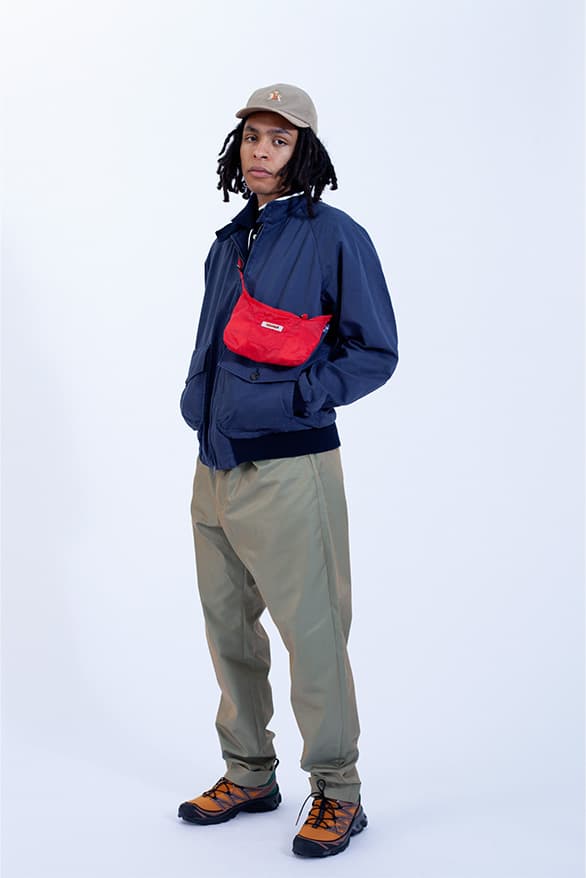 17 of 20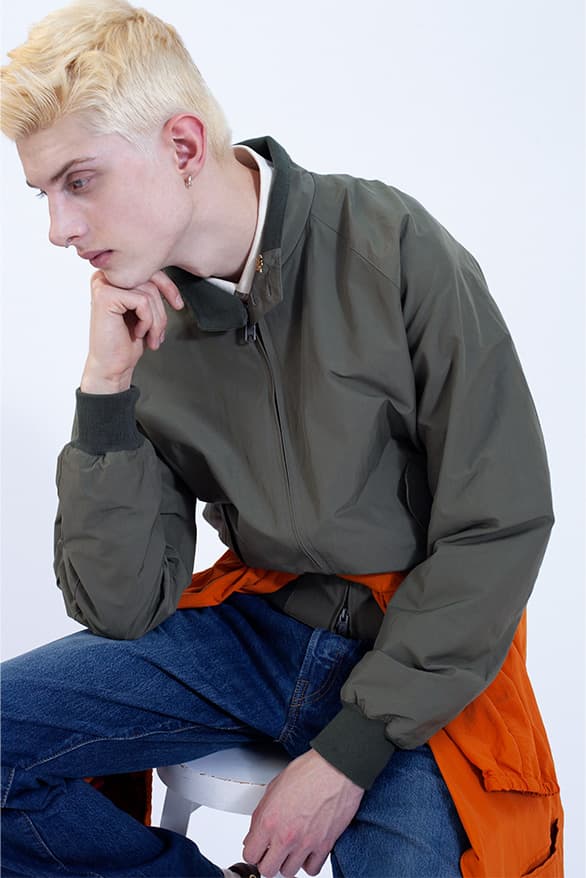 18 of 20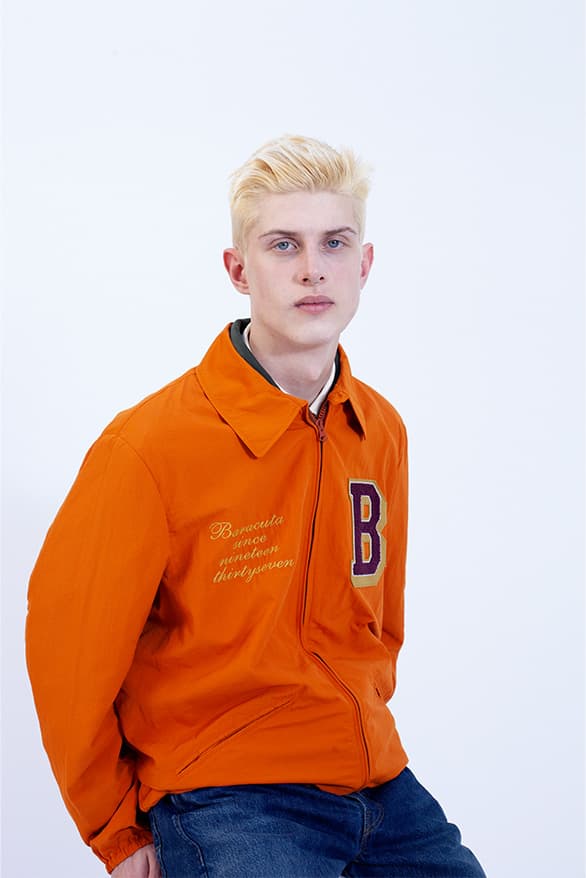 19 of 20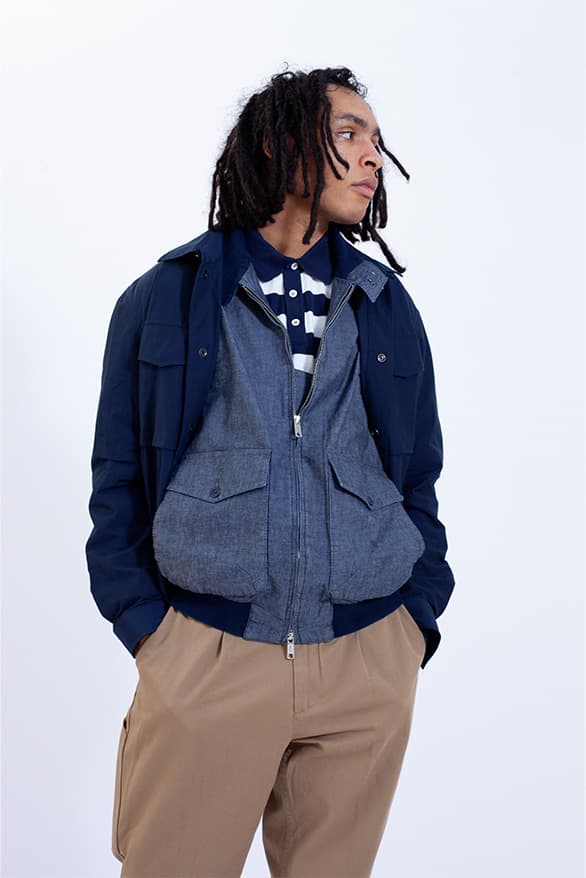 20 of 20
Baracuta has defined British streets for nearly a century. Founded in 1937 by John and Isaac Miller in the heart of Manchester, golfwear was Baracuta's entrance into the fashion space, wishing to provide comfortable attire for players on the golf course.
The Miller brothers put their heads together to create the infamous G9 Harrington Jacket and collaborated with Scotland's Lord Lovat to utilize his signature tartan patterns. Fast forward to 2023, and Baracuta is one of Britain's strongest menswear establishments, recently taking a contemporary turn to appeal to current generations.
In the past few years, Baracuta's design team embraced a design refresh by tapping several international imprints to reimagine its classic styles. From Our Legacy to Junya Watanabe and ENGINEERED GARMENTS, the heritage-filled label only sees one way: forward.
Since its establishment, Baracuta has instructed endless British subcultures, from Mods to Skinheads and Punks, who have carried its identity across international borders. The rest of the year will be revolutionary for Baracuta as the brand plans to collaborate with additional legendary names to reconceptualize its multi-faceted outerwear offerings.
Simultaneously, the brand is preparing to debut its Spring/Summer 2023 collection, which carries forward Baracuta's traditional priorities for the upcoming season. Grounded on pillars of rainwear, premium craft, and knitwear, the range pulled inspiration from the concepts of rebirth and freedom while maintaining a solid outlook for luxurious craftsmanship across menswear staples.
Although upcoming projects are still under wraps, Baracuta's Global Brand Manager, Luigi Bucci, sits down with Hypebeast to chat about the brand's contemporary development, its intricate collaborative strategy, and what the next few months have in store for Baracuta.
Hypebeast: How has Baracuta's design language developed over the past century?
Luigi Bucci: The Miller family had been in the rainwear industry for many years before the founding of Baracuta. These years of experience in rainwear proved invaluable later on. They were manufacturers who strived to do more and to be more, so they started to plan for their future.
The Miller brothers played regularly at Manchester Golfclub where they saw fellow Golfers struggling to move around and stay comfortable in their coats and jackets while they played, especially when it rained. They put their thinking caps on and in 1937 they came up with the iconic G9 Jacket.  G stand for golf 9 stands for the 9 holes in the golf course only in 1938 with thanks to the Lovat family, the famous red tartan, that completed the first ever Harrington Jacket was added, the rest is history.
Design-wise, today we are still very close to the original design, using the same Fraser tartan details, umbrella back yolk, and stand collar. Baracuta jackets are instantly recognisable and were widely worn by American TV stars in the '60s and '70s, and by the English team in the 1966 World Cup.
Over the years, the G9 has been widely adopted by many subcultures including Ivy League Momentum, Mods, Skinheads and Punks, with bands such as The Clash, Oasis and Blur all choosing Baracuta as their staple uniform.
We have so many moments in history defined by our iconic designs (G9, G4, the raincoat family) we are very proud of and have a huge archive. With thanks to WP Lavori, we are still able to manufacture our iconic G9 jacket in the U.K.
Today, the most difficult part of the job is to leave the G9 to its simplistic reputation while searching for ways to innovate and stay true to our inherent design codes. Simple but unique, the biggest challenge currently is to transmit this history and knowledge to younger generations.
"The most difficult part of the job is to leave the G9 to its simplistic reputation while searching for ways to innovate and stay true to our inherent design codes."
2023 marks the G9 jacket's 85th anniversary. How are you celebrating?
LB: 2023 is a big anniversary year for us, we're cooking up something special for this and celebrating by working with our friends from all around the world on projects made in the U.K. that honor our Manchester roots.
Over the past year, Baracuta launched various collaborations with industry-leading brands and designers, which was a new step for the brand. Talk me through Baracuta's collaborative strategy.
LB: When I first joined the company, collaborations were not something the brand was thinking about, but for me, growing up around OG streetwear brands, I wanted to bring this to Baracuta.
At the heart of our special projects, we start with the idea of working with people that we respect and share the same vision as us. It felt natural for us to work with people like Daiki Suzuki, the WACKO MARIA crew, Brendon at NOAH, and the Palace family. But for our loyal customers in the U.K., this was totally unexpected and something special for them.
How do you go about choosing like-minded partners to collaborate with?
LB: I strongly believe that the world has changed a lot and the way brands work together should be more open-minded, respecting their roots but looking toward new pathways. When we think about collaborations, it's about linking all the dots to the same point, friends we like and respect and who share the same vision.
As a well-respected brand, we enjoy hanging out and working with both established and emerging labels to create beautiful products for the next generation, introducing Baracuta to new consumers, and offering a contemporary and timeless vision of the brand.
"It felt natural for us to work with people like Daiki Suzuki, the Wacko Maria crew, Brendon at NOAH, and the Palace family. But for our loyal customers in the U.K., this was totally unexpected and something special for them."
How is Baracuta's classic design language being modernized for the current generation?
LB: It's a progressive evolution of the brand. The jacket fit, for example, has been adapted for a younger consumer in unexpected fabrics, from traditional English wool to recycled nylon as seen in our with BYBORRE. The difference is in the details, as we try to create products that represent and respect the new way of life and focusing on the environment to create jackets that can be used forever.
For us, Baracuta is like a plain white canvas where our design team, guest designers or friends can design their own style interpretations by paying respect to the brand value and history. I think that's the most important change we made for the current generation.
Walk me through the concept behind Baracuta's Spring/Summer 2023 collection.
LB: The collection is inspired by the desire for rebirth and freedom, something which is often expressed during the summer season. We expressed this with new variations of colors, fabrics and models. A perfect collection for those looking for timeless, high-quality pieces.
The brand is aimed at those who pay attention to the quality of fabrics and workmanship of the garments and want to pass something important on to future generations, not just a piece of clothing, but the values in which it holds. Baracuta is once again reinventing itself by updating its most classic and iconic garments with new lines and styles, staying true to its roots and British heritage.
The new collection is inspired by the aesthetic of British gardens in bloom with a kaleidoscope of bright hues. From turquoise to pink, to yellow and deep red, the collection is infused with the typical colors of the Tudor rose, the symbol of England, and is developed around three main pillars, which represent it perfectly: rainwear, premium craft and summer knitwear.
What does Baracuta have planned for the rest of the year?
LB: From March until the end of the year, there are so many amazing projects taking place, I have to thank the whole Baracuta team for making these happen and doing an incredible job.
We have some very exciting projects that will reveal unexpected drops. We're launching a brand-new collection designed by our new Creative Director Daiki Suzuki, we have some amazing guest designers working with us and we're hooking up with some of the hottest brands. I can't say the names … you know, but they're friends from Europe, UK and Japan. Our biggest and unmissable project of 2023 will celebrate our iconic G9 in all shapes and fabrics.
In case you missed it, Samuel Ross shares his thoughts on collaborating with Acqua Di Parma.