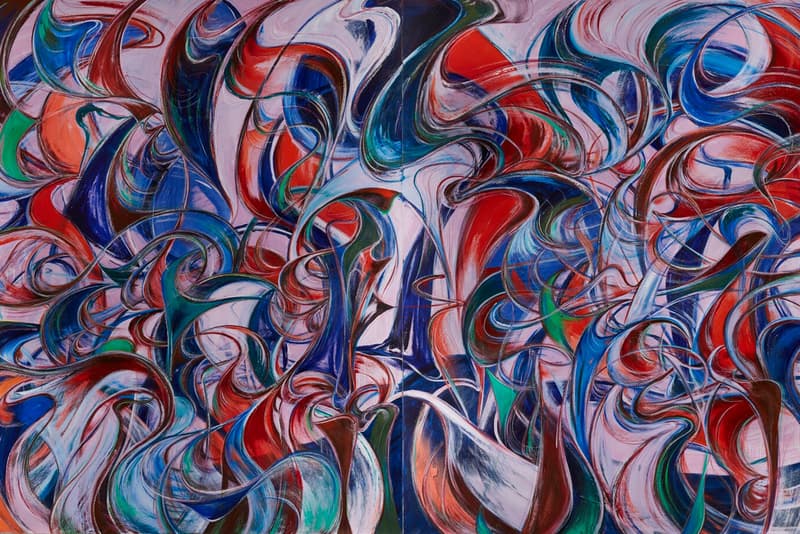 Yuan Fang's Fluid 'Stratospheres' Series To Show at NYC's Half Gallery
The Brooklyn-based artist's works will be on display from January 11 to February 11.
---
Brooklyn-based visual artist Yuan Fang will show her latest series, Stratosphere, at Half Gallery in New York City's East Village. The exhibition, which opens on January 11, continues the artist's exploration of vulnerability through self-estrangement with a collection of acrylic paintings on canvas.
Hailing from Shenzhen, China, Fang graduated from the MFA Fine Arts Program at the School of Visual Arts with the Rhodes Family Award for Outstanding Achievement in 2022. The artist, whose work was recently acquired by the ICA Miami, has done solo exhibitions at Prince & Wooster, New York; Bill Brady Gallery, Los Angeles and ATM Gallery, New York, as well as group exhibitions with Stems Gallery, Brussels and COMA Gallery, Sydney, among others.
"I see my canvases as a metaphor for the human condition: feelings of anxiety, turbulence and unpredictability," said Fang in a statement. "I love the gesture of compressing passages in my paintings onto such a flat surface. For me, the act of painting helps relieve my own anxiety, too."
According to Half Gallery, Fang's latest series echoes the sentiment of Lee Krasner's famous words: "I like the canvas to breathe and be alive." The artworks, which Fang describes as "appendages or tentacles in motion," exhibit an "unbottled enthusiasm" through their vivid palettes and fluid appearances.
"I believe the reason why my paintings barely contain any straight lines is that subconsciously curves imitate the female body so yes, I accept it when people try to find the femininity in my works," Fang said.
Fang's Stratospheres exhibition will open at Half Gallery on January 11 and remain open until February 11. There will be an artist reception on January 11, from 6 p.m. ET to 8 p.m. ET. See the artist's latest works at the below address.
Half Gallery
235 East 4th Street
New York, NY 10009
Elsewhere, Porsche opened several 911-centered exhibitions for Singapore Art Week.