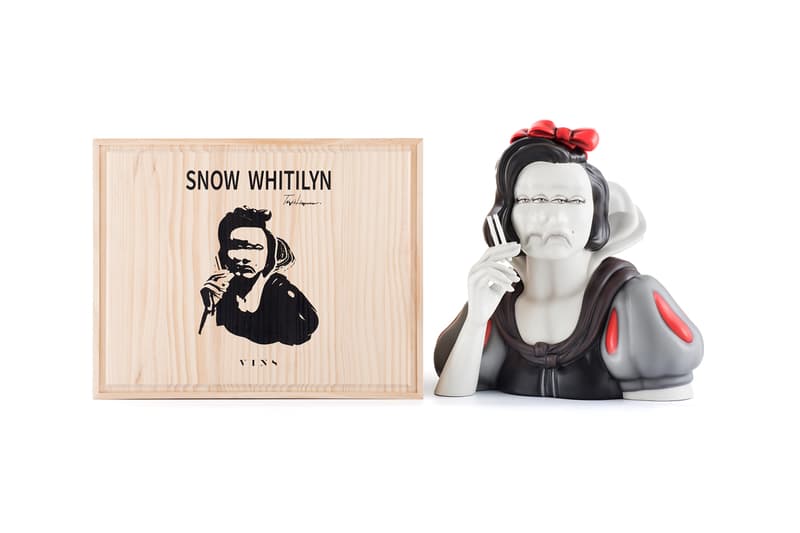 1 of 3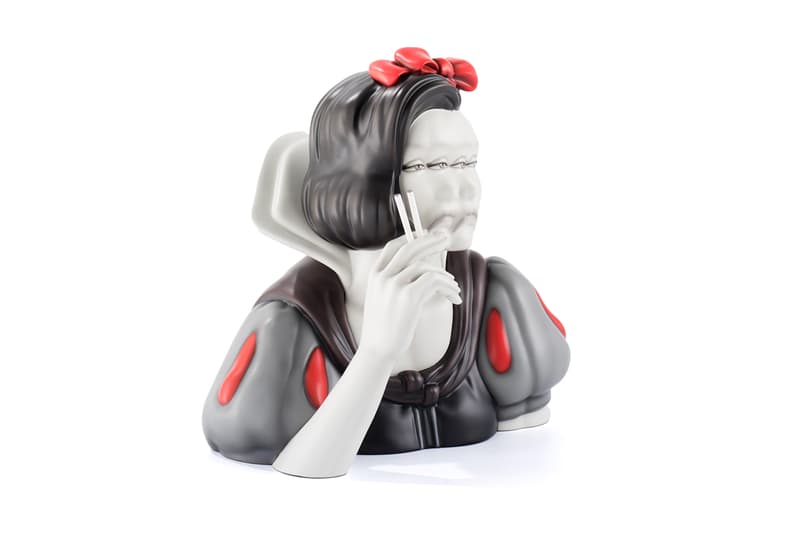 2 of 3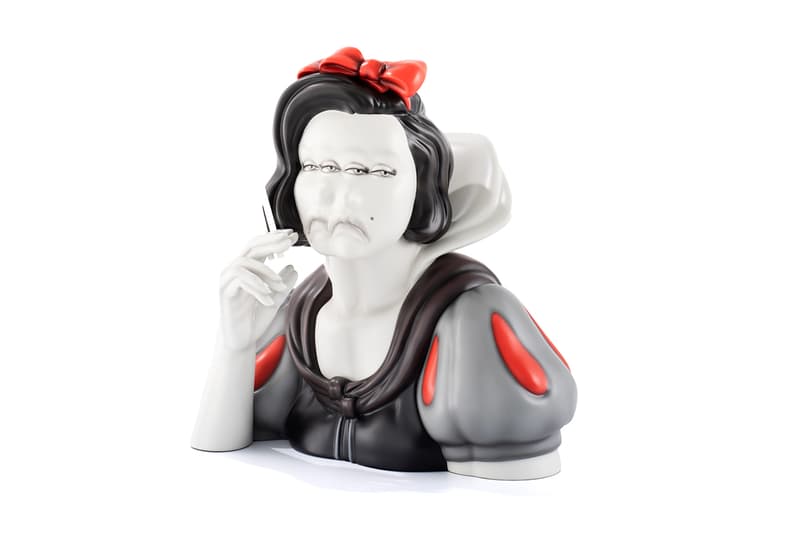 3 of 3
Teiji Hayama Releases 'SNOW WHITILYN' Sculpture
Limited to an edition of 80.
---
Following a recent sculpture release last month, Japanese artist Teiji Hayama opens 2023 with a new sculptural edition entitled SNOW WHITILYN.
Hayama has spent much of his career taking pop cultural icons and distorting their image through largely grayscale portraits that are juxtaposed with banana peels, cutouts and more. He employs these techniques to deconstruct images of celebrity and the fading power of influence.
As implied in the title, SNOW WHITILYN conflates Snow White and Marilyn Monroe as the hybrid character smokes several cigarettes and looks out into the distance. "I always wanted to give a three-dimensional view and more life to my paintings," said the artist in a statement.
Made in collaboration with VINS Gallery, the polystone sculpture is an edition of 80 and will size at 15.6 x 15 x 10.8-inches. The sculpture will be available to purchase online for $2,800 USD when it releases on January 11 at 7am PT.
For more on art, artist Joani Tremblay to unveil her latest paintings at Harper's New York.