Kid Cudi Says He Likely Won't Release Another LP Following 'Entergalactic': "I Just Don't Have It in Me"
Speaking on his new album and future plans in a new Apple Music interview.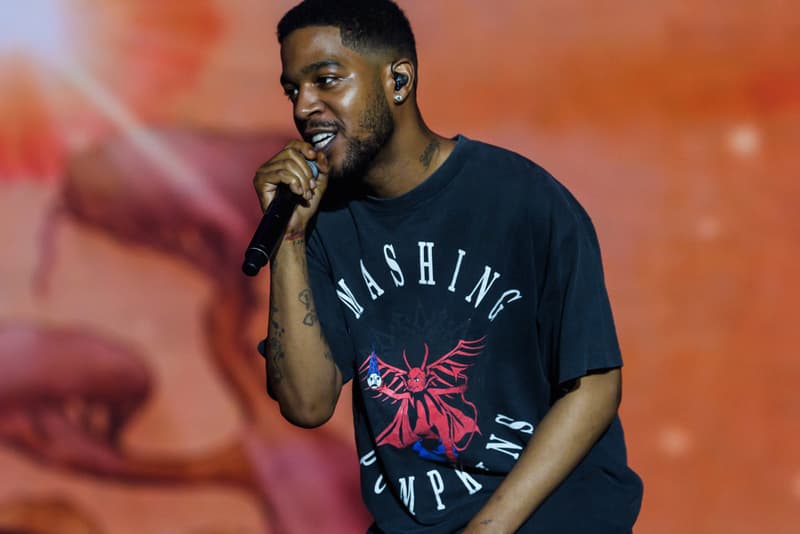 Today marks the momentous release of Kid Cudi's tenth studio album Entergalactic. Cudi has consistently put out records for the past decade-plus, developing a varied and eclectic musical repertoire in the process.
Over the years, Cudi has ventured into acting, fashion and is now the creator of an adult animated series. Entergalactic provides the soundtrack for the artist's Netflix show of the same name, which premieres on the streamer today.
It may be a while until fans hear new music from Cudi, and they may never receive another album from the artist. Cudi shared that following the release of Entergalacitc, he plans to lessen his focus on music and direct his attention toward other projects.
"The goal for Entergalactic, I was bored of making albums," Cudi told Apple Music's Zane Lowe in a recent interview. "Just, doing an album, two music videos and that's it. And I was like, 'Man, I went into this wanting to do something epic and different.' And now that I've done that, I've made a lot of music, man."
"I do not see me never making music, I'll always f**k around in the studio or make something here and there," he continued. "But, as far as getting in the studio and working on an album, and then going and touring it, I just don't have it in me. I don't have the desire."
Cudi went on to say that there are other endeavors he's interested in investing his time into and that he wants to continue spending more time with his daughter.
As for the specifics of what he'll be working on moving forward, Cudi told Lowe he'll be debuting his clothing line at Paris Fashion Week in January and wants to "write more TV shows, write more movies, produce more."
Kid Cudi's new album Entergalactic is out for streaming now.
In other music news, JID debuted a heart-wrenching visual for his single "Money."