NASA Cancels Artemis I Moon Rocket Launch
Due to problems cooling down the spacecraft's engine.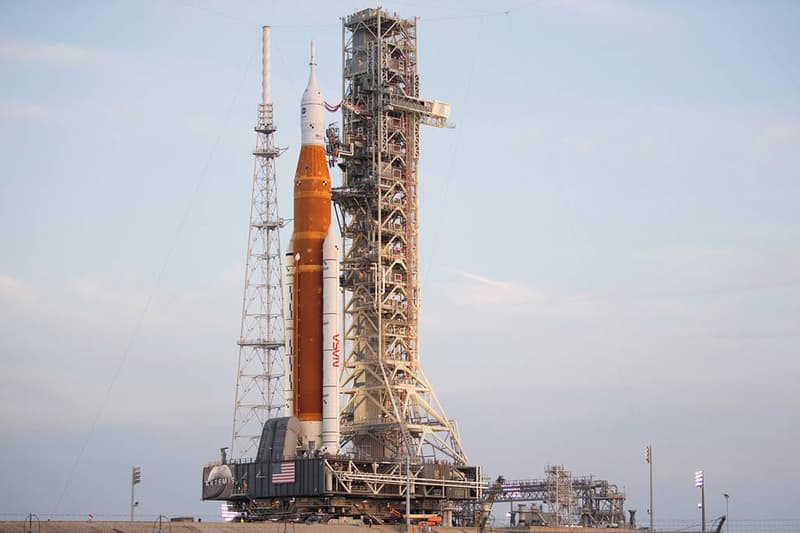 NASA has called off today's rocket launch for its Artemis I moon mission due to engine cooling issues. Takeoff was scheduled for this morning from the Kennedy Space Center's launch pad in Merritt, Florida, but engineers were unable to cool down one of the four main engines that power its propellant.
Artemis I will see the Orion spacecraft embark on a 42-day uncrewed test flight to test the vehicle that will be used in future astronaut missions. The initial launch date for Artemis I was around December 2016, though it's been pushed back at least 16 times for different technical issues with the Orion spacecraft.
According to NASA officials, the flawed engine wasn't cold enough for the cryogenic liquid hydrogen and liquid oxygen that flows through it. Despite troubleshooting attempts, scientists were unable to fix the issue.
"Launch controllers condition the engines by increasing pressure on the core stage tanks to bleed some of the cryogenic propellant to the engines to get them to the proper temperature range to start them," NASA said in a statement. "Engine 3 is not properly being conditioned through the bleed process, and engineers are troubleshooting."
Additionally, NASA said, "teams also are assessing what appears to be a crack in the thermal protection system material on one of the flanges on the core stage."
In other tech news, an unopened first generation Apple iPhone was auctioned for over $35,000 USD.