'Madden NFL 23' Cover Honors Legendary Oakland Raiders Coach John Madden
The late coach led the team for 10 seasons.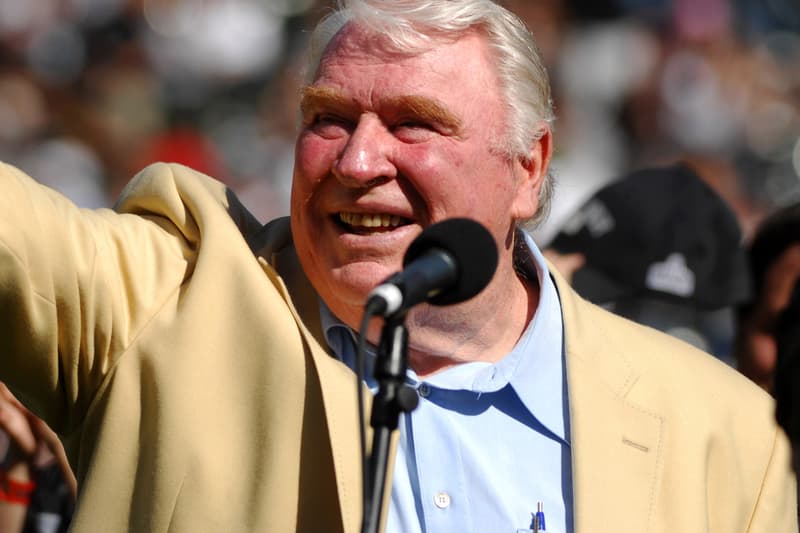 Famed Oakland Raiders coach John Madden has returned to the cover of Madden NFL 23. EA Sports revealed one of the covers on Wednesday, showing an image of Madden smiling and holding a football.
The #Madden23 cover… Coach‼️

Full reveal June 2nd: https://t.co/M3Il0XW40c pic.twitter.com/DTI9FqA5bL

— Madden NFL 23 (@EAMaddenNFL) June 1, 2022
Hall of Fame coach Madden passed away in December at the age of 85. He had served as the head coach of the Raiders for 10 seasons before pivoting to broadcasting.
EA Sports proclaimed June 1 to be Madden Day in honor of the 1988 release of the video game John Madden Football. Originally launched for the Apple II, the game went on to become the widely popular Madden NFL game franchise.
As one of the most well-known coaches in football history, Madden will be featured heavily throughout Madden NFL 23. In an in-game interactive experience, Madden will lead opposing teams as they face off in the 1970s Oakland Coliseum The game will also incorporate remastered audio clips from Madden's time as a broadcaster.
The two additional covers show Madden being carried on the shoulders of his team and reporting from a broadcasting box office.
"As someone who grew up loving football, playing in the suburbs of West Philly, it's a full circle moment to now be able to contribute to the culture of the sport by honoring an icon like John Madden, who has influenced generations of football fans through his passion for football and unmistakable energy, through my art," cover artist Chuck Styles said.
Alongside the cover launch, EA Sports unveiled the "John Madden Field," at its global headquarters in Redwood City, California. The company plans to announce more ways in which Coach Madden will be honored in Madden NFL 23 in the coming weeks.
In other sports news, Nike founder Phil Knight is going in on a $2 Billion USD bid for the Portland Trail Blazers.