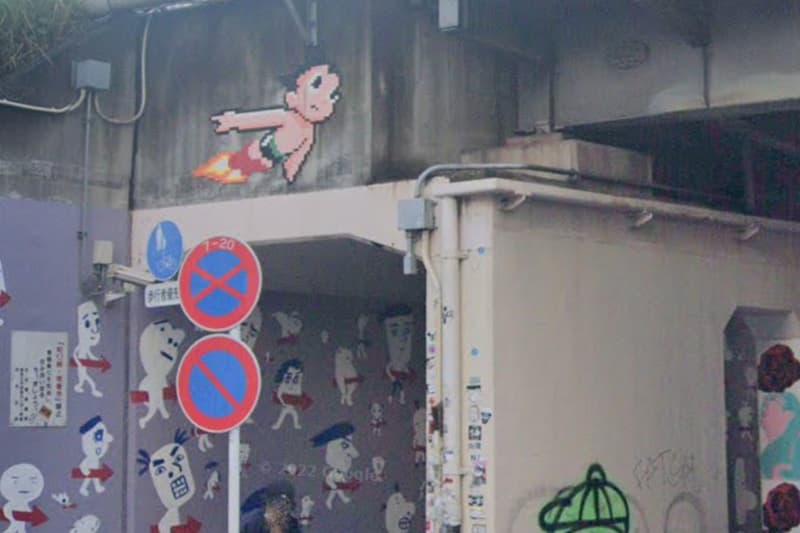 Invader's 'Astro Boy' Artwork in Shibuya, Tokyo Has Been Removed
Valued at roughly $1.22 million USD.
---
Invader's signature tile artwork of Astro Boy aka the Mighty Atom in Shibuya Tokyo has been removed. As one of the fixtures of street art in the Shibuya district, the Invader Astro Boy was first fixed to the overpass in 2014. Many fans of Invader could easily find the work as it was direct next to Shibuya's Tower Records. According to J-CAST News, the artwork was removed by the "Environmental Improvement Division Clean Town Development Section" and was removed on June 17 with no explanation on why it was removed.
It seems that the government didn't employ the same tactic as the Banksy piece from 2003 that was preserved and put on display at the Hinode Pier. The shocker here is that a similar piece was recently sold at Sotheby's in 2019 for $1.22 million USD.
In other art news, D*Face surfaces hidden issues by "Painting Over the Cracks" in the latest exhibition.