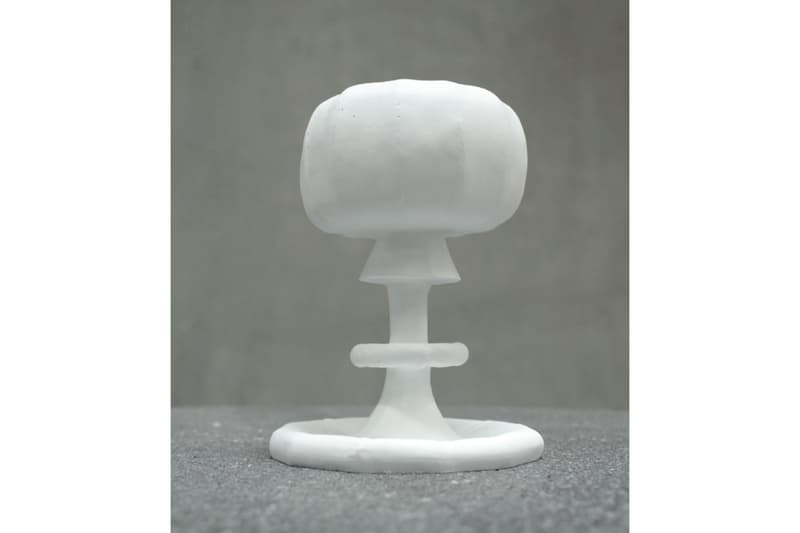 Pedro Reyes Will Unveil an Anti-Nuclear Sculpture in Times Square
The artwork will coincide with a series of events and public programs from May 17 to 24.
---
Pedro Reyes was recently commissioned to design a new monument that would replace the divisive statue of Christopher Columbus in Mexico City. As that sculpture is still currently in the works, the Mexican artist is set to unveil another major public art project in the heart of New York City.
Times Square has historically been the site of many protests and will do so again as Reyes presents ZERO NUKES, a 30-foot-tall inflatable sculpture that will function as a beacon to bring experts, political leaders, and engaged citizens together to address nuclear threat. Commissioned by the Bulletin for the Atomic Scientists and presented by Times Square Arts, the project coincides with Amnesia Atómica NYC, a series of public programs that will focus on nuclear risk, climate change, and disruptive technologies.
Amongst the list of panels, Mitchie Takeuchi, producer of "The Vow From Hiroshima," will share her experiences as a second-generation Hiroshima survivor and Beatrice Finn, who received the Nobel Peace Prize on behalf of ICAN, will speak about the immediacy of nuclear threats. Additionally, Manhattan non-profit The Tank will host a series of performances that include storytelling, hip hop and spoken word in Times Square beneath the mushroom cloud.
ZERO NUKES will be on view in Times Square from May 17 to 24. Please click here to see the full list of events and public programs.
In other art news, there's a new exhibition that takes sign spinning into the world of Sol LeWitt.