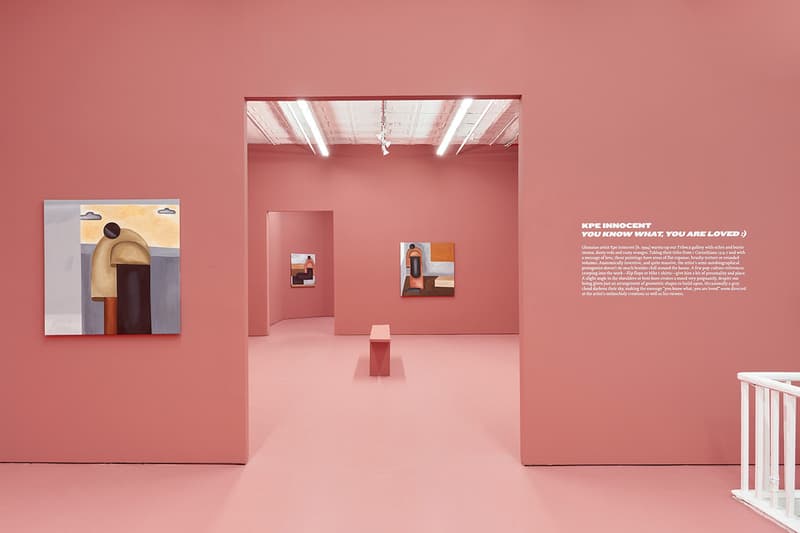 1 of 8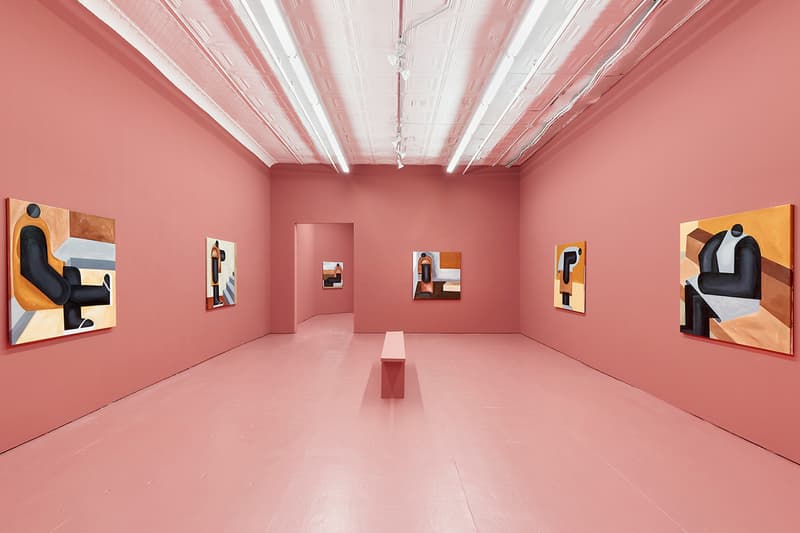 2 of 8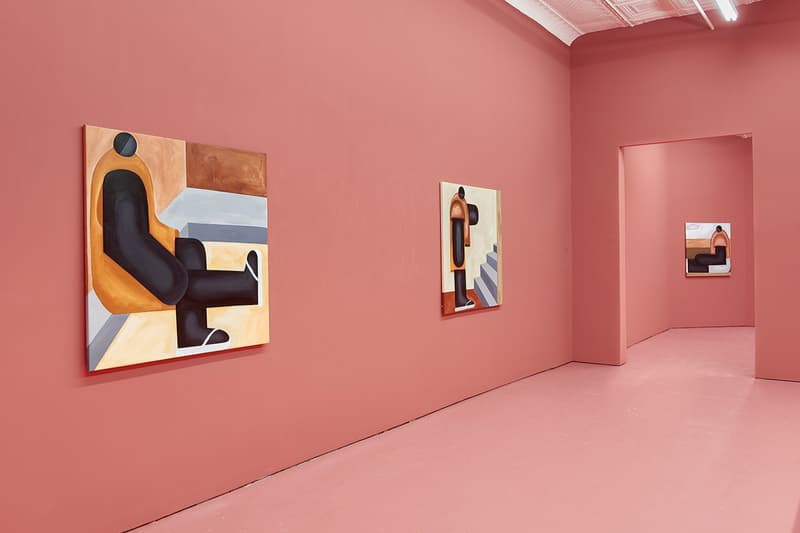 3 of 8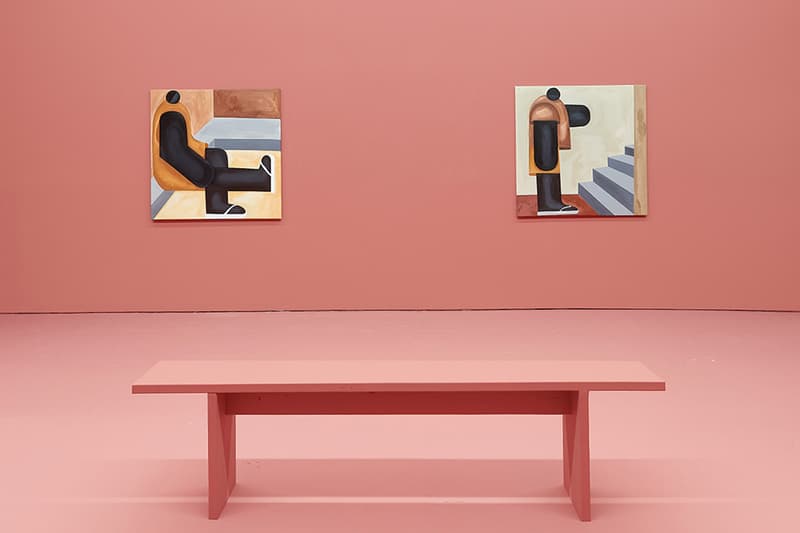 4 of 8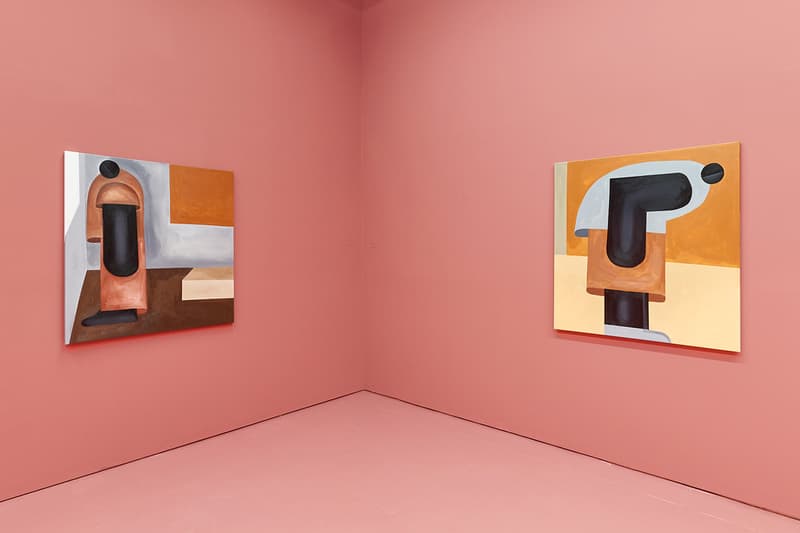 5 of 8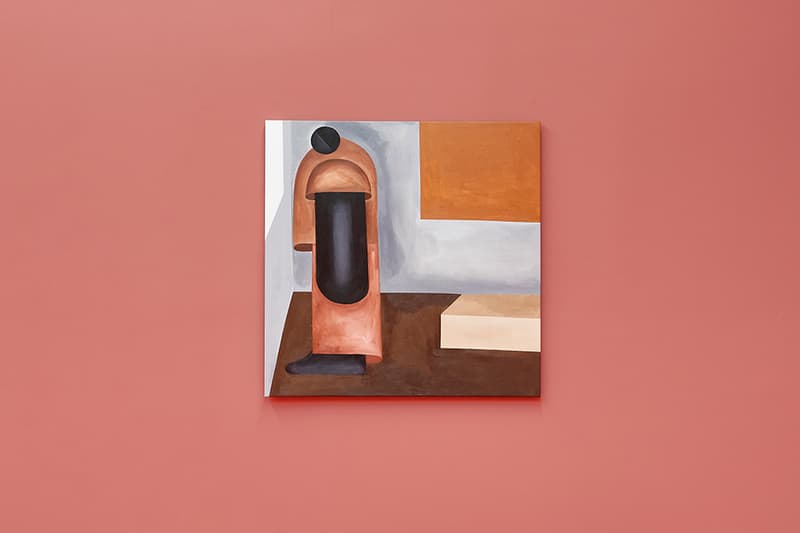 6 of 8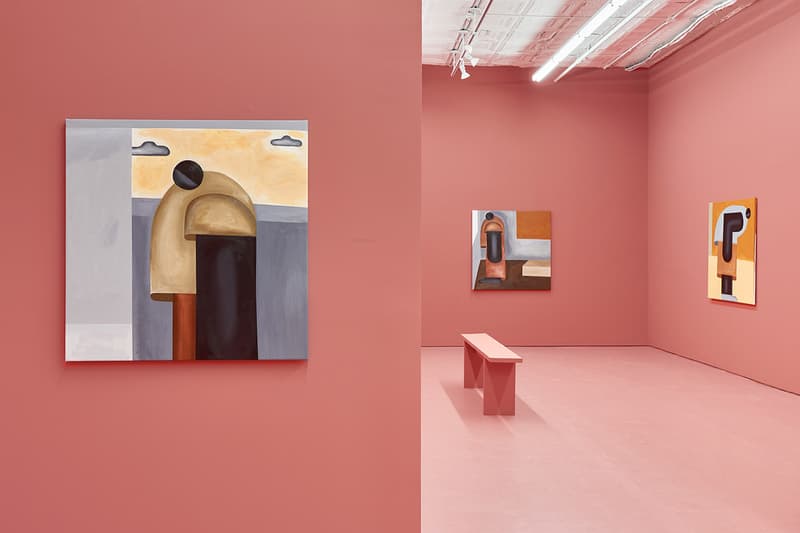 7 of 8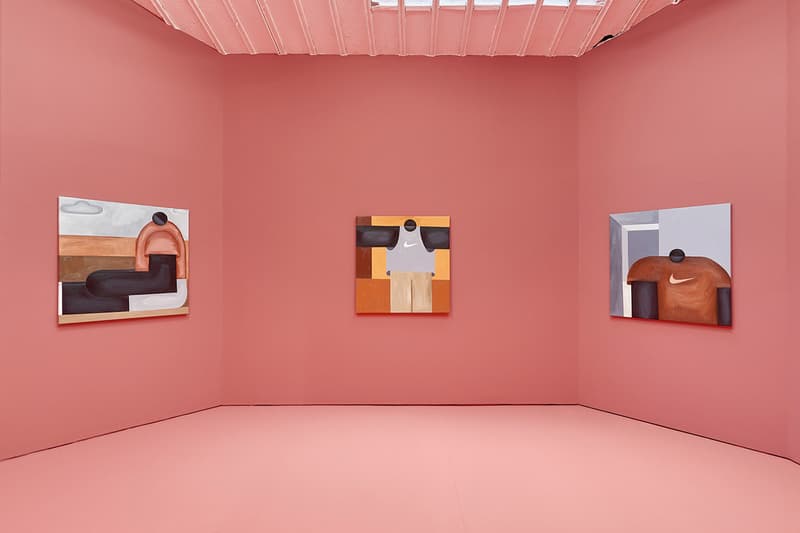 8 of 8
Kpe Innocent Instills a Sense of Calm at The Hole NYC
"you know what, you are loved :)" is on view until May 7.
---
Kpe Innocent is a self-taught Ghanaian artist who creates universally relatable scenes that strive to imbue a sense of calm in the viewer. Having studied journalism, the Accra-based creative found his way into the art world by independently studying a variety of movements and figures, such as the Bauhaus school and Minimalism, to David Hockney and Geoff McFetridge.
The Hole NYC just unveiled a new solo exhibition by Innocent called "you know what, you are loved :)". In each of the 10 square paintings, the Ghanaian artist depicts a featureless semi-autobiographical protagonist who is seen chilling from scene to scene. Slightly melancholic and injected with a pinch of pop-cultural references, such as the Nike logo seen about, Innocent's compositions appear more geometric than figurative — stressing the architecture of the scenes along the warm palette made primarily of ochre, burnt sienna, dusty reds and rusty oranges.
"you know what, you are loved :)" is on view at The Hole NYC until May 7. In case you missed it, the gallery recently opened a new location in Los Angeles which will play host to a new show by Jonathan Chapline on April 14.
Elsewhere, LACMA Presents "City of Cinema: Paris 1850–1907."
The Hole NYC
312 Bowery,
New York, NY 10012