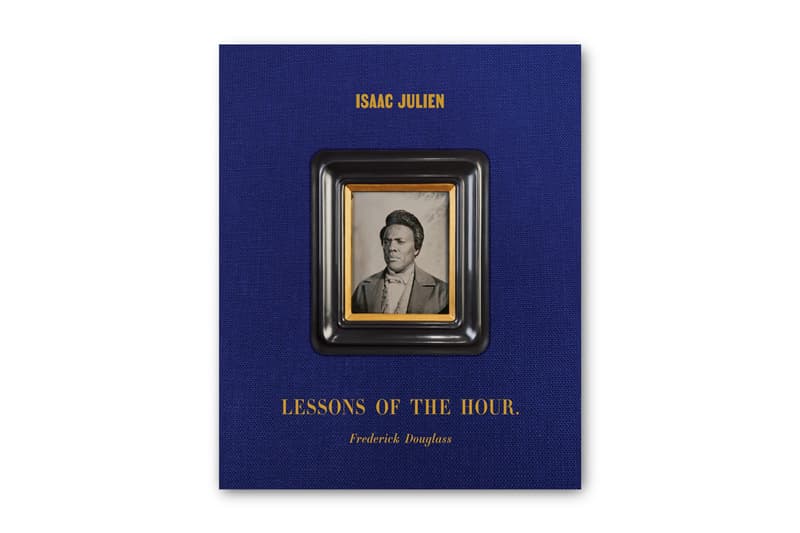 DelMonico Publishes an Elegant Art Book on Frederick Douglass
Revisiting Isaac Julien's landmark installation, 'Lessons of the Hour' (2019).
---
Back in 2019, British installation artist Isaac Julien created a ten-screen film that served as a poetic meditation on the life and times of Frederick Douglass. The installation toured around the world and comprised of a number of reenactments of Douglass' seminal speeches, including "Lessons of the Hour" and "What to the Slave Is the 4th of July?"
Just in time to celebrate Black History Month, DelMonico Books has published a stunning new art book that revisits Julien's Lessons of the Hour (2019) — serving as both a reader to the exhibition and an intimate look at the public and private life of one of the most influential figures in U.S. history.
Born into slavery, Douglass would eventually escape and become a prominent activist, abolitionist and writer who dedicated his life to advocating for equality. As the most photographed man in the 19th Century, Douglass understood the power of technology, namely the vision on how technology can influence human relations.
Isaac Julien: Lessons of the Hour – Frederick Douglass is available to purchase for $80 USD at select retailers, such as artbook.
In related news, the Whitney will hold an exhibition of Puerto Rican art to commemorate five years since Hurricane Maria.