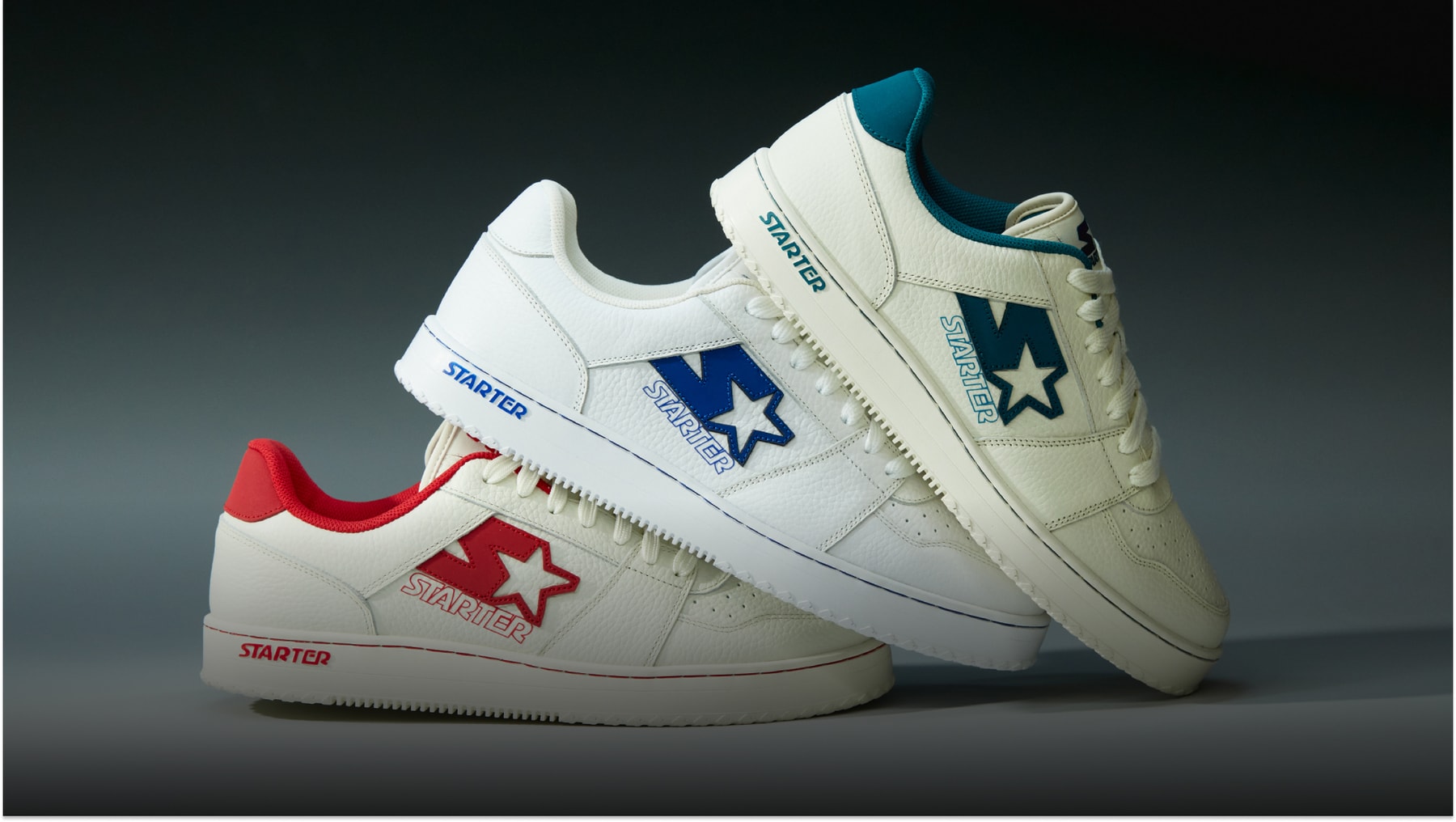 Starter Taps Into Its Sportswear and Pop Culture Roots for New Sneaker Collection
The Starter brand new range also puts a spotlight on its iconic LFS 1 sneaker.
Love for vintage sportswear continues to surge in streetwear with a growing set of fans on the hunt for nostalgic styles. Sportswear brand Starter has been a leader in retro-inspired athleticwear and is now ushering in a new footwear collection that vintage fans will surely love. One of the hero styles in the range is the LFS 1 sneaker, a model that fully represents the brand's influential sportswear and pop culture roots.
Starter was founded in 1971 and grew to become the biggest sportswear brand in America in just a couple of years. It was renowned for sponsoring every professional sports league in America. One of the label's signature products was its satin team jackets, not only were they worn by athletes, but also by sports fans. Starter then transcended to become a fashion staple in different cultural communities, gaining popularity with rap artists such as LL Cool J, Run DMC, NWA and more. The brand's cultural impact was undeniable and Starter also started to bridge the gap between sports, fashion, and music. Its iconic satin jacket would be seen worn in television shows and movies like Fresh Prince of Bel-Air and Coming to America, cementing Starter's place in pop culture as well.
The LFS 1 sneaker takes the spotlight in this footwear collection. The classic low-cut design grabs inspiration from the Starter brand retro athleticwear aesthetic and features an all white colorway along with three classic core colorways – white/blue, off-white/green and off-white/red. The shoe is crafted with tumbled full grain leather and features a breathable mesh lining that provides proper support. While the molded mesh cushioned footbed and thick rubber outsole produce superior traction as well as all-day comfort. Alongside the release of the LFS 1 model, Starter is expanding its footwear offerings in the new year with a wide range of sneaker models inspired by the brand's roots. The Breakaway 88 Low/Mid, Tradition 71 Hi/Low, and the Team Trainer 92 Low.
Starter looks to keep its pulse on retro-inspired streetwear with this footwear collection that blends innovative designs and heritage. The LFS 1 sneaker retails for $85 USD, while the expanded footwear collection will range from $50 USD to $85 USD. The entire footwear collection can be purchased at Starter.com and select sneaker retailers.