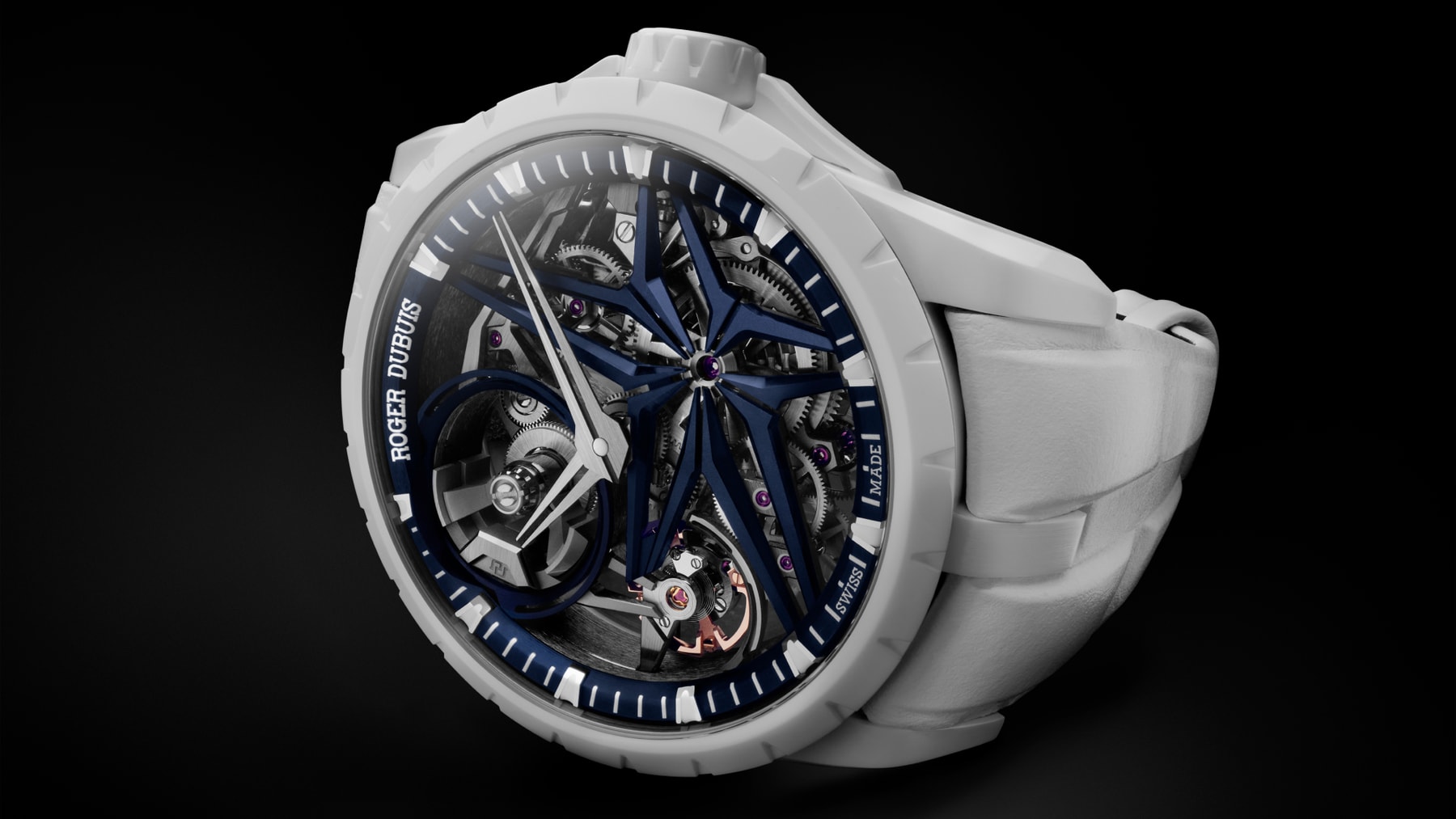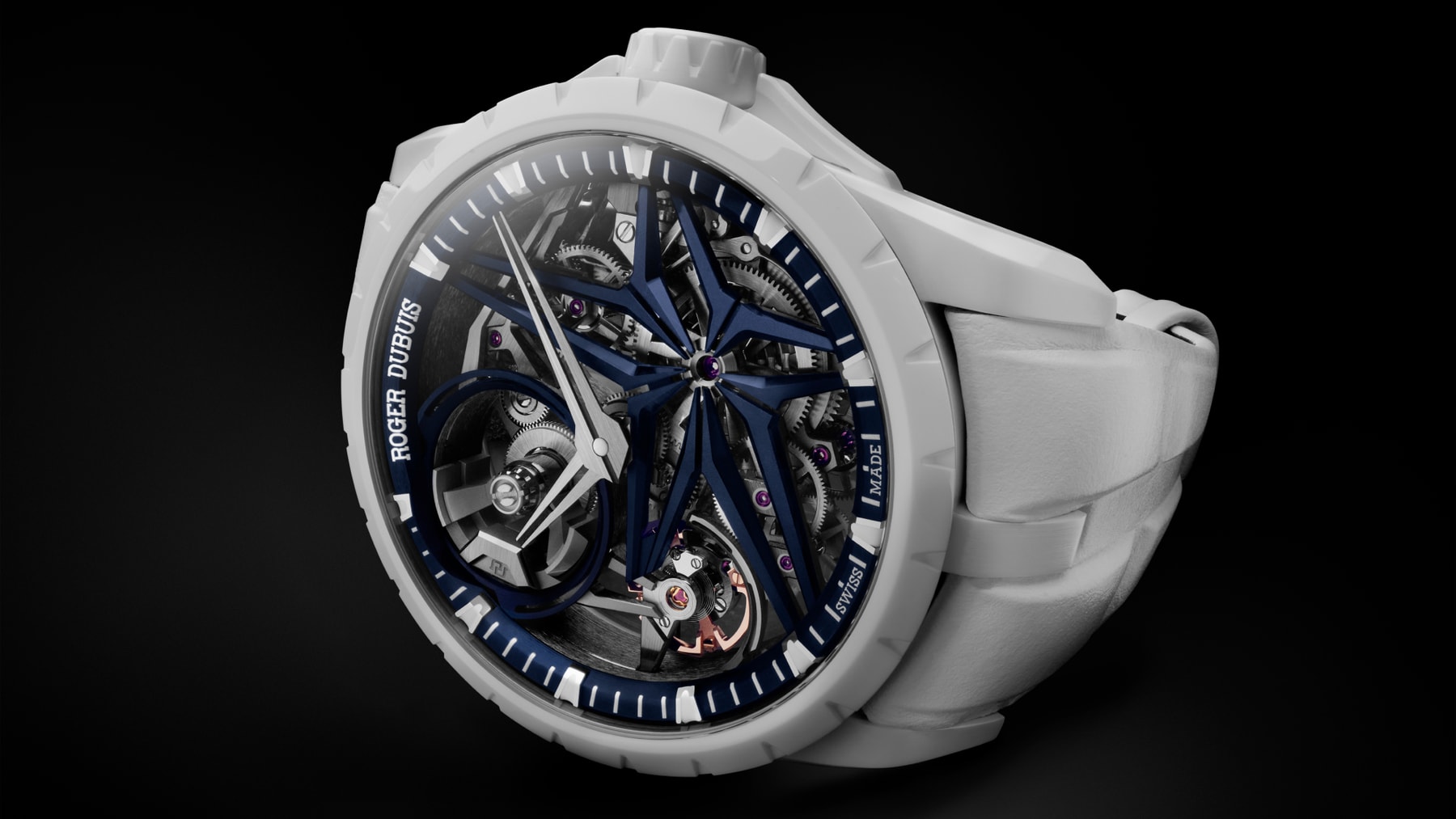 Hypebeast and Roger Dubuis Take Fine Watchmaking to New Heights of Expressivity
The Excalibur Hypebeast Monobalancier is limited to 28 pieces.
The finest of timepieces historically hail from Geneva, Switzerland, a territory known for its craftsmanship and artful approach to fine watchmaking. Uncompromising production and quality certifications — including the renowned and revered Poinçon de Genève hallmark — hold the Maison to godly standards, and as a premier Swiss manufacturer, Roger Dubuis seems to indulge in the inherent grandeur of Haute Horlogerie. The Maison's masterpieces are expressive and contemporary, designed with unleashed creativity and developed with unmatched craftsmanship and reverence for traditional horological technics. A touch of madness, pleasure and freedom distinguish the Maison as a master of hyper-excellence. The hyper watchmaker shows a propensity for architectural expressivity and summons an evocative, one-of-a-kind wrist experience for an exclusive tribe.
Working in collaboration with Hypebeast, Roger Dubuis again set its sights on the unconventional — a piece that felt luxe and tantalizing to Hypbeast's contemporary audience and reflective of the Maison's horological prestige and predilection for hyper-expression. The collaborative partnership birthed the all-new Excalibur Hypebeast Monobalancier, an avant-garde iteration of the Maison's iconic Excalibur Monobalancier timepiece.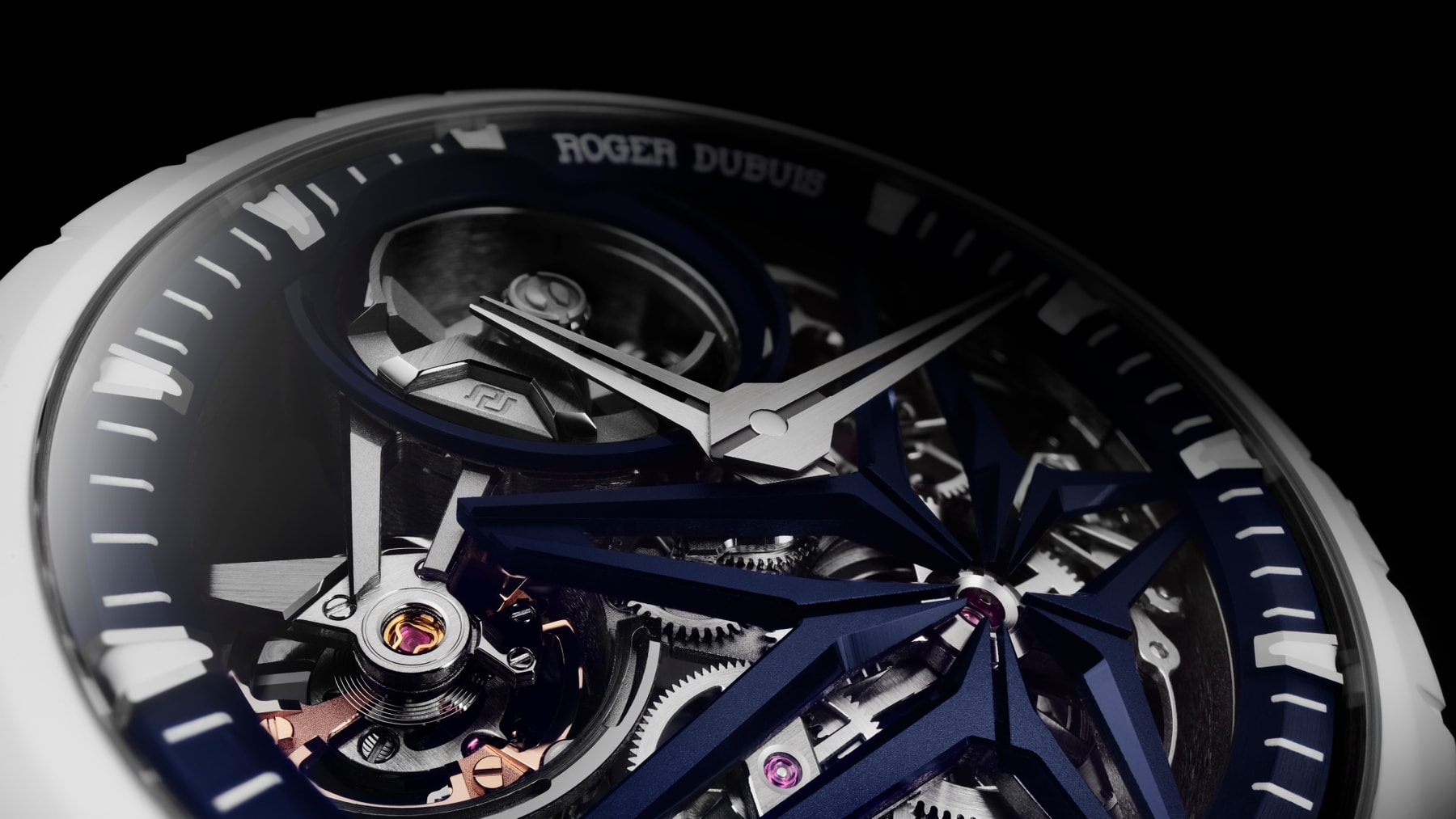 The Excalibur Hypebeast Monobalancier showcases a hyper-expressive skeletonized caliber and a 42mm scratch-resistant ceramic case and bezel. 3D embossing punctuates the calf leather strap, which features a Quick Release System for ultimate versatility. The ceramic elements, though undeniably durable, take on an exquisite smoothness and radiant finish. Most watchmakers will attest that the materiality of ceramic is not for the faint of heart. The Excalibur Hypebeast Monobalancier was painstakingly designed to adhere to Roger Dubuis' unique shape and dimensions. The use of ceramic demonstrates the Maison's technical and horological mastery, as ceramic is four times harder than stainless steel and takes 15 times longer than crafting the same case from gold.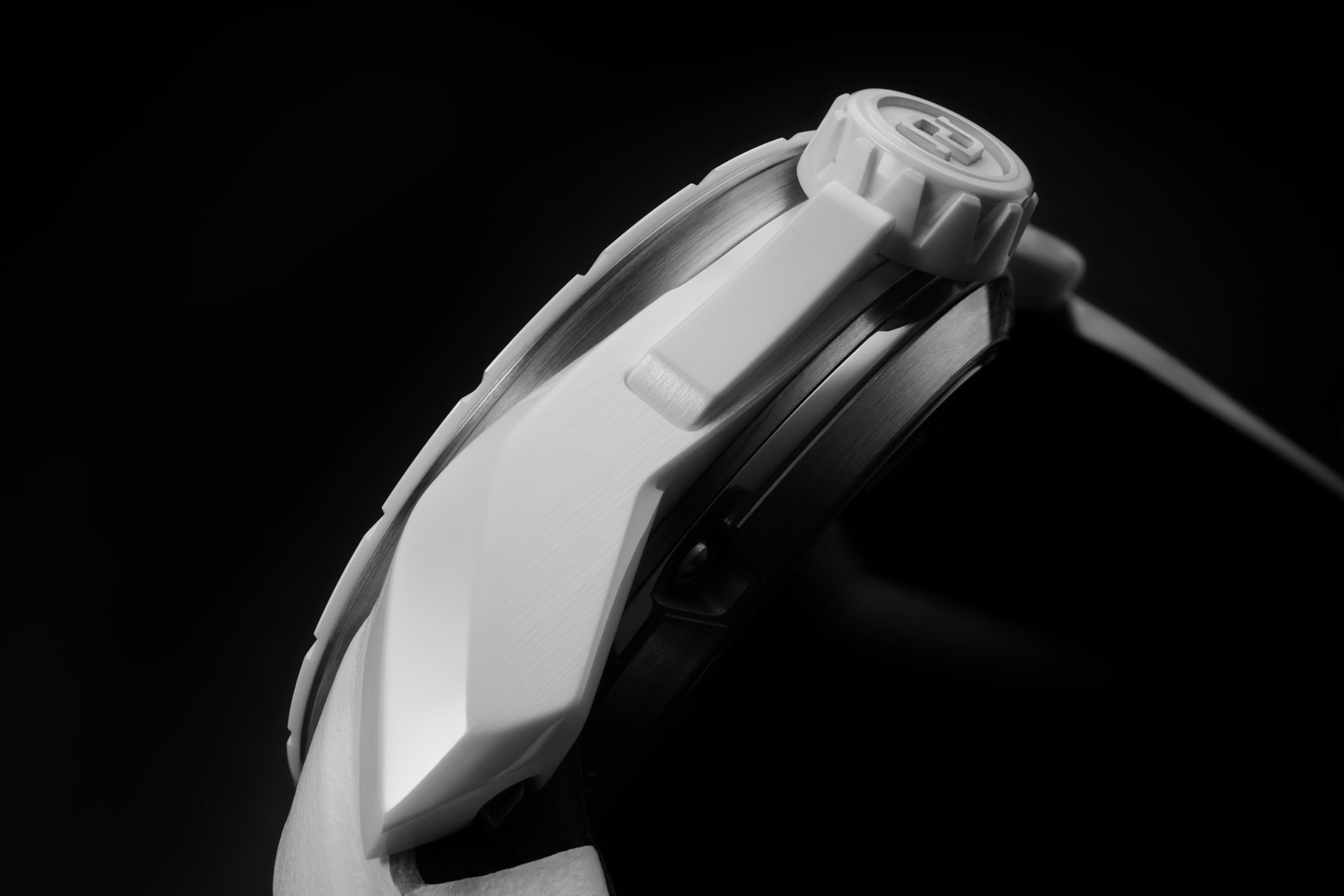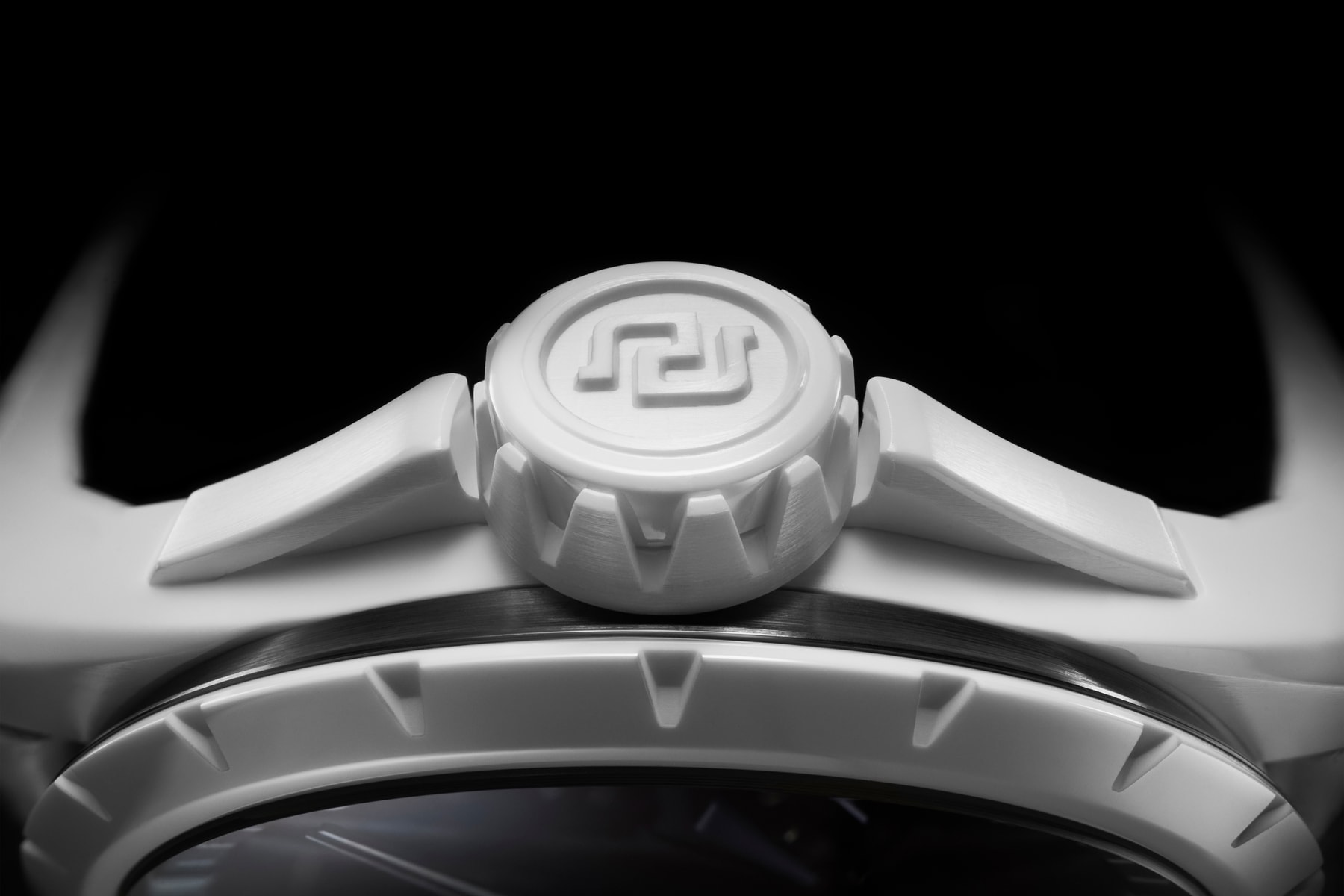 To contrast the minimalist and clean-cut ceramic elements, Roger Dubuis and Hypebeast dressed the watch's flange and micro-rotor with Hybebeast's signature colors in commemoration of the site's early 2000s blog-style interface. The timepiece is engineered with the automatic RD720SQ caliber, which power reserve has been increased to 72 hours, alongside a finely-tuned micro-rotor to minimize its internal vibration. The transparent backside of the watch provides a full view of the internal mechanisms, including the balance wheel with doubled inertia for improved stability. Enhanced resistance over time, efficiency and energy transmission are achieved by using a new lube and by optimizing the shape of the escapement wheel paired with adjustable pallet-stones – both constructed from diamond-coated silicon. The Excalibur Hypebeast Monobalancier is one few timepieces certified by the Poinçon de Genève, a mark of uncompromising and obsessive attention to the horological art form, requiring the Maison to meticulously hand finish each and every one of its components.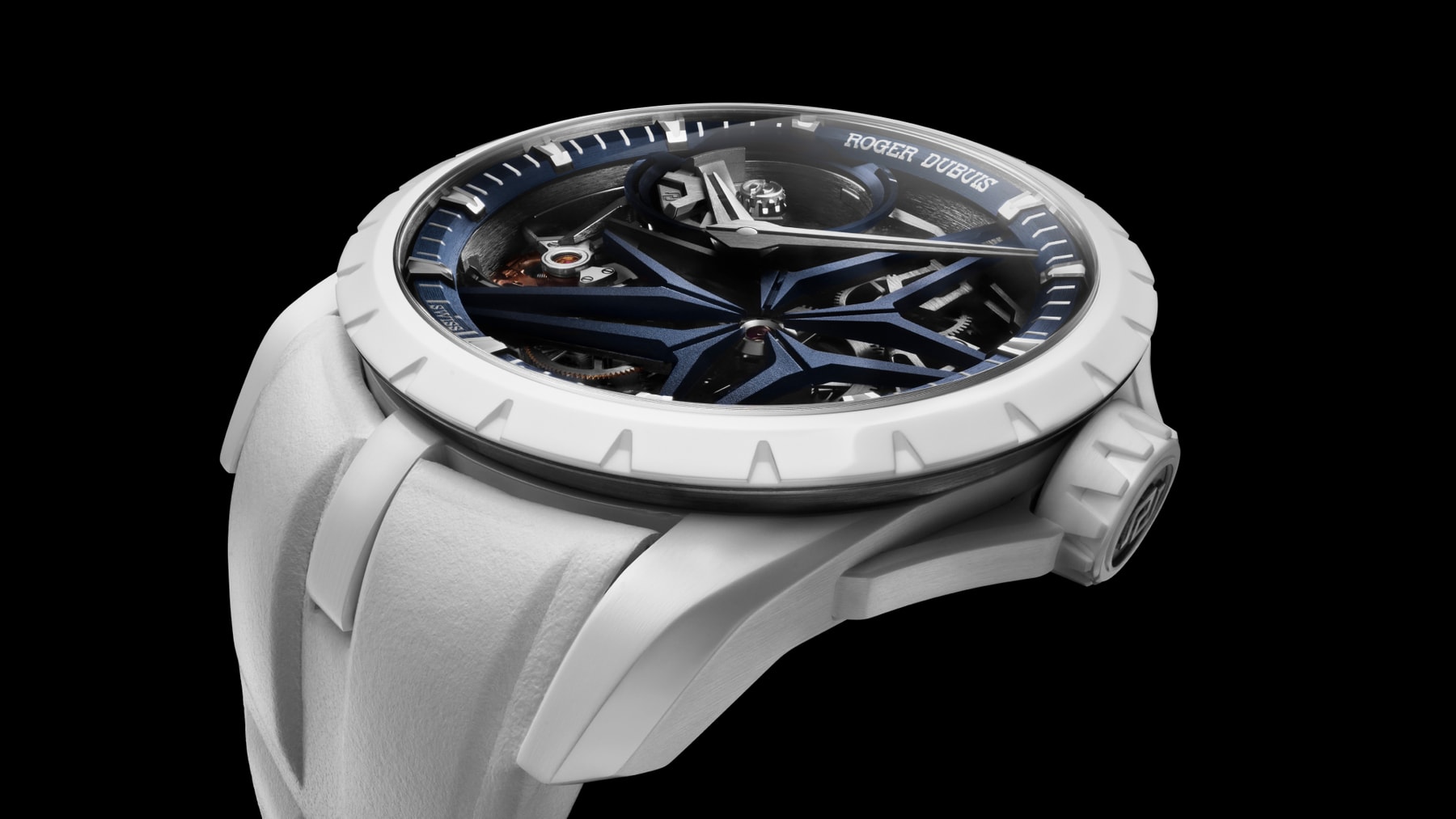 Only a fortunate few will dress their wrist in the Excalibur Hypebeast Monobalancier, as production is limited to 28 timepieces in total. Hypebeast's NYC HBX retail space, located on 41 Division St. in the city's Chinatown neighborhood, will display the timepiece in-store for viewing. The Excalibur Hypebeast Monobalancier is available to secure on Roger Dubuis' website and in-stores at the Maison's SoHo Residence on 134 Wooster St. and Beverly Hills Boutique on 9490c Brighton Way.
For a thorough breakdown of the Excalibur Hypebeast Monobalancier, head over to Roger Dubuis' website to review its full specs and features, and take a deep dive into the Maison's first-in-class collectible timepieces.