'HUNTER x HUNTER' Manga on Hiatus Once Again
Following returned concerns regarding mangaka Yoshihiro Togashi's health.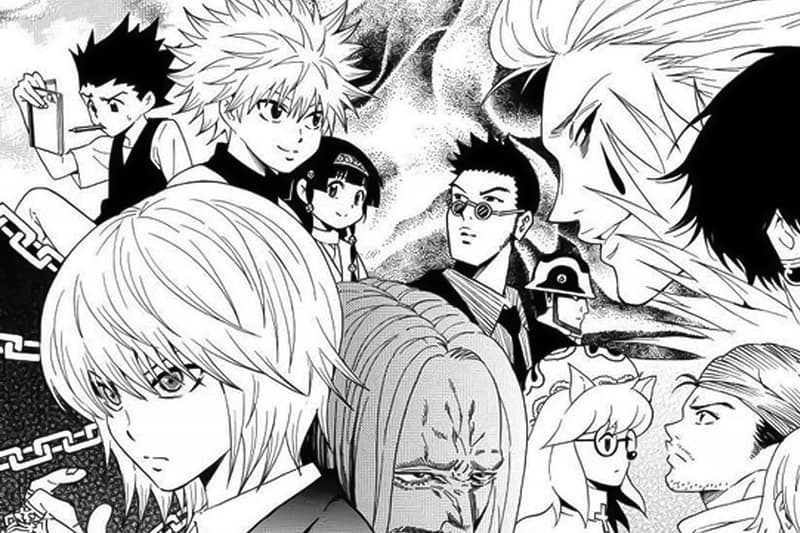 Earlier this year, the return of the HUNTER x HUNTER manga was celebrated by millions of fans as the popular series ended its four year hiatus. Mangaka Yoshihiro Togashi had been dealing with health issues that left him no other choice but to pause its development. While his condition seems to have improved, it has prompted the series to enter hiatus once again.
According to an early copy of an upcoming Weekly Shonen Jump magazine issue, a statement regarding the future of HUNTER x HUNTER's publication has been shared. It states that due to Togahi's ongoing health concerns, a format other than weekly serialization will be pursued for Chapter 401 and beyond. The good news for fans is that he will continue to write chapters with support, rather than place the series on a complete hiatus as he had to do previously. Moving forward, it's possible that release may take place via other Jump publications such as V Jump.
Stay tuned for more information regarding future chapter releases of the HUNTER x HUNTER manga.
(From WSJ #4-5) pic.twitter.com/ypwsKIi5QZ

— Hunter x Hunter (@TheHxHSource) December 21, 2022
In other entertainment news, some movie theaters in Japan had their projectors crash when playing Avatar: The Way of Water due to the film's advanced visual tech.