Facebook Gaming Asks Sara Choi to Choose Five Things She Can't Live Without
The car lover and avid gamer dives into how her journey with drifting began and how gaming supplements that passion.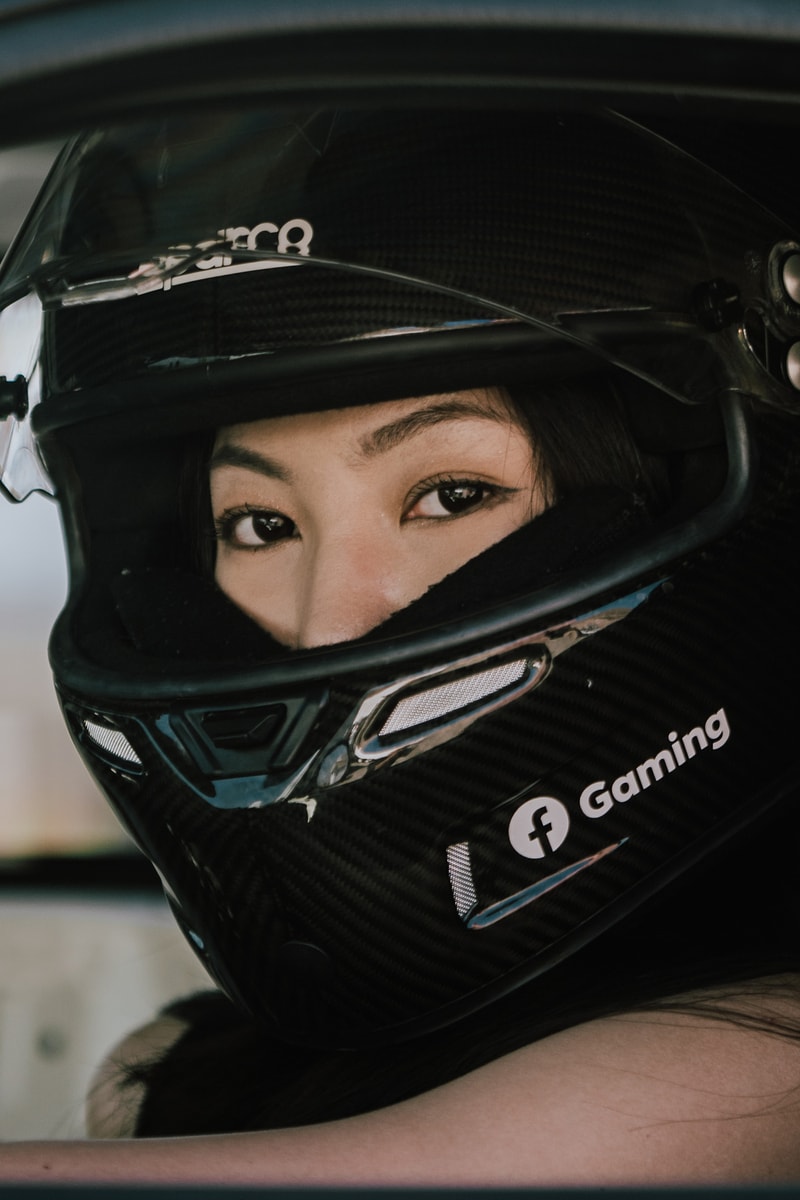 1 of 3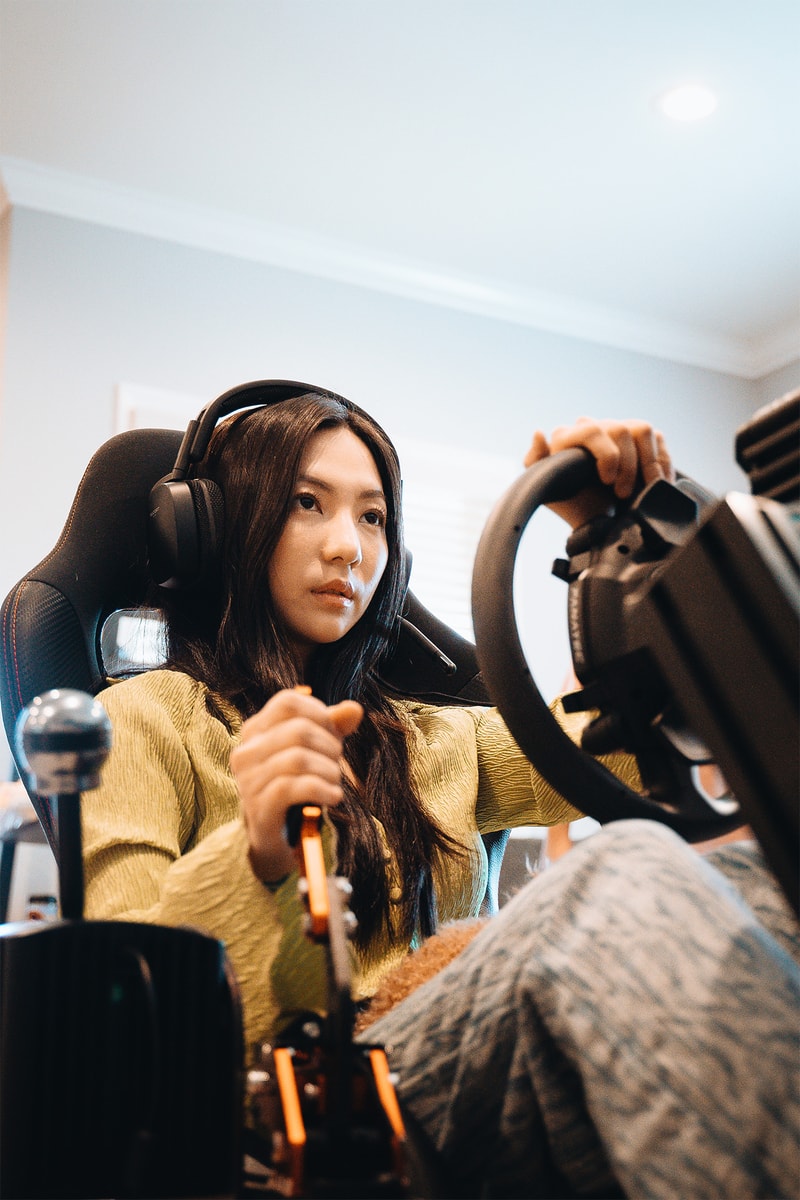 2 of 3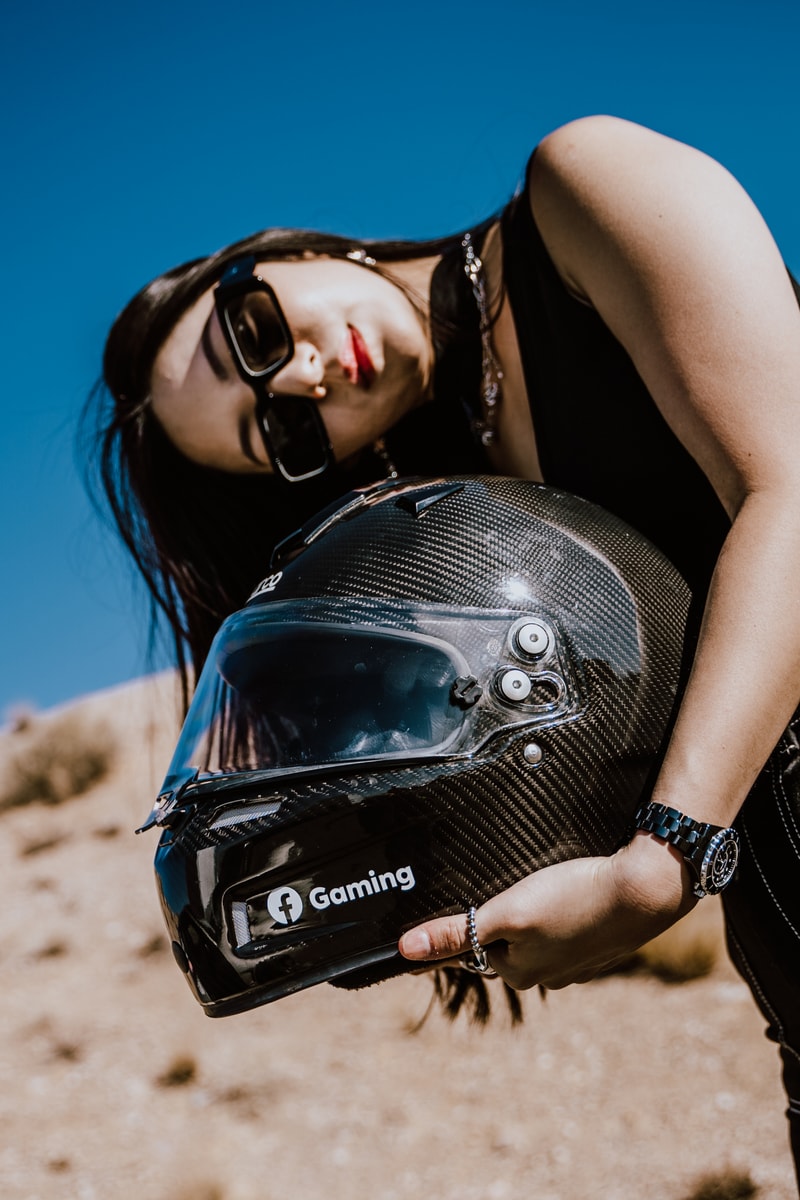 3 of 3
Sara Choi has been a car enthusiast since she can remember. Her first job was at a tuning shop, and from there, her passion took off. Choi now enjoys life in the fast lane, drifting cars and streaming with her advanced driving sim setup, which allows her to carry a love for adrenaline onto the screen as well. Gaming not only helps Choi improve her real-life skills, but it connects her to a community of others who share a love for racing.
Facebook Gaming has allowed Choi to hone her driving prowess while also uniting with others who share her affinity for cars, driving, and Pokémon Go when the racing stress kicks in. Choi discusses how gaming intersects with her hobbies and lifestyle and additionally lets us in on her gaming setup and the five items she can't live without.
View this post on Instagram
Hypebeast: Can you tell us a little bit about who you are?
Sara Choi: I am a drifter, car enthusiast, model, actor, and sometimes host.
Can you tell us a little bit about your gaming and driving sim setup?
SC: I just set up my gaming and driving sim setup so I'm super excited. My sim rig setup is a triple-screen monitor. I have an MSI PC, three MSI monitors, a Fanotech DD Pro Universal Hub, Fanotech shifter, and Fanotech pedals. I have a whole custom Position Advance sim rig to hold everything up. All my friends said that my setup's legit, so I can't wait to get some seat time in it. With driving and drifting in real life, I've heard that my setup is actually extremely similar to that, except for the G-force. A lot of drivers have told me that you can get a lot of actual practice without crashing and without the whole process of fixing up the car and stuff. So I'm excited to practice.
So being that you drift, how is driving incorporated into your gaming lifestyle?
SC: Well, I own people on Mario Kart because you need to drift in that game. But then when you're talking about Pro Sim games, like Assetto Corsa or all those GT race games, it translates well since I know how to drift and what turn to clip in and all the throttle controls. It helps a lot with gaming because it's very similar and a track's a track; controls are controls. Kind of the same thing without the real-life G-force.
What inspires you as a driver?
SC: What inspires me as a driver and why I am drawn to driving in the first place is because of all the adrenaline that it gives me. I think since I was a teen, I was very rebellious and I get a kick out of risky things. I like going past my comfort zone. I love the highs. I lived on my own since I was 15. A lot of my friends at that age were all car friends. I got my first job at a tuning shop, got my first car, and paid it off. Then from there, with my own car and all the street racing I did, I got addicted.
Also since it's a male-dominated industry, there are a lot of stereotypes about females not being able to do these things, and we can. I also love challenging my mental. Especially with drifting, I kind of switch over to autopilot. Let's say I'm about to hit a wall, usually normal drivers, your mental would break, but instead, with drifting, you're going faster and you're breaking at the last second. So it's a lot of mental training, mental challenges, and it's emotional all around.
You're breaking a lot of molds and social norms, which is super empowering to women. Can you speak more on that?
SC: Being in drifting, I hope that girls that are interested and passionate about cars would just go for it and not be so intimidated by the whole culture and the industry itself, since it's so male-dominated.
You are multi-talented and do so many different things. How does gaming fit into this lifestyle?
SC: So after drifting, since it is such a high-adrenaline activity and you get all jittery, in my downtime I love to chill out and play Pokémon Go. I'll go on my Switch, Xbox, or computer and play more Pokémon. When my friends come over we play games. And then at nighttime too, before I go to bed, I usually play. When all my stressors and my nerves are at a high, focusing on games can actually be therapeutic.
So did gaming contribute to your love of driving? What is the correlation between your love of cars and your love of gaming?
SC: What I love about both of them is that they're both the same in the fact that practice makes perfect. Practice makes perfect driving for sure. You need a lot of seat time and practice gaming also. You're not just automatically a pro at it. So it's challenging. I love challenges and when I'm off from drift world, then there's a whole different scene of gaming and challenges and pushing myself in other ways.
If you could play one game forever, what would it be?
SC: Every single Pokémon game, but specifically Pokémon Go because now you can get to level 50, which takes millions of years and hard dedication. The longevity of how long you can play the game definitely makes me lean toward Pokémon Go.
If you could race any video game character, who would you race?
SC: If I could race any gaming character, I would race Neon from Valorant because she's so fast, but honestly, I think I would still beat her. So that's not fair. Let me choose another one. It has to be an even match. Well actually, she can only go so fast for a certain amount of time. So still Neon. When she dies out, that's when I keep going and then I beat her. So still not fair, but I'm gonna win.
Who is your go-to Mario Kart character?
SC: My go-to Mario Kart character is Yoshi. He's just so cute.
Which game character is lowkey the best at drifting, in your opinion?
SC: I could only think of Mario Kart characters drifting. So I'll go in that direction. And Yoshi, because I'm loyal. So yeah, Yoshi all the way.
Do you game with a steering wheel or a controller?
SC: I game now with a steering wheel. Before I did with a controller and hopefully the wheel makes my life way easier. It's more realistic, for sure, than a controller.
What is your favorite racing game ever?
SC: My favorite racing game ever would be Maximum Tune. You go to the arcade and sit in the actual 4-seat car. It's an old-school racing game made in Japan and has all the JDM cars that we all love. It's just very classic.
What has been your experience with Facebook Gaming and streaming?
SC: I love streaming. I used to stream a lot during Covid; I streamed Valorant, but I sucked. I eventually got a sim rig and I'm going to start streaming that. I'm really excited to get everything working properly and start streaming again. I'm also really excited to start streaming sim racing because there's actually a big community of sim racers that do all sorts of racing styles. It's like a party. I'm looking forward to investing in what I really actually like.
How do you and your talents and interests relate to the Facebook Gaming platform?
SC: Thankfully there are many racing games that I can stream on the platform and Facebook Gaming supports those games; I also love having access to connect easily to other streamers in my space.
How does streaming help you improve your real-life driving skills?
SC: Streaming helps me engage with my audience that comes on to support while at the same time that I'm getting valuable seat time in drifting! It makes the experience more fun and positive.
What are the five things you cannot live without?
SC: First is my pepper spray because, you know, it's a scary place out there these days. My second item is my racing simulator, I just got it but I realized I can't live without it. The third is my Sparco helmet. I need it for drifting, for safety. I can't live without my car — a Honda S2000 CR. I named it banana because it's yellow. And finally, my dog Kopi. He is my angel. He saved me. He's my baby. I wouldn't know what to do without him.