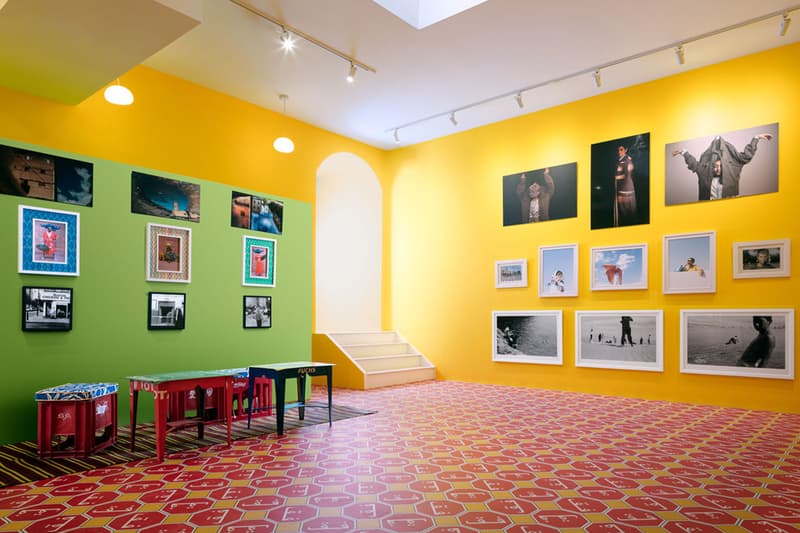 Hannah Traore Gallery Opens in the Lower East Side
The inaugural exhibition "Hues" is on view now.
---
New York's Lower East Side added a new gallery space thanks to rising arts curator Hannah Traore. Having curated shows as a student at Skidmore College, Traore was heavily inspired by her father's African heritage and sought to establish her namesake gallery as a space to champion creatives from marginalized communities.
Over the past five years, the Canadian-born gallerist has developed a keen eye for nurturing an inclusive artistic environment through the mentorship of Isolde Brielmaier, the recently appointed deputy director of the New Museum. In an interview with Artnet News, both Traore and Brielmaier note that it's important to be firm with your vision but always operate with humility — seeing people as "collaborators" rather than "competitors."
Having been laid off during the pandemic, Traore used the time to finally realize her own path. "I think the dynamic changes a lot when the person giving the platform is in multiple underrepresented groups as well," said the gallerist in an interview, adding, "I'm a Black immigrant woman. I'm an immigrant here because I'm Canadian, and in Canada I grew up with an immigrant father from Mali. I'm Muslim, and I'm Jewish."
The inaugural exhibition "Hues" opened on January 20th and enlists a number of exciting artists, such as Wendy Red Star, Patricia Renee' Thomas and Jeffrey Cheung — along with "Mi Casa Su Casa," an installation by Moroccan artist, Hassan Hajjaj.
In other art news, Rachel Harrison distorts the everyday in "Caution Kneeling Bus."
Hannah Traore Gallery
150 Orchard Street,
New York, New York, 10002