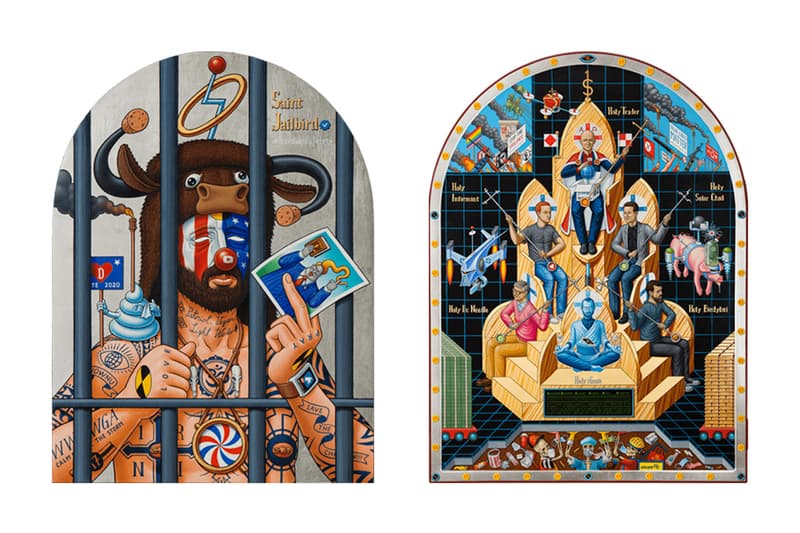 1 of 5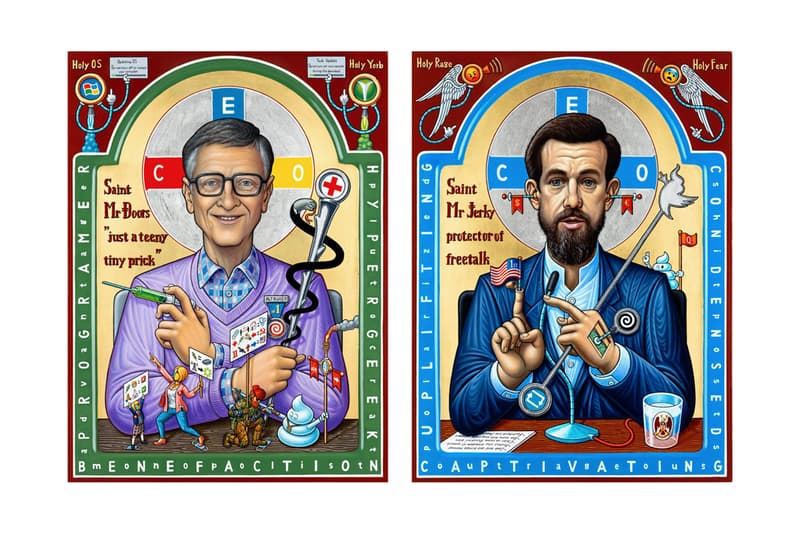 2 of 5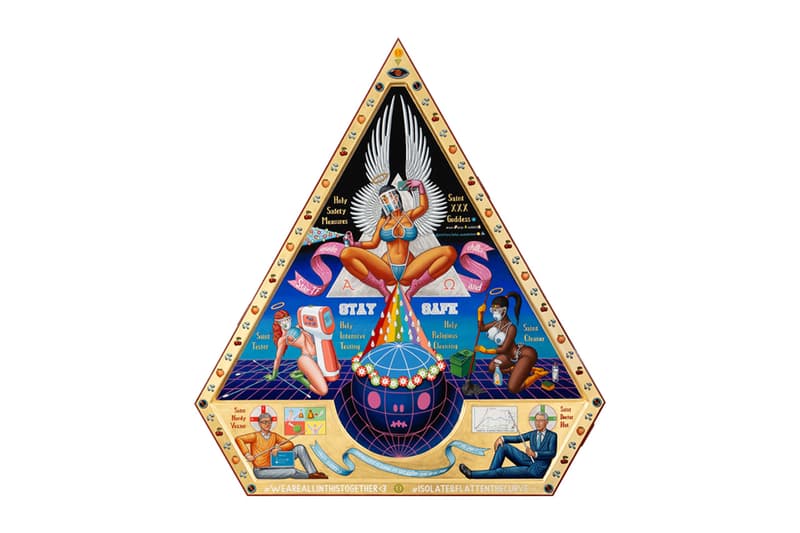 3 of 5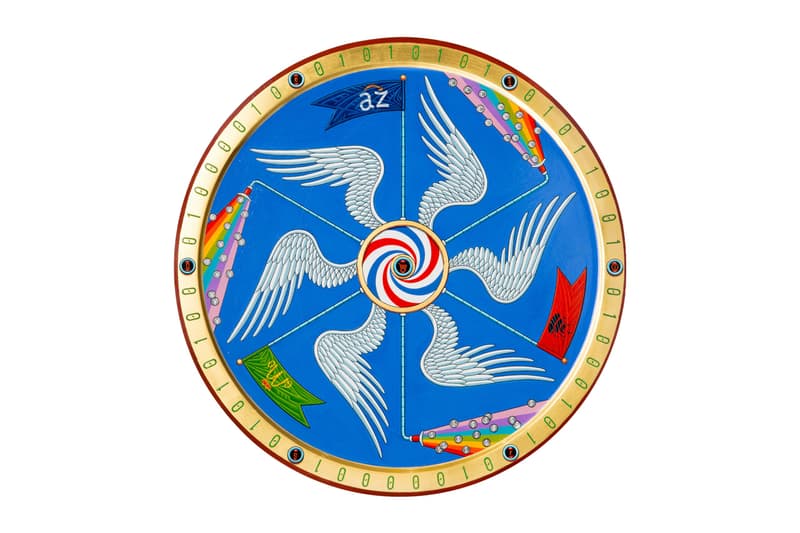 4 of 5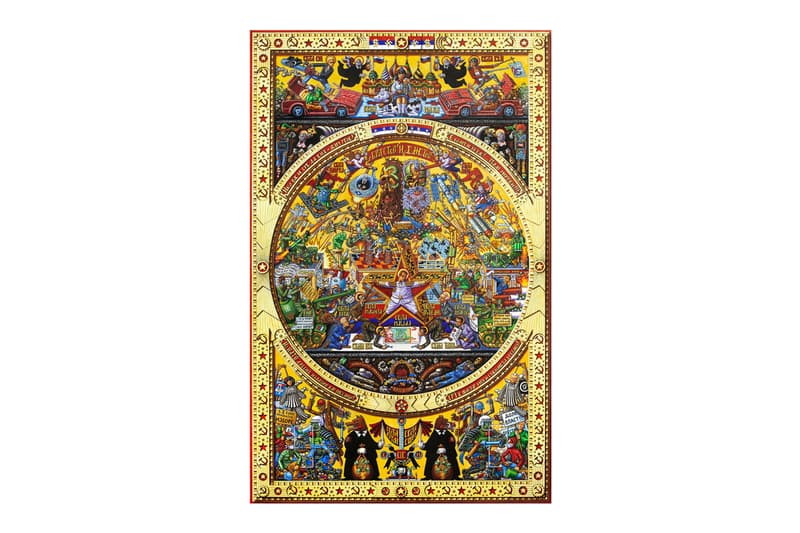 5 of 5
Aleksandar Todorovic Draws on Religious Iconography to Comment on Contemporary Issues
Check out his latest exhibition at Athens Dio Horia.
---
Aleksandar Todorovic is a Serbian artist best known for figurative paintings that draws on religious iconography to talk on contemporary socio-political issues. As his first show in Athens, Todorovic is showcasing a new body of work, titled "Brave New Normal World" at Dio Horia.
Instead of the religious figures of yesteryear, Todorovic whimsically injects today's elite — from Mark Zuckerberg and Jeff Bezos, to Elon Musk and Bill Gates. Although the artist uses lowbrow humor to convey his message, the execution of his paintings is nothing short of exceptional. Todorovic experiments across a variety of surfaces, including triptychs and canvas boards shaped to mimic a church window.
Speaking on the latter, the Serbian artist makes a rather humorous reference to Jacob Chansley, the Capitol rioter who called himself the "QAnon Shaman." Chansley is depicted behind bars holding a photograph of Donald Trump and wearing a red clown nose with the YouTube logo emblazoned in the center.
"Brave New Normal World" is an engaging set of work that is on view at Dio Horia until January 15.
Also on view, DRIFT to unveil "Moments of Connection" at MK&G.
Dio Horia
Mantzouraki 16,
Athens 115 24, Greece