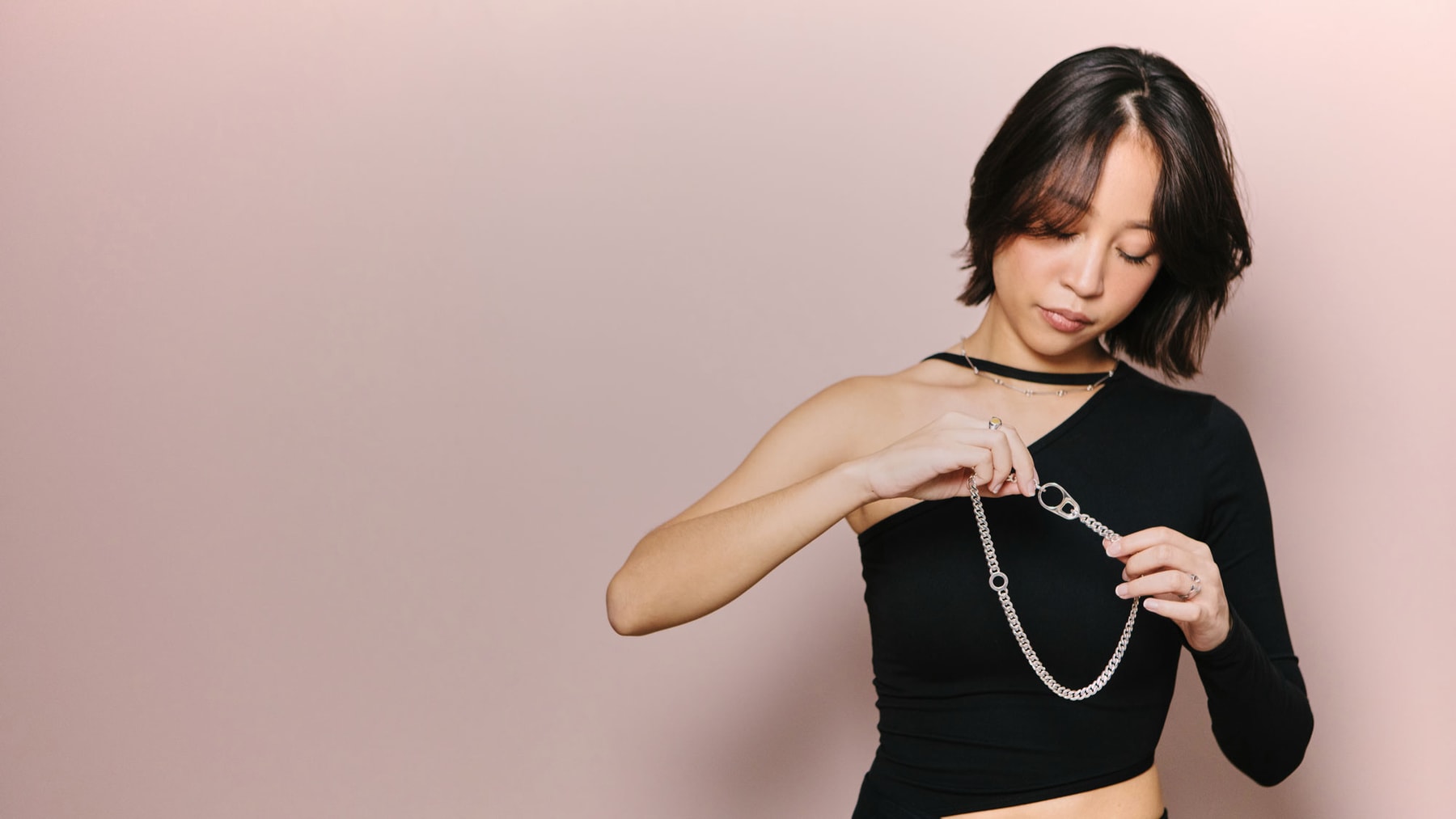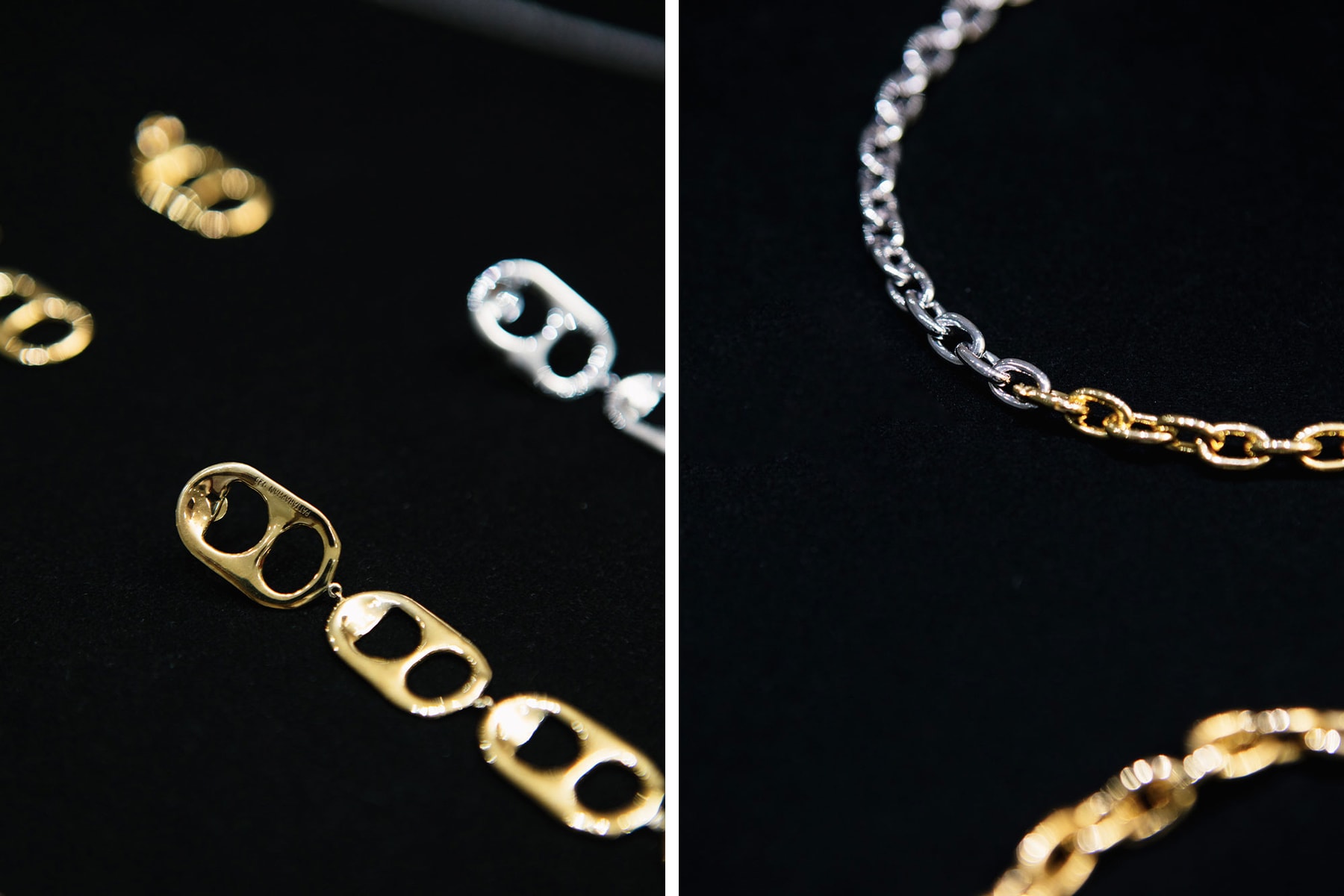 Nok Salirathavibhaga of Pattaraphan Is the Rising Jewelry Designer Paying Tribute to Her Thai Roots
In conversation with founder and designer of Public School, Dao-Yi Chow.
Presented by Adobe
Through Adobe's Diverse Voices initiative, the brand is expanding upon its longstanding belief that elevating and amplifying underrepresented talent is a cornerstone of the company and serves its community as a whole. Their latest campaign is a celebration of Asian and Pacific Islander creators showcasing the creative minds who embrace their roots and whose work is fueled by their one-of-a-kind experiences. HYPEBEAST in partnership with Adobe will continue our shared mission of uplifting and amplifying diverse voices across various mediums with a new initiative that shares the dialogue between the established and the emerging. Placing a well-known designer in conversation with up-and-coming talent, they will recount the stories of their come up, the ethos of their unique practice and how the answer to the question "where are you from" has inspired their singular path.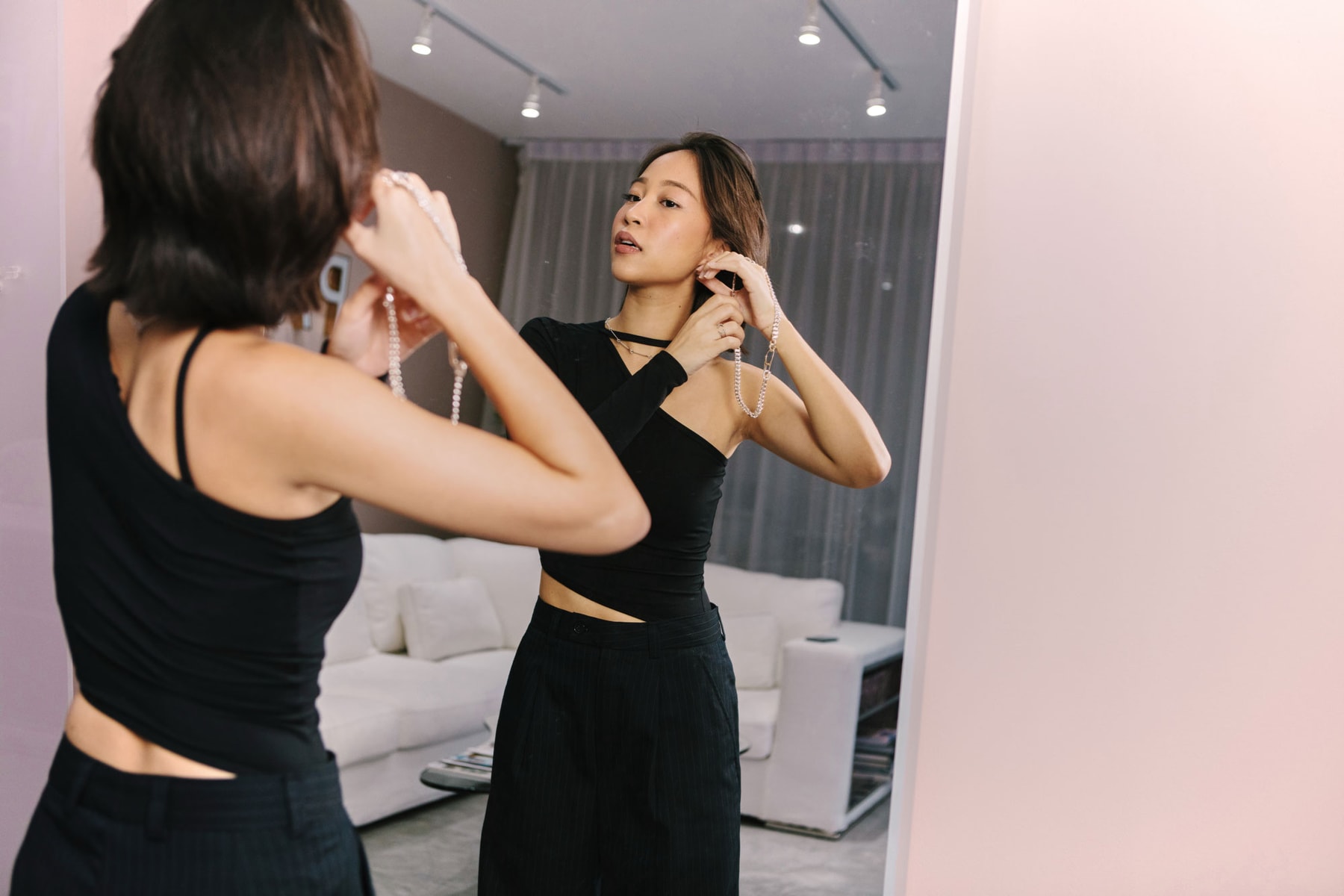 Nok Salirathavibhaga is the visionary designer and driving force behind the Thailand-based fine jewelry brand Pattaraphan. Harnessing childhood memories and a deep-rooted appreciation for irreverent minimalism as forms of inspiration, the formally-trained metalsmith has cultivated a one-of-a-kind, genderless line of jewelry that pays tribute to her Thai roots. Pattaraphan, which means "beautiful skin" in Thai, challenges traditional notions of jewelry through masterfully mixing Salirathavibhaga's affinity for metals with a sharp design sensibility that comes to life in the form of beautiful, uncomplicated-designed locket necklaces, statement soda tab-inspired earrings and seamless, two-tone bracelets.
With a commitment to preserving Thai heritage and a dedication to slow fashion, the Bangkok-based designer has caught the attention of A-list celebrities that includes Bella Hadid, Hailey Bieber, Kendall Jenner and Olivia Rodrigo to name a few. By placing emphasis on the importance and unmatched expertise of Thai craftsmanship, Salirathavibhaga's jewelry line is not only a celebration of her culture, but an embodiment of how the designer's upbringing has played a role in shaping her creative practice and identity.
In a candid conversation, Dao-Yi Chow, the founder and designer of Public School sat down with Nok Salirathavibhaga to discuss how personal experiences from her childhood have shaped her approach to design, the reason behind naming her eponymous jewelry line Pattaraphan, ways her upbringing and heritage has played a role in shaping her creative identity, and why utilizing storytelling is at the heart of her brand.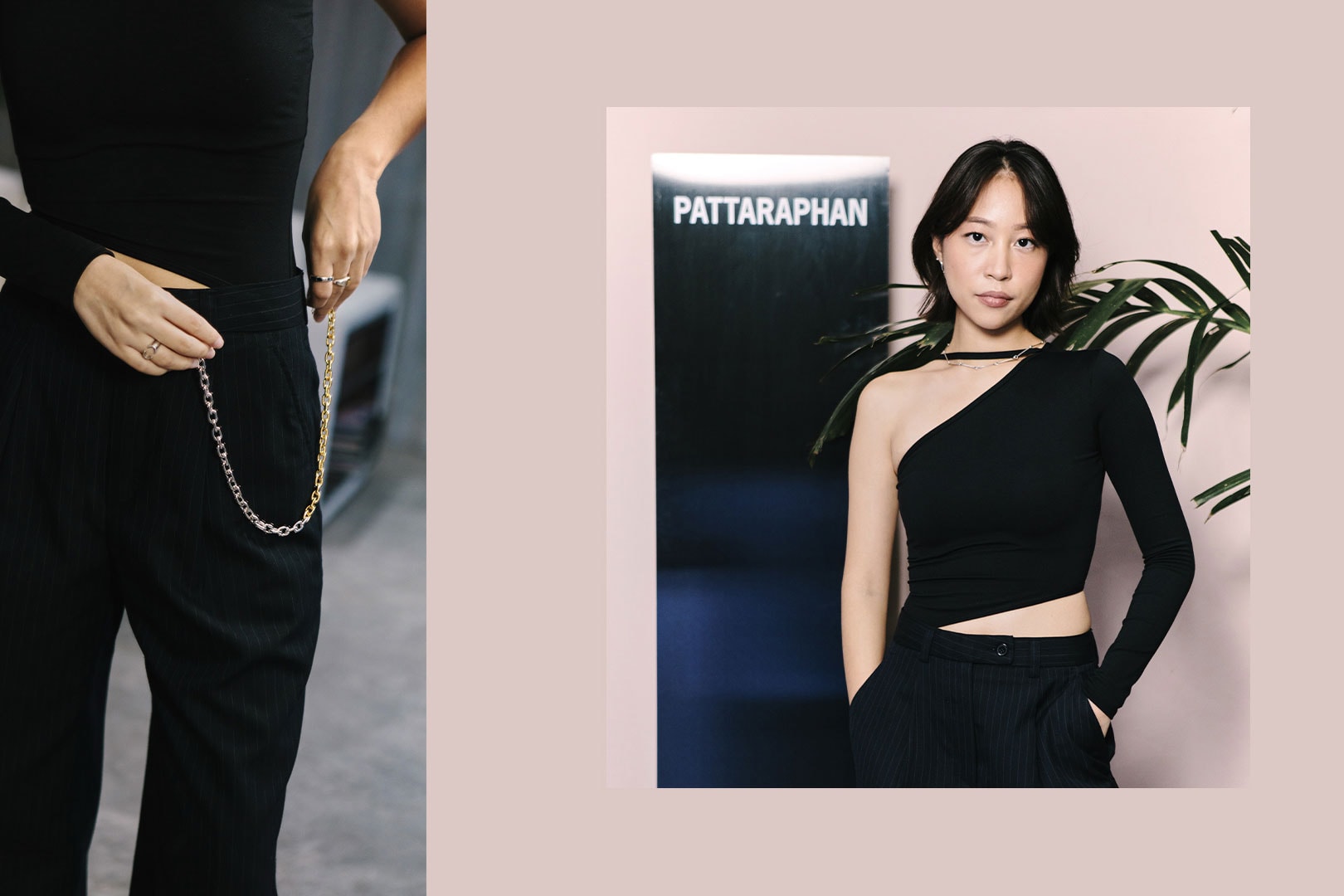 Dao-Yi Chow: Where are you from and how has it played a role in shaping your identity as a creative?
Nok Salirathavibhaga: I'm from Thailand. I was born and raised here in Bangkok and I feel like where I'm from shaped me. My parents aren't super strict Asian parents. They have suggested things, but I've always felt different in a way because I knew that I wasn't going to do something that was expected of me. So, when I decided to go to art school it wasn't truly a choice my parents would have made for me but, I feel like I've always felt different in my surroundings. But because of my upbringing and my parents were really chill, I was able to pursue what I really wanted in life.
DYC: Would you say that most of your clientele is here in the U.S. or throughout Europe or do you have a following in Asia as well?
NS: It's interesting actually because when I started [Pattaraphan], I didn't really think Thai clients would understand the brand. We didn't really have this kind of brand, where it's in between fine and fashion jewelry. So, when I started it was really difficult for people and the factories to understand the ideas. But, now Thai clients are actually one of our biggest bases and we do have clients overseas in Asia, Japan, Singapore, New York and throughout the U.S. basically. It's interesting how [my brand] has transformed and I'm happy to be a part of the change that is happening in Thailand right now.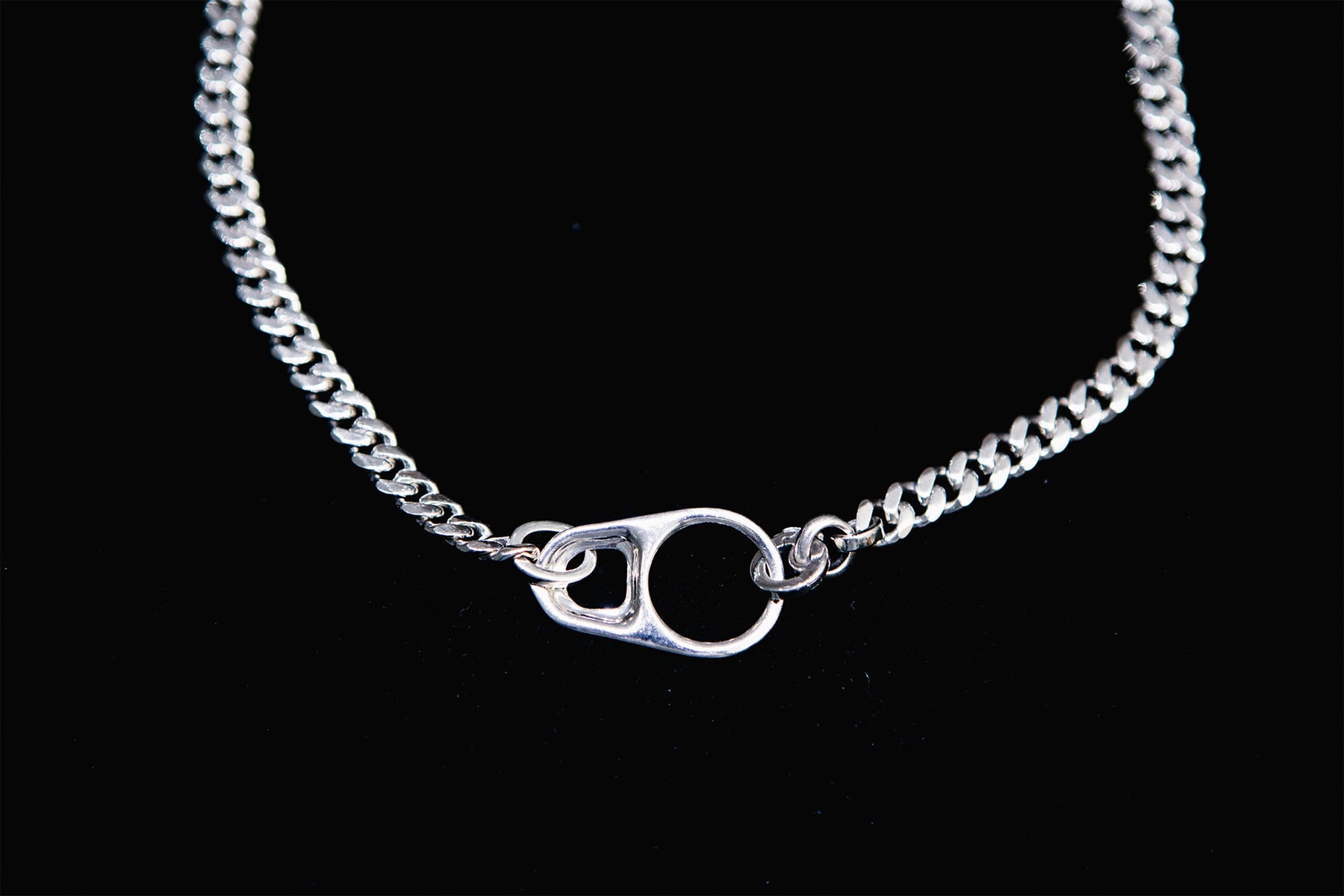 DYC: Yeah, that's the interesting path of a creative, especially when you start your own brand. You envision it one way, but sometimes it takes a life of its own. I found that when you embrace that part of it, you let that experience come to you as opposed to trying and chasing the experience.
DYC: It feels weird at first because you're fighting some instinct, but when it fully develops in front of you it must feel really good for you, yeah?
NS: I originally started studying interior design and I changed my major to jewelry design. When I first told my dad I actually cried because I was so scared to disappoint him. I never told anyone I had no experience in jewelry whatsoever and I just changed my major, knowing that interior design wasn't for me. At that moment, I really wanted to prove to myself I could do it and I'm glad I could. It's taken five or six years to get here, but it's nice to not really have to explain yourself to someone anymore.
DYC: So you went to school in Brooklyn at Pratt Institute. Can you talk about how you came to Brooklyn or New York and how that really impacted your career and where you are at now?
NS: When I started college, I knew I wanted to go to art school and interior design was one of the things that was a bit more acceptable in a way for the community here in Thailand. So I applied and I got in [at Pratt] with a scholarship. I always knew [interior design] wasn't for me in a way. I knew I wanted to be in New York and I didn't have a lot of experience that I wanted to have — like [exposure to] the art scene, the culture and freedom. I feel like New York really shaped who I am because I went there when I was 18 and I was there until I was 21 or 22. I think those are transformative years in a way and it really formed my identity as a designer, jewelry-maker and adult.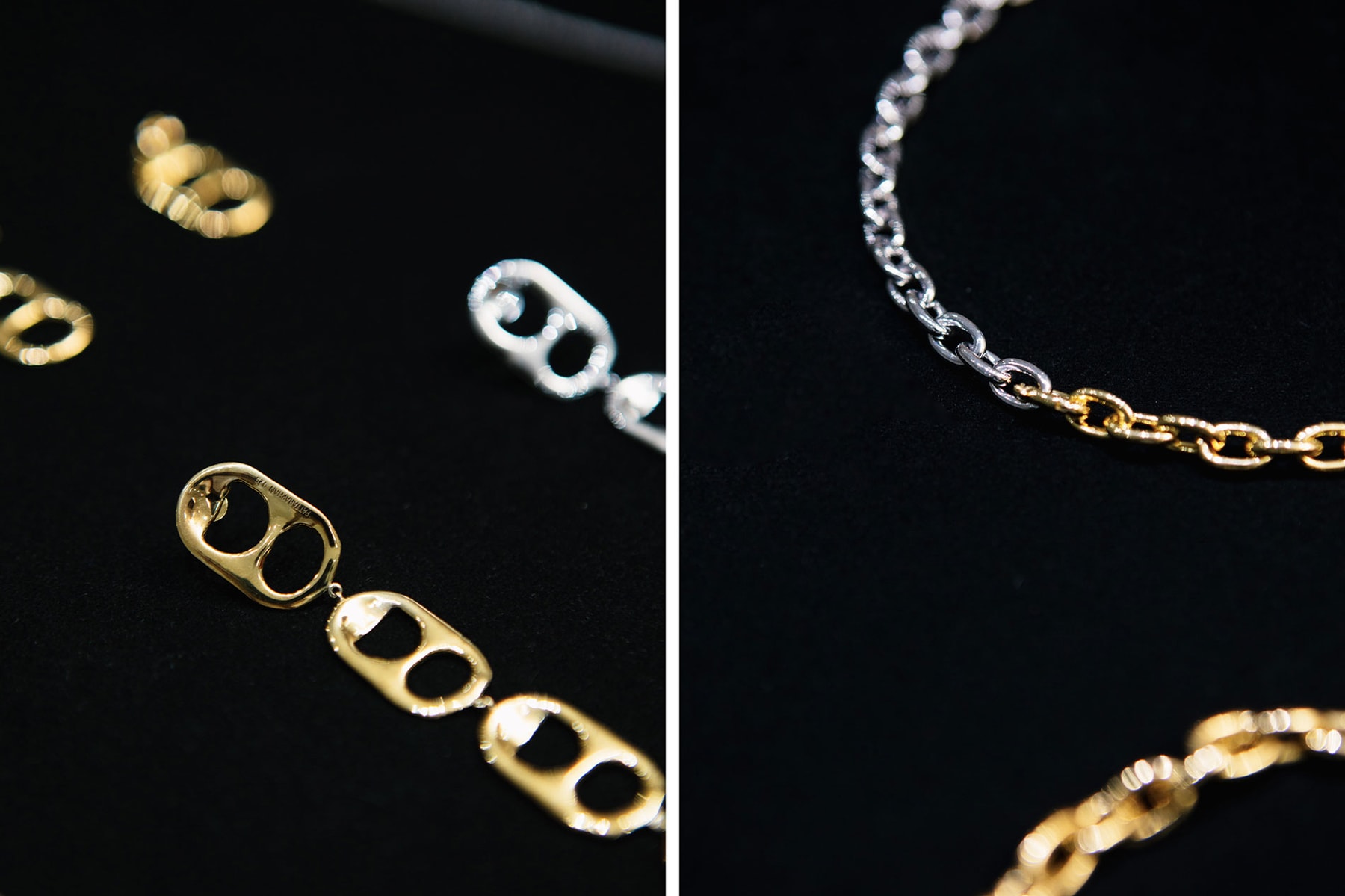 DYC: Was it difficult being so far away from home?
NS: My twin sister was in LA so we would see each other from time to time. But I had a few good friends from Thailand who attended Pratt as well and one of them was my roommate. When we were sitting on our couch in Brooklyn, I was like "I want to start my own brand" and she was like "do it, you've got nothing to lose" and that's why I started.
DYC: Well, New York will do that to you. The energy here will make you feel like you can go out and do your own thing so that's cool.
DYC: So after you graduated from Pratt, what happened? Did you start your own brand in school or was it after you graduated?
NS: I started Pattaraphan when I was finishing my thesis in school and I went on to work in a jewelry store in Brooklyn, and after a year I left. I had already started my brand, but I was young and I wanted to have all of the experience I could have because with running my own business there would always be a learning curve. It was until 2019 that I started working on my brand full-time.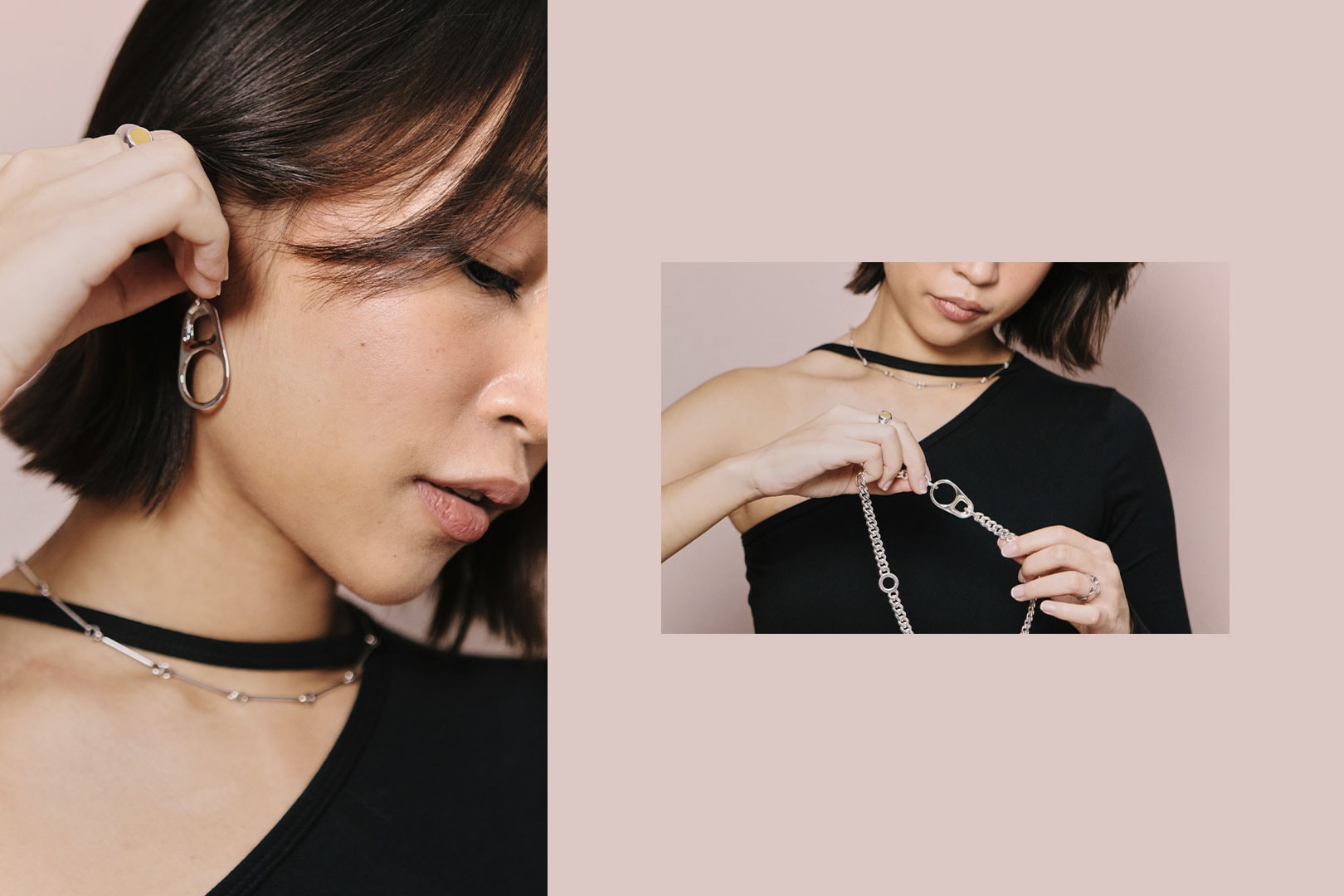 DYC: What were you doing up until 2019? Were you working for someone else?
NS: After working in New York, I left and I came back home. I actually did a 10GIA class, which is a really specific program for diamonds and I earned a degree in that. I then went to work for my family in marketing and sales for a bit and I really didn't want to, but I knew I would learn so much and meet a lot of people. So, while I was doing that I was still making pieces and going to factories and pushing the brand.
DYC: Yeah, that must be pretty daunting to start your own brand and jump in full-time. I think the reality is that a lot of designers who want to start their own brand — they're either working part-time or working full-time for another designer or studying under another designer while building the foundation and getting the sense of business needed to start their own brand.
DYC: But, you jumped in and did it yourself without really working with anyone else or for anyone else in the business — right?
NS: I mean, I interned a lot during college and I worked at one place in New York. But, I always tell people who come to me for advice to take some time to make sure you're ready. You'll never be 100% ready, but don't jump in and do it the way I did it. But, I can't go back and change anything because I definitely just jumped in.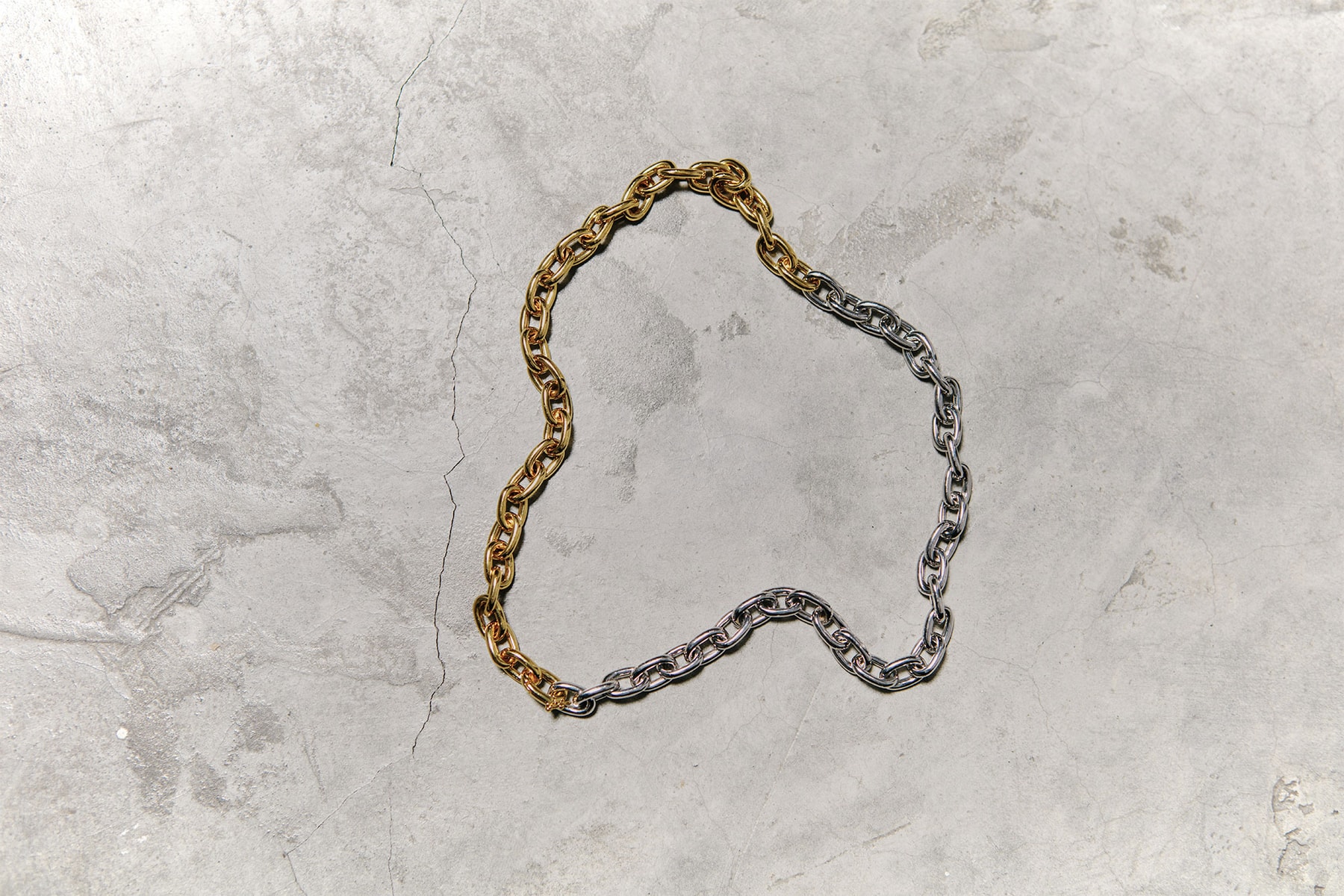 DYC: Nowadays, the idea of representation is such an important thing for a lot of Black and brown designers of color or creatives. Growing up, was there any jewelry designers or creatives that you looked up to or admire? And, how were they a source of inspiration for you?
NS: My first boss ever was Katherine Kim and her brand is Katkim now. When I changed my major to jewelry design, I felt like I wanted to prove to myself and everyone else that I could do this, so I applied for an internship and she accepted me. She's also Asian American and she showed me how a small business can really thrive. As a female designer who was born and raised in the states it's really cool to have her as a role model.
DYC: That's dope. It seems like you have this big international clientele and following, but being sort of rooted and local to Bangkok in Thailand.
DYC: Can you talk about being in Thailand and where you're drawing inspiration from for your collections?
NS: I feel like now that I'm thinking about it, I have a lot of inspiration from my childhood for the concepts or collections. I decided to make lockets because I read this Thai novel a million times and the main character is a really strong, independent woman [who I named the lockets after]. I wanted to do something in an intimate form and I thought of lockets. I like to get inspiration from dating life and just living basically. I feel like [my inspirations] are a mix of childhood memories and also finding inspiration everyday.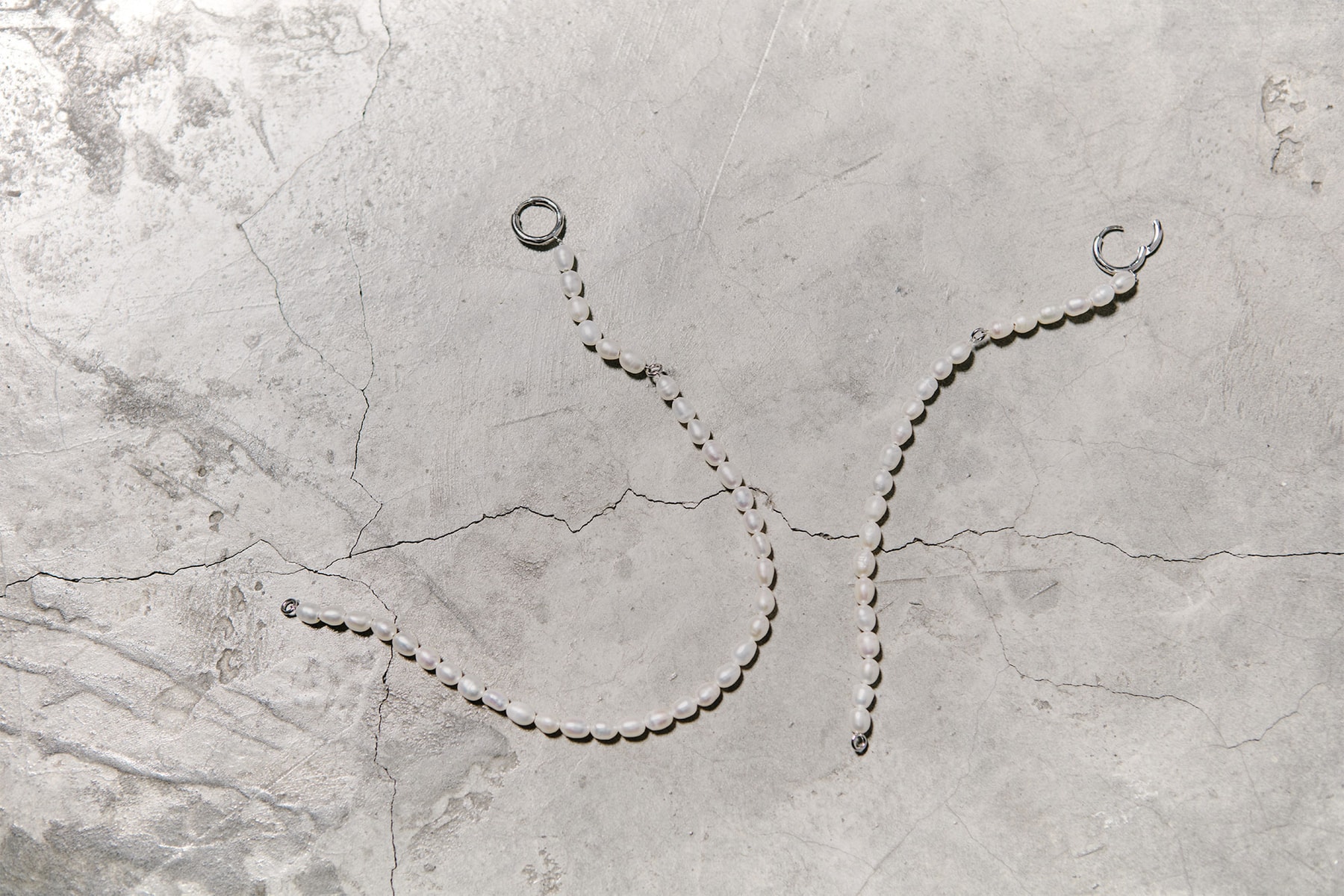 DYC: How important is it for you to continue to make everything in Thailand?
NS: Very. When I graduated and started [the brand] in New York, I knew I wanted to make my line in Thailand. With my upbringing, I knew I wanted to not only voice my stories but the stories of the artisans I work with in a way. They're super talented and they take so much time to create something with me. I would design something and literally argue with them in millimeters and half millimeters. I'll push back on some things because I was trained as a metalsmith, but other times they'll exchange ideas with me or offer me advice. They're super important and it's really important for me to keep this going. Without them, I wouldn't be here also.
DYC: Also just to have a hometown designer be able to reach the rest of the world, I know that's a big sense of pride. Your team, your family and everyone that's involved in the process. I know that that was the case with all of the factory workers and sewers any time that [Public School] made the news it was a big, big deal. We'd walk into the factory and there'd be a cutting from the newspaper hanging up on the wall. So, I'm sure they're really hyped for you.
NS: For me, when I have some really amazing news I always share it with my team and it's a really happy work environment, I don't really see myself as a boss. Without them, I really wouldn't be here so I want to keep us going with a strong team spirit always.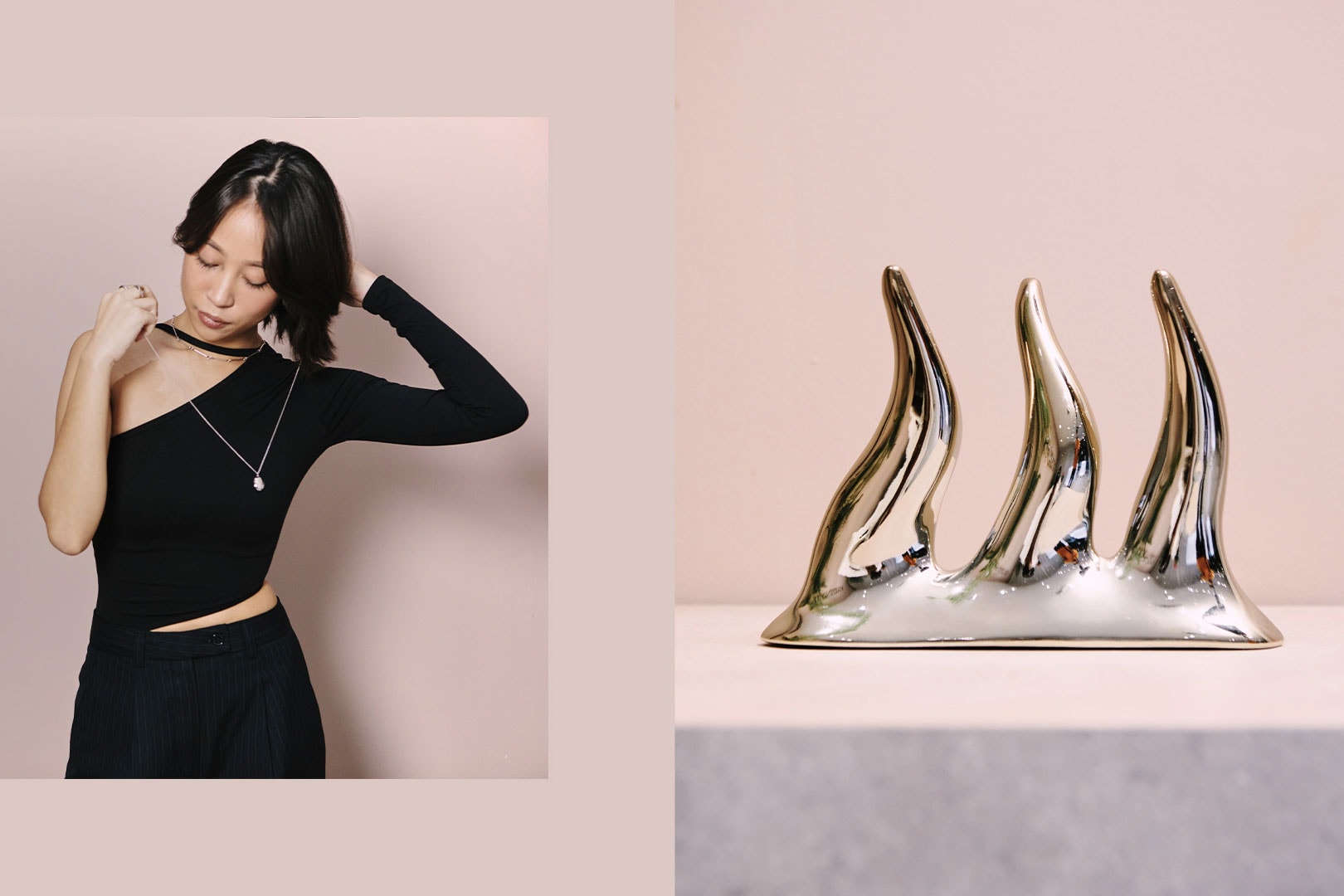 DYC: So, I read somewhere that you said that your collection is authentically Thai. It seems like Pattaraphan has been really embraced by fans here in the States that are on the Western side of the world. Can you explain why you feel your brand is authentically Thai and what that means to your clientele, and the people who may not connect to your heritage or to where you're from?
NS: This all ties back to my heritage and upbringing and I completely forgot about this memory. But growing up, I was spending a lot of time at my grandmother's house and there's a Buddha room where you can go and pray, and that was right in the center of her house. I spent a lot of my time burning candle wax and I knew I shouldn't have done that. I was really young and I must have been six or seven and I was really fascinated by the fire and the wax melting. That experience of being in the Buddha room alone was kind of peaceful. Also, My grandma would bring jewelry out all the time. Me and my twin sister would try everything on and all the pieces were made by Thai jewelers. My grandma passed away, but last year she would have been 99. So when I was six she was already kind of old, but all of the jewelry was made in Thailand.
I got that feel [for jewelry-making] from all of these pieces that were so well made and that experience in the Buddha room and playing with candle wax. Fast forward to when I was in college and I decided to change my major to jewelry, I was doing the same thing because [in class] you would learn how to fabricate jewelry from metal directly or fabricate jewelry from wax and then cast it. Thinking back I always knews jewelry-making was for me, but I completely forgot about this candle wax memory so that's part of it and my grandma loved Thai artistry which instilled a sense of pride for my heritage in me.
One of the first hotels my grandma built — everything was Thai — but it was made for a more international clientele in a way. It was the first hotel in Thailand to have a pool so it attracted a lot of clients and in the same way I'm doing that with my brand. All of my pieces are made in Thailand and are centered around stories about me and my conflict or relationship with my own Thainess in a way, and that's translated in my own way artistically. I think that's why people resonate with my brand because it's authentically designed and made. It doesn't have to scream "yeah, it's Thai" with flowery designs and things like that.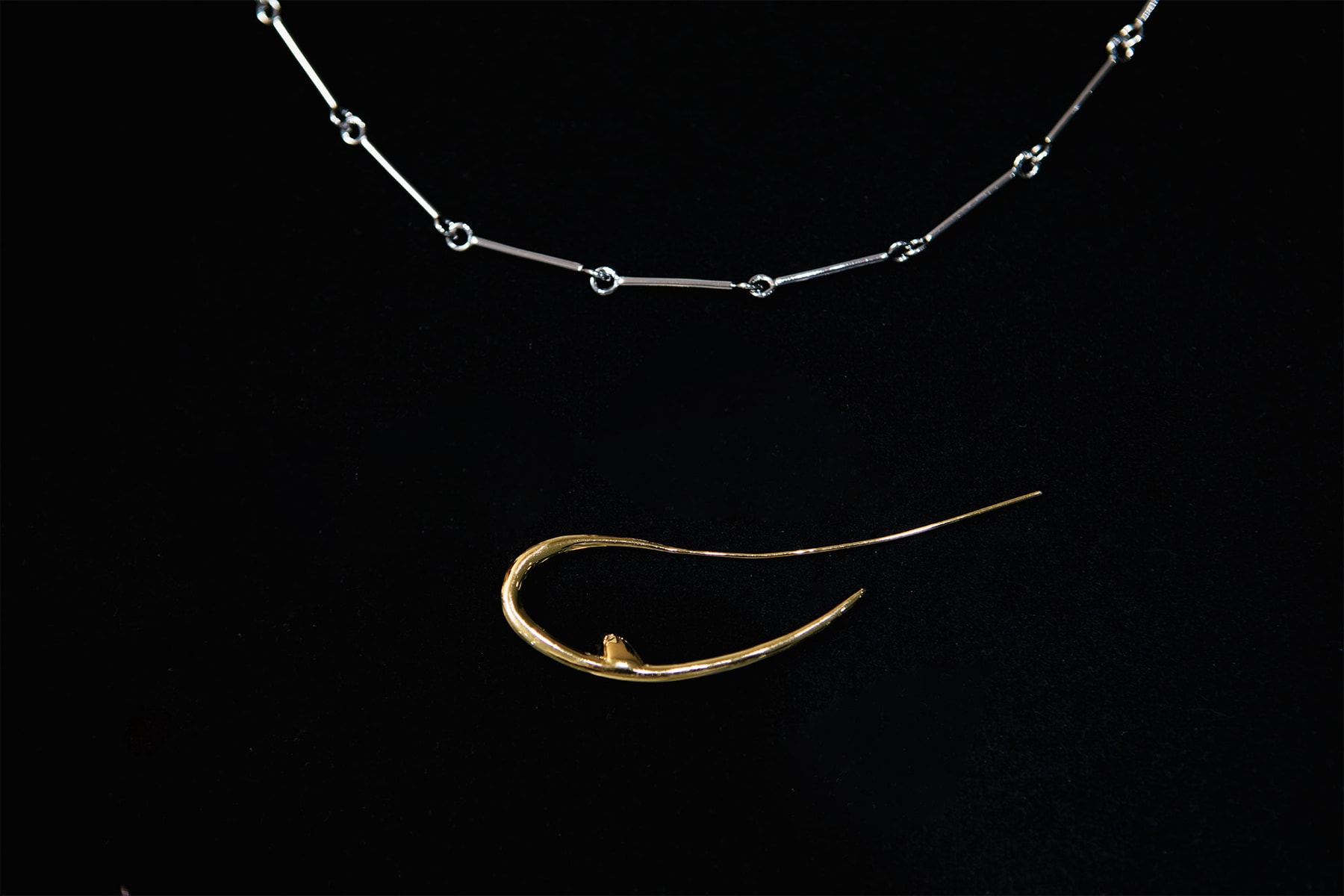 DYC: Can you talk about the meaning behind Pattaraphan and why the name of your line is significant to you?
My name is clearly Thai and I really didn't like my name growing up because I felt like it was such a traditional name. I didn't like the meaning because it stands for girl with beautiful skin. We have meanings for everything in Thai and if someone asked me what my name meant I had to say that. I always felt like I had this complex relationship with it because your name is given to you at birth and you don't have a choice. Both my names, Nok and Pattaraphan, were given to me. But when I started studying jewelry, my view changed because in a way, with jewelry you're adorning your skin in a way that's authentic and looks best on you. [Jewelry] is something that should feel really good on and I feel like the name Pattaraphan really personified that.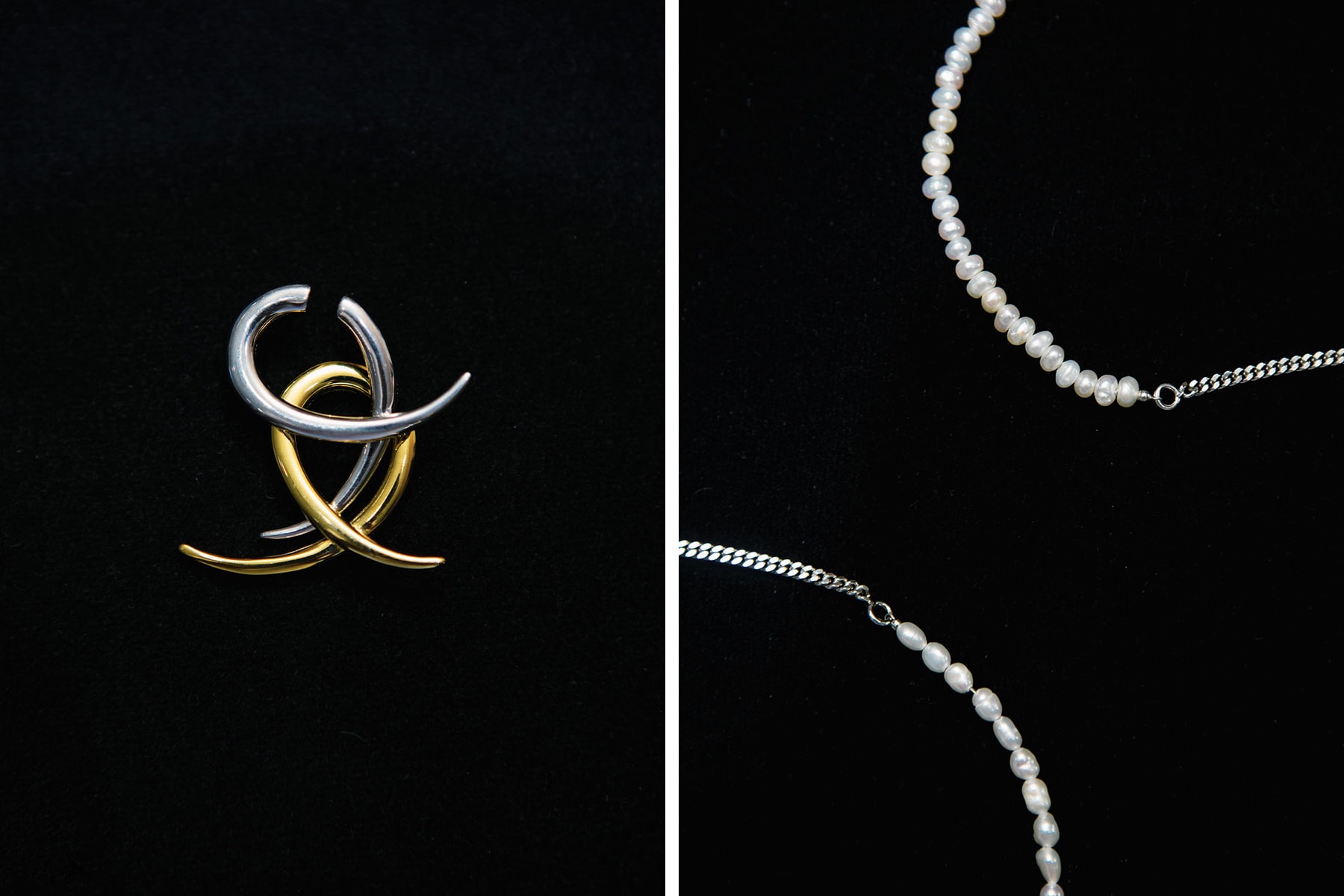 As part of the three-part series, stay tuned for more candid conversations and in-depth interviews from visionary creators from within the Asian and Pacific Islander communities who are paving the future forward with their discerning approach to creativity.