Plaza Next to Oscars Venue Removes Statues Honoring the Racist Legacy of Director D.W. Griffith
As part of a $100 million USD makeover of the iconic venue.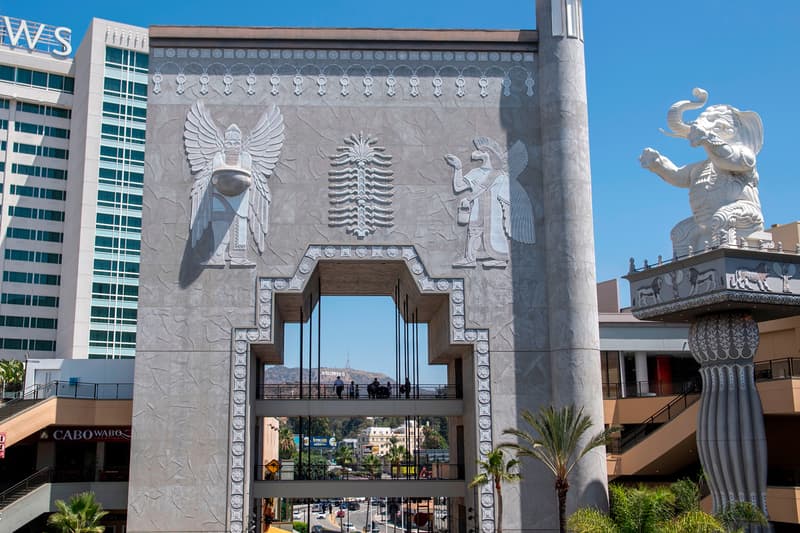 Hollywood & Highland, known for being the complex next to which the Oscar's Dolby Theatre is situated, is removing statues honoring the legacy of late filmmaker D.W. Griffith. The change was brought about by the new owners of the shopping plaza, DJM and Gaw Capital Partners, as part of the venue's ongoing $100 million USD makeover. (The Dolby Theatre, however, has different owners.)
The fiberglass white elephant statues had been a tribute to the Babylonian storyline of D.W. Griffith's 1916 silent drama Intolerance. The film was made as a response to critics of 1915's The Birth of Nation, which was denounced for its racist portrayal of Black Americans and is widely regarded as one of the most controversial movies ever made. Griffith himself also happens to be the son of a Confederate Army soldier.
"This is a real opportunity to move away from the clichés of Hollywood, red velvet ropes and big studios," said Chad Cress, the chief creative officer of DJM, to the Los Angeles Times. "The Hollywood of the future really needs to stand for something that is more inclusive of what our culture looks like today."
A crew began the process of removing the statues on Thursday night.
Along with being renamed Ovation Hollywood, the renovation will include stripping the venue of its faux Mesopotamian decor in a revamp favoring an Art Deco style.
In other design news, the Paris studio Lemoal Lemoal fashioned a sports center out of hemp.