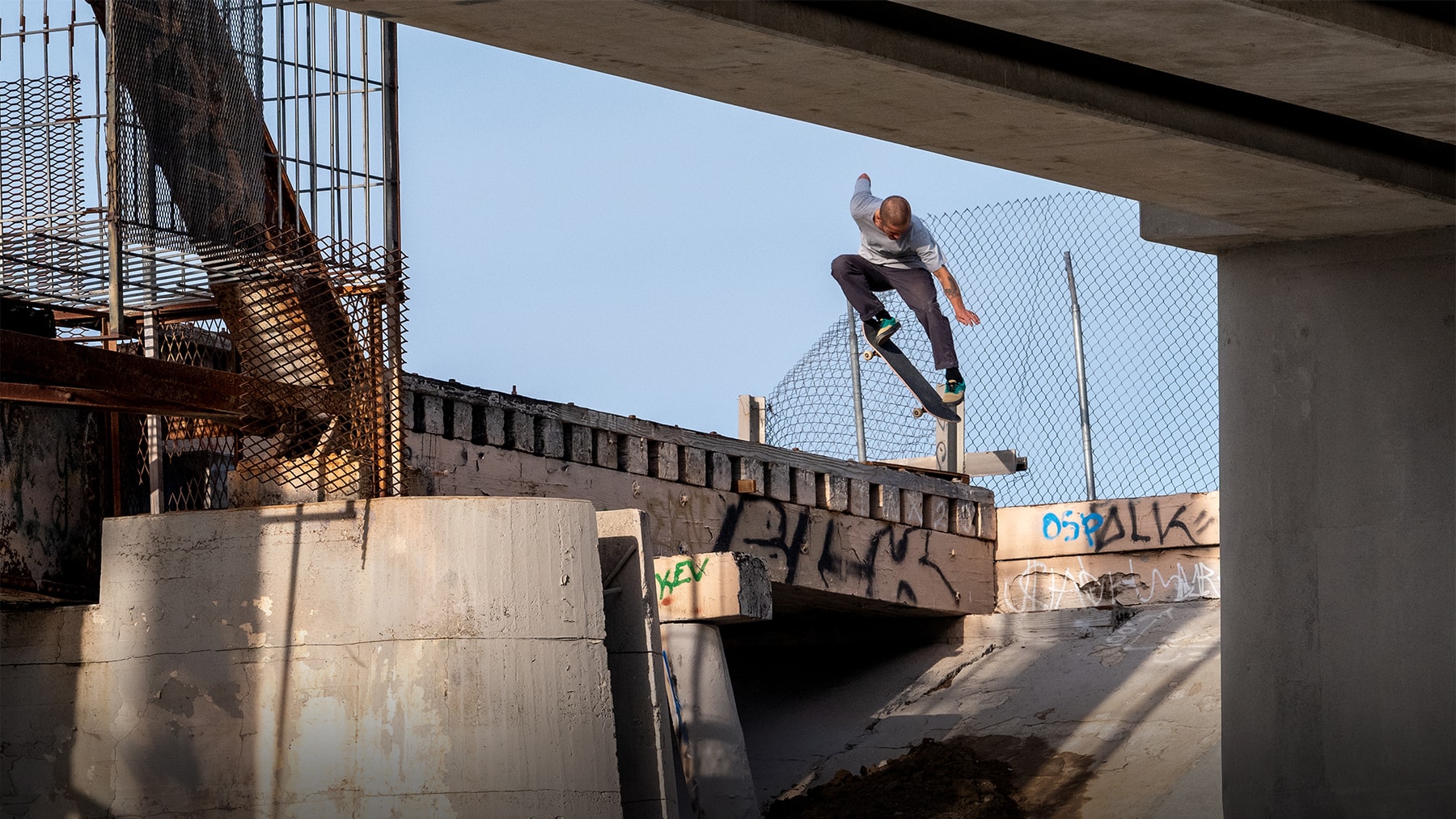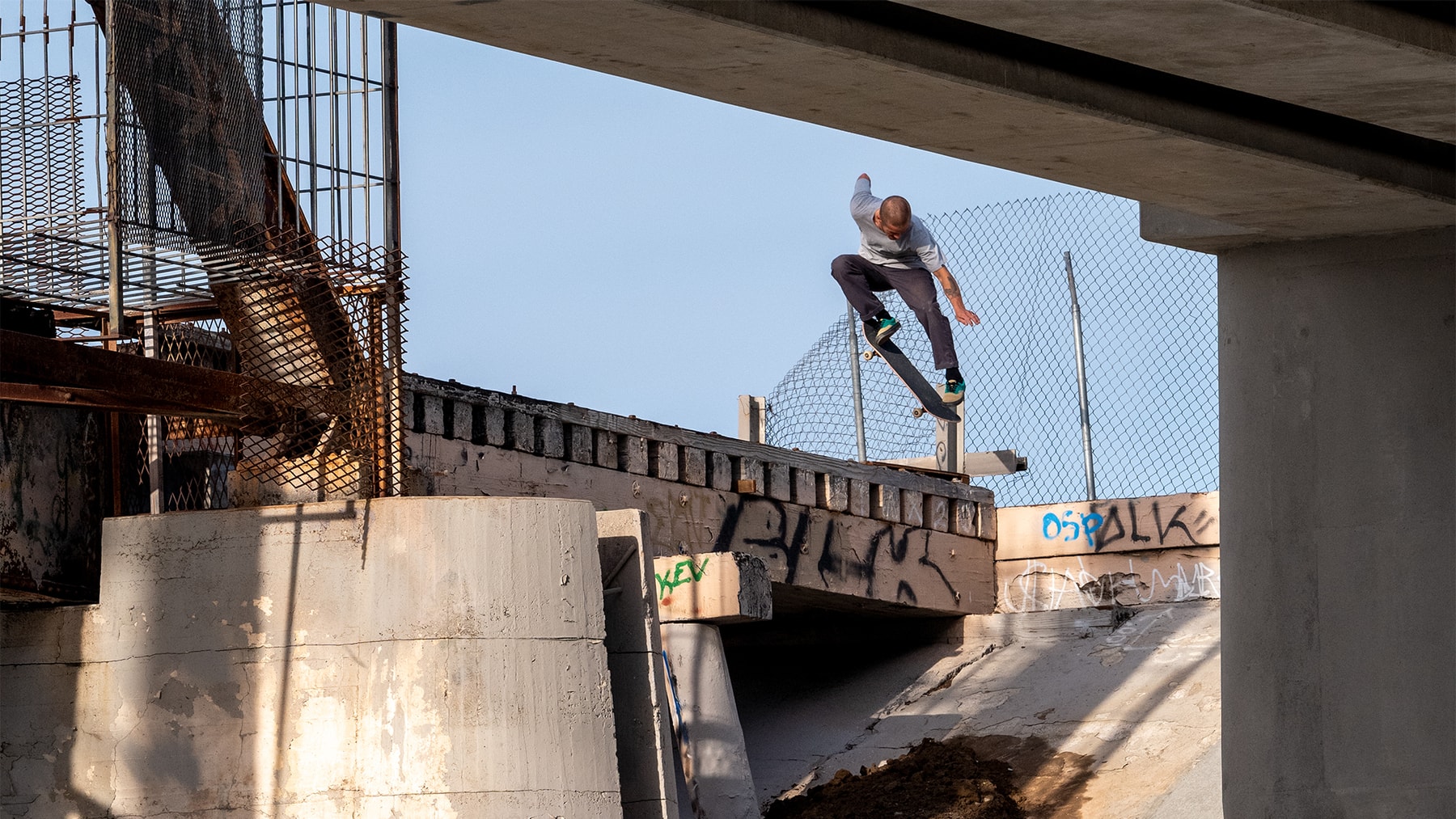 True Grit: Behind the Scenes with YETI and Skater Geoff Rowley
Showing off the brand's new durable and lightweight Crossroads® Collection bags that match the athlete's non-stop lifestyle.
"Do I want to get busted up, falling down a forty-foot bank?" asks British skateboarder Geoff Rowley in a recently unveiled video with YETI. He says this, board in hand, with that forty-foot bank as his backdrop. "Yeah," he says. "That's the answer every single day I go skating." This unrelenting spirit — one that has frequently left him bruised and bloody since he began participating in the sport as a kid — makes him the perfect match for YETI's new line of bags.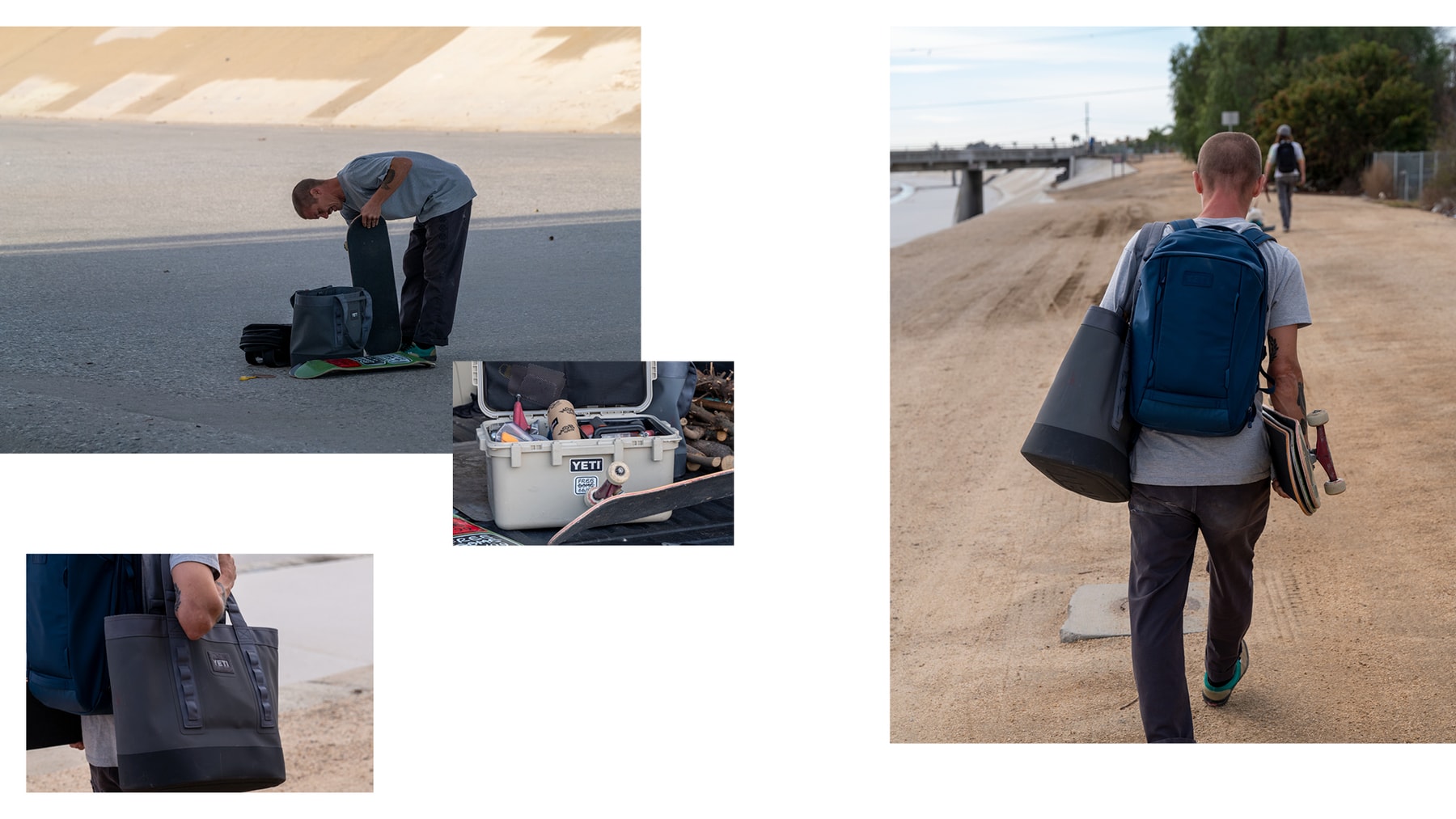 Having already made a name for itself for its seemingly indestructible selection of outdoor products, like its popular coolers and tumblers, YETI has introduced updates to the Crossroads® Bags Collection. Inclusive of three new backpacks, two duffels and two soft-sided luggage pieces that embody this same level of durability, the series is shown in action on Rowley as he fearlessly skates one of his favorite spots in SoCal.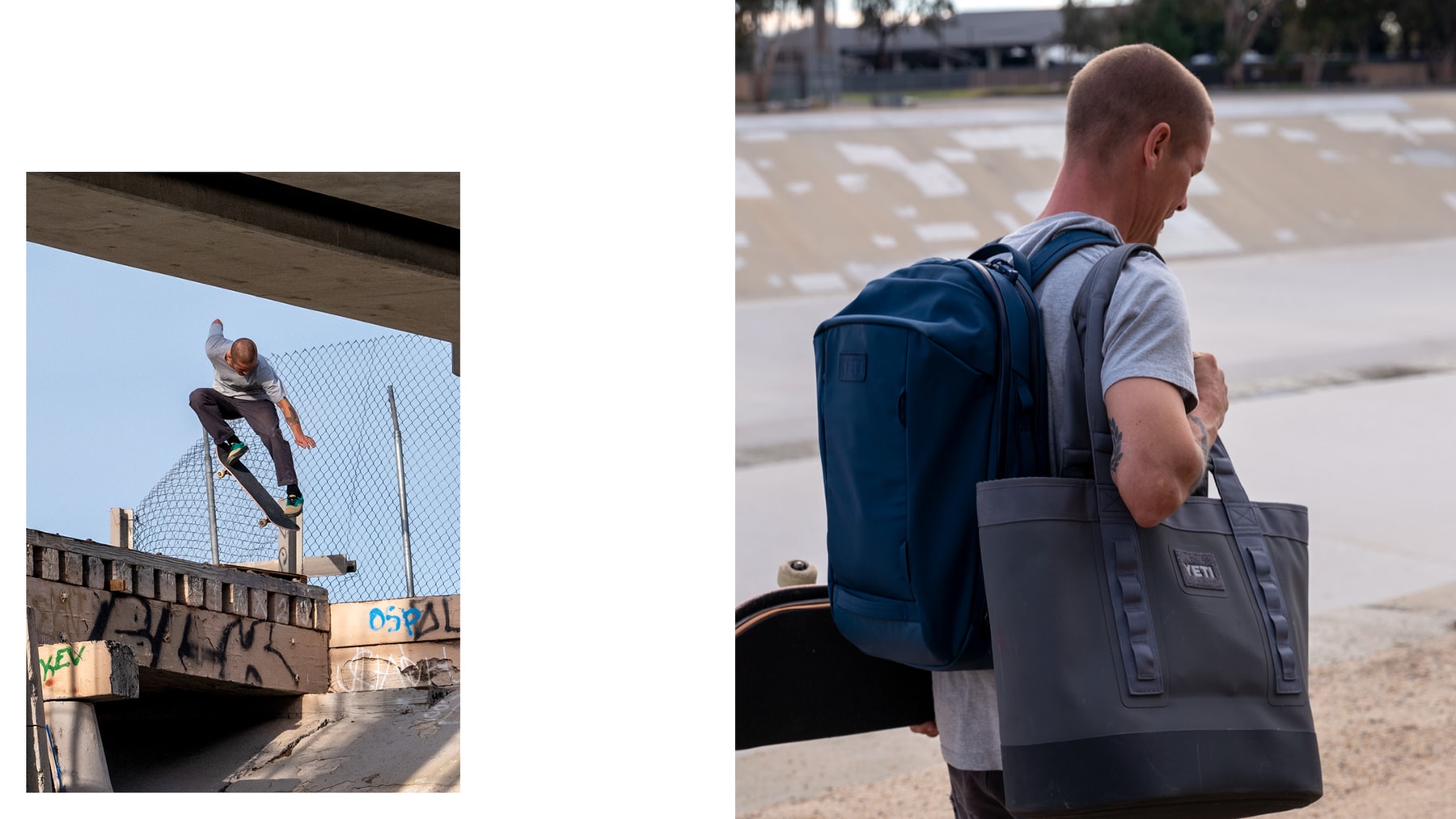 To put it simply, the connection between Rowley and the Crossroads® Collection is quite obvious: they both have a tough skin. Well, in the case of the YETI product, it's TuffSkin™️, a durable, lightweight nylon. The line serves to address the needs of YETI enthusiasts beyond the outdoors, inviting the brand into their day to day lives as well as their epic adventures without sacrificing the functionality and longevity its products have become known for. The lineup touts abrasion-resistant and water-repellent fabric that's traditionally found in protective safety equipment, such as motorcycle apparel and airbags, in addition to multiple access points, stash pockets and versatile organization options.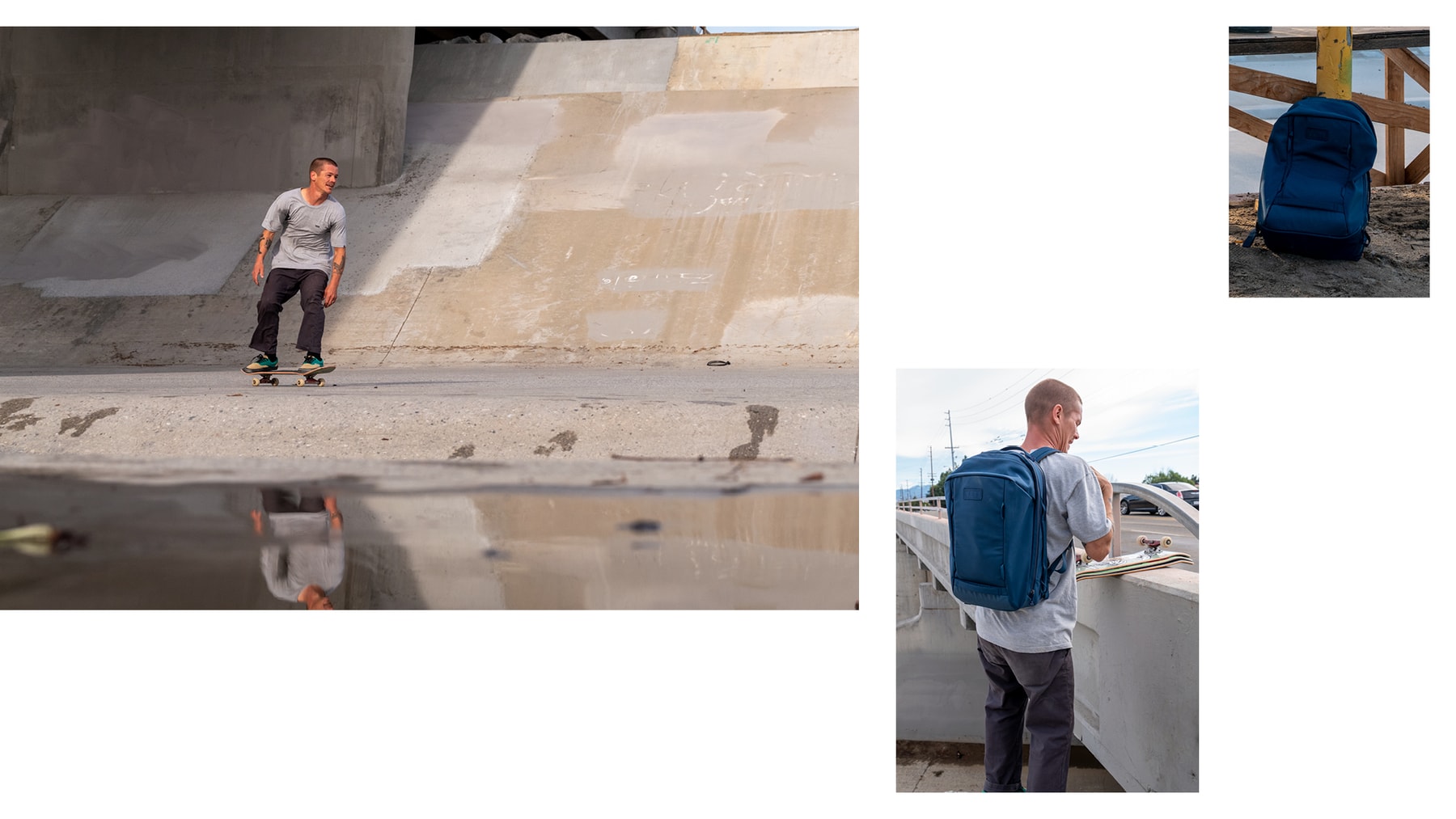 The behind-the-scenes images from Rowley's video shoot with YETI show the bags at work. Inside, he carries spare handles and other equipment, along with a horseshoe for good luck. In other words, he's always ready to shred — and having a reliable and equally as dogged place to store everything he needs makes it easier to do so. "I fall, I get back up and I keep going," says Rowley. And now, he does so with a YETI bag that will do the same.
1 of 3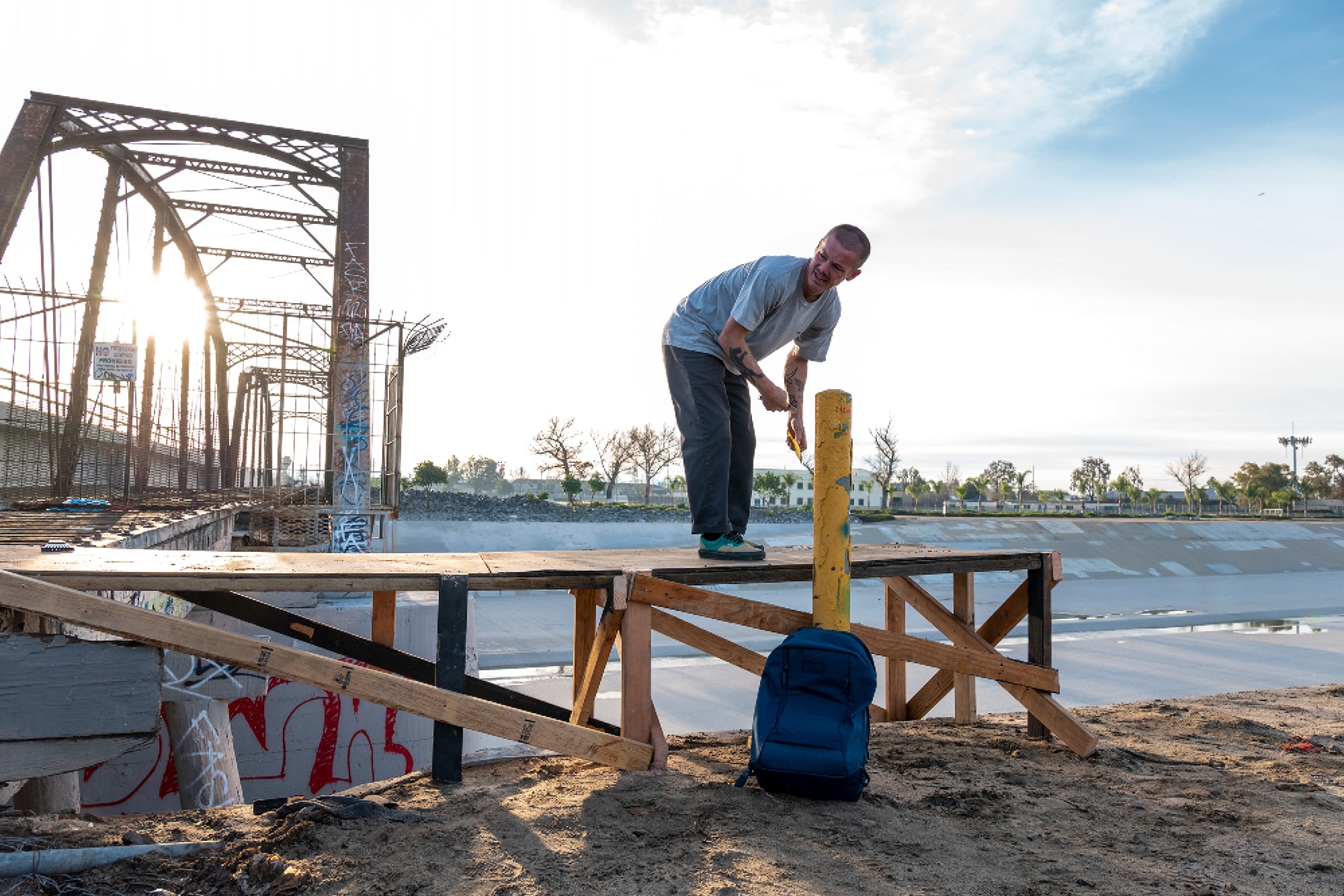 2 of 3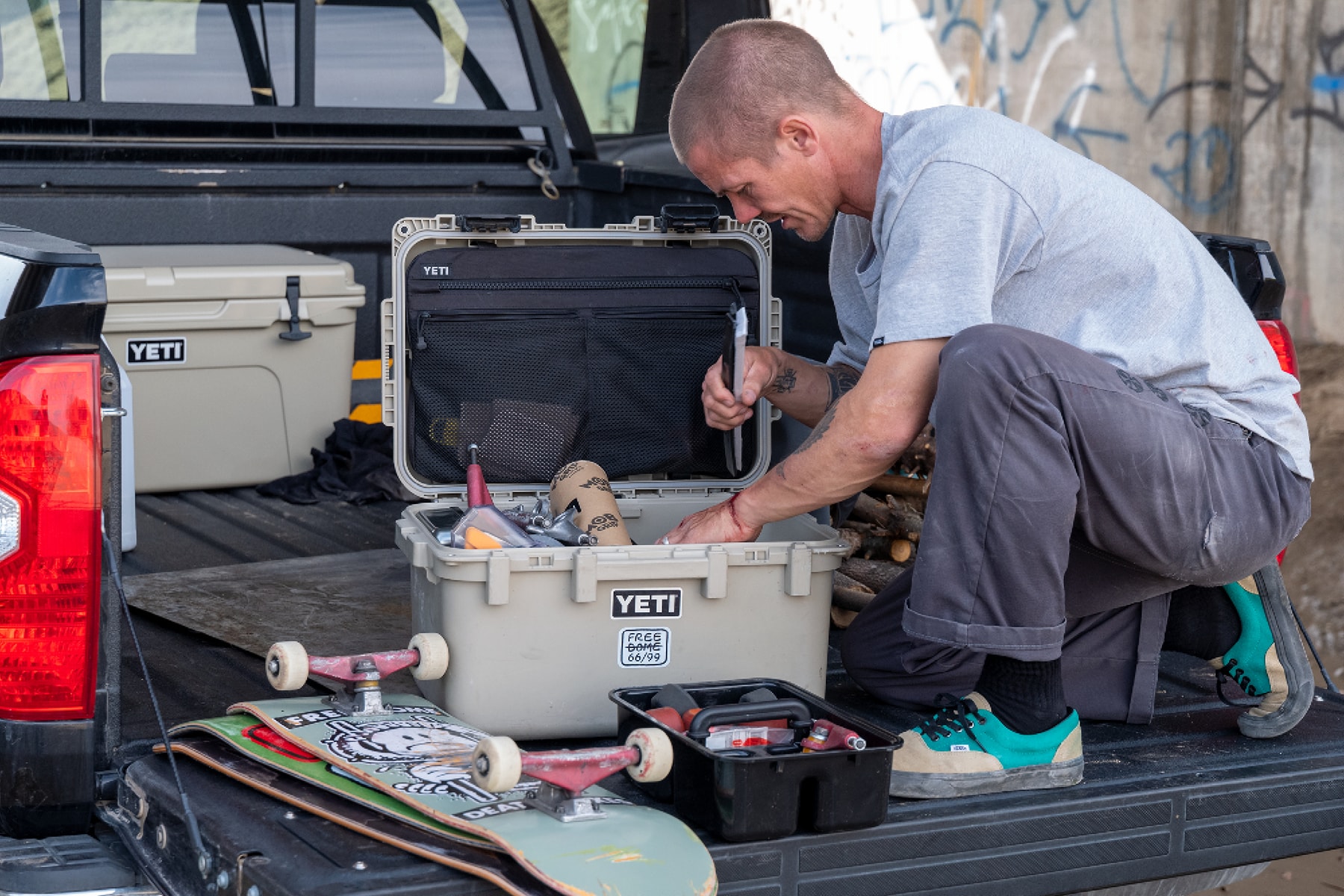 3 of 3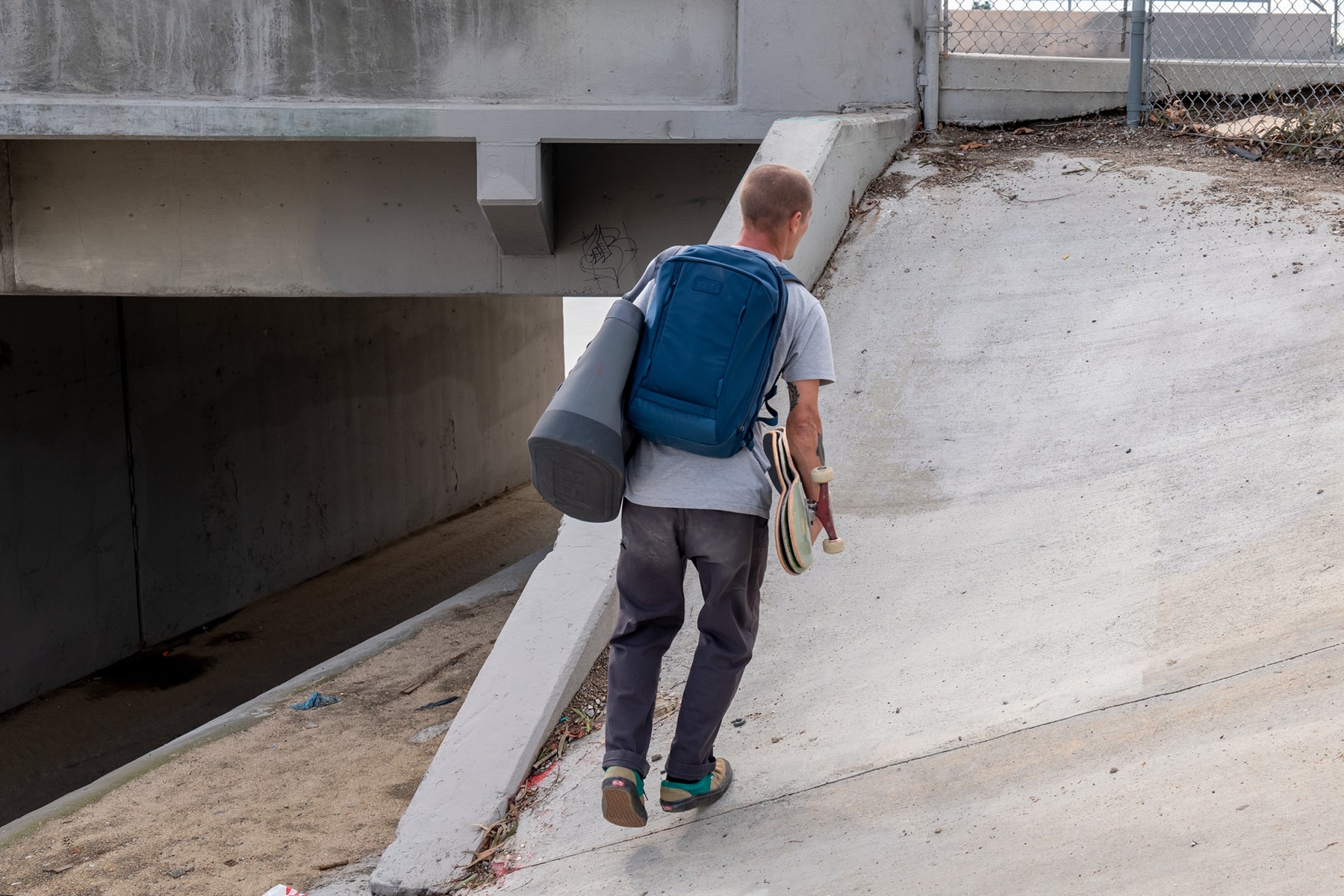 Check out the YETI Crossroads® Bags Collection in the images above. To learn more about the new line of bags, head to the brand's website where they're available to purchase with prices beginning at $200 USD.