Big Sean Is Launching A Weekly Wellness Series With His Mom
Episodes will air every Saturday during Mental Health Awareness Month.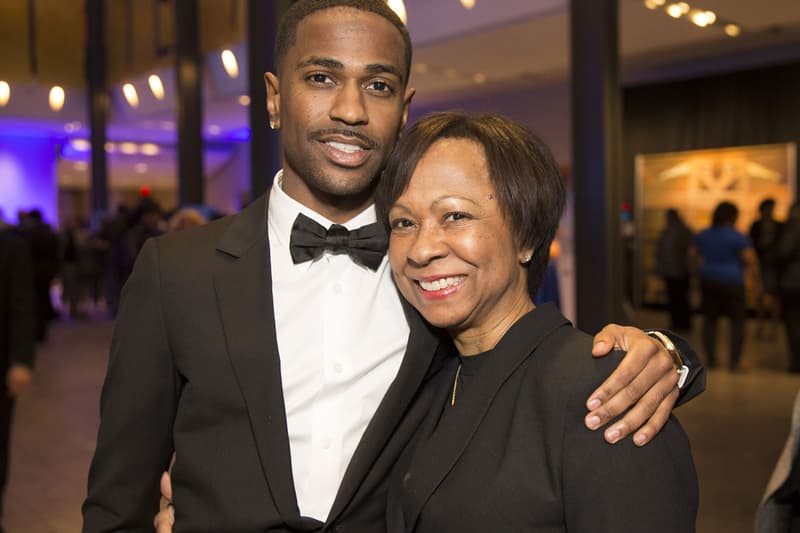 Big Sean and his mother, Myra Anderson, are spending Mental Health Awareness Month sharing helpful tips on achieving and sustaining wellness.
The mother-son duo have officially announced a weekly web series focused entirely on sharing affordable methods for self-betterment. Page Six reported that each 10-to-15-minute episode will center on insightful conversations between Sean and Anderson on topics including sleep, meditation, diet, exercise, and their coined exercise called the "emotional freedom technique."
"Sean and I wanted to share some of the no- or low-cost techniques that we have used over the years to help us attain and maintain emotional balance," Anderson said in a statement, according to Page Six. "In the future, we may do a deeper dive into some of these techniques and other tools that we use."
Episodes are scheduled to air every Saturday during May on both the Sean Anderson Foundation website and the organization's Instagram.
"I feel that Mental Health Awareness Month is the perfect time to talk with my mom about some of the things I have learned from her that have helped me along the way, and I hope will help others," Sean added.
Big Sean's relationship with his mother only continues to grow stronger. Take a look back at the time the rapper invited his favorite Dragon Ball Z voice actor over to his house to meet his mom.