Amazon Acknowledges That Delivery Drivers Are Sometimes Forced To Pee in Bottles
The e-commerce giant called it "a long-standing, industry-wide issue and is not specific to Amazon."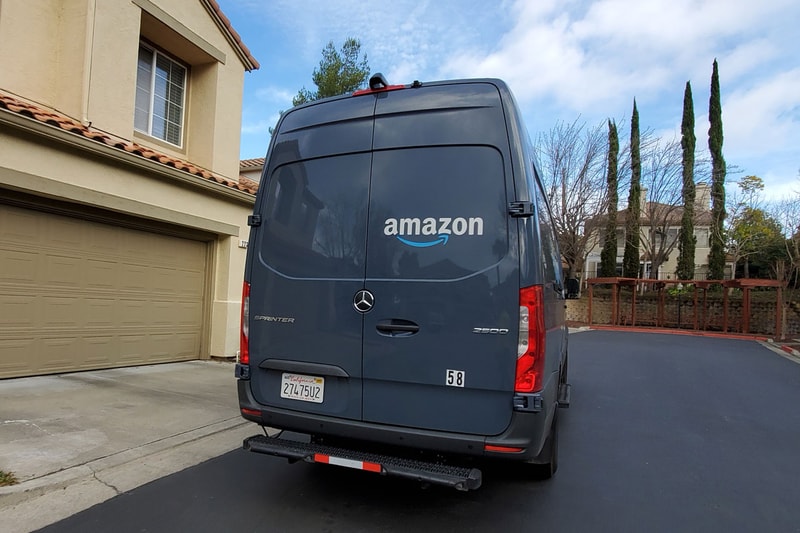 Amazon acknowledged that some of its delivery drivers have been forced to pee in bottles while on the road, calling it "a long-standing, industry-wide issue and is not specific to Amazon."
In a blog post on Friday, the e-commerce giant discussed its recent response to a tweet sent out by U.S. Representative Mark Pocan, which criticized Amazon for stifling its employees' efforts to unionize and mentions reports of inhumane work conditions.
1/2 You don't really believe the peeing in bottles thing, do you? If that were true, nobody would work for us. The truth is that we have over a million incredible employees around the world who are proud of what they do, and have great wages and health care from day one.

— Amazon News (@amazonnews) March 25, 2021
In its blog post, Amazon apologized to Pocan for its reaction, saying that the tweet was "incorrect."
"This was an own-goal, we're unhappy about it," the company said of its response. "It did not contemplate our large driver population and instead wrongly focused only on our fulfillment centers."
The company said its fulfillment centers have "dozens of restrooms, and employees are able to step away from their work station at any time," but acknowledged that it is not the same for its delivery drivers while on the road.
"We know that drivers can and do have trouble finding restrooms because of traffic or sometimes rural routes, and this has been especially the case during Covid when many public restrooms have been closed."
Still, it stressed that the issue was "long-standing, industry-wide" and "not specific to Amazon."
"Regardless of the fact that this is industry-wide, we would like to solve it. We don't yet know how, but will look for solutions."
Amazon has faced increased scrutiny in recent weeks as warehouse workers in Bessemer, Alabama, are voting on whether to unionize. The highly-anticipated decision could set off a chain reaction at Amazon warehouses across the country.
Last month, Twitter suspended a collection of fake accounts pretending to be happy Amazon warehouse employees, a move seen by some as a way for the company to counter negative discussion of its employee policies.